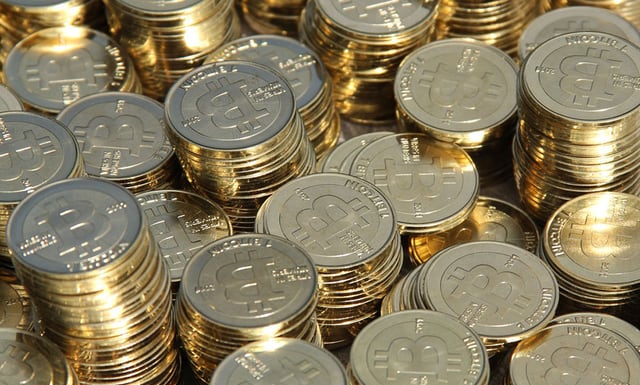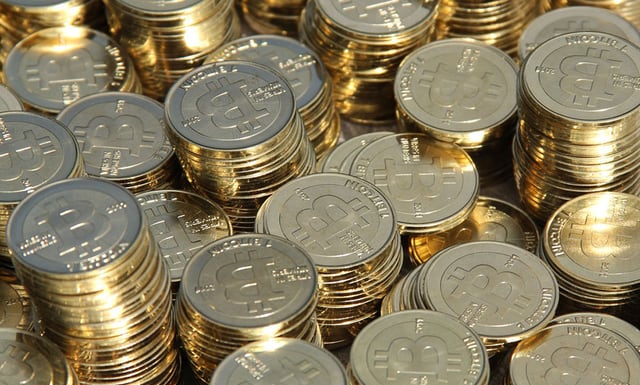 The Winklevoss brothers of Facebook fame expect the bitcoin market to grow wildly. They said recently that the cryptocurrency's market cap could grow 100 times higher than it is right now, hitting the $400bn-mark.
The brothers, who are also twins, are major investors in bitcoin. They are well-known for becoming wealthy from an early partnership with Facebook founder Mark Zuckerberg.
The twins told CNBC at the Dealbook conference in New York that a $400bn market cap for BTC would be a "small bull case scenario."
How is bitcoin market cap calculated?
Cryptocurrency news site CoinDesk writes:
Bitcoin's market cap is calculated by taking the current price and multiplying it by the number of bitcoins outstanding. With 11,942,775 bitcoins in circulation, according to Blockchain.info, and the current CoinDesk Bitcoin Price Index (BPI) value of $343.10 per BTC, the market cap is right now above $4bn.
In some countries, bitcoin may have more value than the money in circulation by some calculations. It should be noted here that other economic factors such as GDP aren't to be taken into consideration in those calculations to conclude that bitcoin is more in value than the money in circulation.
Moreover, currencies are regulated by their countries, while bitcoin is not backed by any state authority. The fact that bitcoin is not regulated has made it quite risky, and scams and fraud have been widespread too. Still, the Winklevoss bros. believe that bitcoin will be favorably regulated.
Cameron Winklevoss said, "I think everyone recognizes the innovation and doesn't want to stifle it. They just want to make sure there's healthy regulations so it's used in a safe and productive manner."
According to Business Insider, the twins have invested in somewhere around 108,000 BTC, or around $37M according to a recent CoinDesk BPI valuation.
They also aim to bring the digital currency to the masses via an exchange-traded fund called The Winklevoss Bitcoin Trust.
The twins filed the trust for a $20m IPO with the Securities and Exchange Commission in July. The offering date has not been set.
The brothers think that there is a lot of very genuine demand for bitcoin, despite the fact that the internet currency can be used for criminal activity, like for black marketplaces such as Silk Road.
Tyler Winklevoss said, "Prices are double what they were before Silk Road was shut down. So the demand to use bitcoin for illicit activity was clearly almost zero."
The twins believe that gold, an asset that many investors purchase because they don't have faith in the US dollar, and bitcoin have some things in common.
"Some people definitely view it as Gold 2.0," said Tyler Winklevoss.