Free spins bonuses are some of the most common and the most varied in the online casino industry. A free spin bonus can be offered in addition to a welcome bonus or even in lieu of it. In such cases, the spins are typically worth very little but there are usually a lot of them.
For instance, you may be offered a welcome package that gives you a huge matched deposit bonus along with several hundred free spins.
Alternatively, free spin bonuses can be very small and offered as a small reload bonus or a slot machine promotion. In such cases, the value of the spin may be the same or higher but instead of being offered hundreds you'll get just 5, 10 or 20.
Free spins aren't all that common on Bitcoin casinos, certainly not when compared to fiat currency casinos, but they do exist.
How to Judge Free Spin Bonuses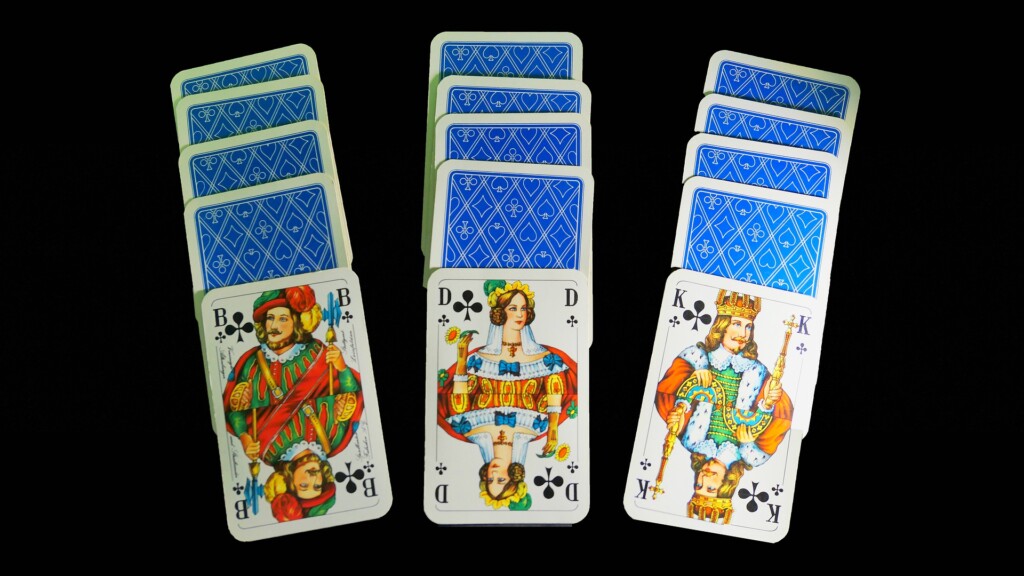 When judging the benefits of a free spins bonus, there are a few things you need to look for. Firstly, focus on the amount being offered, which is the most obvious benefit. Some Free Spin bonuses will give you just 10 or 20, in which case they are most likely being used as addition to another bonus, a Loyalty Scheme reward, or as a promotion for a new game.
Secondly, look at the value of each spin, details of which you can find in the bonus terms and conditions. This amount will often be tied to a fiat currency instead of a cryptocurrency.
The value is often overlooked, and it's one of the most common mistakes that players make. Imagine that you see two bonuses, one for 10 Free Spins and one for 100 Free Spins. Naturally, you're going to lean more toward the latter and may even dismiss the first one as useless.
But what happens if the value of those 10 Free Spins are $1 each and the value of the 100 are just $0.05 each? In such cases, the 10 Free Spin offer is twice as generous as the 100 Free Spin offer.
Casinos understand that players have this issue, and so they often play to it. Rather than offering 100x $0.20 Free Spins, they'll offer 200x $0.10 or 400x $0.05 Free Spins. In doing so, they'll get more eyeballs on their bonus, more players opting in, and a lot more praise.
But some casinos understand that a $0.05 spin is worthless to many players, and so they increase the value. By looking at the value of each spin, you'll understand its true worth and by sticking with the bonuses that offer higher spin values, you can reward the companies that make this move.
Thirdly, check to see if the spins are limited to specific games. Casinos like to brag that you can get X amount of free spins in just a few clicks, but they don't tell you that those spins are all tied to a single game or series of games.
It's much easier to limit Free Spins in this way than it is to allow them to be used on all slot games. In some cases, the spins are being provided by a developer, in which case they are limited to that developer's titles and may even be limited to a single game. The only way you will find out is by checking the terms and conditions.
Another thing to consider is how limited these spins are. Not only will some spins limit you to playing specific games, but they may also be limited to specific platforms and many of them exclude progressive jackpots.
This term is much more common than it should be. If someone gives you 500 Free Spins, one of your first thoughts might be "great! I have 500 chances to win a jackpot!" but, in most cases, that's just not the case.
Furthermore, they are often limited to how much money you can win per spin or for the entire bonus. Nothing is more disheartening than hitting a lucky streak and realizing that you can't keep all of the money.
Finally, don't forget about the wagering requirements. As with matched deposit bonuses, these need to be met before you can withdraw the winnings. Unlike matched deposit bonuses, they may also limit you to specific games, winnings, and cash out amounts, as noted above.
The good news is that many Free Spin bonuses have smaller wagering requirements than Matched Deposit bonuses. These requirements apply to all of your winnings, and mean that you have to wager those winnings again and again until the terms are met.
How Free Spins Compare to Other Bonuses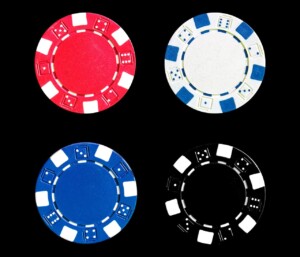 Free Spins are great for casual players and micro stake players. If you typically deposit just $10 or $20 at a time (or equivalent in Bitcoins), then there's a good chance you will be wagering less than $0.20 per spin. In fact, if that's your deposit amount, then $0.20 is going to eat away at your deposit very quickly, so $0.05 or $0.10 is a much more reasonable amount.
If you're suddenly offered a bonus that gives you 200 Free Spins for $0.20 each, you're going to be pretty happy. It's the equivalent of four deposits and it allows you to sample many top slots, ones you may otherwise not get a chance to play.
Of course, if you typically deposit hundreds of dollars at a time, you may wager several dollars per spin, in which case 200 Free Spins valued at just $0.20 each will be of no interest to each.
This is one of the downsides of Free Spins. A Matched Deposit Bonus rewards you with bonus credits based on your deposit amount and, in this sense, it is completely scalable. If you deposit 0.001 BTC, you'll get the same amount back in bonus credits. If you deposit 1 BTC per 2 BTC, you'll get 1 or 2 BTCs back. These bonuses cater to everyone from micro stake players to high rollers, and this is especially true for bitcoin casinos, which tend to have a much higher limit than traditional currency bonuses.
It's a similar story with Loyalty Schemes and Cashback Bonuses. Your rewards are based entirely on how much you deposit and wager. If you bet just a few cents at a time and no more than $20 a week, you'll get something that may be equivalent to just a few dollars a month and while low, it's relatively high when compared to your wagers.
If, however, you bet big, climb the ranks of that Loyalty Scheme, and collect lots of rewards, not only will you get a return relative to your stake, but because you are worth more to the casino and are earning rewards at a greater rate, you'll receive an even larger payout.
None of this applies to Free Spins. Typically, everyone gets the same number of spins and these are all fixed to the same value. This is ultimately one of the main issues with Free Spins and it's why they are rarely sought-after by anyone but micro stake players.
The Benefits of Free Spin Bonuses
We have just outlined all the complicated terms that surround Free Spin bonuses and if you have only just been introduced to these bonuses, there's a good chance you'll be somewhat deterred.
But don't be, as these bonuses are still very valuable and are a great way to boost your account balance. The terms outlined above are hidden away in the small print simply because they don't sound very appealing. But if you do your research in advance and make sure you find the best bonuses and use them properly, they can be worth their weight in gold!
Tips for Winning with Free Spins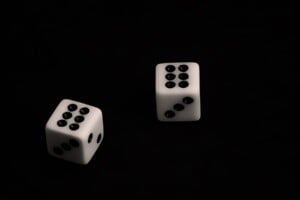 Let's say that you're a micro stake player and you collect a reward of 200 Free Spins, each valued at between $0.10 and $0.20, or the equivalent in your chosen currency. How can you use these spins in a way that improves your chances of getting a return?
1. Focus on the Wagering Requirements
Casinos love handing out Free Spins and players love using them, but when was the last time you heard about a player scooping a jackpot using a bundle of Free Spins? Surely, if something like that was to happen, everyone would know about it.
It's not because Free Spin games are fixed, but because they are weighted in a way that reduces the odds of a big payout. Many of these bonuses don't apply to progressive jackpot games and even fixed jackpot games, and even the ones that do, don't have much of a chance.
Progressive jackpot games are stake based—the more you bet, the greater your chance of winning. And because the stakes are so low and the numbers of spins are limited, the odds of such a payout are very small.
The trick is not to focus on getting a big win, which is rare, but to focus on turning those spins into real money and using them to help you with wagering requirements. If you get a bonus of 1 BTC and 200 Free Spins and have to clear a 60x wagering requirement, the Free Spins can help.
Win a little money, use that money to wager on spins, and you'll gradually wear those wagering requirements way and take you closer to that goal.
2. Play High RTP Slots
Every slot has something known as a Return to Player (RTP), which dictates how likely it is to payout. This figure can vary greatly, going as low as 89% for some older slots and as high as 97% for many newer ones.
You can find this number in the game's info screen or you can do a quick Google search for "[Game Name] Slot RTP". The higher it is, the greater your odds of getting a return over the long run. This is important, especially when you're taking hundreds of spins.
The difference between a 90% RTP and a 97% RTP could be the difference of several mBTCs during a single session, giving you more real money spins, more chances to win, and allowing you to clear more of those wagering requirements.
3. Play High Volatility Slots
The RTP is important, but it's not the only thing that matters. Slots also have something known as volatility or variance, and while it's often overlooked, this can be just as important, if not more so.
The volatility of a slot dictates how likely it is to payout and how often those payouts will be. High volatility means the slot releases large payouts, but does so infrequently; low volatility means the opposite.
Have you ever found yourself getting frustrated with a slot because you seem to be taking dozens of spins and not winning anything? If you persist, you may eventually land a big win. It won't always be enough to turn a profit and it may come after hundreds of spins, but it will probably be a decent amount. On the slip side, there are those slots that seem to trigger a win every other spin, even though the wins are often less than your stake.
What you're experiencing here is the opposite ends of the volatility scale and when you're looking to use Free Spin bonuses to your advantage, this knowledge is key.
If you have just 50 spins to take, a high volatility slot is risky and should be avoided. Only when you have several hundred slots should you focus on high volatility games, and once you get a few big wins, you need to make the switch to low volatility. If you have only a handful of spins to begin with, choose a slot that has the lowest possible volatility, as that will ensure you get plenty of wins and have some cash in your account by the end.