EveryMatrix is a huge iGaming brand that offers complete solutions for gambling companies. It has featured on a plethora of top online casinos and is ranked as one of the biggest names in the industry, with a growing following amongst casinos and players alike.
Founded in 2008, EveryMatrix is headquartered in Malta, along with a host of other major gambling brands. However, just like those other gambling brands, it's not actually based there and its main offices are in Romania, with additional offices in China, Armenia, Norway, and Ukraine. This spread of offices has helped to establish EveryMatrix in both Europe and Asia, giving it access to many of the world's biggest and fastest-growing iGaming markets.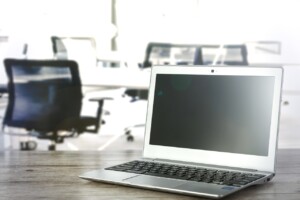 What Does EveryMatrix Do?
EveryMatrix offers a wide spectrum of white label iGaming products. In simple terms, these are turn-key products that make life easier for casinos all over the world. If you want to establish an online casino, you can contact a provider like EveryMatrix and it will set you up with everything that you need. It can provide you with the games, betting platforms, payment solutions, bonuses, and more.
It's a one-stop-shop for a complete iGaming platform. Very few players realise that this practice occurs, and believe that the casinos are signing individual deals with payment providers and developers. But that would be far too taxing and limiting. By operating through white label providers like EveryMatrix, casino brands are able to create a seemingly endless succession of quality sites.
As an example, just take a look at Direx N.V., a Bitcoin casino brand that released a couple of dozen sites between 2018 and 2020 and lays claim to hugely popular destinations like BetsEdge Casino.
If not for companies like EveryMatrix, these operators wouldn't be able to function. They would get caught-up in the minor issues and spend most of their time fussing over gaming contacts.
Where is EveryMatrix Licensed?
Like all good gaming software operators, EveryMatrix works with regulators and licensing authorities all over the world, ensuring it is allowed to operate in the biggest, best, and fastest-growing gambling regions.
Some of its biggest licenses are in the United Kingdom, Sweden, and Russia, but it can also operate legally everywhere from Greece to Ireland and from Spain to Georgia.
What's more, in the past few years, EveryMatrix has moved into emerging markets in Africa and Latin America, including Nigeria, which many predict will be one of the most lucrative gambling regions in the next decade, and Colombia, which has given it a foothold in the highly profitable South American gambling market.
EveryMatrix's Services
EveryMatrix positions itself as a complete iGaming and online gambling solution. Anything that an online gaming brand could require, is offered through affiliation with EveryMatrix.
Its engines and offerings include:
CasinoEngine
EveryMatrix's CasinoEngine is where casinos come to source quality games. It has signed deals with over 175 providers and currently lists more than 11.500 games, allowing casinos to cherry-pick their favourites.
Of course, no casino is going to host all of those games. Even giants like MELBet can only take a third of them. But the goal is to find the quality—the diamonds in the rough. Casinos typically look for the big-name providers and the most popular games, which is why most online casinos seem to work with top producers like NetEnt, Play'n GO, and Betsoft and why it seems that every casino in the world has Starburst, Gonzo's Quest, and Book of Dead.
CasinoEngine provides a completely flexible, adaptable, and integrated model, allowing casinos to tweak it to their needs. Support is also available in droves, with a plethora of guides, FAQs, and 24/7 direct assistance.
From the player's perspective, none of this matters all that much. One EveryMatrix casino can look completely different from another EveryMatrix casino. It all depends on which games it hosts and how the casino is structured. However, if a casino uses the CasinoEngine platform then it means it will have access to a wider range of games than the ones offered by SoftSwiss and other Bitcoin gaming developers, and could include creators like:
Betsoft
Blueprint
Booming Games
Evolution Gaming
Microgaming
NetEnt
Pragmatic Play
Playson
Red Tiger Gaming
Scientific Games (SG)
Wazdan
Yggdrasil Gaming
It's a veritable who's-who of iGaming talent, and that's just scratching the surface, as CasinoEngine has many more developers, including some up-and-comers you may not have heard of.
OddsMatrix
Prior to 2020, it seemed like all popular online casinos were getting into the sportsbook business and that many sports books were delving into the casino industry. It made perfect sense and was a no-brainer decision.
In 2020, when sports around the world ground to a halt and revenue plummeted, it didn't seem so smart, but these two industries still go hand-in-hand and both of them are provided by EveryMatrix's suite of products.
OddsMatrix providers an expansive sportsbook suite, complete with a vast selection of markets across a host of global sports. It incorporates a data feed that contains over 70,000 live sports results and allows for live betting and other features.
If you've ever found yourself on a sportsbook that seemed to be dedicated to eSports, offering more coverage than average, there's a good chance it was provided by EveryMatrix. OddsMatrix has some of the best eSports coverage in the industry, spanning over 50,000 events and providing punters with an unrivalled range of betting possibilities.
It's one of the fastest-growing sports in the world and bettors are hungry for it. Thankfully, EveryMatrix is well-equipped to deal with that demand and has seen its stock rise significantly as a result.
BonusEngine
The EveryMatrix BonusEngine is all about something known as Gamification, which is the act of turning something into a game. That may sound a little confusing and irrelevant, but it basically means that the casino uses bonuses, avatars, offers, Loyalty Schemes, and more to make your involvement more engaging.
Think about the last time you join a full-featured and super-generous loyalty scheme. Did you ignore it, play normally, and simply collect whatever bonuses you were owed at the end? Or did you obsess over it and find yourself betting more just to get additional points?
If so, you fell into the gamification trap, and it's one that is used on many other aspects of the casino. Every bonus and offer is carefully considered and is used to improve engagement, keep more players interested and, ultimately, increase the casino's profits.
GamMatrix
GamMatrix is a customer management program that tracks a wealth of customer data and can be used to improve engagement, run audits, and more. It also utilises a wealth of fraud detection features, which is essential in this day and age, both for keeping the regulators and authorities happy and for ensuring that players are safe.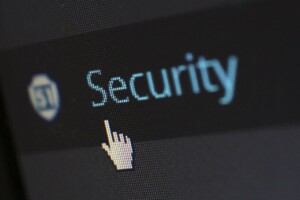 MoneyMatrix
MoneyMatrix is where the software's money management features come into play. It spans over 180 different payment methods and includes 100+ countries and more than 150 currencies. It's a complete solution that casinos can adapt to suit their needs.
Bitcoins and other cryptocurrencies are not the software's main consideration but they can be integrated by the casino as needed. Getting this part of the process right is essential for an online casino to be competitive.
The industry has changed a lot over the last few years and nowhere is that more apparent than with the payment side of things. Just 10 years ago, the majority of online casinos offered only the most basic payment methods, including credit cards, debit cards, bank transfers, prepaid cards, and the biggest web wallets (PayPal, Skrill, Neteller).
These days, there is huge variety from one casino to the next and a wealth of payment options to explore. On the one hand, you have sites like Bitstarz, where Bitcoin comes first. On the other, you have sites that accept many different cryptocurrencies (Ethereum, Ripple, Dogecoin, Tether, Litecoin, Bitcoin Cash) and offer these right alongside methods like Zimpler, QIWI, Siru Mobile, PaysafeCard, and Trustly.
It's important to give customers choice, because if an online casino doesn't have the method that they seek, they'll find one that does. In the early days of online gambling, players were willing to adapt to the needs of the gambling site. If the site didn't accept PayPal but offered Skrill, they were happy to sign up for Skrill and use that instead. If only bank transfers were accepted, they were willing to take the plunge.
These days, that's just not the case, and the casinos are the ones that need to adapt to suit the needs of the players. Failure to do so will almost certainly result in lost revenue.
The MoneyMatrix solution from EveryMatrix ensures that these processes run smoothly, safely, and securely, while providing the accessibility and the variety that modern casino players demand.
PartnerMatrix
Every successful online casino and sportsbook needs to think about affiliate marketing. It's how most of these sites get their traffic and without it, they would struggle to compete.
Of course, there are exceptions. The biggest sites in the world are not as reliant on affiliate marketing and focus more on sponsorship, TV commercials, and more. But they still use it and it helps to fill their coffers.
PartnerMatrix simplifies the creation and management of an affiliate marketing program. It is essential for an online gambling site, because while many affiliate networks exist that offer some of the same services, they often exclude access to gambling sites.
Maintaining a good affiliate relationship is key to the success of a modern gambling site. Some affiliates are so successful that they are just as well known as casinos and their owners. There are even affiliate awards where the best affiliates are recognised for their efforts.
RGSMatrix
Last but not least, the RGSMatrix aspect of EveryMatrix helps casinos to create their own proprietary casino games. These games are common with some of the biggest integrated betting sites and play a big role.
Some smaller sites have them as well, including the entertaining superhero themed SlotMan Casino. However, in the case of this Direx owned casino, it only has one unique game and while it is exclusive, it was created by Spinomenal.
Proprietary games are the next level of casino gaming and players tend to respect sites much more when they have a few unique titles.
In creating their original games, casinos can benefit from the use of certified random number generators, fraud alerts, test operators, and a host of promotional tools—everything they need to create and launch the title.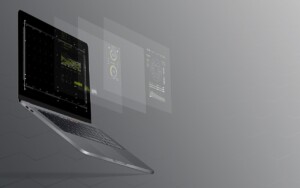 Is EveryMatrix Good for Players?
EveryMatrix can be great for players, but as noted above, it all depends on the casino using the software and not necessarily on the software itself.
Think of it like a brewery-owned pub. The landlords are offered what amounts to a turn-key operation and are supplied with the drinks and everything else they need to keep that pub functioning.
However, the way that it looks, smells, and feels; the atmosphere, entertainment, and staff, is all down to the individual pub and has nothing to do with the brewery.
It's a similar story with online casinos that use software provided by EveryMatrix and other major white label B2B suppliers. If they choose the wrong games, the worst bonuses, and the most limiting payment methods, and if they follow this with terrible customer support, an atrocious design, and copywriting seemingly penned by Google Translate, it won't work and it certainly won't compare to a casino that gets everything right.
As a player, you shouldn't worry too much about the software that the site uses. What matters is whether you like the layout and the navigation, whether it works for you, and if the site has the games you like, the payment methods you prefer, and bonuses that are large enough to tempt you.
If an online casino ticks all of those boxes and is also regulated, secure, fair, and legitimate, as the majority are, does it really matter if it uses EveryMatrix or SoftGamings? Of course not!