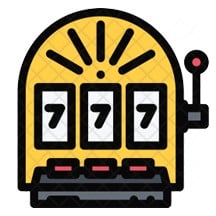 Bitcoin slots are created by the biggest names in the iGaming industry, including Betsoft. Betsoft's stock has improved significantly over the last few years and a lot of this was a direct result of its association with top Bitcoin casinos.
Betsoft is a ground-breaking, industry-leading iGaming developer that puts innovation before anything else and strives to be the best in everything.
And we're not just saying that to be superfluous or highlight the fact that Betsoft has a few good games. You only need to look at games like Slotfather, A Night in Paris, It Came from Venus, and Jekyll and Hyde to realize this.
Bitcoin slot developers also include NetEnt, creators of epic titles like Starburst and Gonzo's Quest, as well as Pragmatic Play, Habanero, Microgaming, Booming Games, Yggdrasil, and many more. There are well over 10,000 slots available across hundreds of different developers and more are being released all of the time.
Bitcoin casinos have taken the industry by storm. Every developer wants to create and every creative team wants to turn their hands to developing. This ensures a steady supply of quality titles, with dozens being launched every month.
What are Bitcoin Slots?
The Return to Player or "RTP" is the main thing to consider before you play online Bitcoin slots. Displayed as a percentage, this shows you how much money you can expect to win over the course of a gaming session.
The higher the number, the greater your chance of winning. It's important not to get too caught up in the minor details, though.
For instance, while there is a massive difference between an RTP of 90% and 95%, there isn't much of a difference between 95.5% and 95.6%. In fact, to notice such a minute difference, you would need to take thousands of spins.
The legitimacy of the developer and the casino is also key to playing Bitcoin slots online. Make sure the casino is licensed and the slots are created by reputable developers, including Microgaming, Playtech, Betsoft, NetEnt, Quickspin, and other big names.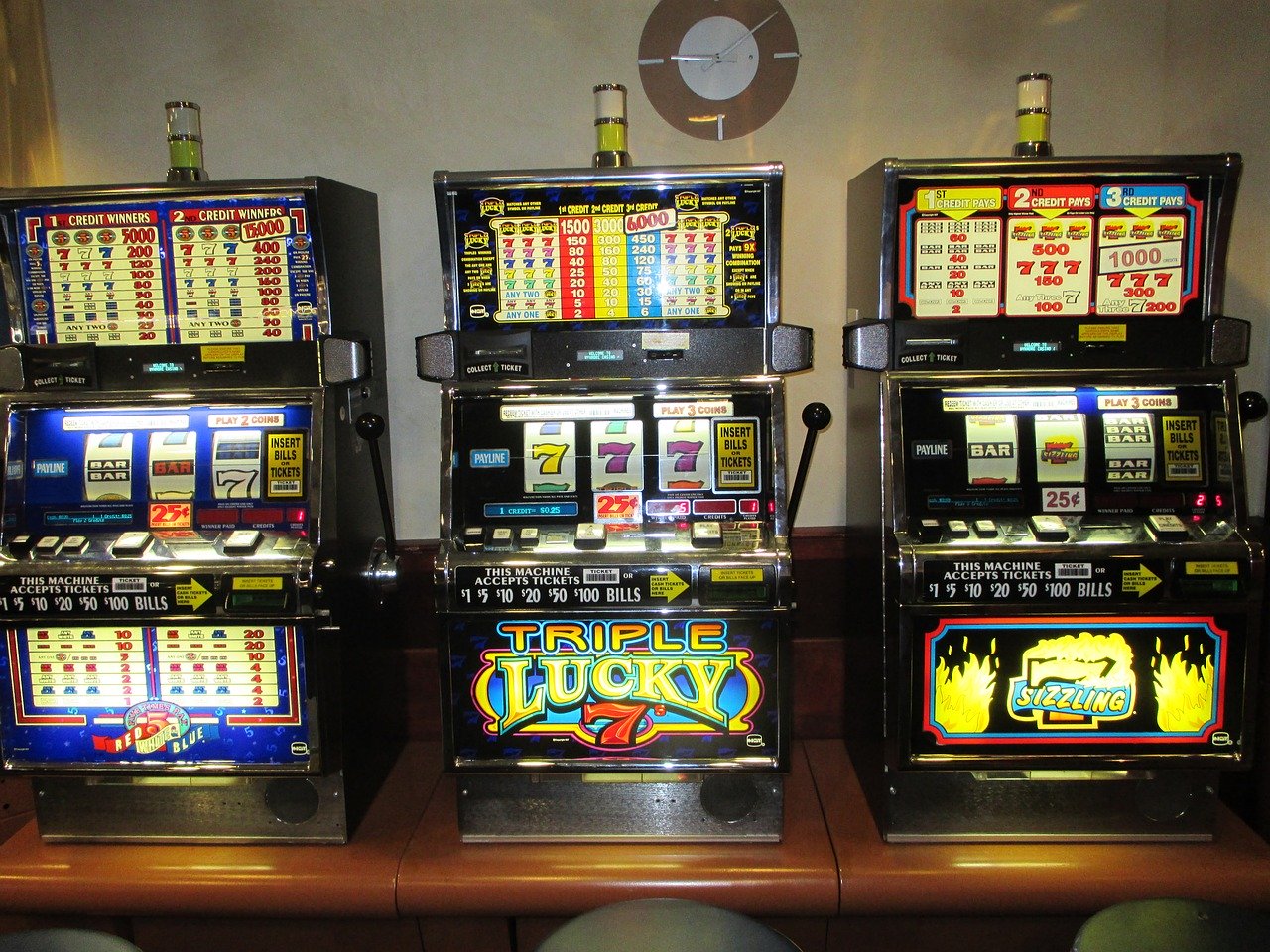 Are There Any Tips and Strategies I Can Use?
There is no way to consistently beat an online slot machine. Sure, there are strategies out there and people who claim to have the answers, but they're lying, the strategies are nonsense, and unless you have access to the game's code, you can't guarantee success.
Does that mean the house always wins? Yes, but that doesn't necessarily mean what you think it does.
This saying is true when you factor in all players and all spins. Over the course of a day, 1,000 players may take 1,000 spins each, and at the end of each day, the casino will be in profit.
However, not all of those 1,000 players will lose. A quarter of them may break even, a few of them may claim massive jackpots, and a few dozen may win big. It doesn't really matter as far as the casino is concerned, because for every big winner, there are multiple losers, and this ensures they always stay in profit.
So, yes, the house does always win, but that doesn't stop you from beating them every now and then and it definitely doesn't stop you from winning a life-changing sum of money via a progressive jackpot.
Just remember, if you do win big, the odds of that happening again if you reinvest that money are slim. And the more of your winnings you throw back into the games, the less chance you have of walking away with a profit.
Types of Slots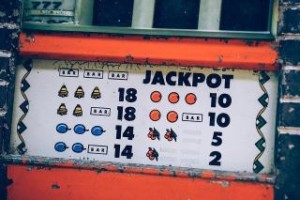 There is no strict definition for the different types of slots. You will find all sorts of apparent slot definitions, from highly specific ones (often from developers who insist that their creations deserve a category of their own) to ones that are incredibly vague.
Generally, however, you will see the following game types being used by online casinos and casino developers:
Bonus Slots: Often include bonus features that can be triggered at random or through the appearance of a certain number of bonus symbols or Scatter symbols. Bonus slots are the most popular slots in the online gambling sector and the best looking ones tend to be created by industry giants like NetEnt and Betsoft.
Video Slots: Although the video slots category is pretty broad and can cover all types, it's more commonly used to refer to slots that are a little more old-school and arcade like. Also known as fruit machines, these are the back-to-basics slots that focus on simplicity above all else.
Progressive Jackpot Slots: A type of slot that carries an ever-growing jackpot. The jackpot takes a small sum of money from every wager and uses it to build one or more jackpots. These jackpots are then triggered at random and paid to a lucky player.
Crypto Slots: These games have been created specifically for use with cryptocurrencies. They are produced by a variety of developers and the rise of crypto gambling means they are some of the most popular games out there right now.
The growth of Megaways—and the unique gameplay that it provides—has led many to define it in a unique category. You will also see categories such as "Virtual Reality Slots" and "Mobile Slots", but the former is too vague and encompasses very few titles while the latter pretty much covers all new slots created in the last decade.
What Are the Best Slots?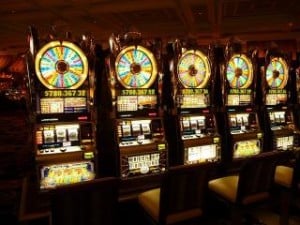 There are thousands of online slots out there—far too many to choose just one of them. What's more, slots are not like video games in the sense that the best-looking and most entertaining slot is not always the best one overall.
For example, I have a lot of fun playing Gonzo's Quest and I am not alone in that. It's a hugely popular slot that players love and it has won numerous awards over the years. I like the graphics, the humor, the style, and the inclusion of the Avalanche feature.
At the same time, however, <strong>I never win.</strong> It's the only slot that I have played for over 20 sessions and have yet to walk away as a winner. In fact, it took me over 5,000 spins before I unlocked the bonus feature. For the first 2 years that I played this game I didn't even realize that it had a bonus feature.
Needless to say, I hate Gonzo's Quest, even though it looks good and is great fun.
Some of my personal favorites include Ruby Slippers, Wild Gambler, and Finn & the Swirly Spin. Not only are they fun, but I've had a lot of luck with them. You might enjoy them as well, but if you have the sort of luck I've had with Gonzo's Quest, you'll hate them, and so game favourites don't really count for anything.
You should also keep the following in mind when determining which slots are best:
Bonus and Video Slots: Sometimes, the best payouts are offered by the simplest slots. These games tend to be overlooked for their glossier and more feature-rich counterparts, but if it's all about RTPs, as it should be, these games are ideal.
Progressive Jackpots: A significant percentage of a slot's RTP is devoted to the progressive jackpot. Mega Moolah, for instance, has a very good RTP, but when you take the progressive jackpot out of the equation, this drops to just under 90%, which is definitely not good.
Volatility: The volatility is often more important than the RTP. This is what dictates how often a slot will payout and how large those payouts will be. A high volatility means the slot will release infrequent wins, but those wins will be larger; a low volatility slot has frequent small wins. If you're sitting down for an extended session, high volatility is good, but if you're playing for fewer than 50 spins, you should stick with low volatility.
That's really all there is to it. Slots are simple, and they have been designed that way. These are the games you play when you want a chance to win big money and don't want to think about strategies.
Unlike Roulette, which requires some prior knowledge of betting rules, slots can be picked up and played with minimal experience. Unlike games of Blackjack, you can't make costly mistakes and you don't need to think about strategies.
Sometimes, simple is best, and that's why the popularity of Bitcoin slots has endured and will remain for many years to come.
FAQs
Are There are Strategies for Winning Slots?
There are some strategies out there and the creators claim that they work, but they don't. Slots are entirely luck-based and there is no way to change that. There are ways to increase your chances, though. For instance, it helps to build a strong bankroll that you actually stick to and it also pays to know whether your session budget is more suitable for low or high variance games. Finally, you should look for slots that have high RTPs.
Who Makes the Best Slots?
Some of the industry's best-loved creators include Playtech, Betsoft, and NetEnt. Microgaming is another huge name and people are also getting excited about the slots that Quickspin, Blueprint Gaming, and Yggdrasil create. As with everything else, though, it's all about personal preference and it depends on what type of slot you are looking for.
Which Slots Have the Biggest Jackpots?
You will find massive progressive jackpot networks on Playtech, Blueprint Gaming, NetEnt, and Microgaming slots. These offer lots of chances to win, and Playtech seems to have the most progressive jackpot slots of all developers. However, if it's a single big game you're looking for, nothing comes close to Mega Moolah, which has smashed many records over the years and continues to impress.
Play Slots Now
All of the casinos that we review at Coinbuzz have hundreds of games from multiple developers. The best ones have thousands of titles from dozens of creators. You can find all of these casinos right here on Coinbuzz.com.
To learn more about popular casino games, take a look at our section on Poker, where you can learn about everything from Texas Hold'em and Three Card Poker to some of the most obscure variants that you might not be familiar with.