In the bad old days of online casinos, the only way to fund your account was to use a bank transfer or debit/credit card, and most of these payments had to be made over the phone.
It was long, laborious, and far from convenient. If you wanted to play, you had to use those methods. You adapted yourself to suit the casino, and if you didn't, you missed out.
These days, online casinos offer dozens of different payment methods. The options are diverse, and players are so demanding that if their method isn't offered, they will take their money elsewhere.
It's your way or no way, and in this guide, we'll show you how to make sure you always play at casinos that use your preferred method. If you don't have a preferred method just yet, we will help you with that, as well.
Cryptocurrency Payment Methods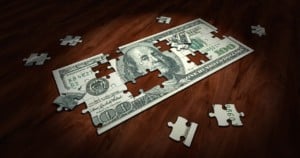 Coinbuzz was created to highlight the growing number of cryptocurrency casinos. These casinos are some of the best in the business, and playing with cryptocurrencies is the best way to take advantage of them.
To see a list of casinos that usenone of the methods below, just click the links!
Traditional Payment Methods
Although cryptocurrency casinos are our main focus here at Coinbuzz, we also write about non-crypto methods. After all, the majority of crypto casinos also accept traditional payment methods and allow players to switch between the two as needed.
Other Payment Methods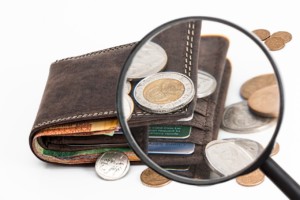 In addition to all of the above methods, there are many more available out there, showing you just how diverse the online casino industry can be. Here are a few others worth looking into:
Best Payment Methods
What is the best payment method available on online casinos and sportsbooks? In truth, it all depends on what you're looking for, where you live, and what sort of sites you're using.
For instance, the solution that is best for you will differ depending on which of the following features/benefits you prioritize the most:
Anonymity
You can't beat cryptocurrencies when it comes to gambling anonymously and with minimal fuss. In fact, some of the crypto casinos that we have covered only require your mobile number and name.
Once you have used those details to sign up and log in, you just need to add funds to your account using your preferred currency and you are good to go. In fact, this anonymity is one of the reasons why cryptocurrencies have yet to be embraced by the UK Gambling Commission.
Speed
Cryptocurrencies are some of the quickest payment methods around and that speed applies to both deposits and withdrawals. If you don't have any cryptos, though, you will need to wait a little longer. The first step to acquiring them is to join a currency exchange (which often have strict verification procedures) and then purchase the crypto in question.
Only then can you invest. It's generally very quick and painless, though. Of course, you could argue that web wallets (PayPal, Neteller, Skrill) are much quicker because you don't need these steps, but the same rules apply. If you don't have accounts with those web wallets, you will need to join them and go through verification.
So, when it comes to speed for both deposits and withdrawals, look no further than web wallets and cryptocurrencies.
High Limits
Again, this one goes to cryptocurrencies as the limits are often much higher with Bitcoin, Ethereum, and other such payments than they are with web wallets.
Debit cards and credit cards usually have higher limits than web wallets, as well, and bank transfers often go one better. As a result, if you are a super high roller, you should probably focus on bank transfers, debit cards, and cryptocurrencies, the latter of which offer speed and convenience as well as high limits.
Problem Gambling
If you have a gambling addiction, it's best not to have instant access to huge sums of money. You will gamble when you're frustrated and that could lead to massive losses.
Oftentimes, just having a few minutes to cool down could make all of the difference. If you can use the method to bankroll as well, it makes even more sense.
As a result, credit cards are some of the worst methods for problem gamblers. A credit card gives them instant access to money that they don't have, and they may trick themselves into wagering more on the assumption that they will pay it back in the future.
Most methods are problematic for problem gamblers, including cryptos, but we tend to prefer PayPal, Skrill, and Neteller for this purpose.
You can add your bankroll to your web wallet account for the month, use it to gamble at a host of online casinos, poker sites, and sportsbooks, and set site limits and wallet limits so that you can't deposit any more until that bankrolling period passes.
Low Fees
Most payment options don't charge you fees when depositing into and withdrawing from an online casino, but there are exceptions.
Bank transfers often hit you with a single fixed fee for both deposits and withdrawals, for instance, and credit cards will hit you with a double-whammy charge, first for the merchant fees (charged by the casino to cover their own fees) and then as a cash transaction fee (from your card provider).
Some web wallets will also charge you a fee either when you deposit, receive money from the casino, or withdraw to your bank account. That's not always the case, but there are usually some fees involved if you're switching between different currencies.
Scams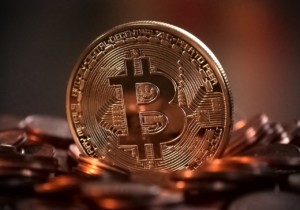 Cryptocurrencies excel in most areas, which is why they are quickly becoming one of the most popular ways to gamble online. However, if you're worried about being scammed and not being able to get your money back, cryptos are not the best option.
Such scams are very rare, but the fear of being scammed definitely isn't rare. In these instances, cryptocurrencies work against you, as they can't be traced and if the casino does a runner and denies everything, you won't have much recourse.
Of course, you could also say the same about bank transfers. Sure, they can be traced to an extent, but they can't be reversed and if a casino decides to scam you, there isn't much that you can do about it.
There are some exceptions, though.
For instance, if you use a credit card to make a deposit and the casino scams you, it should be possible to initiate a chargeback and get your money back.
Credit cards have very strong fraud protection, and most providers will return any money that is stolen from you, providing it was stolen through the credit card.
Paysafecard is a better option, as it doesn't have the high fees and withdrawal problems associated with credit card use.
With Paysafecard, you just purchase a voucher for the amount that you wish to deposit and then enter that code into the Cashier page. If the casino scams you, you'll still lose the money that you deposited, but as it's not tied to your bank account, debit card, or anything else, you won't lose more than that.
FAQs
What is the Best Payment Option for Online Casinos?
As noted above, it really all depends on what you're looking for in an online payment method. However, if we focus on the many pros and cons and look at how these will benefit the average user, Bitcoin, Ethereum, and other cryptocurrencies are the best payment options.
Can I Use Cryptocurrencies in the UK?
The UK Gambling Commission has yet to embrace cryptocurrencies as it's difficult to establish a person's identity and to set controls concerning anti-money laundering and anti-fraud. That might change in the future, but only if strict measures are implemented to provide the level of security that the regulator requires.
Can I Use Cryptocurrencies and VPNs to Gamble in the US?
We have seen reports of people from the US using VPNs to pretend they are from elsewhere, before using cryptocurrencies to further conceal their locations. It works, sure, but only briefly, and trying to escape regulations in this manner could come back to haunt you. Not only will your account (and funds) be suspended when the casino inevitably asks for verification, but you also won't be able to act if the casino scams you. If you are in states like New Jersey, it might be possible to gamble online. If you are from other states, you're probably out of luck.
Can I Use a Different Method to Withdraw?
Most casinos insist on you using the same method to withdraw as you use to deposit. Others may require you to return the deposit amount before you can use another one. For instance, if you deposit €100 using PayPal and you win €200, you may be able to withdraw €100 to Neteller once you return that initial €100 to PayPal. Casinos use this rule to prevent money laundering, otherwise, scammers would be depositing with stolen credit cards and then instantly withdrawing to valid PayPal accounts. It makes sense!
Deposit and Play Now
You've seen all of the available payment options, you've learned about the pros and the cons—the only thing left to do is play!
Just click the links above to find casinos that use your preferred payment methods. Not only will you see a huge selection of legitimate and vetted reviews, but each link also contains an extensive guide on the payment method in question.