Monero is a cryptocurrency that has gained a large following in the online gambling sector. It's often said to be an anonymous coin, and one that offers many of the same characteristics as Bitcoin. But what is Monero and should you be using it to gamble?
What is Monero?
Monero is an alt coin that was designed to be more anonymous that Bitcoin. Some have labelled as being akin to "digital cash", in that it can't be traced with the same ease as other cryptocurrencies.
Launched in 2014 as a fork of Bytecoin, Monero is an open source digital coin that didn't have any VC funding or a pre-mine but has still grown into one of the biggest cryptos on the market.
The Best Monero Casinos
Initially, cryptocurrencies were said to be anonymous and that encouraged their use within the online gambling industry. But that's not necessarily the case, as transactions can be tracked and while they can't be linked to specific names and addresses, it is possible to see which wallets are sending payments and how much they are sending.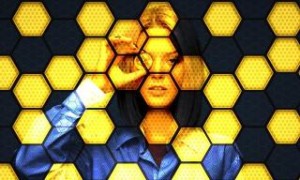 Monero is one of the few exceptions. Its transactions for untraceable as they are routed through a randomly created address that exists just for that transaction.
To use Monero for yourself, simply sign up to one of the casinos on this page.
All of them accept Monero and many also accept countless other cryptocurrencies, including Ethereum.
Monero Pros and Cons
The main benefit of Monero is the anonymity. If you are worried about your transactions being tracked, this is a huge plus. At the same time, however, it causes problems with AML and KYC laws, which is why you won't find Monero being accepted in tightly-regulated regions like the United Kingdom and Sweden.
Monero also facilitates rapid transfers. The same is true for Bitcoin and other cryptocurrencies, of course, but it can't be said for traditional methods like bank transfers, debit cards, and credit cards.
As far as the negatives are concerned, Monero might be a little daunting and confusing if you are completely new to cryptocurrencies.
FAQs
Is Monero an Illegal Cryptocurrency?
This seems to be a popular question, and it is likely because of the anonymous aspect. Monero is legal, though, and there is nothing stopping you from using it.
Is Monero Fast?
Monero is a very fast way to process deposits and withdrawals. Excluding the pending time, all payments should be processed instantly. The pending time will vary from site to site and is typically anywhere from a few minutes to a few days.
Is Monero Safe?
Monero is very safe, and the same is true for the many online casinos and sportsbooks that accept it.
Play Monero Casinos Now
You can find a selection of safe and fair online casinos at the top of this page, and all of them accept Monero as a deposit and withdrawal option. Take a look now to see what Welcome Bonuses you can collect and don't forget to read our reviews if you need more information on these sites.
For other top cryptocurrency casinos and guides, check with our review of Dogecoin casinos.