Pros
Lots of Great Games
Many Currency Options
Live Chat Available
Mobile Friendly
Multiple Payment Options
Short Withdrawal Pending Time
Cons
Some Problem Gambling Issues
Multiple Currency Restrictions
APlay Casino is an online casino that's owned and operated by Avento MT Limited and launched back in 2017. It's quite a highly rated site and it's also one that has fully embraced cryptocurrencies, making it the perfect casino for the Coinbuzz list.
It's quite a highly rated site and it's also one that has fully embraced cryptocurrencies
Avento is the same brand behind Mr. Bit Casino and Drift Casino, two sites that I have reviewed previously and two sites that I rated quite highly. The question is, where does APlay Casino fit into that rating; what does it have to offer cryptocurrency players and should you join?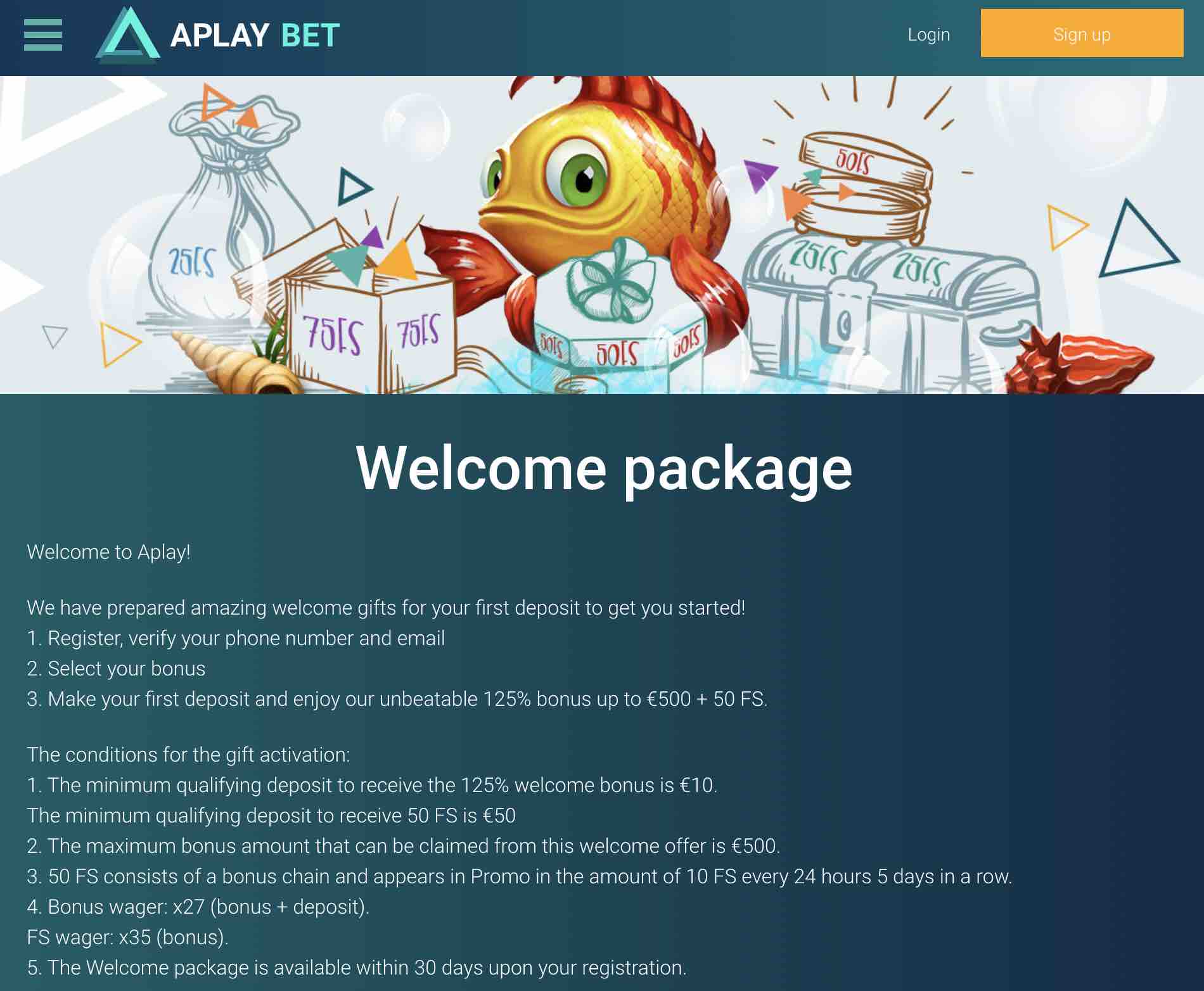 Basics
APlay Casino's licensing is a little strange. Usually, casinos showcase a regulator logo on the bottom of their website and this shows you where the site is regulated, thus giving you an idea of what jurisdiction it covers. APlay Casino doesn't do that.
I noticed that other sites have listed it as being licensed in Malta, even though the company that owns the brand, Avento N.V., lists its address as Curacao. It is also connected to Goldraven Industries, which is based in Cyprus.
Confusing, to say the least, and I half-expected to discover that the site wasn't licensed at all, but after searching the licensees of the Malta Gaming Authority I can confirm that it is covered by the MGA after all.
If you ever see a site that looks a little suspicious, either because it doesn't have license information or isn't open about it, you should also search the licensor and see if there is anything amiss. In the end, there were no such issues with APlay Casino, but there are some sites out there (including Bovada) that don't have any license whatsoever, and you should always be cautious about these.
Some of them are very open about their lack of a license and make it clear why they are not regulated, but others go to great lengths to hide it.
There are also sites that post a logo from a regulator but don't list any licensing info or hyperlink it with the necessary certification. In such cases, they are trying to pull the wool over your eyes and you should always be wary of sites like this.
But I digress, as APlay Casino doesn't have any of those issues and it's a fully paid up licensee of the Malta Gaming Authority.
Software and Games
One of the things that I like about APlay Casino is that it has a relatively inoffensive and stylish aesthetic and it also lets you tweak it to make it more suitable. If you open the menu and select the "Theme" option, you will see options for "Bright" and "Dark".
Usually, I like things dark and cosy, but that's rarely true for online casinos as "dark" usually means a jet-black background with glaring white text. It's a sure-fire way to give yourself a headache.
In this case, however, it simply swaps the light green for a dark green and it looks much better. I personally prefer the dark option, and as the bright alternative is the default, I recommend switching between the two the first time you joining to see which one you prefer.
On the gaming side of things, APlay Casino works with a slew of top developers, including some of my personal favourites: Microgaming, Betsoft, NetEnt, Yggdrasil, Blueprint Gaming. In terms of sheer quantity and variety, APlay Casino is on par with MELbet Casino.
There are a few fringe developers in the mix as well, and this adds to the variety and ensures that you will never tire with the options and will always have a game to play.
The problem is that not all of these developers are available across all regions. When I accessed the site using a VPN set to Canada, I was only given a choice between 10 different developers. It was still a good mix, as they are 10 of the best in the industry, but it's not quite the same as the 30+ claimed by other review sites.
In addition to its many slots and table games, APlay Casino also has a lottery selection and a sportsbook. The latter isn't the biggest and it's lacking a little in some areas, but it is good to have if you need it. The sportsbook actually reminds me of the one available at Zev Casino.
Bonuses and Promotions
As a new player at APlay Casino, you are entitled to a Welcome Bonus of up to €500 and 50 Free Spins. It is triggered in the form of a 125% Matched Deposit Bonus. You need to deposit at least €10 to collect the 125% Matched Deposit Bonus but should increase this to a minimum of €50 if you want the 50 Free Spins.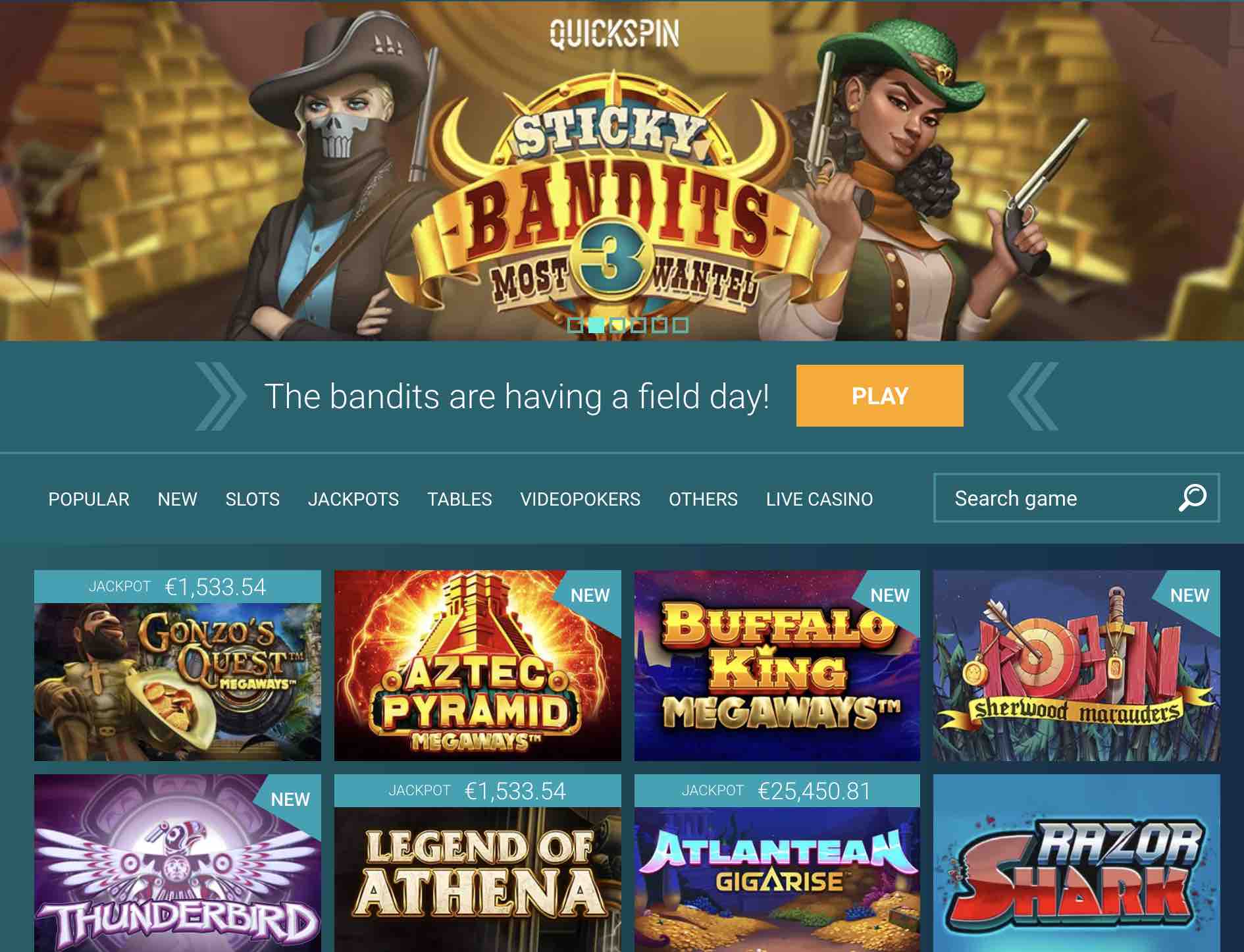 The wager requirements seem quite reasonable at 27x, but this applies to both the deposit amount and the bonus amount. As for the Free Spins, all winnings will be subject to a wagering requirement of 35x. Once these requirements are met, all bonus credits will be converted to cash and can be used to spin slots, play table games, place sports bets, and even withdraw the money to your bank account.
Payment Options
APlay Casino processes all withdrawals quickly and it doesn't seem to have a withdrawal limit. It also gives players access to a variety of payment options, including Bitcoin, Interac, MuchBetter, Paysafecard, Visa, ecoPayz, and a few others.
As with the games and other parts of the casino, these options are location-based. Interac is only available in Canada, for instance, and while Skrill is listed as an option on the site, it doesn't seem to be offered to players from several countries.
Highlights
Operates Under License from the Malta Gaming Authority
Live Chat is Available Around the Clock
Very Friendly and Helpful Customer Support Team
Can Be Accessed on Mobile and Desktop
Choose from a Number of Language and Currency Options
User Reviews
There have been a few negative and concerning reviews out there about APlay Casino and I will talk about those in a moment. First though, I want to highlight the fact that APlay Casino takes the time to respond to user reviews left on third-party sites. I won't get into why this is important as I have mentioned it many times in the past, but needless to say, it's a good feature and it shows that the casino is dedicated.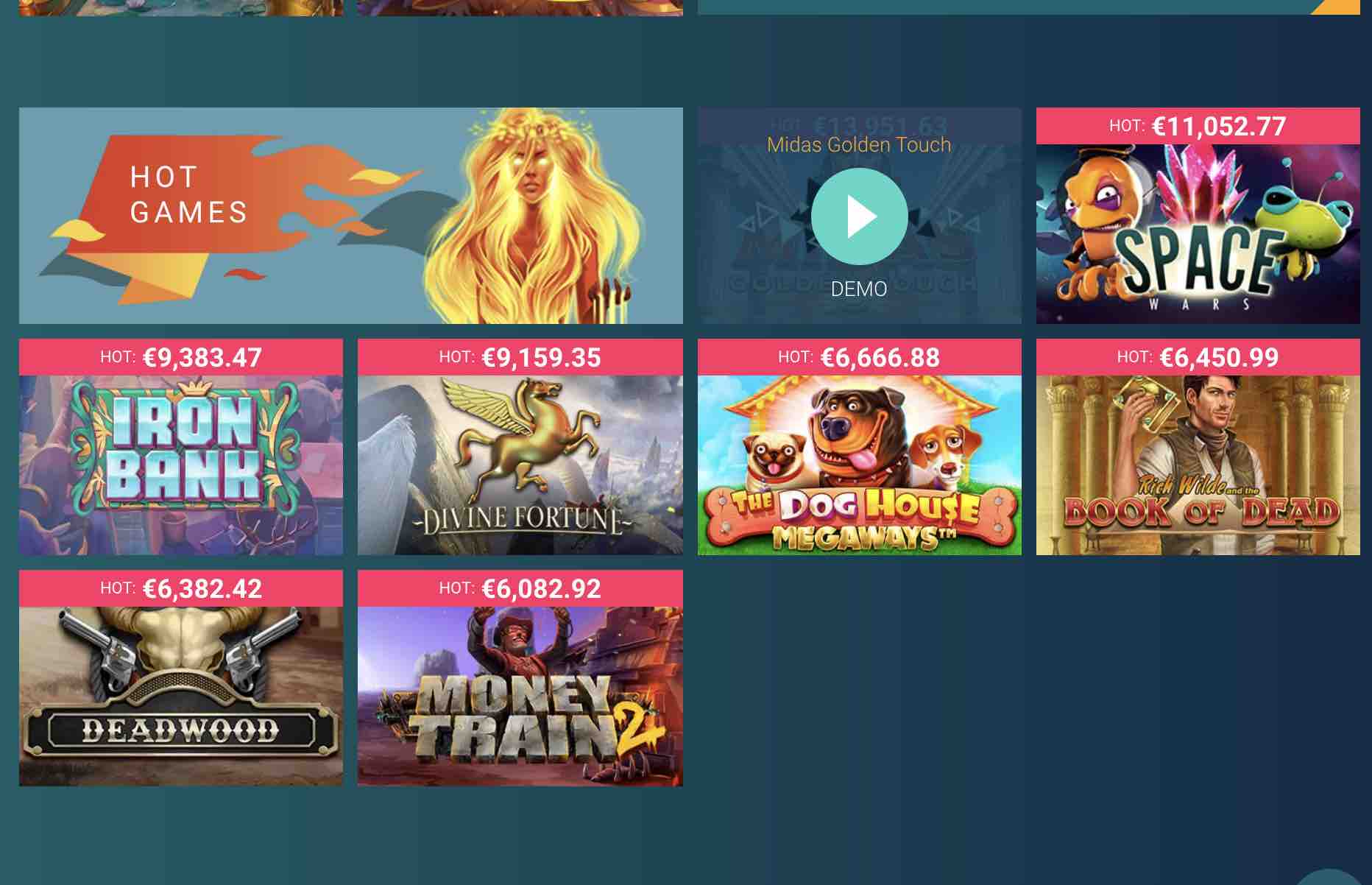 The way that they respond to reviewers is also very professional and nice, even when the reviews are negative and the players are complaining about something that is the player's fault and not the casino's. It can be hard to take criticism when you did nothing wrong and it's clear that the player just made a mistake and is now blaming you for it.
Take a look at the recently reviewed Pokies2Go casino as an example. As noted in my review, the site got a lot of things right and it also responded to casino reviewers, going out of its way to show its appreciation when they had something positive to say.
But in a user review that made a negative comment, the casino replied in an incredibly patronising tone. If I had been approaching the site as a player and not a reviewer, that would have probably put me off and stopped me from joining the site.
APlay Casino doesn't make that mistake, and its replies could teach a lot to support teams like those at Pokies2Go. But it's not all positive and there are some negative reviews about the site.
In some of the most recent ones, players have complained about the lack of deposit limits, which should be a basic requirement. There is also a player complaining that their account remained open even after they tried to close it multiple times.
It's a big concern, as problem gambling is a massive issue in the industry right now and the onus is on the casinos and sportsbooks to protect their players. In fact, in the United Kingdom and Sweden, casinos can be heavily fined if they don't abide by strict laws. There have been cases of casinos receiving substantial fines for offering bonuses to players who have excluded themselves, and not even allowing a player to exclude themselves is a much bigger issue.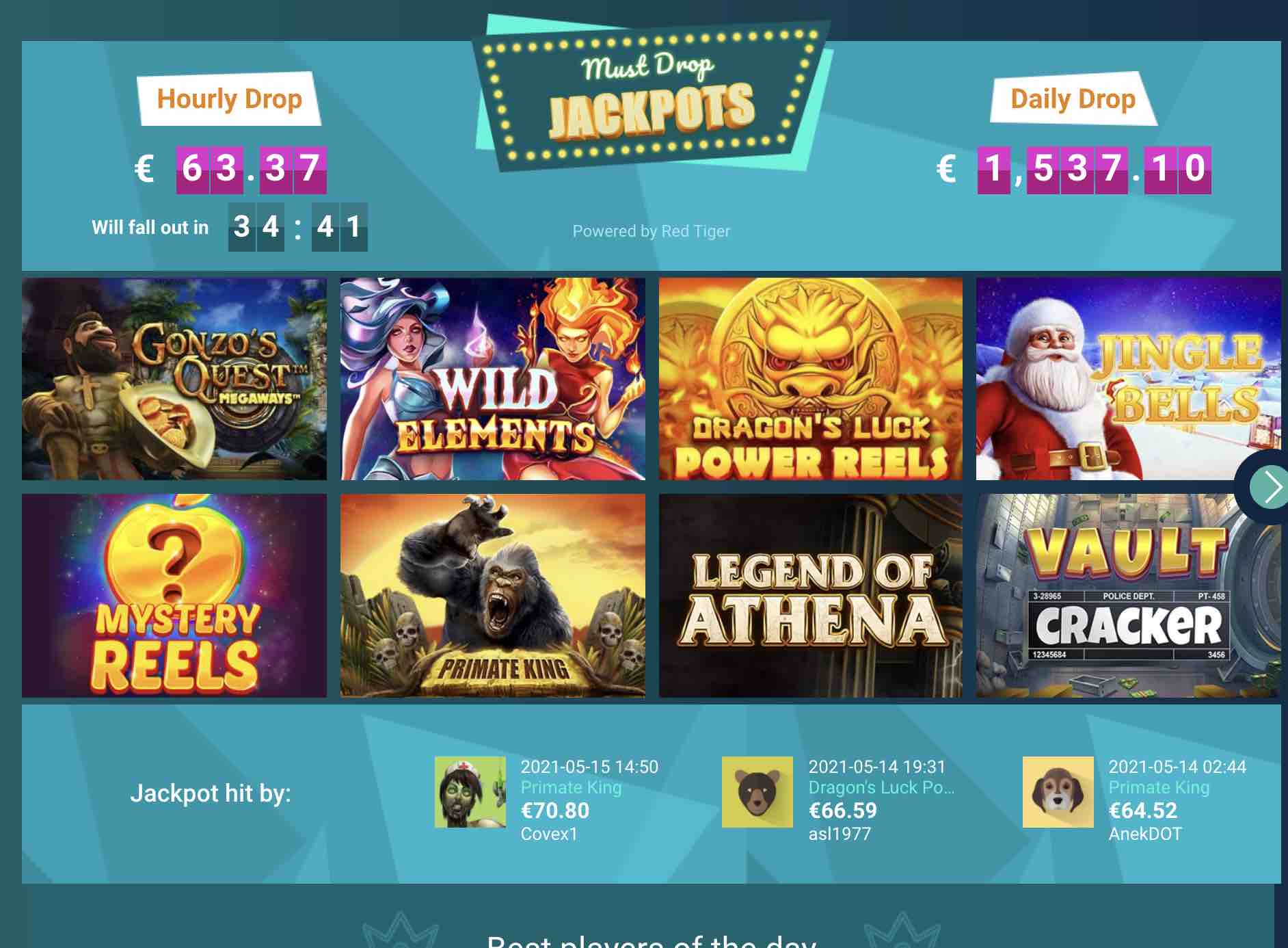 On the plus side, these complaints occurred a year before I conducted this APlay Casino review and I didn't notice any of these issues myself, so there is a good chance that the casino made the necessary changes.
There is also a complaint suggesting that the site fixes its games and lies about its RTP. I have commented many times before on reviews like this, noting how you will find them on all casino review pages and that they generally come from disgruntled players who have hit a losing streak.
Such issues do occur, but I'm not talking about obscure proprietary slot game developers here. I'm talking about some of the biggest developers in the world, all of which strictly audit their games. The site has no control over that and the developers are as safe and as fair as you would expect from a tightly-regulated developer.
FAQs
Can I Play APlay Casino in Australia?
APlay Casino is not available to players in Australia. If you visit the site from this country, you will still be able to see the homepage and its many games, but you will be greeted by a warning at the top of the site that lets you know it's not available in your location.
Can I Play in the UK?
APlay Casino does not have a license from the UK Gambling Commission and so it is not available in the United Kingdom. There are many other sites available to UK players though, and we have reviewed dozens of them here at Coinbuzz.
Is There a Withdrawal Limit?
Unusually for a non-UK online casino, APlay Casino doesn't list a withdrawal limit and we have to assume that there isn't one. However, that doesn't mean that you are free to process as much money as you want. You may face limits from your chosen payment provider and if you're moving a lot of money around, the casino may also place temporary blocks on you so that they can take a closer look for anti-money laundering purposes. It's all standard stuff and it's to be expected, so keep that in mind if you're a high roller.
Does it Have a Loyalty Scheme?
Yes, and you can collect a number of rewards. It is not the best, though, and there are better and more generous VIP programs out there. Check out Kingdom Casino if you're looking for a site that rewards you every time you play and gives you multiple chances to win big.
What Languages Can I Use on APlay Casino?
APlay Casino has a few different language options and you can find a list of them underneath this review. To change the site language, simply scroll to the bottom of the APlay Casino website and click one of the flags to switch to the corresponding language.
Where Can I Find the Bonuses?
Open the menu, click on "Evens", and select the "Offers" section. You can choose from a variety of different bonuses here and we recommend keeping an eye on this section before you make a deposit. If you visit the site for the first time via the link at the top of this page, you will be able to collect the latest Welcome Bonus and get every penny that you are entitled to.
Final Thoughts
APlay Casino has a lot of developers behind it, as well as some decent bonuses, a solid customer support team, and a great aesthetic. Combine this with complete mobile compatibility and a short withdrawal pending time, and you have all the makings of a great online casino. It's not perfect, and there are some limitations, but it's definitely a site that should be added to your list.
Sign up for an account today to collect your Welcome Bonus and start spinning some slots or playing a few table games. If you're looking for a few other sites that combine stacks of slot games and table games with some sports betting options, take a peek at my review of FezBet.
APlay Casino Review Details
Restricted Countries:
Croatia
Cyprus
Estonia
France
Italy
Netherlands
Singapore
Spain
Sweden
Switzerland
UK
US
Currencies:
AUD
BTC
CAD
EUR
INR
NZD
USD