The average online casino provides players with over a dozen different ways to deposit money into their account, and many of these options are available for withdrawals as well. The methods change from site to site but on most of them, you'll be given the chance to use bank transfers.
Using Bank Transfers
Bank transfers are the old-school way of depositing and withdrawing money on online casinos. They are no longer as popular as they once were but they are still the default option, and so you can find them everywhere.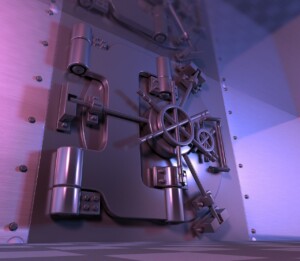 We have spent a lot of time talking about methods like PayPal in the past and have also raved about cryptocurrencies, instant payment services, and even debit cards.
But what happens when you go back to basics? Is there still a place in the online gambling industry for methods like bank transfers or should you focus your efforts elsewhere?
The Best Bank Transfer Casinos
If you are ready to start playing at online casinos using bank transfers, simply visit the casinos at the top of this page. There are hundreds of them and our list is growing all of the time, because pretty much every casino that we cover accepts this option.
All of these casinos have been vetted by our team of reviewers, focusing on aspects such as the casino's bonuses, alternative deposit options, slots, table games, and customer support. If we are unable to recommend the casino, then it doesn't make it onto our list and you won't find it here. It means that only the very best casinos are showcased on this page, ensuring that you don't waste your time with dodgy, sparsely occupied, or otherwise terrible online casinos.
[inline_
Benefits of Using Bank Transfers
There is a reason that bank transfers still exist as an option on online casinos. In fact, there are several reasons, and depending on the time of player you are, these pros could outweigh the cons. Let's take a deeper dive to see if that is the case.
Easier to Move Huge Sums
If you're used to gambling relatively small sums of money and using methods like PayPal, you may not realize that all methods have transaction limits. They're usually quite high but if you're a high roller, you could hit these limits quite quickly and that's where bank transfers come in.
Bank transfers facilitate much larger transactions and that's true for both deposits and withdrawals. You can move tens of thousands of Euros at a time and it will raise fewer suspicions and cause fewer problems. Also, if you're moving around that amount of money, who cares about a bank transfer fee of €10 or so?
Everyone Can Use it
Not everyone has a PayPal account. It's available in most countries, but not all of them, and there are users who have had an issue with the site in the past.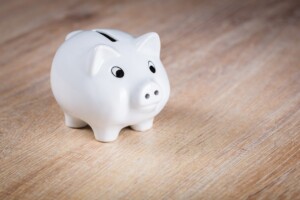 The same is true for some credit cards and debit cards as well, because while the majority use Visa and Mastercard, which are available everywhere, there are others from Discover, American Express, and Maestro that aren't as widespread.
Bank transfers are a different story though. If you are old enough to gamble then you will have a bank account, and if you have a bank account then you can make a deposit and a withdrawal using that account.
Of course, if you have a bank account then you're also just a few clicks away from getting a debit/credit card from a major network or signing up for an alternative service, but still…this won't be an option for some players.
Direct
When you deposit money from your bank account and then withdraw money back into your bank account, it moves directly and without the need for a third-party service. If you're using PayPal as an intermediary service, then your money is just stopping off on the site before eventually getting to its destination, and that can slow things down unnecessarily.
[inline_
Disadvantages of Using Bank Transfers
We've covered the pros of using bank transfers on online casinos, but what about the cons? What are the disadvantages of using this method as opposed to faster and easier methods like Skrill?
Bank Transfers are Not Cheap
Bank transfers can get very expensive very quickly. It really all comes down to your bank and whether or not you are moving money to different countries and in different currencies, but you will typically need to pay anywhere from €10 to €40 for a transaction of up to €1,000.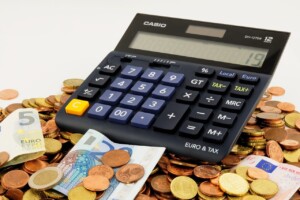 It's not a huge amount in the grand scheme of things, but it is when you compare it to web wallets and debit cards, which are completely free.
If you are being charged for each transaction, then you will also be hit twice—once when the money enters the casino and then again when your winnings are returned to you.
It's a lot to consider and it can eat into your profits. What's more, if you're a small stakes player moving relatively small amounts of money, those fees could end up costing you a quarter or more of your total deposit amount.
Bank Transfers are Slow
PayPal transactions are instant. The money will move into and out of your casino account within just a few clicks. The same is true for most other web wallets and instant transfer options. As long as the casino initiates the transfers at that moment, then the process is instant.
Bank transfers are a different story entirely, though. You might be able to play straightaway, but it could take between 3 and 7 days for you to get your winnings.
Many casinos have a pending time of between 12 hours and 3 days, which means you need to wait for this time to pass before they process the payments. If you use a casino at the higher end of that limit, and you process the payment on a Friday morning or before a Bank Holiday weekend, it could take over 10 days in total for you to get your cash.
That is a ridiculously long time and it's one of the big downsides of using bank transfers. Even if you work with a casino that moves very quickly and the payments are processed during the week, you could still find yourself waiting 3 or 4 days. In this day and age, that is far too long to wait!
Bank Transfers Require More Effort
Most modern payment methods have moved toward being quicker and easier. It's all about facilitating payments in just one or two clicks, as that's what consumers are demanding these days.
With bank transfers, there are a few more steps involved. Even if you use online banking, you will still need to sign up, enter the details, go through the security checks, create a new recipient, and then make the transfer. It's not something that you can do in a few quick clicks and it's definitely not a process that you will complete in a second or two.
Bank Transfers Aren't as Secure
Although bank transfers should be secure for the most part, there are some exceptions and they are not the most secure method.
It's not just the fact that you have to hand over your bank details, as that is surprisingly not that much of a problem.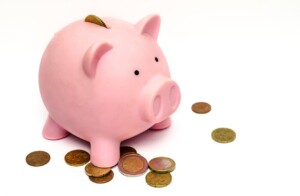 The issue is that you don't have any recourse for action if anything goes wrong. If the money is sent to the wrong address, the casino is a scam, or something else happens, you could lose your money and nothing will happen.
At least with PayPal and credit cards you can initiate a chargeback. And at least with most other options you will know that your money is definitely going to the right place.
What's Better Than Bank Transfers?
Although bank transfers have their benefits, there are many better options out there. It really all depends on what kind of user you are, what you're looking for, and whether or not you're gambling with large sums of money.
Debit cards are one of the closest matches to bank transfers in that everyone has them and they are available on most online casinos.
For instance, if you use MasterCard debit or credit cards, you will have your pick of all online casinos and can collect a wealth of bonuses. There are some issues with credit cards and they are a little more rigid in their offering, as not only will you be hit with hefty fees but you may not be allowed to withdraw. However, with debit cards you will get most of the same benefits without any of the downsides.
And then you have options like Skrill, Neteller, and PayPal. They don't charge fees, process all payments instantly, and can be used on the bulk of online casinos. They might not be as good for high rollers moving huge sums of money, but the fact that you can get your winnings instantly is a huge positive that's hard to overlook.
If you're using bank transfers, you must have a reason. If that reason is that you're too inexperienced to know how other methods work or just have an old-school mentality, then it's time to branch out, see what else the industry has to offer, and start learning.
We have guides on all popular payment methods and they can help you to discover new payment methods.
If the reason is that you genuinely think bank transfers are better, then you don't need to look elsewhere and can start playing the top casinos on this page straight away!
FAQs
Are Bank Transfer Casinos a Scam?
It's certainly harder for a scam casino to gain access to online merchant services and to hold accounts on e-wallets like Neteller and Skrill. You should be wary, therefore, if the site only accepts payments using bank transfers. However, that doesn't necessarily mean that it is a scam. Just make sure that you vet the casino and check that it is regulated.
Can I Use Bank Transfers in the United States?
Some US sites that are not regulated will only accept bank/wire transfers. That way, they can negate the issues caused by merchant services, allowing them to operate without fear of having their accounts banned. You should be very careful about using sites like this as the lack of regulation means you don't have any authorities to back you up if anything happens.
Are There Cheaper Ways to Send Bank Transfers?
There are services like Revolut and Wise that allow you to send bank transfers, exchange currencies, and more without worrying about hefty fees. However, these might not be ideally suited to the online gambling industry and aren't always available.
Why are They so Expensive?
Bank transfers are typically very quick and easy, but banks have to earn their money somehow. It's one of the reasons that so many players have moved away from bank transfers and toward options like Visa debit cards.
Should I Use Bank Transfers?
If you have another option, you should use it. If you have the ability to send bank transfers, then you should have a debit card, which is a better option. And if you have a debit card, then it means you can also buy Bitcoins, sign up for PayPal or Skrill, and use a wealth of other services.
Play Bank Transfers Casinos Now
Bank transfers clearly have their merits in the online gambling industry but they are few and far between. Once you compare bank transfers to web wallets, debit cards, and other commonly-used payment options, they fail to stand up. Sure, they will be perfect for some users, but for the majority, there are better options.
In any case, if you want to play at the best casinos that accept bank transfers, visit the sites at the top of this page. You can explore hundreds of sites, play thousands of games, and collect scores of top bonuses. These sites also work with a variety of other popular payment methods, so take a look and find the one that works for you!