A Welcome Bonus is the tool of choice for online casinos seeking to get new players on board. Often provided in the form of a matched deposit bonus, these offers are designed to encourage you to make a big deposit and to spend a long time playing the casino's games and familiarising yourself with its features.
Generally, a welcome bonus will be listed like this: 100% Bonus up to 2 BTC. This means that your first deposit will be boosted by 100% to a maximum of 2 BTCs. For instance, if you deposit 1 BTC, you will get 1 BTC in additional bonus credits for a total of 2 BTCs. If you deposit 3 BTCs, you should get an additional 3 BTCs as per the 200% offer, but because that would take you over the 2 BTC limit, your return will be capped at 2 BTC.
Welcome Bonuses may also include free spins, cashback bonuses, and other extras, but these are minor when compared to the matched deposit bonus.
One of the ways that Bitcoin casinos differ to fiat currency casinos is that the bonus money isn't always released straightaway. In many instances, it's released steadily as you play, incentivizing you to keep spinning reels.
This way, you can't simply take the money and run. Alternatively, when bonuses are released all at once, you will be asked to meet demanding wagering requirements, whereby you have to wager your money many times over before it can be withdrawn as cash.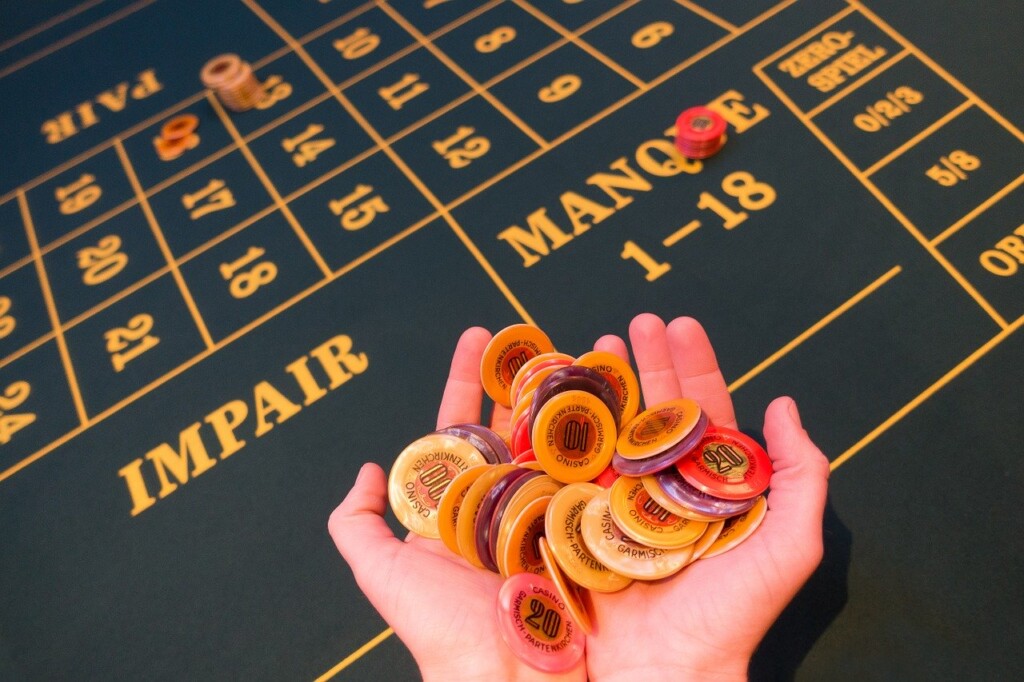 Are Welcome Bonuses Legit?
Welcome Bonuses have an air of "too good to be true" about them. They definitely are legit, they are just not as generous as you first think.
Welcome Bonuses work by requiring users to meet certain wagering requirements. All casinos have an edge over the player, and the more the latter plays on the former, the more that edge applies.
For instance, if you take 1 spin on a slot machine and spend $1, there's a high chance you will win nothing and a small chance you will win $100. If you're lucky enough to scoop the $100, you can walk away with a profit. However, if you decide to stick around and spend that money, your odds of giving it back to the casino increase the longer you spend spinning those reels.
It's something that all gamblers can attest to, and something that you can also see with all other averages. 10 flips of a coin may yield a 70/30 ratio of heads to tails. It may even be 100% heads. But if you spin another 100 times, the ratio will shift closer to 50/50, hitting that average.
So, while a casino may offer you 5 BTCs as a welcome bonus, they may also require you to wager it 40 times over, knowing that each of those wagers takes you closer to losing your bonus.
When that happens, the casino has a new customer (you) and hasn't lost a penny.
Can You Win?
The important thing to consider about welcome bonuses and casino averages in general, is that they apply over the long-term. You may take 10,000 spins and win a lot of money and the next person may do the same, but the casino doesn't care, because the next 100 people will lose big, and the casino will walk away with a profit.
So, while the house does always win, that doesn't mean you will always lose.
When you collect a Welcome Bonus, there are a few things you can do to increase your odds of getting a return and keeping it.
Firstly, focus on slot machines with high RTPs and high volatility. These games payout very infrequently, but the payouts tend to be very big. Choose a moderate stake and don't be tempted to increase this just because you want to speed through the wagering requirements.
Once you near the end of your wagering requirements, you can think about increasing your stake and focusing on lower volatility slots.
While it's tempting to play games of Roulette and put all of your money on a 50/50 bet, this is not recommended. Firstly, wagering requirements have a fixed stake limit, which prevents you from wagering too much at once. Secondly, and most importantly, many welcome bonuses exclude table games and live casino games.
The problem is, they won't tell you this while you're playing. It's not uncommon for players to wager thousands of dollars on certain games, only to discover that their requirements haven't reduced because those games don't count.
Pay attention to the terms and conditions to prevent this disaster and stick with the strategy outlined above.
Is There a Way to "Beat" Bonuses?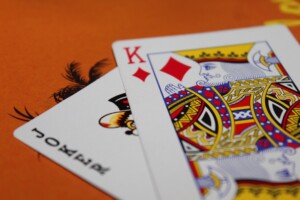 Bonuses are very carefully structured to ensure the casino never loses the edge, but this edge is calculated over thousands of players, not just one, and it is possible to game the system a little bit.
The best way to do this is to begin with no deposit bonuses, ones that are released in the form of bonus credits and free spins.
There are multiple Bitcoin casinos that offer these bonuses and they don't require you to make a deposit or a commitment. There are restrictions on how much you can win and withdraw, but none of that matters. The trick is not to try and turn $10 into $1,000, but to turn $10 in bonus credits into $10 in real money.
Take your no deposit bonus, play low-volatility, high-RTP slots, and if you lose, try another casino. Your goal is to reach the end of the wagering requirements, turn a profit, and then withdraw.
Once you do this a few times, you should have enough money to make a sizeable deposit at another casino, one that offers a big matched deposit bonus.
You can double and even triple your money in bonus credits, after which you should stick with low house edge table games (if allowed as part of the wagering requirements) or high-volatility and high-RTP slots.
If you do this a few times, the odds of you walking away with a sizeable chunk of money is quite high, and you got there without spending any of your own money.
The problem is, this is difficult and time consuming, and in many ways, it becomes a full-time job and sucks the enjoyment out of the game somewhat. That's why it's often best just to make a big deposit, get the best bonus you can, and then test your luck.
If you win, great; if not, at least you had some fun.
Why are Bonus Issues so Common?
If you take a look at any casino review page and complaints section, you will see an endless succession of comments about bonuses. So, what's going on here, why do players get so upset about bonuses, and Welcome Bonuses in particular, and does the player have any recourse for action if they experience an issue?
It can seem like the casino is trying to trick you. After all, their ultimate goal is to increase their player numbers and to do this while spending as little money as possible. If they can lure you in with a bonus and then pull that out from under you, they get the best of both worlds.
But they're not stupid. They understand that tricking players like this will only result in a terrible reputation and an endless succession of bad reviews. Not only does this harm the casinos' chances of attracting more players in the future, but it also overloads their resources and creates a massive headache for them.
To understand why these things happen, let's look at one of most common complaints about Welcome Bonuses:
The Bonus Requires Special Activation
You know the story and you've probably experienced it yourself. You join a casino because of an enticing offer. You make a big deposit, and you wait for the bonus to arrive. After ten or twenty minutes, it's still not there and you start to feel a little frustrated. An hour passes, it's still not there, and so you contact customer support.
They inform you that the bonus requires a specific activation, such as contacting a Live Chat representative or entering a specific code. What's more, because you have already deposited without activating, you can't claim the bonus, and any attempt to complain just results in you being directed to the terms and conditions.
Annoying, right?
Very much so, but this is less about "tricking" the customers and more about archaic and poorly designed systems. Some casinos insist on Live Chat activation before the system isn't automated and a support rep needs to press a specific button in the backend. Where codes are concerned, it's worth remembering that casinos have multiple codes. Different codes go to different affiliates and are used in varying marketing campaigns. Because of this, you need to enter one when you join, and failure to do so just won't trigger the bonus.
A good online casino, such as the ones that we feature at Coinbuzz, will activate your deposit bonus as soon as you join. They use modern systems and understand how frustrating bonus issues are, and so they find a serviceable solution.
Some good casinos do still employ these tactics, but in our experience, we find that they often give you what you want when you speak with customer support.
We had a similar issue when reviewing a casino a few months ago. We won't name names, as the casino didn't have what it takes to make it onto our list, but it did have excellent customer support. After realizing a bonus hadn't activated and understanding the terms had essentially taken it away from us, we contacted Live Chat, made our displeasure known, and not only did they give us the bonus, but they provided us with a little extra as well.
Contrary to what you might think, most online casinos are dedicated to meeting the needs of their players and will do whatever it takes to keep them satisfied. Good reviews can make a company; bad reviews can break it, and online casinos understand this as well as anyone else.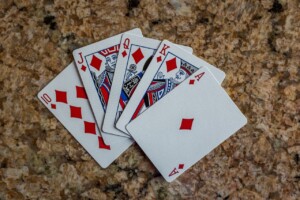 Are Welcome Bonuses the Best Bonus?
Welcome Bonuses are the bonuses that attract the most attention, and the reason that most players join a casino in the first place. But as impressive as they are, you shouldn't dismiss other bonuses.
In fact, Loyalty Bonuses are often more generous and more effective. With a Welcome Bonus, you're incentivized to join, make a big deposit, and test the waters a little. When it's over, you don't really have a reason to stick around.
With a Loyalty Bonus, you can earn points every time you play, whether you're taking your first spin on a slot machine or playing your 1,000th game of blackjack. These bonuses vary considerably, but they are typically aimed at players of all levels, with high-rollers benefiting from them the most.
Of course, the best casinos are the ones that combine both of these options, giving you a Welcome Bonus when you join and a Loyalty Bonus when that welcome offer has expired. That's why we value online casinos like King Billy so highly.