SoftGamings has been leading the way in Bitcoin iGaming since 2007. It provides a complete solution for casinos seeking to announce their presence on the world of online casino gambling and has been used by some of the biggest and best sites of the last half-decade.
Just like other major white label providers, including the experienced and varied EveryMatrix, SoftGamings offers several different products and caters to casino operators all over the world. In this guide, we'll look at all of those products and services and see what SoftGamings can offer casino operators and what this means for players.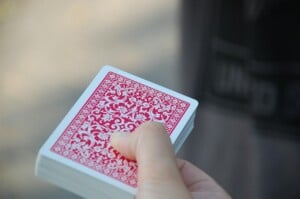 What is SoftGamings?
SoftGamings is a white label software provider, also known as a turnkey casino solution. As with other major B2B brands, it helps to power customer-facing businesses and could be responsible for many of your favourite online casinos without you even realising it.
SoftGamings helps casinos by providing them with casino games integration, cryptocurrency payment options, hosting solutions, live casino games, sports betting markets, bonuses, and much more. It's everything that a casino needs; everything that a player could ask for, and it's all provided under one virtual roof. That's what makes SoftGamings so appealing to casinos seeking to make their mark.
The company was founded back in 2007, at which point is functioned as a small-time reseller. Within a decade, it had grown into one of the biggest names in the iGaming industry and over the last few years, it has helped to advance this industry further and has played an integral role in the mobile revolution and the cryptocurrency rush.
SoftGamings Services
Online casinos can use SoftGamings for several different reasons. It all depends on what they want to get out of the service, how much assistance they need, and how much they are willing to provide their customers. As things stand, SoftGamings offers multiple different product bundles and these are offered through four main service options, all of which have been listed below.
White Label Online Casino Software
The SoftGamings white label solution promises to get casino clients up and running in a minimal amount of time. In simple terms, SoftGamings creates all aspects of the online casino, does all of the work, and then lets the casino operator add its name and its branding. Once the creation process has been finalised, the casino gets a full-featured website and SoftGamings collects its fee.
It's a win-win, and it's a relationship that has fuelled the iGaming sector since the beginning.
Some of the features provided via the SoftGamings white label solution include:
More than 3,000 games from some of the world's best casino developers.
An endless list of language options.
A 100% safe and secure payment platform.
Support for mobile, desktop, and a host of web browsers.
A completely user-friendly interface, providing easy navigation.
Support for a whole host of currencies.
An integrated affiliate system.
Complete casino licensing.
Marketing solutions.
Complete bonus integration.
If you have ever wondered why a lot of casinos have many of the same games, bonuses, currencies, languages, and even licenses, it's because many casino operators use the same white label solutions. That's not a bad thing, however, and these casinos can still be customised to suit the client's needs.
For instance, many casinos offer between 500 and 1,500 games on average, so casinos can cherry-pick their selection from the 3,000+ games available here. What's more, the huge list of currencies and languages mean casinos can pick the ones that are most relevant to the regions they will be targeting.
SoftGamings promises to get casinos set up within 6 weeks, which is very quick when you consider all of the effort that goes into this process.
Some of the payment options integrated into this package include Skrill, Neteller, WebMoney, Visa, and MasterCard. As for the developers, there is a huge list and it includes Evolution Gaming, BetSoft, NetEnt, Playson, 1×2, Microgaming, Quickspin, Pragmatic Play, Play'n GO, and Yggdrasil Gaming, as well as numerous smaller developers like BetRadar, BetConstruct, Asia Live Tech, and Kiron Interactive.
It's an eclectic mix and one that ensures casinos can post everything from top 3D slots and progressive jackpot slots, to quality table games, Live Casino games, video poker titles, and more.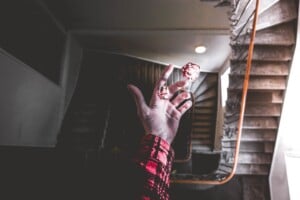 Bitcoin Casino Software Package
Bitcoin casinos are the future. We know that better than anyone. We have reviewed some of the biggest and best Bitcoin casinos out there right now, highlighting everything from the best Bitcoin welcome bonuses to the best games and more. As with all other casino software, Bitcoin casinos are produced by white label specialists, and SoftGamings is one of the biggest and best.
It offers many of the same features as the standard white label solutions outlined above, with more of an emphasis on Bitcoins and other cryptocurrencies. The solutions available to players include:
Over 3,000 Bitcoin-compatible Casino Games: Includes creators like NetEnt, BetGames, Microgaming, Betsoft, and Booming Games, to name just a few.
Currency Support: Along with Bitcoin and Bitcoin Cash, the SoftGamings Bitcoin software offers support for currencies like Ethereum, Dogecoin, Litecoin, and Ripple.
Payments: All payments are processed securely through the SoftGamings payment system. Casinos have an instant platform for accepting and processing cryptocurrencies.
Support: The Bitcoin platform provided by SoftGamings is fully integrated with an advanced CMS and it supports marketing solutions and Live Chat integration.
Loyalty and Bonuses: You can't have a modern online casino without a Welcome Bonus or two and these days, Loyalty Bonuses are just as important. Both of these bonuses are supported on the SoftGamings white label Bitcoin software, making life easier for casinos and players alike.
Self-Service Online Casino Package
This is the option that allows for the most customisation, but also requires more of a technical effort on behalf of the casino operator. On the one hand, it allows the casino to add its own spin and create something that is completely unique. On the other hand, a lot more work is needed to reach that point and this could prove costly and time-consuming for the operators.
The casino deals with the design, front-end coding, and is required to provide a team of IT experts. SoftGamings provides scripts, tech documents, advice, and the platform on which the casino will run.
Along with slot machines, table games, live casino games, bonuses, and payment methods, SoftGamings has a sports betting package and this spans over 70,000 betting events across more than 30 markets. It's a package that can be purchased on its own or added to an online casino. The easy integration of this package, as offered by SoftGamings and countless other white label providers, is why so many online gambling sites have both casinos and sports betting sections.
SoftGamings also offers hosting services and even SEO if needed. However, these are provided at an additional cost and may be sold at a premium.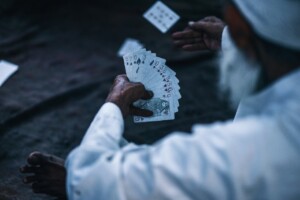 Turnkey Casino Solution
The SoftGamings Turnkey Solution is the most expensive package option and it is also the most complete. Everything that we discussed above, along with complete design services, technical support, and other basic services, are provided. That's where the additional costs come from, but for casinos that don't have their own in-house design and support teams, all of this is essential.
It's basically a way for aspiring online casinos to say, "this is what we want…", after which they let the money do the talking. The logos, theme, software, and support are all provided by the dedicated and experienced SoftGamings team, and the operator is given the fully prepared casino when they need it.
These turnkey casinos are still customisable, so operators can still add their own spin, but they don't have to go through all of those additional steps. Of course, because SoftGamings has a greater input, this is not something that can be finalised in just a few weeks and the casino is asked to wait a little longer.
In our experience, most online casinos have their own in-house teams or work closely with creative agencies, and so they prefer to have more of an input. They work with teams of designers, writers, and SEO specialists and they have a structured way of dealing with every aspect of the website launch, from the SEO articles and basic content to logos, Facebook advertising, and more.
How Much Does This Cost?
So, how much does all of this cost? How much money do you need to launch your very own online casino platform and become part of this large and ever-growing industry? Well, as noted above, it all depends on what you need, but we have done some digging, and the answer might surprise you.
The price of the most basic white label solution begins at €10,000, and you will also need to pay around €7,500 a year, while handing over a share of your gross revenue.
Does this mean that you can start your own online casino with just €10,000 and the promise of an annual fee and revenue? Not quite. Contrary to what you might think, an online casino is not a license to print money and there are many other costs to consider.
You need to think about design services, copywriting, marketing, and more. There's also no guarantee of profit, as a casinos' revenue can change significantly from day to day and season to season. Affiliates help with this, as they do all of the marketing for you and as you only pay them a share of your revenue, you'll always come out the other end in profit.
But you can't expect affiliates to promote you just because you exist. New online casinos are being launched all of the time, so you need to market your product, get it out there, and give those affiliates a reason to promote you.
Attracting new players in such a competitive industry can be difficult. You'll be going up against some of the richest companies in the world. These casinos invest huge sums in SEO to ensure they rank highly in Google, and because there are so many of them doing this, you'll be lucky if you make it onto the first 100 results. They also invest big in Google Ads, Facebook Ads, and sponsored posts, and when you consider that huge affiliate websites are doing the same, the competition is high and the prices are through the roof.
Many sites charge €1,000 for a sponsored post and increase this to over €5,000 as soon as they hear the words "sports book" or "casino".
So, while the initial price of SoftGamings can seem affordable, there are a lot of variables to consider and unless you have a 7-figure sum behind you, it's probably not the industry for you.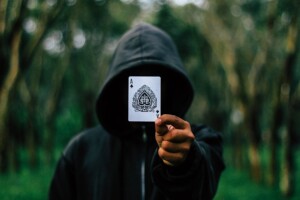 SoftGamings: What You Need to Know as a Player
If you're a player who has never given much thought to how casinos work, all of this might surprise you. The good news is that none of these really affects you and, if anything, it provides a safer and securer gambling environment.
As an example, let's say that you take a chance with a brand-new casino owned and run by an operator that has never created anything else. It can feel like a big risk to take, as you're trusting that the casino has done everything right in launching its platform and has not created any security flaws or backdoors. You're also trusting that it's using the right licenses and working with the best developers.
Thanks to SoftGamings, you don't need to worry about any of that. It does all of the hard work, provides a secure platform, ensures the casinos have the best games, and more. The casino is effectively just taking an established, trusted, and secure platform, sticking its name on it, and collecting a share of the spoils. It's like direct marketing through a company like Avon.
Your crazy Aunt Jean might be the one who markets and sells the products in your area, but she's not making that perfume in her bathroom, she's buying it from a major company and relying on their security methods and manufacturing procedures.