InBetGames is one of the biggest white label providers for the cryptocurrency gambling sector. It offers a wealth of products and if you have spent any length of time in this industry, there is a good chance you have played this company's games and experienced its services. This is true even if you're not very active on online casinos, as InBetGames's products have also been used in many betting shops, betting halls, and even bookstores.
In this guide, we'll take a look at how InBetGames works, how much it costs, and what kind of products and services it offers.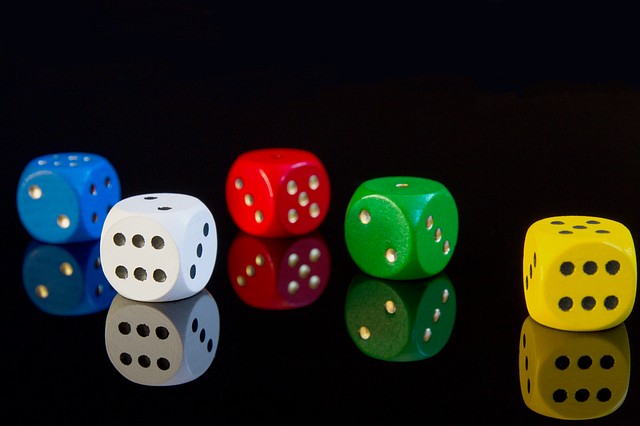 How Does InBetGames Work?
We have discussed white label iGaming solutions extensively here at Coinbuzz. We've noted how these are the companies that facilitate the creation of countless online casinos. Without a white label provider, a casino needs to create its own safe and secure platform. It needs to acquire licenses from authorities like those in Curacao and Malta, and it needs to sign contracts with many different iGaming developers, payment solutions, and more.
It's a tiring and expensive process and if casinos relied on this process, very few of them would make the commitment and your options as a player would be very limited as a result.
With assistance from a white label provider, the casino just needs to choose a name, create some basic content, pay for a logo, and focus on customer acquisition. It does all of the hard work and leaves the creative and marketing work to the casino.
Many white label providers, including SoftGamings and SoftSwiss, work with iGaming developers to provide a massive selection of over 10,000 games. They charge a setup fee and a licensing fee, and they also take a share of the casino's revenue.
InBetGames works a little differently. Firstly, it doesn't have a vast number of iGaming developers and real money games, and it doesn't charge a setup fee or management fee. It may not be the complete software solution that casinos are looking for, but it will certainly tick a lot of boxes for both online and offline gambling companies.
Unlike some of the other iGaming white label solutions we have covered, InBetGames does not exclusively target online casinos and sports books. It offers retail and lottery solutions, providing a complete package in both instances. We have covered its many services and their features below:
InBetGames iGaming Solutions
InBetGames claims to have one of the most complete and versatile iGaming portfolios on the market, and these span multiple products and specialties.
The cost of these services can vary considerably, but InBetGames prides itself on being cheaper and more scalable than other white label casino solutions. Many of its services are available without an initial setup and management fee, with the company simply taking a share of the revenue generated through these games.
The solutions currently offered through InBetGames include:
White Label and Turn-Key Solutions
A complete solution that ticks a lot of boxes and gives many online casinos the tools and features they need to flourish in this competitive industry. They promise to help you setup a casino in just a few hours, with over 1,000 games, competitive pricing models, and a range of language and currency options.
As the name suggests, a turn-key casino solution is a readymade site that you're given the keys to. It's like building a house from scratch and living in it. Only someone else is doing all of the work for you—designing the blueprints, building the house, and furnishing it as you request. You're given a set of keys after all of the hard work has been finalised, and you just need to walk in, make a few adjustments, and put up the "there's no place like home" sign.
Of course, you pay a premium for those services but that's the cost of convenience and if you want a cheaper option, you can discuss changes and alternative options with InBetGames. For instance, if you already have your own tech and design team, you may be able to reduce costs by doing some of the design work yourself. In the house building analogy, it's like paying a company to do everything for you, but saving money by supplying the materials or helping with the brick work.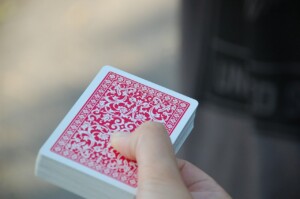 Online Crypto Casino and Sports Book
The InBetGames software can be tailored to meet the needs of cryptocurrency users. It includes a sports book that spans over 50 sports and more than 30,000 events, as well as 160 casino games. It's not as substantial as SoftSwiss, which has been used on many of the biggest Bitcoin casinos, but it certainly has a lot to offer sites that want to dip their toes into the crypto market.
This is one of the packages that has seen this software company's reputation rise significantly over the last few years, as the crypto gambling industry has exploded in popularity and everyone is trying to clamber onto the bandwagon.
Sports Betting
The InBetGames sports betting software spans 62 different sports and over 60,000 pre-game betting markets. 45 live betting markets are also available, and these tend to focus on the biggest and most popular events. It means that an online casino can easily add a varied sports book to its site, while a sports betting site can attach a casino.
These two products go hand-in-hand and most white label providers offer them. 2020 created somewhat of a divide between the two, as it saw online casino games become more popular while sports books hit a brick wall following the postponement of major events. However, sports betting is still a popular market and the relative low risk means it's more common than not to see sports books and casinos co-existing.
API
This software solution is tailored toward casinos who want to utilise the InBetGames roster of games without purchasing one of their white label solutions. It has over 100 quality titles to offer and these have proven very popular with casinos and players alike.
API allows for fast and easy integration, giving casinos and other gambling companies a quick way to add some quality games.
Retail Gambling Solutions
With more than 120 in-house games and a host of features, InBetGames has a variety of solutions targeted at brick-and-mortar gaming destinations. These include:
Betting Shops: Until recently, betting shops in the United Kingdom generated a sizeable proportion of their revenue from fixed-online betting terminals. These interactive machines let players enjoy games like Roulette, while staking large sums. However, as they increased the rates of problem gambling, these machines were cut back and given strict limits. Other options still exist, however, and InBetGames can provide many of these.
Gambling Hall: Covers destinations such as bingo halls and arcades. These locations can be provided with a host of real money gaming solutions, including racing simulations, sporting simulations, and slot machines.
Bookshops: Clearly not a gambling destination, but one that can benefit from gaming solutions and interactivity options. In a world dominated by Amazon and eBooks, it has becoming increasingly necessary for bookshops to embrace alternative revenues streams and ways to attract players. For many stores willing to take the leap, InBetGames could have the perfect solution.

Video Lottery Terminals
Interactive lottery machines are massive in Canada and have a growing fanbase in many other countries. These games have the same massive jackpots and simple gameplay offered by lotteries, but players don't need to wait hours or days for the outcome and can get an instant result.
The lottery games provided by InBetGames include scratch cards and instant draw games. Gamification and analytical features are also provided, allowing owners to keep track of how many people are playing the games, how much money they are wagering, and more.
What Sort of Games Does InBetGames Offer?
InBetGames prides itself on offering original games, promising "no skins". A skin is basically a redesigned game that borrows much of the same features and mechanics from the original. As an example, a developer might create a slot about the Wild West, using symbols such as guns and outlaws, along with a Free Spins features, Roaming Wilds, and more.
The same developer can then duplicate the game, swap the outlaws for images of Egyptian deities and the guns for bronze weapons, and they have another game, this time with an Ancient Egyptian theme. It's a common trend in the online gambling sector and it's incredibly effective, because aesthetics are usually the thing that players focus on the most and by changing them, developers can make the game seem original.
Of course, it lacks true originality and means that many games play the same way. By avoiding these skins, InBetGames is able to offer a genuinely original selection of titles. These games and features include:
Top Slots: Real money slot machines are the biggest earners in the online casino industry. These are the games that most players prefer and this, combined with the sheer number of spins that the average player takes, means they earn more than any other game or feature. That's why so many casinos put slots before anything else and pride themselves on having the biggest, best, or most original selection.
Table Games: Including variants of Blackjack, Roulette, and many other popular card and wheel-based games. Although slots dominate the online gambling industry, there are still a large number of players who prefer table games and this is especially true where high rollers are concerned.
Live Dealers: Live Casino games are huge right now and InBetGames has jumped on the bandwagon by offering a vast and varied range of Live Dealer titles. You get to play in a real casino setting, only you don't have to leave the comfort of your home.
Virtual Racing: Place your bets and watch a simulated race unfold before your eyes. Virtual Racing has improved significantly over the years and modern simulations look just as good as a next-gen console game. You can immerse yourself in the action and bet on every possible outcome. Virtual racing games have proven to be a huge hit in both online and offline casinos, and they include everything from horse racing and greyhound racing to motocross and more.
Football Betting: If virtual racing isn't your thing, try your hand at virtual football instead. These games work in much the same way, as they are simulated and run at staggered times throughout the day. You can bet on Match Results, Over/Under, Correct Score, and more. You can even watch the entirety of a football season or World Cup after placing outright bets. These simulations are often so advanced and entertaining that you'll find yourself glued to the screen even when you don't have a bet!
General Features Offered by InBetGames
If you're wondering why you should choose InBetGames over other providers, or you're just curious as to what this provider has in addition to its games and software, take a look at the following features:
Available in 42 countries around the world, including some huge online and offline gambling markets.
Offers a selection of innovative solutions to boost player numbers and profits.
Quality analytics helps casino operators to keep track of all their players, profits, and games.
InBetGames is trusted by many state lotteries and regulators, making it easier for operators to establish themselves.
With more than 15 years of experience, InBetGames is perfectly placed to provide a host of tried and tested gaming solutions in this rapidly expanding marketplace.
Numerous organisations have recognised the efforts of the InBetGames team. It has won several major awards over the years and these have highlighted everything from individual games to software solutions and support.
Where is InBetGames Licensed?
As a white label provider, the onus is on InBetGames to acquire licenses and ensure that all games are fully regulated. Many players seem to believe that this job falls on the individual casinos, but that's not the case, and if the games are not regulated in a specific region, they can't be played there, even if the casino is.
InBetGames has licenses from the authorities of Curacao, Russia, Kazakhstan, Czech Republic, and Lithuania. All Random Number Generators are certified by iTech Labs and are regulated in the United Kingdom and Malta. This allows InBetGames games to be offered in many countries around the world, not just those in which it is licensed and certified.