SoftSwiss is a leading software company offering iGaming solutions for casinos, sports books, and other online gambling destinations. It powers some of the best casinos in the world, including many of those accepting Bitcoins and other cryptocurrencies, and it works with a host of major developers.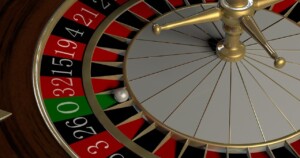 What is SoftSwiss?
In 2008, SoftSwiss launched with the intent of developing online auction software. In 2012, it switched to online casino development and entered a very saturated industry. To compete with the biggest names in the business, SoftSwiss carved out its own niche, turning to the rapidly developing cryptocurrency gambling sector.
It sensed that Bitcoin gambling was the future and it bet on a winning horse, as the industry exploded over the next few years. Of course, a lot of that rising popularity was down to the efforts of SoftSwiss and to the creation of casino software that was just as secure, fair, and varied as the fiat currency options of the time.
Although SoftSwiss is competing with some of the biggest and most established creators in the online gambling sector, it has worked its way to the top and has been instrumental in the growth of this industry. If not for the SoftSwiss software solutions, we'd have decidedly fewer sites to review and our top list would be much poorer as a result.
SoftSwiss Products
SoftSwiss offers a series of gambling solutions for its casino customers. As we have noted many times before, all of the games, licenses, payment solutions, and other features found on online casinos, are provided by third-party companies. These turn-key solutions allow casinos to cherry-pick their products and build a casino.
It's like building, fitting, and decorating a house. You can work with a single company that will do everything from the blueprints to the building and the design, or you can task them with designing and constructing the house, before working with your own team to adding the finishing touches.
The products offered by SoftSwiss include:
White Label Solution
A complete casino solution designed to provide a safe, secure, and fair gaming experience. SoftSwiss provides all of the following through its white label offering:
Games: By working with top developers like Evolution Gaming, Pragmatic Play, Microgaming, Betsoft, and Play'n GO, SoftSwiss offers a vast collection of more than 10,000 real money games. Casinos can cherry-pick the titles they want and these span a number of platforms, gaming mechanics, features, and bonus rounds.
License: An iGaming license is provided by the authorities of Malta or Curacao, two of the biggest and most popular regulators in the industry right now. In fact, the vast majority of Bitcoin online casinos are licensed in Curacao.
Merchant Accounts: SoftSwiss makes it easier for casinos to establish complete payment systems and to keep their finances ticking over. It's a one-account solution and means they don't need to setup individual accounts with a host of different payment solutions.
Speed: SoftSwiss is pretty adept at this online casino business and can launch a complete site faster than most. It provides casinos with the speed and efficiency they need, offering a fast time-to-market.
Management: The white label operator (SoftSwiss) takes control over many key aspects of daily casino management, including tech support, website design, infrastructure, and legality. The actual admin, along with the marketing and player acquisition, is managed by the casino operator.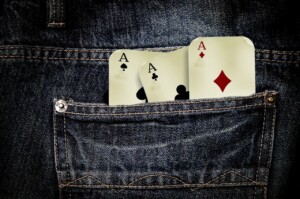 Turnkey Solution
The turnkey solution is more of a complete package, minimising the casino's input and giving them the tools they need to launch and manage a complete online casino or sports book. In addition to launching the full suite of SoftSwiss products, this solution provides the following:
A choice of more than 10,000 games from over 70 developers.
Integrated support services.
Consultation services as needed.
Help with casino licenses.
Complete integration for all major payment methods.
Custom website design.
Tech support.
Hosting services.
Regular software and security updates.
This option makes life easier for the online casino operator. It means they don't have to worry about designing the website, which means they don't need a large in-house design team. Of course, this premium service comes at a cost. If you do the sums, it will likely be much cheaper to hire a team of freelancers and have them do the work for you.
However, you're paying for experience and convenience. If you were to hire your own team, you would need to find them, recruit them, pay them, give them instructions, and then deal with the fallout when they don't provide the designs that you're looking for. With the SoftSwiss turnkey approach, you can take a backseat, let them do all of the work, and tell them if it's not quite what you're looking for.
Bitcoin Casino Solution
A white label software service aimed at cryptocurrency casinos. This is where SoftSwiss has earned its reputation and where it excels above all other providers. It is basically a streamlined and slightly tweaked version of its other services, and it offers all of the following:
Over 3,000 games provided by more than 20 developers.
Secure payment system tailored toward Bitcoin users.
Anti-fraud systems.
Support for many other cryptocurrencies, including Litecoin, Dogecoin, Ethereum, and more.
A completely custom website made to the customer's specifications.
Software updates as needed.
Website hosting and tech support.
The Bitcoin casino solution provided by SoftSwiss has been used by many of the industry's best-known and highest-rated casinos. We have listed a few of these further below.
Sports Betting
Have you ever wondered why many online casino sportsbooks seem to use the same platform? It's something that you don't always spot with online casinos but something that is a little more evident with sports books, and it's because these sites often use the same white label solutions.
SoftSwiss is one of those providers. Where sports books are concerned, it's not the biggest, but it can still be found on a huge number of sites and its reputation and reach is growing every year.
The SoftSwiss sports betting software provides casinos with the following options:
Advanced statistics, including player betting history and event form.
All web-based, which means players don't need to go through downloadable apps.
An advanced content management system (CMS).
Support for many different languages and currencies.
Many different sports, events, and betting markets.
Features to assist with risk management.
Support for many eSport events.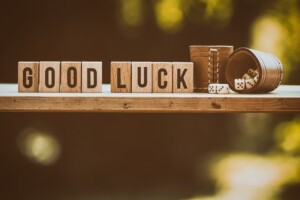 Affiliate Program
Affiliates are an essential part of the online gambling industry. This is where many sites get the bulk of their players, and the industry also helps to support thousands of web masters all over the world. In fact, while affiliates are often dismissed as small-time site owners making a few Euros on the side, they can actually earn more than the casinos they promote.
By working with numerous different operators and promoting hundreds of brands, affiliates regularly generate 7-figure salaries and their efforts are even recognised during annual award shows. It's imperative, therefore, for an online casino to embrace the affiliate industry and SoftSwiss makes this easy.
It offers a sliding scale of commission, provides built-in payment processing, and uses a simple and straightforward interface.
SoftSwiss Services
In addition to the aforementioned products, SoftSwiss provides a host of services for sites who just need a finishing touch or are looking to expand operations. These services include:
Gaming Licenses: While most SoftSwiss casinos are licensed by the authorities of Malta or Curacao, SoftSwiss can help with numerous other licenses, including those in Estonia, Sweden, Belgium, Greece, Serbia, Ghana, the Philippines, and more.
Customer Support: It's important for all modern online casinos to offer dedicated customer support, including Live Chat, email, and a complaints procedure. This is something that SoftSwiss can help with, offering dedicated 24/7 support as needed.
Safety and Fairness: Casino regulators demand strict licensing and require casinos to guard against fraud, money laundering, underage gambling, and problem gambling. It's hard to stay on top of all of these things, especially when you consider that the laws differ from region to region and are constantly changing. But this is something that SoftSwiss can assist with.
Player Retention: Many only casinos are devoted to attracting new players, often at the expensive of maintaining player loyalty. Player retention is the art of keeping loyal members loyal, and it's something that SoftSwiss can assist with.
SoftSwiss Casinos
At the time of writing, SoftSwiss claims to have launched 42 casinos in the last three years. This may not sound like a huge number in an industry where new casinos are launched every day, but it's clearly going for a "quality over quantity" approach. Some of the casinos that have utilised these services include:
BitStarz: Not only was this one of the very first casinos that we reviewed, it's also the best. BitStarz set the bar very high and has led the way in the cryptocurrency gambling sector. First launched in the Spring of 2014, this casino was given a rare 5-star rating from our expert reviewers. The thing that set it apart from other cryptocurrency casinos is its complete devotion to Bitcoins. They are not an afterthought—everything about this site proves that they put Bitcoins and Bitcoin players first.
Oshi Casino: We have reviewed dozens of Bitcoin casinos owned by many different brands and using multiple different software solutions. But despite all of that, it's SoftSwiss that dominates our list. In fact, Oshi Casino has held the second-place spot on our casino top list since the beginning, beaten only by BitStarz. It's worth nothing that our reviewers didn't know of the connection between these two sites and were reviewing based on merit only. That's a pretty big boon for SoftSwiss.
BetChain: BetChain is another SoftSwiss online casino that we reviewed highly. It didn't make our top ten, but it wasn't very far off. Launched in 2013, this casino earned a total of 4.5 stars from our reviewers and if not for some relatively small withdrawal limits, it would have been up there with Oshi and BitStarz.
This is just a small selection of the many online casinos that use SoftSwiss. It's also worth noting that several other software providers are involved with the casinos in our top list, including EveryMatrix.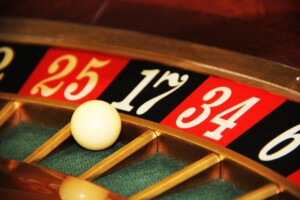 Why Should You Use SoftSwiss?
We're not here to promote SoftSwiss over any other providers. If you need to launch an online casino or sports book, you will almost certainly require a white label provider, as the alternative is incredibly time consuming and costly. However, that doesn't mean SoftSwiss is best for your needs. If you click on the "Software" tab at the top of the Coinbuzz website, you'll see a dropdown menu showcasing the other major providers of cryptocurrency software solutions.
We recommended looking through these menu options to check their features and see which solution works best for you. Where SoftSwiss is concerned, it offers many of the same dedicated support, licensing, gaming, and payment solutions, and the only real way that it differs is that it is a little more dedicated in the cryptocurrency department.
One of the best ways to find the perfect solution for your company is to browse through our list of the best BTC casinos, find the ones that you like the most, and see which solutions they used. You might discover that they all used the same software, in which case your job will become a lot easier.
Using SoftSwiss
As you can see, SoftSwiss provides a complete solution for all online gambling sites, covering those operating worldwide and with a host of different currencies. Its services and products are never-ending and have been utilised to create some of the most exciting gambling destinations in the world.
If you are a keen online casino gambler, you will have likely used the SoftSwiss platform yourself. If you're an aspiring online casino operator keen to earn your share of the spoils, get in touch with SoftSwiss today and purchase one of their packages.
The prices vary depending on what you need and the extent of the services required. Generally, however, you will pay an upfront fee and a licensing fee, and the more work they do, the higher these costs will be.