2020 has been a strange year in so many ways but despite all of that craziness, despite all of the shortages, the limitations, and the restrictions, 2020 has actually been a big year for games.
Countless new slots hit the market this year, catering for the increased demand as the industry welcomed a glut of new players from many new gambling regions around the world. We've seen the likes of Microgaming, Wazdan, NetEnt, Playtech, and other big providers work tirelessly to flood the iGaming market with new table games, real money slot machines, and Live Casino creations.
In this guide to Bitcoin casino games, we'll look at all of these top titles and more, before discussing the elements that go into creating an award-winning casino game and the things that players look for in such a title.
Who Are the Most Prolific Developers?
Microgaming is probably the most prolific development studio in the iGaming sector, releasing a glut of new titles every single season. Just look at a list of the latest titles and you'll likely see Microgaming's name mentioned more than any other.
It's to be expected, considering its size and its business models. Contrary to what you might believe or expect, many of these games are not created by Microgaming but are actually developed by partner studios. Upon completion, they are given the Microgaming name.
This means that Microgaming works a lot like gaming studios like Ubisoft and EA. It's a business model that works really well for game creation.
Wazdan is also surprisingly prolific, despite not being as big or as powerful as Microgaming. Wazdan has devoted itself to releasing at least one title every month and while this may not sound like much, it's more than the average and has helped the brand to build a roster of well over 100 titles.
Last but not least, NetEnt has really upped its game in recent years and released a wealth of titles this year. There was a time when NetEnt was considered to be a relatively small studio, one that simply couldn't compete with the likes of Playtech and Microgaming. These days players are so used to seeing the NetEnt brand that many see it as an industry leader.
Which Developers are the Most Innovative?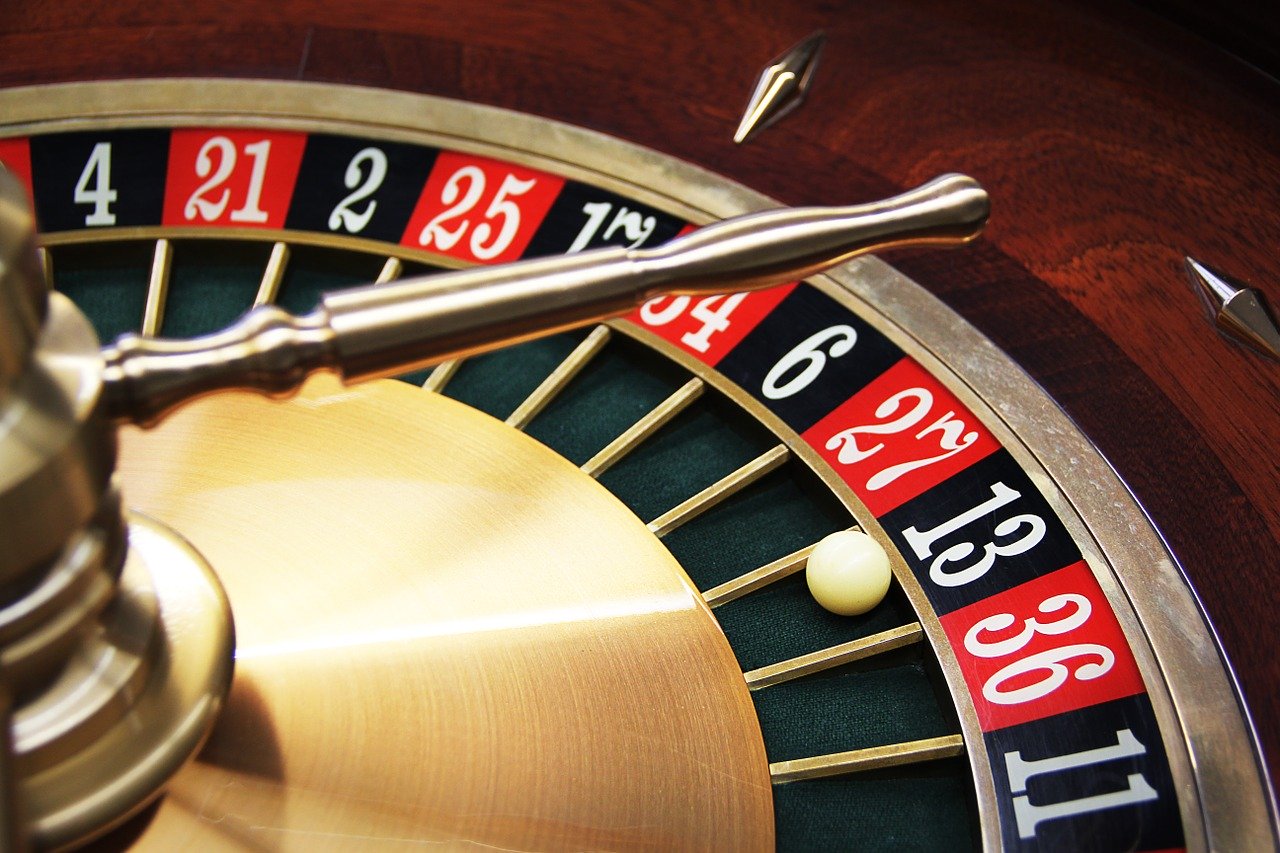 As prolific as Microgaming is, the term "innovative" doesn't really apply anymore. Sure, Microgaming launched some of the very first real money slots and without this gaming powerhouse we likely wouldn't have progressive jackpot slots or features like Cascading Reels, also known as Rolling Reels.
The problem is, innovation stopped being Microgaming's main focus several years ago and it has since played it very safe, focusing on simple, enjoyable, mobile-friendly casino games that don't necessarily break the mould but still give players what they want.
Playtech, the other major iGaming creator, has also fallen into this trap, although in Playtech's case, it adopted some out-of-the-box thinking in 2019 with the launch of the Kingdoms Rise series, one that continued well into 2020 and has since seen numerous iterations.
So, if the two biggest names in the industry are not the biggest innovators, who is?
In our opinion, there are three creators that innovate more than any others. You might agree with some of these yourself. At the very least you can acknowledge just how much these creators have done for the industry:
Betsoft
Betsoft has always tried to be revolutionary, using its SLOTS3 platform to create games that look better and play better than anything else on the market. You can argue against the speed and simplicity of these games and you can also complain about payouts, which aren't always as generous as with other developers, but you definitely can't argue with the sheer beauty and playability.
Max Quest: Wrath of Ra is the best example of this. It didn't feature any traditional reels or paylines and instead put players in complete control, tasking them with shooting mummies and zombies in a game that doesn't look anything like a traditional slot.
This game was released at the end of 2018 and we hoped it would inspire many other developers to follow in its footsteps. After all, it won countless awards and became a smash hit. But we've yet to see its competitors follow suit.
NetEnt
NetEnt is another brand known for combining great graphics with unique features. The twin reels featured on Twin Spin and the Avalanche feature on Gonzo's Quest are great examples of this. With Starburst, NetEnt has also proven that a game with very simple graphics and no major bonus features can still stand out from the crowd.
One of our personal favourite creations is Finn and the Swirly Spin. It's been out for a few years at this point but it still holds up against newer titles. Finn and the Golden Tavern, its sequel, was released toward the end of 2019, and took the series in new directions.
Yggdrasil
Yggdrasil earned its big break with the Vikings Go Berzerk series and with historical themed games in general. It then created the YGS Masters development studio and has been investing lots of time and money into creating quality games ever since.
These games are not released with the same intensity or fanfare as Betsoft and NetEnt, but they are definitely worth playing.
Live Casino Games This Year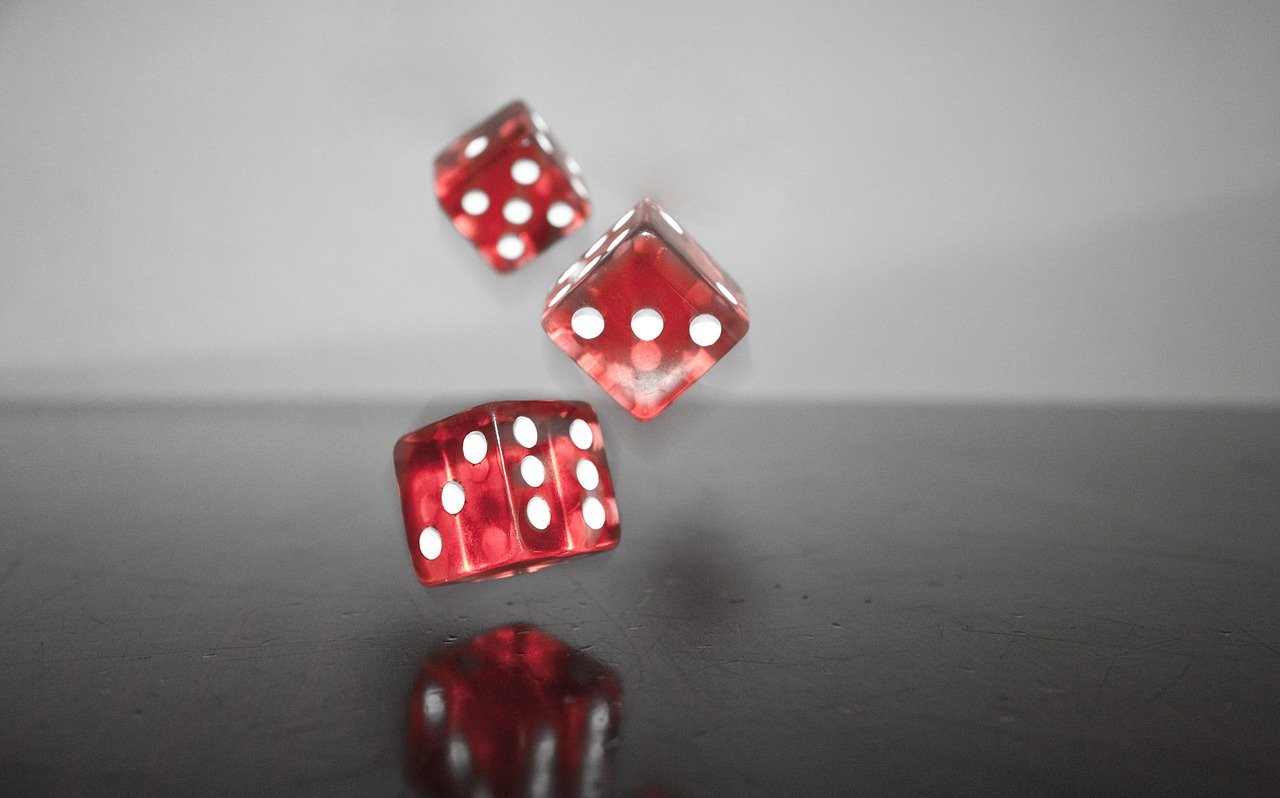 The Live Casino industry has continued on its rapid ascent to the top, becoming an unstoppable force in the iGaming industry. For a long time, it was an industry dominated by Evolution Gaming. Today, many other developers have gotten in on the act, while Evolution Gaming has cemented its position as the sector's biggest brand by launching a glut of new games.
In recent years, Evolution Gaming has launched the Lightning series, which merges popular table games with interactive slot elements, and has also embraced gameshows and board game themes, with games like Monopoly Live, Deal or No Deal Live, and Football Studio.
Are Bitcoin Casino Games Scams?
The vast majority of the online casino games you can play are legitimate and fair. There are a few exceptions to the rule, but the idea that all (or the majority of) online casino games are a scam is a complete fallacy.
When this question is posed, it's important to ask yourself why a casino would "rig" a game in the first place. The answer is obvious: Profit. But that doesn't tell the whole story.
After all, casino games are already weighted in favour of the house and they know that no matter how many players play, they will always turn a sizeable profit at the end of the day. You might win big, but your play will be offset by the many other players who follow you with substantial losses.
Casino games are weighted like this to ensure a consistent profit. After all, the players are the ones gambling, not the casinos, and every move they take is carefully calculated and plotted to ensure maximum profit.
With all of these things considered, why would an online casino risk losing its license and facing complete financial disaster for the sake of a few extra pounds?
Scam casinos are spotted quickly. When players don't win, they get angry and frustrated. They may choose to never play on that casino again. They will leave bad reviews and they won't recommend it to their friends. That means the casino gets less custom, and once those reviews spread and people start questioning its legitimacy, it'll get even less custom.
It's insane to suggest that any casino focusing on long-term growth would take such a major risk. Imagine if we were to tell you that you could earn $500 in passive income every single day. You don't need to do anything to get it and that money will continue to flow into your bank without interruption or limit. Would you then go to great lengths to steal an extra $50 or $100, knowing that doing so would put the entire balance in jeopardy and potentially lead to jail time?
Of course not.
Not only are online casino games legitimate, but it would be insane for an online casino operator to even try and scam players in this day and age.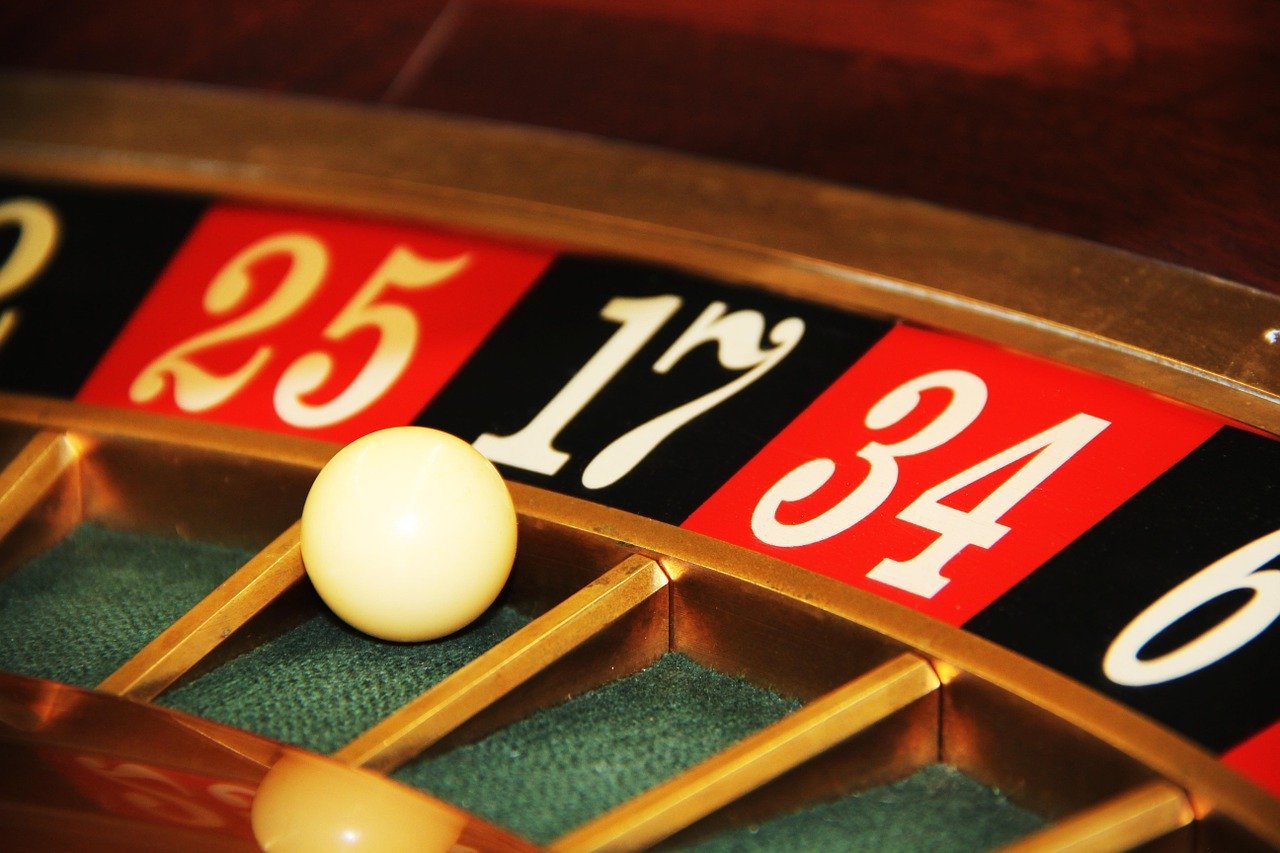 Tips for Playing Bitcoin Casino Games
To make sure you get the best value out of an online casino gaming experience, take a look at the following tips and strategies.
1. Create a Bankroll and Set Limits
A bankroll is essential for keeping your online gambling activities in check. In simple terms, a bankroll is the money that you set aside for gambling purposes. It is a fixed sum and is often funded according to a strict schedule. The idea is that you only increase your bankroll when you win or when this schedule allows, and you always make sure you play in a way that allows for maximum enjoyment.
For example, let's imagine that you earn $10,000 a month (lucky you!) and you typically gamble 2 days a week for 2 hours at a time. Your first step is to make sure all of your bills and debts are paid, and that you have set aside money for your savings and other bare essentials.
After all of this, you may have just $2,000 left over at the end of the month, of which around $500 can be used for your bankroll. This is only 5% of your earnings, and to some people this is very little, but those people likely gamble more than 4 hours a week and can therefore consider increasing it.
To make sure this $500 lasts the full month, you should consider a stake of between $0.50 and $5, with the small stakes reserved for slots and the high stakes for card games.
At the end of the month, assuming you've had a very bad month, your balance will be dwindling and you can top it up again. If not, it means you have had a good month and can skip your deposit for another month.
Use deposit limits to make sure you adhere to these rules and are not tempted to deposit more than your bankroll allows and more than you can afford.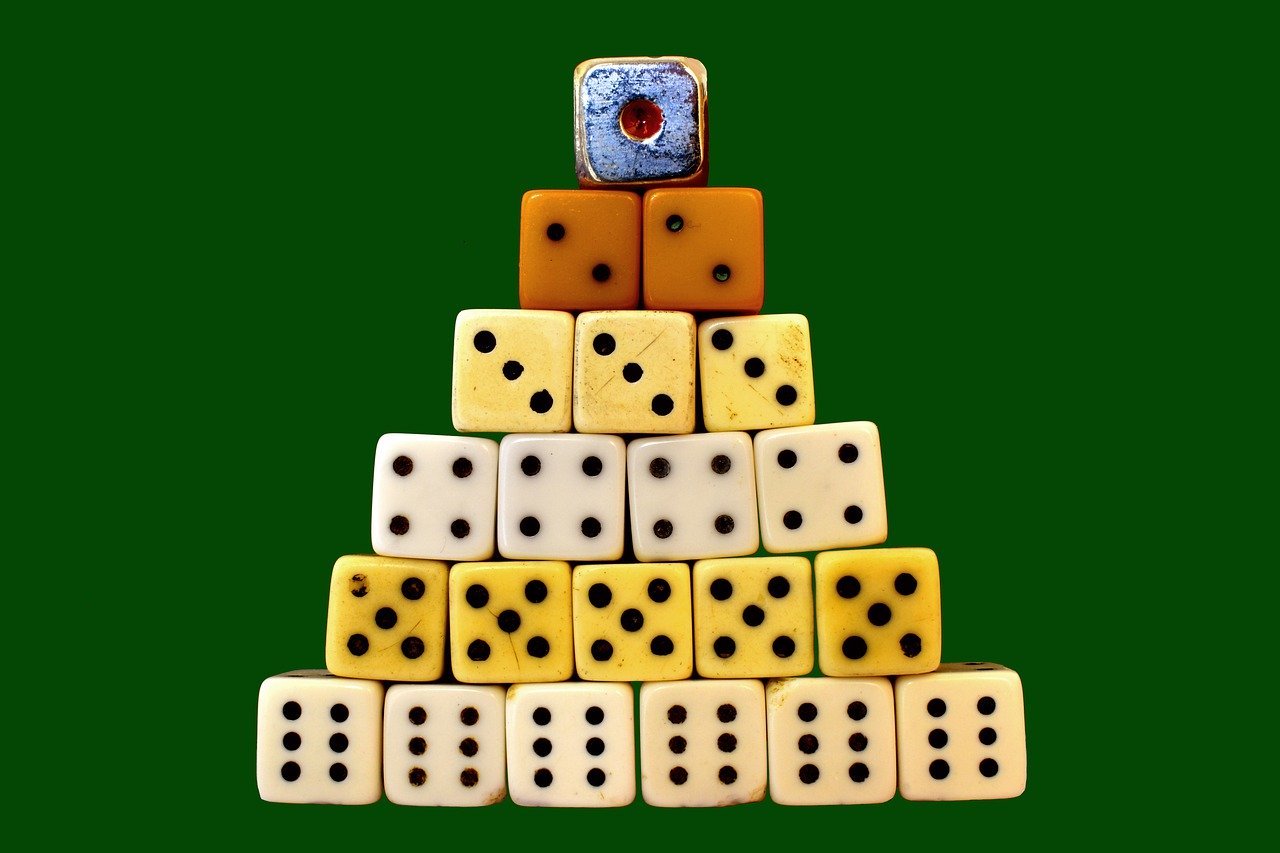 2. Look at the RTP or House Edge
All slot machines have something known as an RTP, while all table games use a House Edge. Both are displayed as percentages and essentially tell you the same thing, showing you how much of an edge the house has over you.
The lower the House Edge is and the higher the RTP is, the greater your chance of winning. You don't need to worry too much about the minor details, but should focus on making decisions that are influenced by these numbers.
For instance, while you shouldn't concern yourself with the difference between a 97.5% RTP and a 97.55% RTP, you should definitely pay attention to the difference between 90% and 95%, or in the case of House Edges, the difference between 5% and 2%.
For instance, this is approximately the difference between games of American Roulette and French Roulette. Players rarely acknowledge this, as it's the same game and they assume they have the same chance of winning. But in actual fact, French Roulette games have much better odds than their American counterparts.
3. Don't Forget About Volatility
While RTPs are important for judging the benefits of a real money slot machine, it's not the only consideration. There is also something known as volatility or variance. This dictates how likely a game is to pay out and how big those payouts will be when they arrive.
A slot that has a high volatility will pay large but infrequent sums, while a low volatility slot releases regular small wins. This is key, as it can be used to plan your gaming sessions. If you're sitting down for a session that will involve several hundred spins, play high volatility slots. If you're planning a short session, opt for low volatility slots instead.
4. Make Sure they are Legitimate
Always check the legitimacy of an online casino and its games before you play. The easiest way to do this is to stick with regulated and licensed games, as well as game providers that you are familiar with. You can take your pick of over 100 top developers, all of which follow very strict regulations and are guaranteed to be safe.
Once you venture away from these well-known creators, you are taking somewhat of a risk, but generally, there is nothing to worry about.
The only time you should be concerned is when you're playing at an obscure online casino and all of its games are made using proprietary software. This is where scams are born. The casinos acknowledge that regulated games can't be fixed in their favour, and so they create their own games instead. As noted above, such incidents are very rare, but they do exist.
5. Take Your Time and Don't Play Angry
Online casino gambling is a very fun pastime and for the vast majority of gamblers, it's a completely harmless activity that they enjoy on occasion. However, for a minority, it's something much more troubling.
A study in the United Kingdom found that more than 3% of gamblers admitted to losing more money than they could afford to, and that's just the ones that admitted to it. The average problem gambler is ashamed of their habit and if someone asks them if they have a problem, they're unlikely to be very forthcoming.
To prevent such issues from developing, it's important to take your time when gambling. Don't rush into anything, don't play angry or frustrated, and if you find yourself getting annoyed, just take a break. We have all experienced these feelings at times and, after suffering heavy losses, we have all felt the urge to deposit more and raise the stakes. But this urge doesn't last and when you take just a couple of minutes to calm down, it will pass.
Frequently Asked Questions About Bitcoin Casino Games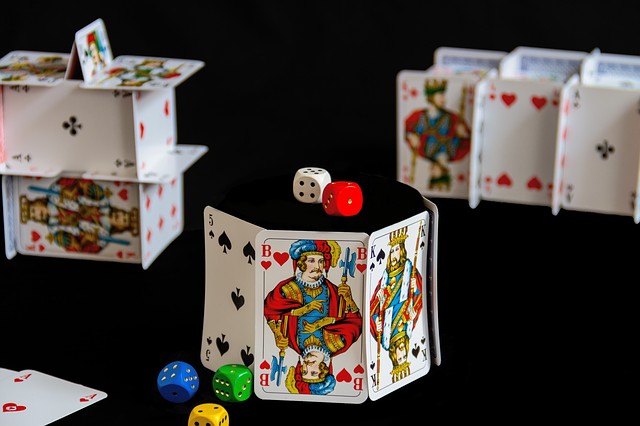 If the sections above didn't answer your questions about Bitcoin casino games, take a look at these FAQs as we cover over some common issues and queries.
Are Bitcoin Casino Games Safe?
Bitcoin casino games have many layers of security and this ensures that they are completely safe and secure at all times. Firstly, the games are created by third-party developers who use multiple checks and balances to make sure they are completely safe. Many of these developers audit their own games and this ensures they are safe by the time they make it to the online casino.
From there, the casino has its own systems of security in place, including advance encryption technology. In addition, they are often audited by third-parties, providing the final layer of security.
The only weak link in this process is the player. If you expose your password or visit the casino via an unsecured and compromised network, you will put yourself at risk. So, make sure you only use secured Wi-Fi networks and always password protect your device.
Are Bitcoin Casino Games Fair?
Many of the checks outlined above are also used to ensure that all Bitcoin casino games are fair. This fairness is provided by a Random Number Generator or "RNG". This is a complex program that completely randomises the process. It runs a number of calculations every second and the outcome of these calculations determines the outcome of the game.
The simplest way to describe this is to imagine that you're playing a game with 9 evenly weighted outcomes. To simulate the outcome in a way that is completely random and fair, you punch a series of numbers into a calculator, adding, subtracting, and multiplying every so often. When you finally hit "Equals", you'll get a long string of numbers, and from this, you can take the first (or second, or third, it doesn't matter) number to determine which of the 9 outcomes will show.
This is essentially how RNGs work, only they process more calculations than your fingers can type and they do this in a way that not even Rain Man can foresee.
Can Online Bitcoin Casino Games be Beaten?
As fair as casino games are, they are by no means equal. A casino game is slightly weighted in the casino's favour and this ensures that the casino will always be in profit at the end of the day. It doesn't mean that all players will lose, but it means that when 100 players win, it's only because 101+ have lost.
To beat the casino, you just need to find the games that have the lowest house edge, optimise your play with strategy, collect as many bonuses as you can, and then hope for a little luck. Blackjack is a great example of this. By focusing on Classic variants or variants like Switch and Double Xposure, the casino will have a very slight edge over you. If you use Basic Blackjack Strategy on top of this, that edge will reduce even further and you'll need only the slightest bit of luck to gain a profitable edge.
Of course, you can also count cards, but it's worth noting that this strategy will not work in most online games of Blackjack, cannot be used effectively in other card games, and is pretty much limited to a handful of Live Casino Blackjack variants. Even then, we wouldn't recommend it, as it may result in you being kicked out of the game.
Can You Play Bitcoin Casino Games on Mobile?
The vast majority of new online casinos are available on mobile. The mobile revolution was met with some resistance initially, but thankfully, that was quick to change and desktop-only casinos have gone the way of iPods, VHS, and video rental stores.
To play on your mobile device, just visit the casino webpage directly. Many casinos have mobile apps that you can download and will point you to these downloads when you visit on your device. Most of them also let you play directly through your web browser, which is often the best way.
Not only is it much quicker, but playing through your browser is also easier and you'll get all of the same benefits and features you would get from a mobile app.