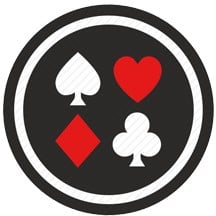 Poker is one of the biggest card games in the world and was given a new lease of life in the early 2000s thanks to players like Chris Moneymaker, who won big at the WSOP after securing his ticket in an online satellite.
In recent years, it has experienced another revival thanks to Bitcoins, giving players the chance to play for as much or as little as they want while benefiting from advanced security features and anonymity.
Online poker sites have struggled with liquidity over the years, leading to either empty tables or lengthy queues, but you can avoid this issue by focusing on the biggest sites and networks.
These sites mostly offer games of Texas Hold'em, which is by far the best-known poker variant, but bigger ones also include Draw, Stud, Badugi, Omaha, and Mixed-Variants.
You can also play against the house in virtual and live games of poker (Casino Hold'em, Three-Card Poker), as liquidity is never an issue here (see Bitstarz and CloudBet).
And if you want something quick and easy, try your hand at video poker. You can't bluff your way to success here, but many of the elements that make poker PvP popular can be found here as well, including strategy. You can also use your knowledge of poker hand values and Expected Value to get ahead.
What is Poker?
Poker is a betting game that typically involves a single deck of cards. There are many different poker variants out there but the majority use the same poker hand values (Badugi is one of the few exceptions), making it easy for players to transition between them.
What You Need to Know Before Playing Bitcoin Poker?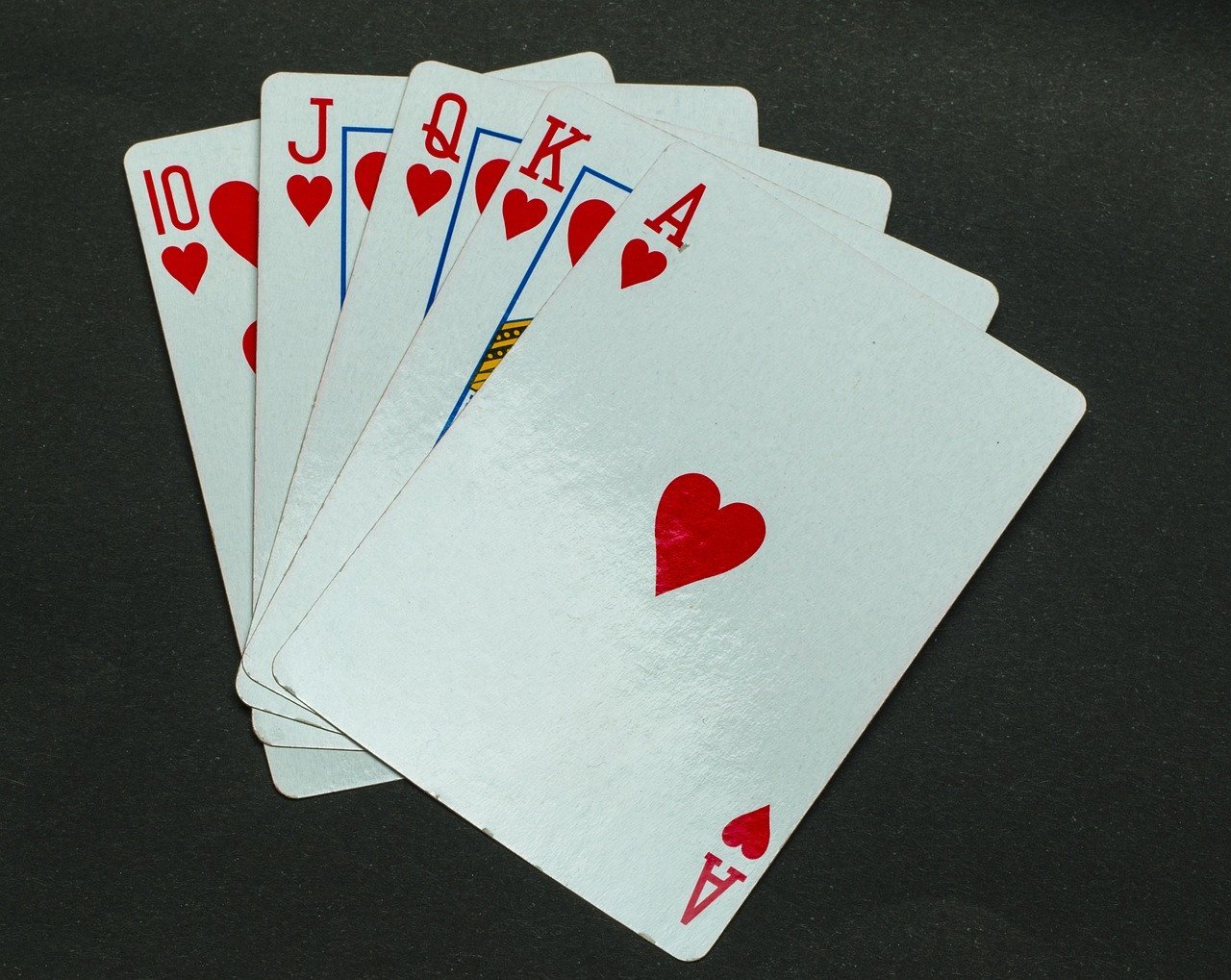 Poker is one of those games that can seem complicated at first but is relatively easy once you sit down and learn a few basic rules.
If you're playing Bitcoin poker as a complete newbie, here are some pieces of advice to help you get to grips with things:
1. Let the Computer Take Control
The average poker explanation will try to teach you about the Dealer chip, and how the people next to this chip pay a small blind and a big blind. It may also discuss antes. These things are second-nature to experienced players but confusing as hell to newcomers.
The best thing you can do is just ignore them. It doesn't really matter anyway, as the computer will do all of those things automatically. The Dealer chip will move with the blinds, the antes will be taken; focus on your hand and don't worry about who pays what and why.
2. Understand Poker Hand Values
The AI will also tell you what hand you have, which is great if you're new and prone to misreading. However, this information is useless if you don't know how to interpret it.
For instance, you might know you have a 6-high flush, but so what? Do you know if that beats a straight or a full house? Do you know if it can be improved with additional cards?
The great thing about poker is that the hand values remain the same regardless of the variant. Whether you're playing Hold'em, Omaha, Stud or Draw, a flush always beats a straight and a full house always beats a flush.
Everything else is pretty much common sense. For instance, you don't need us to tell you that two pair are better than one or that 4-of-a-kind is better than 3-of-a-kind.
3. Take it Easy
If you're not sure, don't play quickly. Poker games tend to move very quickly, but only because many of the players are experienced at the game and accustomed to fast play. You don't need to play that quickly if you don't want to.
All Bitcoin poker games have built-in timers and you can use as much or as little of these as you want. If you're not sure about something and need a little time to work things out, be patient, take all the time you need, and only act when you're ready.
Taking more time doesn't make you any less of a player. Watch a Live Poker tournament and you'll see that the average professional player takes several minutes to make a decision. They study their opponent, they think about their opponent's moves, they try to gauge what hand they have, and they also think about the next moves that they will make.
It's a highly strategic game, and to make the best moves, you need to think them through.
4. Play!
One of the best ways to learn is to play. You can spend hours learning all the rules and trying to cram that information into your head, but until you experience it for yourself, that information just won't sink in.
Play a few free games or low stake games to get accustomed to the rules. You can also observe a few games, a feature that is often available on Live Casino poker games.
If you can't bear the idea of playing for low stakes or no stakes at all, sign up for an online casino bonus and you'll get a bunch of free credits to use how you see fit. You can keep any money that you win (assuming you clear the wagering requirements) or you can use it to raise the stakes and take your Poker playing to another level.
Poker Strategies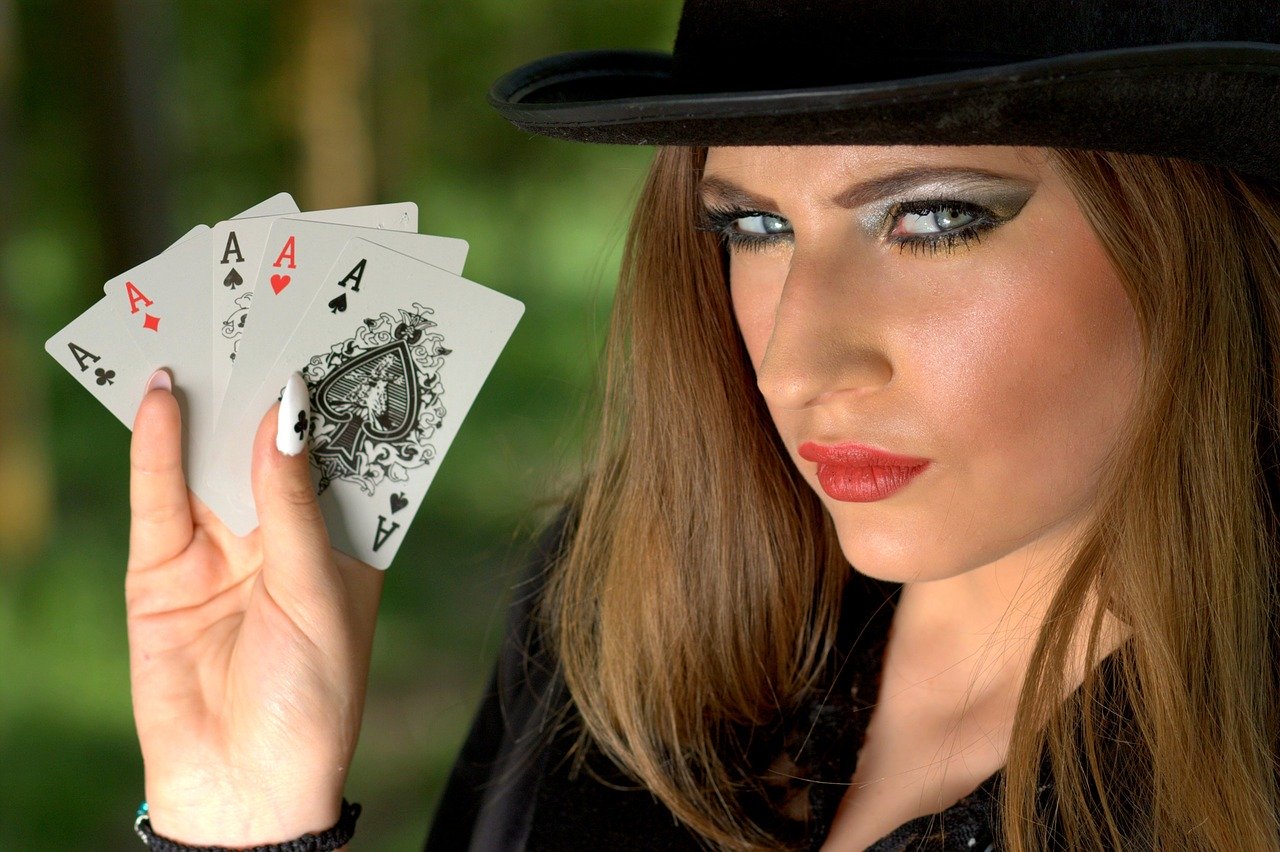 One of the most important things to remember is that playing against the house is completely different to PvP. With the latter, you're going up against another player and can beat them with skill, luck, or a bluff. When you play against the house, you can't bluff your way to victory and are relying entirely on the quality of your hands.
Understanding why people make certain moves and learning to read the game is essential for PvP poker, especially in variants like Texas Hold'em. As for AI poker games, it's all about understanding the expected value of each move and knowing when it's time to fold and when it's time to call.
Playing AI poker can help you prepare for PvP, and the opposite is true as well. However, if you've spent all of your time playing against the computer, you shouldn't expect to transition smoothly into playing against other players. The house gives you as much time as you need, every basic move is made for you, and you can't make large bets.
When you play against a real person, especially in a game like no-limit Texas Hold'em, you'll be facing time limits, bluffs, and could be raised a sum of money that pushes your balance all of the way and requires you to make a bet you don't want to make.
Transition slowly, keep your bets low, and play for free if and when you can. Many Poker variants, just like most Blackjack variants, can be beaten with skill, patience, and knowledge of the game, but just because it can be beaten, doesn't mean you'll win every hand and it definitely doesn't mean you can waltz in unprepared and walk away with a big win.
What is the Best Poker Variant?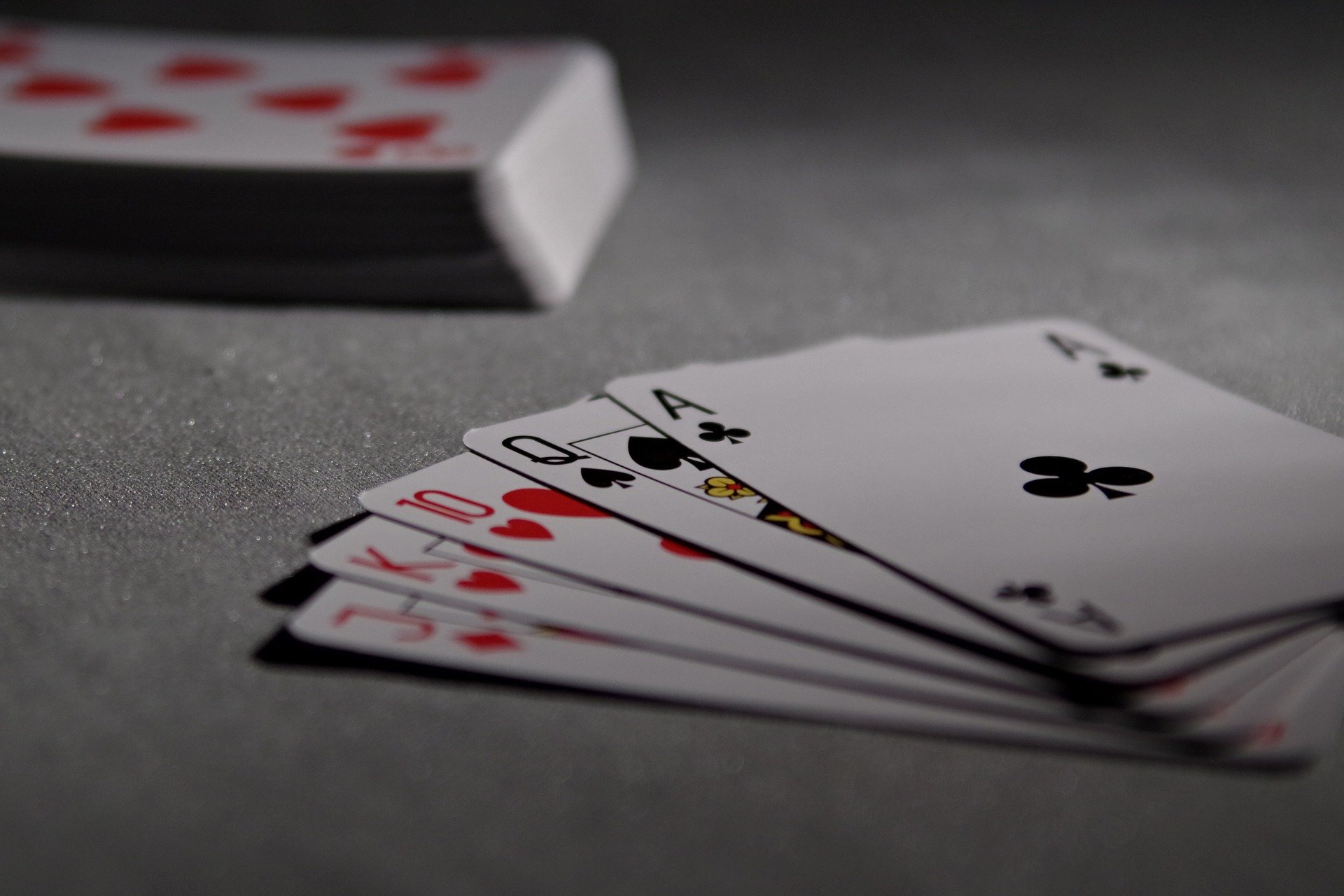 It all depends on what you're looking for. Personally, we like games of 5 Card Draw, both in video poker format and in PvP format. Bad beats are not as common as they are with Texas Hold'em, your hand can transform with a single move, and in the case of video poker, there are jackpots available for Royal Flushes.
Three Card Poker is also a great option and one of the best if you're playing for the first time. It's quick, easy, and makes for the perfect first poker game.
To help you make your choice, here are a few popular Poker variants. Some of these are played in a player vs player format and can only be found in online poker rooms and offline card rooms. Others are available in popular Bitcoin casinos like the mBit Online Casino and the BetChain Online Casino:
Texas Hold'em: The most popular Poker variant is played online and offline and has also featured in both player-vs-computer and player-vs-player formats. In games of Texas Hold'em, all players are dealt two hole cards face down. Five cards are then dealt face up in the middle of the table and players can use these, known as Community cards, along with their hole cards, to form the best 5-card hand. There are multiple betting rounds and these occur after the Flop (the first 3 cards); the Turn (the fourth card), and the River (the final card).
Omaha: Omaha is the silver to Texas Hold'em's gold; for most players, it's the second best variant out there and a lot of this popularity likely stems from its similarity to Texas Hold'em. The only real difference is that players get four hole cards instead of two. This may sound minor, but it creates numerous additional possibilities and means the odds of a player having a good hand increase significantly with every Flop, Turn, and River.
5 Card Draw: As noted above, the game of 5 Card Poker is common on Video Poker variants and is also one of the top 5 games played in online and offline Poker rooms. It's simple, it's easy, it's fun, and it allows for a lot of versatility. All players are dealt five cards face down and from these, they can choose to change as many as they want. Once their cards have been changed, they betting starts, and the winner is the one who shows the strongest hand at the showdown. In Video Poker, the game ends immediately after the change and the player is given money based on the strength of their hand.
7 Card Stud: This was the most popular Poker variant before Texas Hold'em exploded onto the scene. Players are dealt two cards to begin with, as in Texas Hold'em, and eventually they can make a hand out of 7 cards, also just like Texas Hold'em. The difference is that there are no Community cards, which means there is no Flop. Often played as a fixed-limit game, 7 Card Stud is not as popular now as it once was, but it has inspired many other online Poker variants, including Caribbean Stud.
Three Card: The game of Three-Card Poker was created with casinos in mind and designed to be played between a player and the dealer. It is simple, quick, easy to learn, and based on basic poker hand values. Players can choose to fold or wager and they are give a payout based on the strength of their hand, just like Video Poker.
Caribbean Stud Poker: A form of stud poker that typically comes with a massive jackpot. The best games in this category were created by Microgaming.
Video Poker: An automated game of poker that pits the player against the house in a Five-Card Draw format. You get five cards, change anywhere from one to five, and then get paid accordingly.
Live Poker: All of the games mentioned here can be played in a Live Dealer format. The dealer and the cards are real, but the player interacts from behind their screens.
Mixed Games: Mixed games of Poker combine many of the variants discussed on this list. Players switch between different variants as the rounds progress, giving them a chance to explore multiple different games at once and play to their strengths.
Badugi: The game of Badugi is very unique, unlike any of the variants outlined above. It doesn't even use traditional poker hand value. The idea is quite simple: all players are dealt four cards and the goal is to make a hand from low cards of a different suit. The best possible hand, known as a "Badugi", is an A 2 3 4 of four different suits. There are multiple rounds of betting and during each of these players can opt for change their cards, just like 5 Card Draw.
Open Face Chinese Poker: Popular in Finland and Russia, OFC Poker made an appearance around 2011/2012 and looked like it was set to take the gambling world by storm. That didn't really happen, but this is still a very popular game in certain circles and is great fun to play, with unique and unusual rules unlike other variants of Poker.
Casino Poker vs PvP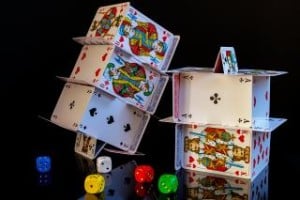 If you want to make money playing poker, it's best to play in poker rooms against other players. The poker room takes a cut of the buy-in or the pot, but they don't compete against the players and have no interest in the outcome, so there is no house edge to worry about.
As a result, you are not constantly trying to level the playing field like you are with slot machines and other games of chance.
You will come up against skilled players and you will need to be knowledgeable and skilled to beat them, but if you have the skills then PvP poker is the way to go.
If not, and you want a simple way to play and win, all while relying on luck and not skill, then casino poker is best.
FAQs
What is the Best Poker Variant?
Texas Hold'em is often held in the highest regard among poker players. It's a fast-moving game that offers many chances to improve your hand and to bet on the outcome.
What is Bluffing?
Bluffing is when you pretend to have a hand that you don't. If the other player knows that there is a flush on the table and they only have a straight, they may be wary of someone who bets aggressively and could assume they have the flush. You can't bluff every hand, though, and some players will call you out immediately. It should also be noted that bluffing doesn't work with casino games, only against other players.
How Can I Win at Poker?
The first step is to know what you are doing. The next is to prepare your budget and actually stick to it. Once you have those basics down, simply look for the games with low house edges and hope that luck is on your side. Unfortunately, while poker is mainly a game of skill, strategy, and patience, that's simply not the case with casino poker.
Can I Win at Video Poker?
Yes, but as with other forms of casino poker, you need to have a little luck on your side. Understanding hand values and expected value is also key.
Play Poker Games Now
Whether you're playing video poker or facing-off against the dealer in a game of Live Casino poker, this is a great game and one that offers endless possibilities.
For some of the best poker games out there right now, take a peek at our Bitcoin online casino guide, which encompasses some of the best poker casinos on the web.