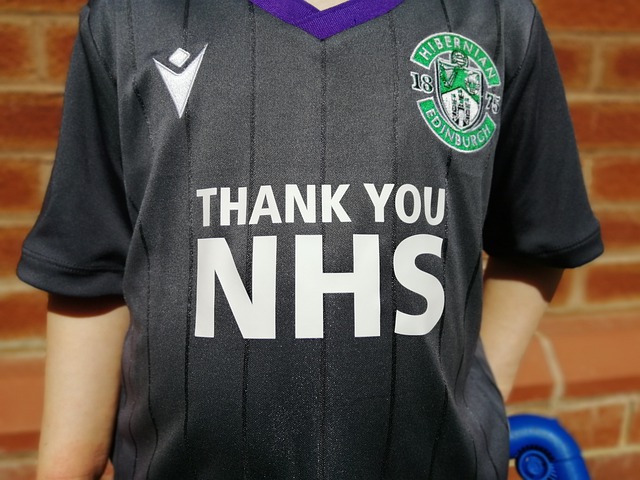 The United Kingdom has one of the biggest gambling markets in the world and for a time, it was also considered to be the most relaxed. However, that is steadily changing and as the threat of problem gambling is pushed to the fore, major organizations and brands are pushing back.
In the latest move, the National Health Service (NHS) has stopped accepting funds from charitable organizations that are associated with gambling. It seems that even in the final dregs of a global pandemic, one that has striped the healthcare sector, the UK's health service is still willing to turn its back on a major source of funding.
Most of the money from the gambling industry goes into problem gambling initiatives, something that have greatly increased over the last few years. It is research from these programs that have led to many of the recent changes, including the ban on credit card gambling, slower slot spins, and the restrictions placed on fixed online betting terminals.
Much of this work is conducted in conjunction with GambleAware and while the research will continue, it will no longer be conducted with GambleAware's help.
The Problem and Solution
If you gamble at UK casinos and sportsbooks, you will have no doubt see the GambleAware logo plastered across countless footers, banner ads, and TV advertisements.
The organization takes contributions from online gambling operators and uses them to fund responsible gambling programs across the country.
Operators can feel like they are doing their bit to help (making them both facilitators and supporters) while GambleAware can fight back against this major societal issue.
Over the years, GambleAware has collected millions of pounds and has used these finds to establish what it calls Research, Education, and Treatment (RET) programs. It has opened multiple RET programs across the country and continues to support their operation.
The recent move means that the NHS will no longer involve itself with GambleAware and its work, citing a conflict of interest. In other words, it's working to fix a problem alongside an organization that has direct ties to the "problem" itself.
In reality, this shouldn't be that much of an issue. As long as the money is there and the research is conducted, everyone ins. After all, state-run programs like this operate all over the world, including in Finland, where a large chunk of licensed casino profits go toward problem gamblers.
Problem gambling doesn't exist because gambling is legal. If that was the case, drug addictions would be non-existent on account of all drugs being illegal. Sure, it makes it worse, but that's why it's important to keep conducting the research and working with the operators to find solutions.
Changing Laws
It seems that the aforementioned news could be a small part of a much bigger change, with suggestions that the UK government is going to overhaul the gambling rules in the coming months.
These changes could lead to higher taxes, fees, and penalty charges, allowing the government to recoup some of that much-needed pandemic money. It could also lead to tighter controls around advertising or the act of gambling itself, although such a move seems unlikely considering how much money this industry generates.
Whatever happens, it seems that there are major changes taking place in the UK gambling industry and in a few years, it will no longer be seen as the gambling haven that it once was.