Pros
Unique Theme
Unique Games
Nearly 1,000 Games
Mobile Friendly
Licensed and Legit
Easy to Navigate
Chat Feature
Cons
Can be Confusing
Limited Payment Options
Not Great for High Rollers
RooBet hit the online casino market back in 2018. It focuses on several key gambling regions in Europe, as well as in Canada, Australia, and New Zealand. It is a cryptocurrency-only casino, operating with currencies such as Bitcoin and Ethereum, and the site's language can be switched from English to Portuguese or Spanish.
The RooBet online casino operates under license from the authorities of Curacao and is owned by TekHou5. We're used to reviewing casinos owned by major gambling brands here at CoinBuzz. For instance, we have reviewed multiple casinos operated by Direx N.V., the creators of the brilliant Oshi Online Casino and the bonus-heavy GunsBet Casino. We have also reviewed a few casinos by the Tranello Group, which launched Cadoola Casino in 2017.
However, these two major cryptocurrency brands have nothing to do with RooBet Casino. In fact, as far as we can tell, the owner has not launched another casino.
Is that a bad thing? Not necessarily, but it certainly shows a lack of experience and could be cause for concern for some players.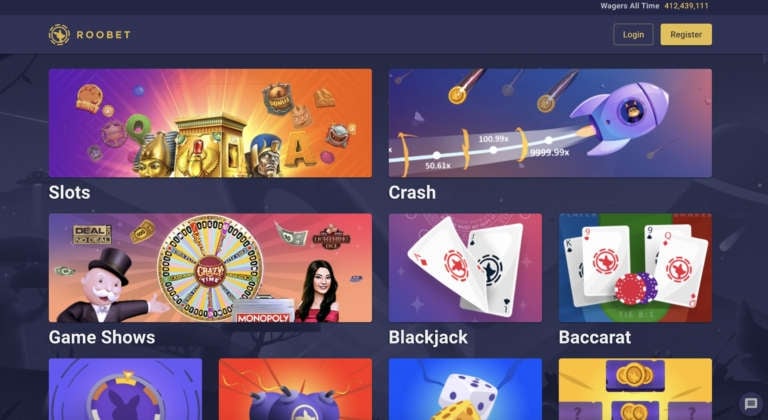 Basics
We feel the same way about the RooBet theme that we felt when we first saw Windows 10. It's the distinct impression that everything we're seeing is not designed for desktop users. It's a mobile layout and it looks like that whether you're playing on smartphone, tablet, or desktop.
That's not necessarily a bad thing, but if you like menus that remain on the side of the screen at all times and you're a stickler for feature-rich home-screens, it takes some getting used to.
Initially, you'll be greeted with a few big boxes, each representing a different feature of the website, including Slots, Game Shows, Blackjack, and more. Click one of these boxes, such as "Slots", and you'll advance to another screen just like it, albeit with a wider selection.
…you'll be greeted with a few big boxes…
It's different, and most importantly, it's very quick. In fact, the simplistic layout and the limited menus and other options means everything loads with lightning speed. We're just not a huge fan and prefer the sort of menu-heavy websites like the brilliant Bitstarz Casino.
If this is the direction that the newest online Bitcoin casinos are going in, we're not exactly delighted, but we're fairly sure that we'll get used to it before long.
Bonuses
RooBet isn't very consistent when it comes to casino bonuses. Furthermore, it doesn't offer a sizeable Matched Deposit offer. At the time of writing, there is no bonus listed on the RooBet website, but there is a small no deposit bonus offer being discussed elsewhere.
This no deposit offer provides 0.001 BTC when you join. You don't need to deposit anything and you won't need to verify your account either. That's the good news. The bad news, as Bitcoin regulars have already calculated, is that 0.001 BTC equates to around $30 at the time of publication.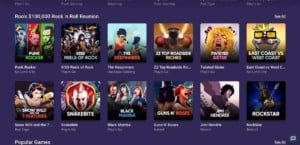 In other words, it's a bonus that will only apply to the smallest of small stake players.
If you're the sort of player who deposits 1 BTC or more at a time, you'll want a want that can match that and 0.001 BTC won't be of interest to you.
If that sounds like you, checkout some of our big bonus Bitcoin casino reviews instead. There are many to choose from, as you can see from our extensive casino top list.
These include the likes of Fortune Jack Online Casino, where it's normal to get upwards of 1 BTC in the form of a Matched Deposit Bonus.
VIP
While the 0.001 BTC RooBet Welcome Bonus won't appeal to high rollers, it does have a VIP Scheme and this makes the casino worthwhile for higher stake players. The VIP Scheme is invite-only, and that invite will only arrive when you start depositing and wagering large sums of money.
We can't find much information on this VIP Scheme, but even if it's on par with some of the best Loyalty Schemes out there, it still may not be enough to convince high rollers. It would make much more sense for these players to look into casinos like King Billy, which offers a huge Welcome Bonus in addition to a large VIP scheme.
Why have one when you can have them both?
As these bonuses suggest, Roobet is not the sort of site that will appeal to the average online gambler, but that seems to be part of the brand's marketing.
A little further down, we'll talk about some of the controversies surrounding this casino, many of which relate to its marketing. It seems to focus more on general Bitcoin and crypto marketing than online casino players.
As a result, it doesn't need to worry itself so much about Welcome Bonuses and trying to have the biggest and best deposit bonus or free spins. Instead, it can focus on its Bitcoin payments, its VIP bonus, and the fact that it seems to be the casino of choice for many Bitcoin users.
Games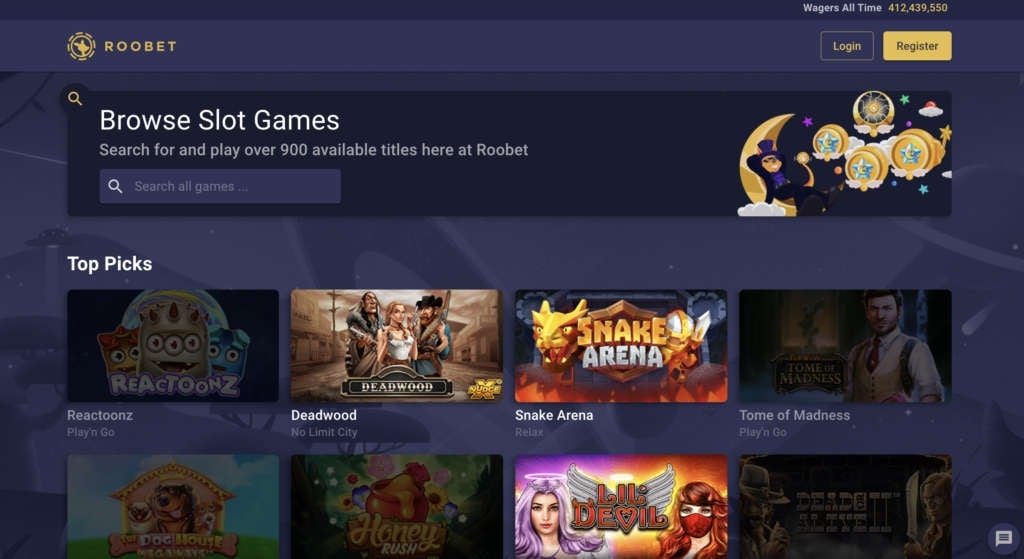 The unique layouts and navigational choices at RooBet disguise the casino's true size. It looks like a relatively small casino but it actually has close to 3,000 real money games in total. The majority of these are provided by NetEnt, a personal favourite creator of ours, and one that has produced many of the industry's biggest and best games over the years, including Starburst, South Park: Reels of Chaos, Gonzo's Quest, Mega Fortune, and many more.
In addition, you'll find games from GameArt, Push Gaming, QuickSpin, and Big Time Gaming. It's not the most varied collection of iGaming developers, but with a roster that includes over 950 titles, who's complaining?
The Live Casino sector at RooBet is stocked by Evolution Gaming and includes some of this Live Dealer master's best games, covering variants of Roulette, Blackjack, Craps, Baccarat, Poker, and more. All games are available on mobile and on desktop, and RooBet offers support for a huge number of platforms and devices.
Roobet is also one of the few online casinos that has devoted itself to creating original and exclusive games, somewhat similar to sites like Slot Man.
It has also been growing its selection over the years. When we first published we Rootbet review, we noted that there were about 1,000 casino games in total. These days, the site has over 3,000 games, the vast majority of which are slot machines.
Highlights
No Deposit Bonuses
Unique Layout
Unusual Site
VIP Scheme
Payments
RooBet only accepts two payment methods: Bitcoin and Ethereum. These are available for both deposits and withdrawals. These are also the only two currency options on the site.
It's bad news for non-cryptocurrency users, but this is Coinbuzz—we're all about digital currencies!
There are two things that frustrate us where online casino payment methods are concerned. The first of these are the speed of the withdrawals. Many new online casinos like to sit on withdrawals for several days, and this is completely unnecessary and incredibly frustrating. They insist that they do this for Know Your Customer reasons, but that's only partially true.
If that was the only reason they were doing it, it would be a one-time thing. The truth is, they do it because the know that for every 1 day they hold onto a withdrawal, the odds of the player cancelling that withdrawal and wagering the money increase significantly.
The other thing that frustrates us is a withdrawal limit. Again, it's there to limit how much you can take out of the casino and to promote additional wagers. Sure, there can be complications with regular withdrawals over $10,000, but it's that's the only issue, why are casinos limiting their withdrawals to $500?
Thankfully, you don't have to worry about either of these things at RooBet. All payments are processed following a pending time of less than 60 minutes and there are no withdrawal limits. It doesn't matter how much you win—it's your money, and you can withdraw it as you choose.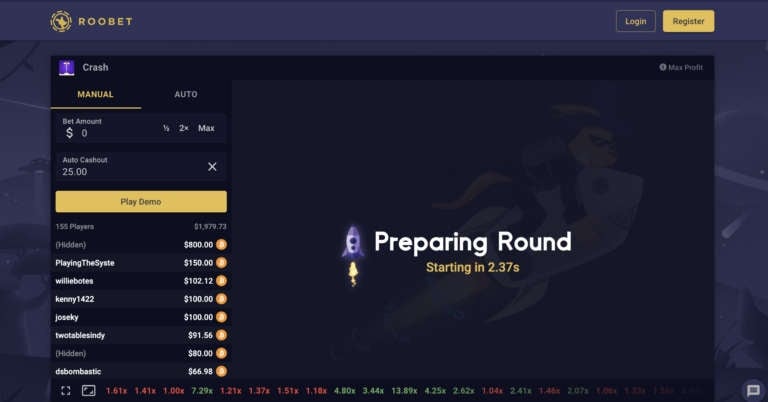 Everything Else
As soon as you load the RooBet website, you'll notice a chat box on the right of the screen. We've only seen this on a couple of other casinos. It's unique, and while we don't like it, it doesn't really affect us either way and we're sure that some people will love it.
For us, online casinos are more of a personal experience. We like to sit down, enjoy a few quiet games, wager some money, and then return to the chaos of real life. However, the success of online bingo communities, poker sites, and Live Dealer casinos suggests that we're in the minority, and the majority of players like the communal aspect that these games provide.
With the RooBet chat box, you can speak with regular members, ask questions about games, get recommendations, and just talk about anything that's on your mind. You can use it whether you're a member or not, but once you sign up, you'll be given a username that makes chatting easier and friendlier.
Features like this are usually monitored around the clock. Such is the case with bingo sites, where you can't even use a slightly suggestive username without being banned permanently. However, that doesn't seem to be the case with RooBet.
After reviewing the feature for just a few minutes, we saw a user tell someone else to "get lost" in incredibly graphic terms and saw another member boasting about how they can say what they want and "the mods won't ban me". This suggests that those mods do exist, but that they perhaps aren't paying as much attention as they should.
Reviews
RooBet casino reviews are a mix of very positive and very negative. Polarising reviews like this are not entirely uncommon in the online casino industry, but the bad reviews usually revolve around misunderstood bonus terms, complaints about losing streaks, and other issues that are entirely player-related.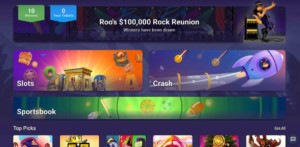 With RooBet, many of the casino's negative reviews complain about missing funds, unlawful suspensions, and problems with affiliate programs. These are still in the minority and are overshadowed by a plethora of good reviews, but it's still hard to ignore these complaints.
In the second below, we'll talk about some of the controversies surrounding this casino, and it's likely that many of these reviews are related.
For instance, players could have been using this site to try and get around regulatory restrictions, only to get stung with reality when the casino realises they are not who they say they are.
As noted many times on this site, if you go against the casino's terms and conditions, whether it's by using a VPN to fake your location or creating multiple accounts to get more bonuses, you could be hit with a suspension. If that happens, you're on your own, and there's often very little that you can do about it.
It's why you should always follow the terms and conditions and don't break them at any cost. That way, in the event that you have an issue, you can take it to the regulators or adjudicators and tell them the whole story.
If you have an issue with the casino, or any casino for that matter, and you think you have been wronged, you should first contact the company and express your disappointment. If that doesn't work, leave a complaint and a bad review. Generally, regulated and legitimate casinos will go out of their way to remedy your issues, as those complaints and bad reviews hurt their reputations.
If you still don't get the answer you seek and have a genuine complaint to make, as opposed to simply being angry that things didn't go your way, you can go through the regulator. They are there are a reason and if you have an issue, they will act as the meditators.
Is Roobet a Scam?
I feel like I need to address the elephant in the room. Or elephants, as the case may be.
Is Roobet Blacklisted?
This is a yes and no question.
Firstly, the site has been blacklisted by some major gambling operators, including review sites very similar to our own. However, these listings are the result of Roobet's affiliate program, as opposed to any customer complaints.
The online gambling review industry is built on affiliates. The reviews that you read are written by affiliates. The links that you click are embedded with affiliate codes. If we devote a lot of space to a specific online casino and it promises to pay us a percentage of each referral, we're obviously going to get very annoyed if it reneges on that promise.
Such practices are surprisingly common.
Affiliate programs have been known not to count clicks, not to include leads, not to process payments on time, and even to suspend accounts for no reason whatsoever. We have been the victim of this ourselves, and while we don't let it affect our player reviews, we can understand why it might be a problem.
After all, if a company treats its colleagues and marketers like dirt, how can you expect it to treat its customers with respect? Sure, there are exceptions, and I'm sure many people would put Amazon in that category, but for the most part, when the core rots the flesh follows.
We haven't experienced any issues with Roobet's affiliate program, so it's not blacklisted for us, but we believe the reviewers who have experienced issues.
The Roobet YouTube Controversy
The second elephant concerns Roobet's questionable marketing practices. The site has been picked up by influencers who have been playing its games online and claiming to win lots of money. There are several things wrong with this, including the fact that these influencers often have very young audiences.
Another problem is that many of them are based in the US or targeting US viewers, and online gambling is mainly illegal in the USA. There have even been players recommending downloading VPNs to fake their location and get around country restrictions.
You can't get more dodgy than that.
Such is the risk with Bitcoin casinos. You don't need a bank account or credit card, and so there's nothing to link you to as specific country. What's more, many casinos licensed in Curacao don't follow the same strict Know Your Customers (KYC) laws as those based in the UK, Sweden, or Malta.
If you try that trick with a UK casino, you wouldn't get anywhere. It would try to verify your name and address by checking them against the electoral roll, and if that didn't work, it would insist on a proof of ID and address. There are rarely such requirements in Curacao.
However, this is a highly questionable activity and it also leaves you exposed.
Eventually, the site will ask you to complete a KYC check. It rarely happens straight away, but it will appear before you make a withdrawal at some point. And as you're not telling the truth, you can't complete this request and could lose everything in your account.
If that happens, or you have any other issue, you can't simply complain to the bank, regulator, or even your local authorities. It would be akin to calling the police because a drug dealer gave you oregano.
The problem is not that Roobet is allowing this to happen, it's that the nature of Bitcoin gambling and Curacao licenses makes this a possibility. So, while the influencers are almost certainly breaking some advertising and moral codes, Roobet is–probably–not.
And of course, if you are in the US or underage, you should stay well clear of this site.
FAQs
Does RooBet Have a Withdrawal Limit?
Although withdrawal limits are common, there is no such limit in place at RooBet.
Can I Use Bitcoins at RooBet?
BTCs are the main currency here. Not only can you use them but you are encouraged to do so.
Can I Use PayPal at RooBet?
PayPal is not available here and web wallets in general are in short supply.
Where is RooBet Licensed?
The owners of RooBet are licensed by the authorities of Curacao.
Is RooBet Available in the UK?
Players from the UK are unable to play at this online casino.
Is RooBet Available in the US?
RooBet's license does not grant it access to the US market and so it is not available stateside. There are players trying to get around that rule, but doing so places them at risk as there is no protection from your local authorities or the regulator.
Is RooBet Legit?
RooBet is a legitimate online casino operating under license from the authorities of Curacao, the same regulator that oversees operations for dozens of other websites.
Can I Play with A VPN?
If you're asking whether you can hide your location with a VPN, you can, but you shouldn't. Players use this to get around country restrictions, which goes against the casino's terms of service, as well as the laws set by the regulator. There is no protection when you do this and so you're placing yourself and your money at risk.
If it's not available in your location, just forget about it and find a casino that is.
Conclusion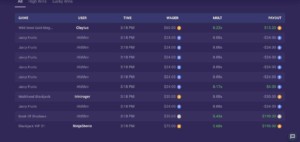 We're not really sure what to think of RooBet and a lot of this confusion stems from its bonuses, or lack thereof. On the one hand, RooBet has a VIP Scheme that is invite-only, which makes it is exclusively tailored toward high-stake players who gamble a lot of money.
And we mean a lot.
What many small stake players don't realize, is that the "high roller" category is not just for those who deposit a few hundred or even a few thousand dollars (or the equivalent in another currency). For many casinos, this would barely move the player outside of the medium stake category. The high roller definition is typically reserved for those betting the equivalent of $50,000+ a month, and for some casinos, the amount is 5 and even 10 times more.
Imagine for a moment that you have $50,000 or around 5 BTCs to gamble every month. You could save your monthly bankroll for a single deposit on a new casino, choose somewhere like the generous Bitstarz and deposit all at once. Doing so would essentially turn your 5 BTCs into 10 BTCs, and on top of that, every time you reload your account, you'll get additional bonuses; every time you gamble, you collect Cashback and other Perks.
Alternatively, you could deposit those 5 BTCs into a casino like RooBet, get a measly 0.001 BTC in return, and then hope that you get an email request asking you to join the VIP Scheme. God knows what that scheme entails—you just have to take a chance and hope it pays off.
If it's a toss-up between the two, the decision is easy, and it doesn't favour RooBet.
That doesn't mean that RooBet is a bad online casino, however. If you're the sort of person who gambles just 0.001 at a time, this casino will appeal more than Bitstarz and all the other matched deposit casinos out there. Not only will you get some free credits when you first join, but your deposits will actually be accepted, because many other Bitcoin casinos require larger minimum deposits than what you might be comfortable with.
All things considered, RooBet is a great option for small stakers and a terrible one for high rollers.
Updates
We first published our Roobet review in 2021. The site has grown a lot since then and has quickly become one of the biggest names in the cryptocurrency sector. Throughout that time, we have made a few amendments to our initial review and have updated bonuses and games. We have also added information pertaining to YouTube drama and in response to many questions being asked online.
You can find the updated review above, and if you want to stay abreast of the latest developers, we recommend bookmarking this review and checking back regularly.
RooBet Online Casino Review Details
Restricted Countries:
Austria
Denmark
Hungary
Italy
Netherlands
Spain
Sweden
Switzerland
UK
US
Languages:
English
Portuguese
Spanish