Curacao is a small island in the Caribbean Sea. It is part of the Kingdom of the Netherlands and has a popular of roughly 160,000 people, roughly half the size of Newcastle. It's a hot and beautiful island known for its beaches and its economy is built on oil (it refines, stores, and ships oil from Venezuela to the US) and tourism.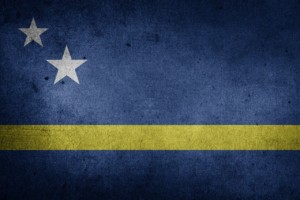 All of that might seem irrelevant. This is a gambling site, after all. But Curacao is also one of the most important islands in the world as far as the online casino industry is concerned, as this is where many of them acquire their licenses.
The Curacao Gaming License is supplied by the authorities of this small autonomous Dutch island.
In fact, when you take away tourism and oil, the services industry is one of the richest in the country and it owes most of that to gambling.
What is the Curacao Gaming License?
As far as we know, the Curacao license is used by more sites than any other license. That's not because it's the best, but because it's often said to be the easiest to acquire. It's also cost-effective and provides casinos with a hassle-free way to access the gambling market.
More importantly for operators watching their bank balance, the Curacao license is completely tax free, which can't be said for other popular licenses (we're looking at you, UK Gambling Commission).
Sites Licensed in Curacao
The Curacao license has been provided to more than 450 gambling operators. That might not sound like much, not when you consider that it seems to be ubiquitous in this sector, but those are operators and not casinos. When you consider that some operators run 30+ casinos and sportsbooks, it gives you an idea of the sheer number of sites that are licensed as a result of the Curacao license.
For a list of the best Curacao casinos and sportsbooks, all of which accept Bitcoin, take a look at the sites above.
If these sites aren't quite what you're looking for, you may find something more suitable in our list of Malta Gaming Authority casinos.
Curacao Gaming Rules
It's often said that the Curacao Gaming License is easier to acquire and has far fewer rules and player protections. That might be true to an extent, especially when you compare it to licenses in the UK, but that doesn't mean that anyone can get licensed.
All applicants are expected to provide copies of their passport, utility bill, a police clearance certificate, a CV, banker's reference, professional reference, proof of ownership, and documents proving the implementation of a KYC and problem gambling program.
And before you dismiss those requirements on the basis that the site can just pay a stooge and have them submit details instead, those requirements apply to all shareholders, directors, and other relevant members.
Pros and Cons of the Curacao Gaming License
From the player's perspective, the Curacao Gaming License provides all the protection and guarantees that you would expect from an online casino regulator.
It means that the site is not just a fly-by-night scam looking to rip off a few players and then disappear into the shadows. It takes a lot to get that license and, generally, only legitimate sites can get it.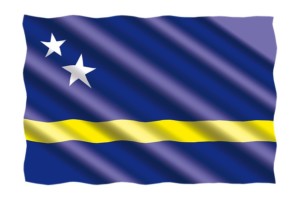 The Curacao authorities are also more relaxed when it comes to cryptocurrencies, bonuses, and other such things that have been clamped down on elsewhere.
For instance, the UK Gambling Commission doesn't allow cryptocurrencies at the time of writing and the authorities in Sweden insist that only one bonus can be offered at a time. There are no such issues in Curacao.
On the flip side, however, you have less recourse for action if anything goes wrong. Technically, you can still contact the Curacao Gaming Authorities and file a complaint, but don't expect anything to come of it.
I have never made contact myself, but I have made contact with the UK Gambling Commission (UKCG) and they were worse than useless. If Curacao is a lesser version of the UKGC, it doesn't bode well for players in need.
FAQs
What Payment Methods Can I Use?
Curacao casinos accept a multitude of payment methods, including traditional options like Visa and PayPal and cryptocurrencies like Bitcoin and Litecoin. There are generally very few limitations when it comes to payment solutions.
Can I Play Curacao Sites in the UK?
You are unable to play these sites if you are in the United Kingdom and will need to look for sites that have been regulated by the United Kingdom Gambling Authority. The same applies to players in Sweden, a country that also has its own strict regulator.
What is the Best Curacao Site?
There are too many to choose from and it really all comes down to personal preference, but the sites that have impressed us the most include Bitstarz, King Billy, and Oshi Casino, all of which sit near the top of our Bitcoin casino rankings.
Can I Be Scammed by a Curacao Casino?
It's much rarer to find scam sites that have official casino licenses, but it's certainly not impossible. For instance, some of my worst experiences on the dodgiest sites have been in the UK, and yet the UKGC is still considered to be one of the best regulators. The truth is that scammers are everywhere and sometimes businesses are just so incompetent that they can seem like scams even when they're not.
Play Curacao Casinos Now
Some of the highest-rated online casinos on this site have licenses from the authorities of Curacao. One of the weirdest things about these sites, and the license in general, is that they are not actually available in Curacao. You can play them in dozens of countries around the world, but not in Curacao.
Still, as noted at the outset of this guide, that only excludes around 160,000 people, very few of which will actually be reading this article. For everyone else (with some notable exceptions) you should be free to play these sites.
Scroll to the top of this guide to see a snapshot of Bitcoin-friendly sites that ate regulated in Curacao.