The Malta Gaming Authority (MGA) is an online gambling regulator based in the small Mediterranean nation of Malta. It oversees some of the richest online casinos and sportsbooks in the world and is one of the most respected regulators.
If you've ever wondered who the MGA are, how they operate, and what sort of casinos are licensed by them, then this is the guide for you.
What is the Malta Gaming License?
The Malta Gaming Authority gives licenses to online casinos and sportsbooks that meet its requirements and pay its licensing fees.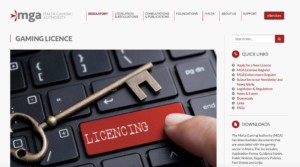 These operators are often based in Malta (although they rarely actually work there) and their association with the MGA means that they can provide their services to players in dozens of countries.
There are some major exceptions though, including the United Kingdom, where gambling sites can only operate if they are licensed by the UK Gambling Commission.
Sites Licensed in Malta
All of the sites listed at the top of this guide are licensed by the Malta Gaming Authority. If you are in countries like Australia, Canada, New Zealand, South Africa, and dozens of other countries, you can play all of these sites.
Unlike the Swedish Gambling Authority, the MGA doesn't impose restrictions on how many bonuses its players can collect, nor does it exclude Loyalty Bonuses. As a result, all the bonuses that you see advertised on this page are available right now.
Sign up, join in, and start using your bonus credits and Free Spins to play your favourite slots and table games.
Pros of the Malta Gaming License
The Malta Gaming Authority tends to be more trusted than some other regulators, including the authorities of Curacao. That's not to say that Curacao is bad, as it has a worse reputation than it deserves, but the fact that it's easier and cheaper to get a license in Curacao means that it often attracts more low-quality sites than other regulators.
The Malta Gaming Authority makes it easy for players to complain if they have an issue with any of its licensees and it also has a number of strict rules and requirements to ensure that those sites remain safe and fair.
Other benefits include the fact that the MGA currently licenses—or has licensed in the past—some of the web's biggest online casinos, poker rooms, bingo sites, and sportsbooks. It's everywhere and it has had a long time to perfect its process.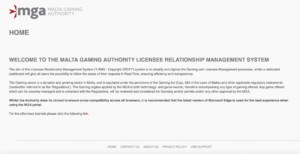 The online gambling industry is still fairly young, and as it's constantly changing and evolving, we're seeing big companies come and go all of the time. It creates an air of uncertainty, as players are more trusting of the brands that they recognise, the brands that have been around since the beginning.
The Malta Gaming Authority, along with major operators like the Kindred Group, Mansion, and even sites like Bitstarz, are names that players recognise and can depend on, and that counts for a lot in this sector.
Last but not least, you can collect a number of bonuses on Malta Gaming Authority casinos and it's not as strict as the UK Gambling Commission when it comes to verification. You may still need to verify your identity, but the same can be said for all sites, and generally, MGA casinos tend to be less demanding when it comes to KYC and AML requests.
Cons of the Malta Gaming License
There are very few "cons" to the Malta Gaming Authority. The only ones worth noting are the fact that it doesn't cover all major regions. For instance, an MGA license won't mean much to players in Sweden, the United Kingdom, Romania, and a handful of other regions. It's also completely meaningless to players in the United States.
The same could be said for all other regulators, though.
FAQs
What Does MGA Stand For?
MGA stands for Malta Gaming Authority. It is an official regulator authorized by the government of Malta.
Can I Play MGA Casinos in the United Kingdom?
There was a time when UK players could play on sites regulated in Malta and in locations like Gibraltar. However, the UK Gambling Commission changed all of that and UK players can now only join sites that are licensed by this operator. It has reduced the number of available casinos somewhat, but there are still a lot of great sites that are licensed in the United Kingdom.
Can I Complain to the MGA?
If you have an issue with a site that is regulated by the Malta Gaming Authority, you can take your complaint directly to them. In the first instance, however, you should address your complaint to the online casino or sportsbook in question. If they don't deal with it, leave them a negative review and explain your issue. If they still don't respond to you and deal with the issue, then you should consider contacting the MGA.
What is the Best MGA Casino?
It's hard to say, as it all comes down to your personal preference. What are you looking for in an online casino? Do you value Welcome Bonuses more than Loyalty Bonuses? Do you prefer Bitcoin and Litecoin or Visa and PayPal? There are too many variables to make this an easy answer, but if you look through the MGA casinos on this page, you should find the one that works best for you.
How Do I Join an MGA Site?
To join one of these websites, you just need to click the links above and enter your details on the sign up page. We have reviewed all the sites listed here, so if you need a little more information before you join, make sure you check our reviews.
Play Malta Casinos Now
Now that you know all of the basics about the Malta Gaming Authority, it's time to start joining some of these sites, collecting the bonuses, and searching for your favourite games. Just scroll to the top of this page, check our ratings and reviews, and discover a wealth of new sites!
For more top cryptocurrency online casinos, take a look at our guide to the best BTC online casinos. It covers all sites, not just those regulated by the MGA, and our reviewers have vetted all of them to ensure you have a fun, safe, and fair experience.