Pros
Lots of Games
A £500 Welcome Bonus
Live Chat
Mobile Friendly
UK Players Accepted
Cons
Poor Bonus Terms
Slow Withdrawals
Withdrawal Fee
Withdrawal Limits
TebWin is an online casino that launched in 2021 under license from the UK Gambling Commission and the Malta Gaming Authority. It's a brand-new casino at the time of this review, but I've spent some time on the site, familiarised myself with the bonuses and games, and the following TebWin review reflects my experiences.
TebWin is an online casino that launched in 2021
As always, the review will also be updated to include the latest bonuses and payment information, so if you want the best TebWin Welcome Bonus, click the link to the left of this text.
Basics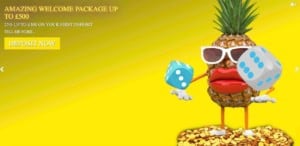 TebWin is a rare breed of online casino that is open to UK players but also accepts Bitcoin as a payment method. But don't get too excited because while UK players can join, they are exempt from Bitcoin payments. It's not TebWin's fault though—that's just how things work here in the UK. On the plus side, there are still reasons for UK players to sign up and the site is also open to players from many other regions.
TebWin isn't a very attractive casino. In the last year or so, online casinos seem to be sticking with one of two extremes. They either go all-out to look different and to provide players with a graphical masterpiece (as seen at Cadabrus Casino) or they keep things so simple and basic that it looks pretty uninspiring. TebWin is definitely the latter. There are big graphics on a main page slider, but even these look a little basic and don't flow with the sort of fluidity you'd expect from a site launched in 2021.
It's not offensive and it's not terrible—I've definitely seen worse—but it's not polished either. There are icons that overlap, images that are overly basic, and a general amateurish feel throughout. It looks like something I could put together with a Wix template and a couple of hours. And that's saying something, because I could make a paint-by-numbers Mona Lisa look like an abstract, soulless mess.
The site seems to have been built on the ProgressPlay platform, a turnkey casino solution that has been around since 2012. It has been used to develop a handful of casino and lottery brands and while I don't recognise most of them, it's definitely a legitimate brand and it's also fully licensed by the authorities of the United Kingdom and Malta.
Software and Games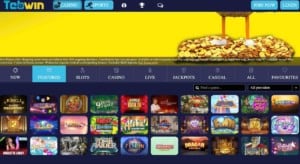 Some of the UK's favourite developers have added their rosters to the TebWin games room, including Blueprint Gaming, Big Time Gaming, Elk Studios, NetEnt, SG Gaming, Thunderkick, Quickspin, and Play'n GO. It makes for a decent range of games and one that can be enjoyed on mobile and desktop platforms.
There is a heavy emphasis on real money slot machine, as well as a good variety of Roulette, Baccarat, Blackjack, Poker, and other table games. The video poker  selection is a little more limited than I would have liked but the inclusion of Evolution Gaming means that there is no shortage of Live Casino games for you to peruse.
All things considered, the TebWin games room is nothing spectacular but it's certainly not terrible. It's above average and will appeal to most players across most regions.
Bonuses and Promotions
The TebWin Welcome Bonus is incredibly disappointing. On the surface, it looks great as it offers "up to £500 for all new players", but the more terms that you read, the less impressive it gets.
That seems to be a pattern with TebWin, as we'll discover in the Payment Options section below.
The bonus is spread across multiple deposits and the first is capped at £100. In that sense, it's not unlike Spinaru Casino and other top casinos reviewed on this website. But that's when the shine begins to wear off and look a little dull.
For instance, it's a 25% match and not a 100% match, as is the standard across the industry. It means that you need to deposit £400 to get the full £100 and not just £100. Secondly, and most frustratingly, there is a winnings cap of 3x the bonus amount and a 50x wagering requirement.
For example, let's assume that you deposit £400 and collect £100. To make those funds withdrawable, you need to wager a total of £5,000 and if you somehow get lucky and turn that £100 into £1,000 during that time, you will lost £700 of it before it can be withdrawn.
There are other bonuses as well, but they are all a little disappointing and they are not a patch on the types of promotions that you can get from Bitstarz and other top BTC casinos.
Payment Options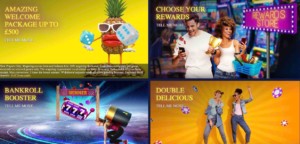 TebWin accepts Bitcoin payments using BitBay Pay. It's available for most players, with the exception of those from the United Kingdom. It has a minimum deposit of $20 and if you have a mobile wallet, you just need to scan the code and can make a quick payment.
There are a few other accepted payment methods, and whether you're in the UK, EU, or Canada, you'll find something to suit you here.
Those are the pros…now for the cons.
I find myself complaining a lot about payment setups on modern casinos. Far too many of them fail to get the basics right. TebWin makes many of the same mistakes, but there are a few others as well.
Firstly, the pending time is between 3 and 5 days. 5 days! That's an insane length of time for a modern casino. I wouldn't even expect that from the dodgy casinos that first populated the internet back in the 1990s.
Secondly, there is a withdrawal limit capped at just £3,000 a week and £6,000 a month, or whatever the equivalent is in your currency. As I have noted on other casinos, including the otherwise decent Ovitoons, withdrawal limits are a dealbreaker for some players, but they are little more than a frustration for the majority.
Finally, the TebWin Terms and Conditions makes it clear that all withdrawals will be charged a £2.50 processing fee. Again, it's another term that simply shouldn't exist on a modern casino.
As a small stakes player, you might not be bothered by the withdrawal limit, but the processing fee will certainly sting you.
You can choose from a variety of payment options and BTC is one of them, but those positives are soured somewhat by the aforementioned negatives.
Highlights
Licensed in the UK and Malta
Bitcoin Available for Some Players
Mobile-Friendly Casino
Lots of Big Game Developers
Live Chat is Open Around the Clock
Reviews and Customer Support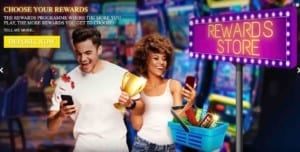 At the time of writing this review, TebWin hasn't been around very long and so there aren't many customer reviews out there. There are some decent ratings, though, and there are no alarmingly bad reviews, either.
On the customer support side of things, TebWin has a Live Chat feature that is open 24/7 and is the best way to get in touch. TebWin's support team is very helpful and professional and I didn't experience any issues when I contacted them.
Usually, this is where I talk about the casino's complaints and how they respond to them. I also typically discuss negative reviews and the tone they adopt when they deal with them. It can tell you a lot about an online casino and it's something I spoke about extensively in my review of Syndicate Casino, for example. However, there are no complains or negative reviews to talk about with TebWin.
Only time will tell, but if the TebWin support team is anything to go by, I imagine they will be very adept at responding to customer complaints and negative reviews.
FAQs
Why Can't I Use BTC In the UK?
It's a long story, but basically, it all comes down to the regulators. UK sites need to be regulated by the UK Gambling Commission and they are not too keen on cryptocurrencies as a payment option. It's hard to keep track of players and to prevent underage gambling, money laundering, and fraud when using BTC. That might change in the future, but for now, you can't use BTC in the UK.
Why Can't I Join TebWin?
If you are not able to join TebWin, it likely means that you reside in a country where the casino is not available. Many of the casinos we have reviewed here at Coinbuzz are licensed by the authorities of Curacao. In fact, I'd hazard a guess that at least 95% of them are regulated in Curacao. The laws there are completely different to the laws in Malta and the UK, and there may be countries that can play at Curacao casinos but can't play at Malta/UK casinos.
What Currencies Can I Use?
TebWin accepts USD, Euros, and Pounds Sterling. You can use any of these three options and change between them as needed. However, that doesn't mean that you need to be in a country that uses these currencies to sign up and play. It just means that your money will be converted once you have deposited.
Can I Play on Mobile?
As you would expect from a 2021 casino, all TebWin games are optimized for mobile, and you can play on tablets and smartphones. You can play directly through your web browser as well, so there is no need to download an app and you shouldn't have any compatibility issues.
Is TebWin Safe?
It is a safe and secure online casino. The operator may not be as big as some other major gambling brands and you might not recognise the casino name, either. But we're still talking about a site that is regulated by two of the biggest and strictest regulators in the business, so it's definitely legitimate and it's also 100% secure.
What is the TebWin Welcome Bonus?
At the current time, TebWin offers a Welcome Bonus of up to £500. It's spread across several deposits and the first of these offers a 25% match. It's not a terrible bonus, but it barely scrapes above average and has some very poor terms, including the fact that all wins are capped at 3x of the total bonus amount and there is a massive 50x wagering requirement.
Can I Play TebWin in the UK?
Yes, TebWin has a license from the UK Gambling Commission. It's rare to see a BTC casino with a UK license and SlotsHeaven Casino is one of the few examples I can think of. However, as noted in the review above, UK players are not able to actually use Bitcoin to deposit and withdraw.
Final Thoughts
TebWin has a very simple layout, good mobile optimisation, and a variety of top developers supplying many great games. It also accepts Bitcoin, although it's far from one of the best BTC casinos out there and you won't find it anywhere near the top of our best Bitcoin casino list. Sure, there are many good things to note about this online casino, but there are far too many negatives to report.
It takes too long for players to get their money. 3 days is unacceptable in this day and age and 5 days is a downright joke. Combine this with the limited bonus terms and the fact that the Welcome Bonus is just 25%, and you have a disappointing casino that could have been so much better.
It wouldn't take much for the operators of TebWin to make those improvements and create a significantly better site. A few fixes with regards to the bonus terms and payment options would suffice, and if those changes do occur, I'll be sure to return to this review and make the necessary alterations. If not, and if things remain the same, TebWin will forever be an average casino.
By all means, sign up for a TebWin account if you're looking for a new place to play some top games and collect some bonus cash. But if you want a truly generous and fun casino that ticks all boxes and is great for long-term play, TebWin is probably not the site for you.
TebWin Casino Review Details
Restricted Countries:
Australia
Belgium
Bulgaria
Croatia
Cyprus
Denmark
Estonia
France
Greece
Hungary
Israel
Italy
Lithuania
Portugal
Romania
Serbia
Slovakia
Slovenia
Spain
Sweden
Switzerland
US