The UK Gambling Commission is one of the strictest regulators in the gambling industry. It oversees all licensed online casinos and sportsbooks in the United Kingdom, and it makes sure that they follow a series of strict rules that keep their players safe.
But what are these rules, what makes the UKGC unique, and which casinos are licensed here?
Let's take a look.
What is the UK Gambling Commission?
The United Kingdom Gambling Commission (UKGC) was established following a law that passed in 2005 and came into power in 2007.
Prior to the founding of the UKGC, it was possible for sites outside of the UK to offer their services here, providing they received a license from a white-listed provider.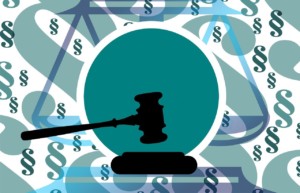 It's why so many UK-centric sites seemed to have a license from either the Isle of Man or the territory of Gibraltar.
The purpose of the UKGC was to establish laws that govern online gambling options in the United Kingdom.
These laws cover everything from safety and security to taxes and permissions. It changed the game in the United Kingdom, and it meant that many top casinos were forced to apply for new licenses or risk being kicked out of the UK gambling market.
Is the UKGC a Good Thing?
Have you ever seen those crime shows about stalkers? You know the ones—they usually begin with someone being blatantly stalked and harassed, the police refusing to do anything about it, and then the victim getting murdered.
That reminds me of the UK Gambling Commission.
Not the stalkers, the police, because the vast majority of times, the UKGC won't help you. Unless you're going through the virtual equivalent of being murdered, they just don't seem to care.
It's often said that the UK Gambling Commission changed the game by giving players an outlet if they were scammed. It also holds the casinos accountable for their actions. But those statements are often made by people who have never actually tried to contact the UKGC.
Let me tell you a story.
A few years ago, I was playing at a sportsbook in the UK. It had a respected name and was somewhat well known, but it has actually closed down quite recently.
I won about £2,000 and wanted to initiate a withdrawal. I was asked to verify my ID first, and I was happy to oblige.
I snapped a picture of my passport and sent it over, only to be told that the picture needed to include me actually holding the passport.
I took another image, sent it, and they replied to say the image had been cropped and couldn't be used.
It had not been cropped.
I took another image, and they said the same thing. The image came directly from my camera and was completely untouched, but I gave them the benefit of the doubt and sent again. And again. And again.
They refused to listen to reason or even tell me what was required, they just kept finding excuses. "It's too big", "it's too small", "it's cropped", "it's altered", "there is a light in the background".
I wish I was joking.
It was becoming quite obvious that they weren't interested in verifying me or paying me, and after 3 months of trying, I contacted the UKGC.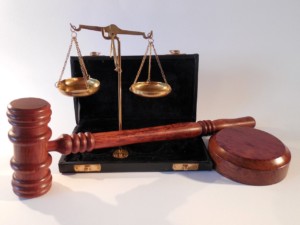 They told me that it would take several months to review my case, and when they finally replied several months later, their response was to point to the casino's Ts and Cs and tell me they were allowed to ask for verification issues.
That was beside the point, and they made it clear they didn't care or even read my complaint. The casino was allowed to continue, I ended up blowing the money on a stupid bet, and then the site went down.
They basically implied that the casino could keep rejecting my verification submissions without reason or logic, and that could continue from here to eternity.
Sure, they might have done something (eventually) if the casino stole all of my money and I had video proof and a signed document from the CEO admitting that they were thieves, but beyond that, they were as useful as a screen door on a submarine.
I do believe that the UK Gambling Commission does a good job in keeping the casino industry in check. They fine the sites that break their rules and they make sure that the sector is not flooded with scam sites.
However, I personally don't think that they put players first. They make their money from the casinos. They deal with the casinos. And so, they always place the casinos before the players. I don't think they can be relied upon if there is a serious issue, but they're probably better than having no regulator at all.
Probably.
Sites Licensed by the UKGC
All of the casinos on this page have a license from the UK Gambling Commission. They are some of the biggest and best casinos on this site and we have reviewed all of them.
For more information on these sites, just follow the links above and take a look at our casino reviews.
You will learn about everything from the safety and security of these sites to the payment options that they accept, the games that they offer, and the developers that they work with.
UKGC Rules
UKGC has introduced a lot of different rules over the years and it seems to be adding new ones all of the time. It's up there with the Swedish regulators when it comes to strict rules.
Some of the strictest laws revolve around verification, underage gambling, and problem gambling.
Online gambling sites are required to verify the identity of all gamblers and they must also complete "Source of Funds" requests in cases where large sums of money are gambled.
A Source of Funds request means that the player must prove they have the funds needed to gamble such large sums of money.
Other rules implemented by the UKGC in 2021 include:
All real money slot spins must take at least 2.5 seconds
Slots can't make it seem like the player has control over the outcome
All Autoplay features must be scrapped
Sounds and images that give the illusion of a victory following a loss must be removed
Players must be reminded of how long they have been gambling
Players must be shown all of their losses and winnings so they can keep track
These features are designed to help players stay in control of their gambling, and they are actually well considered.
For instance, many problem gamblers keep betting because they don't know how much they are losing. They lie to themselves and insist that they are making a profit or they are breaking even. When they are shown the proof of their losses, they may be less inclined to keep gambling.
Pros of the UKGC
One of the biggest benefits of the UKGC is that it keeps casinos and sportsbooks in check. It gives players an outlet in the event that they are scammed, and the initially vetting process means that dodgy casinos are less likely to slip through the net.
They still exist, of course, and it's not unheard of for scam casinos and really bad casinos to be licensed by the UKGC.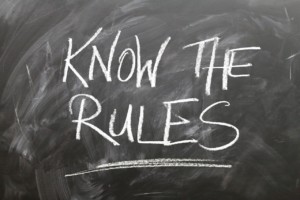 In fact, I have been gambling online for over 2 decades. I was there in the early days, before the UKGC and when the online gambling industry was like the Old West.
Despite that, most of my really negative experiences in this industry have come with sites that are regulated by the UKGC.
These sites might be legal and they might be held accountable. It's unlikely that you will get completely scammed and if you are, you will have recourse for action.
However, it's definitely not uncommon for sites that are licensed by the UKGC to have terrible customer support and frustrating practices.
Cons of the UKGC
Let's forget about how UKGC has helped the gambling industry for a moment. Forget about the additional security and tax revenue, and let's not think about UKGC in the context of anti-money laundering, fraud, and problem gambling.
How does it impact you if you are a responsible gambler above legal age?
In such cases, UKGC can be more of a nuisance.
For one thing, it is very difficult for sites to get a license from the UKGC and as there are high taxes to pay, many of them avoid working with the regulator. It's why you'll find a number of sites that used to be available in the UK but now block all access to UK players. It's also why you will encounter "Access Restricted" pages every time that you visit popular casinos in Malta, Curacao, and elsewhere.
The slot changes may be frustrating as well. On a personal level, I hate it when I stake €2, win €0.10, and then the site blasts me with images and sounds to pretend that I've won.
I also hate it when slots move slowly, and often double-click the "Spin" button so that I can skip to the end. Because of this, I absolutely hate the changes made by the UKGC and I am sure that many other players will have the same attitude.
On the flip side, I completely understand why they are there and I am happy to accept that they are for the greater good. Sure, I'll probably spend less money on slots than I usually do and I'll likely enjoy them a lot less as well. But that will save me some money in the long-term, so I can't complain.
FAQs
Do UK Casinos Need a UKGC License?
Yes. An online casino cannot operate in the United Kingdom if it does not have a license from the UKGC. That never used to be the case and a lot of sites operated under license from countries like Alderney, the Isle of Man, and Alderney. But that changed a number of years ago and all legitimate sites in the United Kingdom must hold an official license.
When Was it Founded?
The UKGC came into effect in 2007 following a law change that took place in 2005. However, it didnu2019t take on its current shape until a few years later, with some of the biggest changes occurring in 2014.
Can I Contact the UKGC?
Yes, you can contact the UKGC if you have an issue with a site that is regulated by them. Donu2019t expect a quick response though and remember that they will only help you if the casino actually broke their rules. Even then, theyu2019re not always very helpful.
Does the UKGC Tax Companies?
Yes, a tax is collected on gross gaming revenue. Itu2019s one of the main reasons why so many EU-based sites have refused to enter the UK market. 15% is a huge sum of money, especially when you consider that itu2019s charged on gross revenue and not profit.
Does the UKGC Only Deal with Casinos?
No, the UKGC also regulates sportsbooks, poker sites, bingo sites, and all other gambling sites that operate within the United Kingdom.
Play UKGC Casinos Now
If you are based in the United Kingdom and want to play at a top online casino, you will need to look for sites that are licensed by the UK Gambling Commission.
You will find a list of the best UKGC sites on this page. Just scroll to the top, browse through our reviews, and see what's available.
The high taxes and strict regulation mean that casino bonuses in the UK are not as high as they are elsewhere, especially with sites that are licensed by the authorities of Curacao. However, you can still collect lots of cash, with the average Welcome Bonus dishing out between £100 to £200.
Just remember, you will almost certainly need to verify your details before you make a deposit at one of these sites and you will also be resigned to slots that move slowly. But the upside is that you'll be guaranteed a safe and secure gambling experience in one of the biggest gambling regions in the world.