The Gibraltar Gambling License is one of the lesser-used gambling licenses, but it has a long history in this industry and has been associated with some of the best casinos and sportsbooks in the world.
Often acquired by major UK-focused betting brands, the Gibraltar Gambling License is one that plays a major role in the operations of brands like 888 and BetVictor, and in this guide, we'll look at how it operates, what rules it has, and how easy it is to acquire in comparison to licenses from Curacao, the UK, and other regions.
What is the Gibraltar Gambling License?
The Gibraltar Gambling License is provided under license from HM Government of Gibraltar in conjunction with the Gambling Act 2005.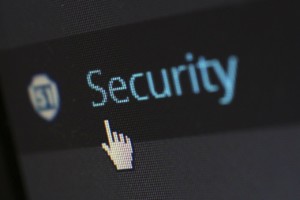 It grants powers to companies seeking to create online and telephone gambling services, including those related to casino games and sports betting.
It states that its main goal is to keep criminal activity out of the online gambling sector and to ensure that only legitimate, honest, and reputable casinos and casino owners are granted licenses. It lists its goals as:
Making sure that individuals with a criminal history are not allowed to run gambling companies or be involved with their operation.
All operators meet specific and exacting standards as set by the Gibraltar Gambling Authority.
Licensees abide by strict rules and regulations concerning anti-money laundering and anti-fraud measures.
Common Rules of the Gibraltar Gambling License
The Gibraltar Gambling Authority, just like the UK Gambling Commission, has very strict rules concerning anti-money laundering (AML) and know your customer (KYC).
These systems are set in place to ensure that underage gambling, problem gambling, and fraud are kept to a minimum, and that money laundering is eradicated.
The online gambling industry is a hotspot for fraud and other criminal activities, and so it's imperative that these systems exist. The problem is not with the industry itself, but with the opportunities that it provides criminals.
For instance, a criminal may use a stolen credit card to deposit large sums of money at an online casino. They will take a few risks, lose/win some money, and make it look like they are a genuine customer before making a deposit. The goal is to withdraw the money to a different payment method, one that they actually own. In that way, they have stolen cash from their victim and funnelled it into their account.
They can claim that they had a big win, which is certainly not unusual, and in doing so, they have just stolen and laundered money and the authorities can't do much about it.
Cryptocurrencies make this process even easier for them, as crypto wallets can't be tracked in the same way as credit/debit cards and web wallets.
As a result of this activity and these problems, regulators insist upon procedures such as:
Closed Loop Funding: If you have ever found yourself frustrated with an online casino that insists you withdraw back to the method you used to deposit, just know that they are not doing it to make life difficult for you. In fact, they do it to reduce money laundering and fraud, ensuring that people aren't funding their accounts with stolen cards and then withdrawing that money to their preferred methods.
Know Your Customer: ID checks are designed to keep tabs on the players making deposits and withdrawals. They verify that you are who you say you are, which means you can't use stolen cards and won't be able to gamble if you are underage or reside in an area where it is illegal to gamble online.
Source of Funds: If a user is gambling a lot of money, they may be asked to complete a Source of Funds request, whereby they are tasked with proving that they have the money needed to gamble such large sums, thus reducing money laundering/fraud and problem gambling.
Other Rules Imposed by the Gibraltar Gambling Authority
The above AML and KYC laws are just a few of the methods that this regulator uses to keep players in check.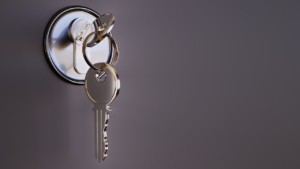 As with the Malta Gaming Authority and other regulators, it has a long list of other demands and requirements to keep casino operators in check, including:
Advertising Guidelines: The authorities of Gibraltar make sure that their licensees are not taking liberties when advertising their sites. It means that you won't find them cheekily advertising bonuses and bonus terms that don't actually exist.
Privacy Protection: Casinos must endeavour to keep all user data safe and protected. This issue has become increasingly important in the wake of many major breaches throughout the retail and financial sectors.
Payouts: Gambling sites need to proof that they can afford to meet payouts, which means they will never leave a player without their winnings.
Taxes: Duties are charged at a rate of 0.15% on the first £100,000 of revenue.
Testing: All licensees must prove that their games and software have been fully tested and proven as safe and fair. They use independent auditors like eCOGRA to guarantee fairness at all times and in all areas.
FAQs
Which Sites Are Licensed Here?
All of the sites listed on this page are in possession of a Gibraltar Gambling License.
Is it Safe and Fair?
As you can see from the rules and regulations listed above, all casinos that possess a Gibraltar Gambling License are safe and fair.
What Should I Do If I Have an Issue?
If you have a problem with a casino that is licensed by the Gibraltar Gambling Authority, you can contact them directly and file a complaint. They should act as mediators to resolve it.
Is it a Good License?
All licenses are good, in that they all verify the validity of an online casino and ensure they abide by certain rules and regulations.
Play Gibraltar Gambling License Casinos Now
Now that you know all about the Gibraltar Gambling License and the casinos that hold it, you should be more confident when using these sites. So, scroll up, take a look at our list, and start gambling with sites regulated in Gibraltar.