Pros
Massive Brand
Classic Games
Great Sportsbook
No Limits
Generous Bonus
Lots of Betting Options
Cons
Limited Casino Games
No Welcome Bonus for Some e-wallets
BetVictor is a massive UK betting brand that was one of the first to recognise the importance of online gambling, as well as the rise of certain foreign markets. It was founded by William Chandler and was initially known as Victor Chandler, with the eponymous chairman playing an integral role in its growth over the last few decades.
…one of the first to recognise the importance of online gambling, as well as the rise of certain foreign markets
Although it was originally based in the United Kingdom, BetVictor moved its offices to Gibraltar in the late 1990s to avoid paying tax and it continues to be regulated by the authorities of both Gibraltar and the United Kingdom. In 2004, the company rebranded as "VC Bet", only to switch back to "Victor Chandler" in 2008 and then eventually to BetVictor in 2012.
The BetVictor website is home to a large online casino, a sportsbook, and Live Casino. It also has a dedicated (and growing) esports section and one devoted to lotteries. In terms of instantly recognisable and respected UK betting brands, it's up there with the likes of William Hill, although it's not quite as big.
If you're not already familiar with the brand due to its household name in the UK, you may recognise it from its many sponsorships and partnerships, which have included poker tournaments, snooker tournaments, horse racing events, and more.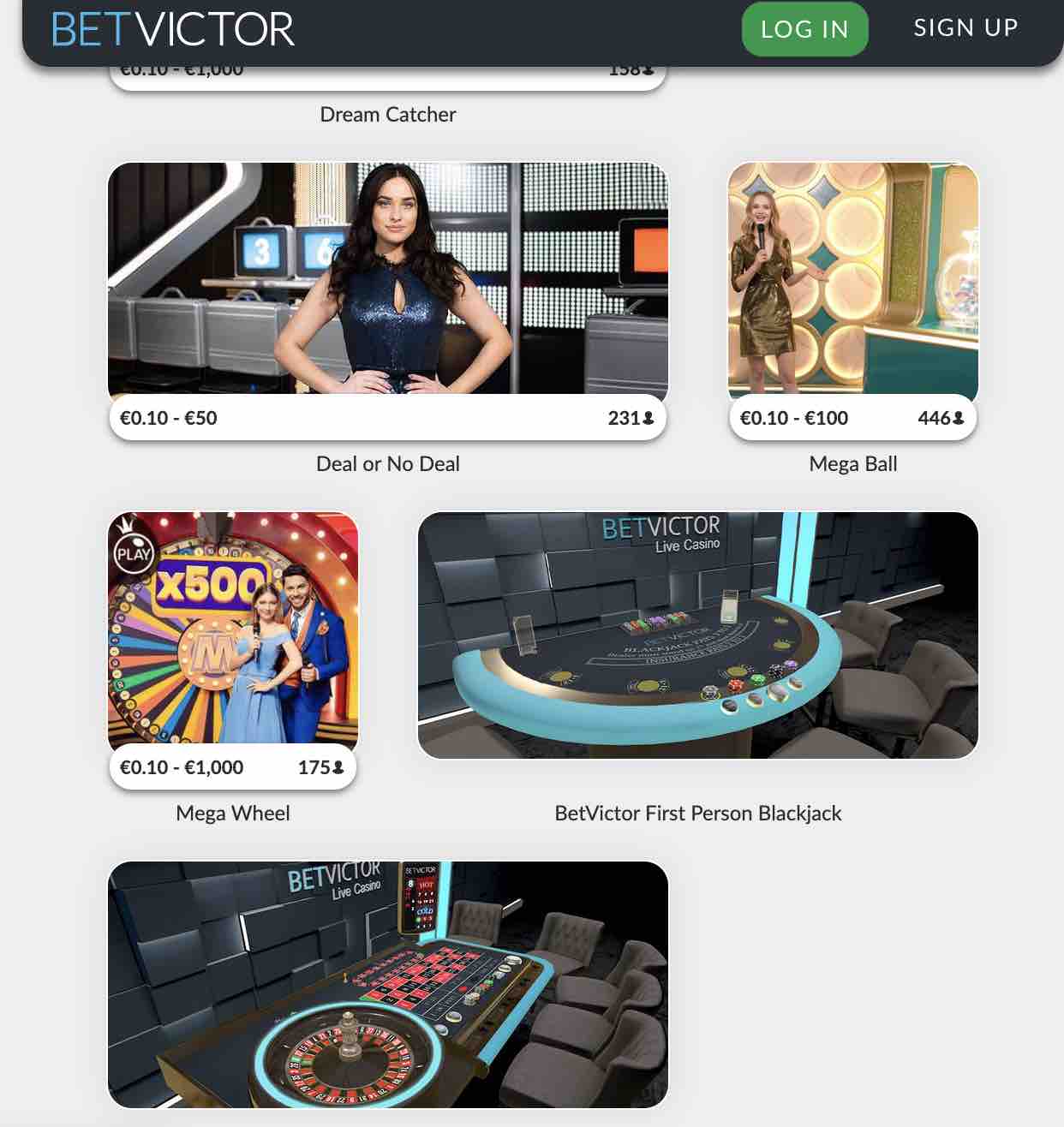 Software and Games
You can access BetVictor on both mobile and desktop and in both cases the site is well structured. I seem to have spent all of 2020 and most of 2021 complaining about poorly designed betting sites, including the rather oddly-themed Space Lilly, a site that has lots of positives but is in dire need of some consolidation and a good web developer.
BetVictor doesn't have any of these issues. You could argue that it's too big to have problems in this area and that would certainly be a valid excuse. After all, we're talking about a massive, long-running, and super-wealthy brand, and if you're cousin's blog can have a clean design then BetVictor's site should have one as well. But some of the biggest companies have some of the worst sites.
I won't point fingers (only because I haven't reviewed it yet and I want to save my anger for that review) but one of the UK's best-known gambling brands has an atrocious design. It's far too busy and messy and every time I access it I seem to have issues, from off-centred menus to slow-loading times, and more.
BetVictor not only beats this brand, but it has one of the best sites in the United Kingdom gambling market, in my opinion at least.
The games are not as impressive, however. It lacks the volume of MELbet and while size isn't always the most important thing, it can also be too reliant on classic slots.
I have been in this industry for a long time and I like to see new games. Every time I see a casino advertising Starburst and Gonzo's Quest over everything else, I die a little inside. BetVictor does have its own branded Megaways slot, which is nice to see, and it also has lots of jackpot games, which is great as well, but it's lacking in diversity.
Personally, I tend to gravitate toward Blueprint Gaming. Not only is it one of my personal favourite developers, but it's also the best one available at BetVictor and the site has a good selection of games from the British developer. It could do with being a little more original, either by bringing lesser-known developers onboard or investing in exclusive, but I don't think it cares.
You get the impression that BetVictor Casino just wants to tick a few big boxes so that it can appeal to the casual gamer, as well as sports bettors looking to blow their winnings. As a hardened casino fan, I might roll my eyes when I see a "Top Slots" section that seems to consist solely of Book of Dead, Starburst, Gonzo's Quest, Bonanza, and Rainbow Riches, but to someone who only has 20 minutes to spare and plays just once or twice a month, these are the games they will gravitate toward.
In that sense, while BetVictor's casino does have the edge over other sportsbook and casino sites like Rabona, it is somewhat lacking when you compare it to the biggest and best casino-only domains.
Bonuses and Promotions
BetVictor Casino offers all new players a 100% Welcome Bonus capped at £300. It's offered to new customers only and requires an opt-in. You will also need to visit via the right link, such as the one listed at the top of this BetVictor review.
The bonus comes with a modest wagering requirement of 35x and this must be met within 3 days, a very short space of time. You need to deposit a minimum of £10 to qualify for the 100% offer and it is not available in a handful of countries.
It's also worth noting that you will not qualify for this bonus if you make a deposit using Paysafecard, Neteller, or Skrill.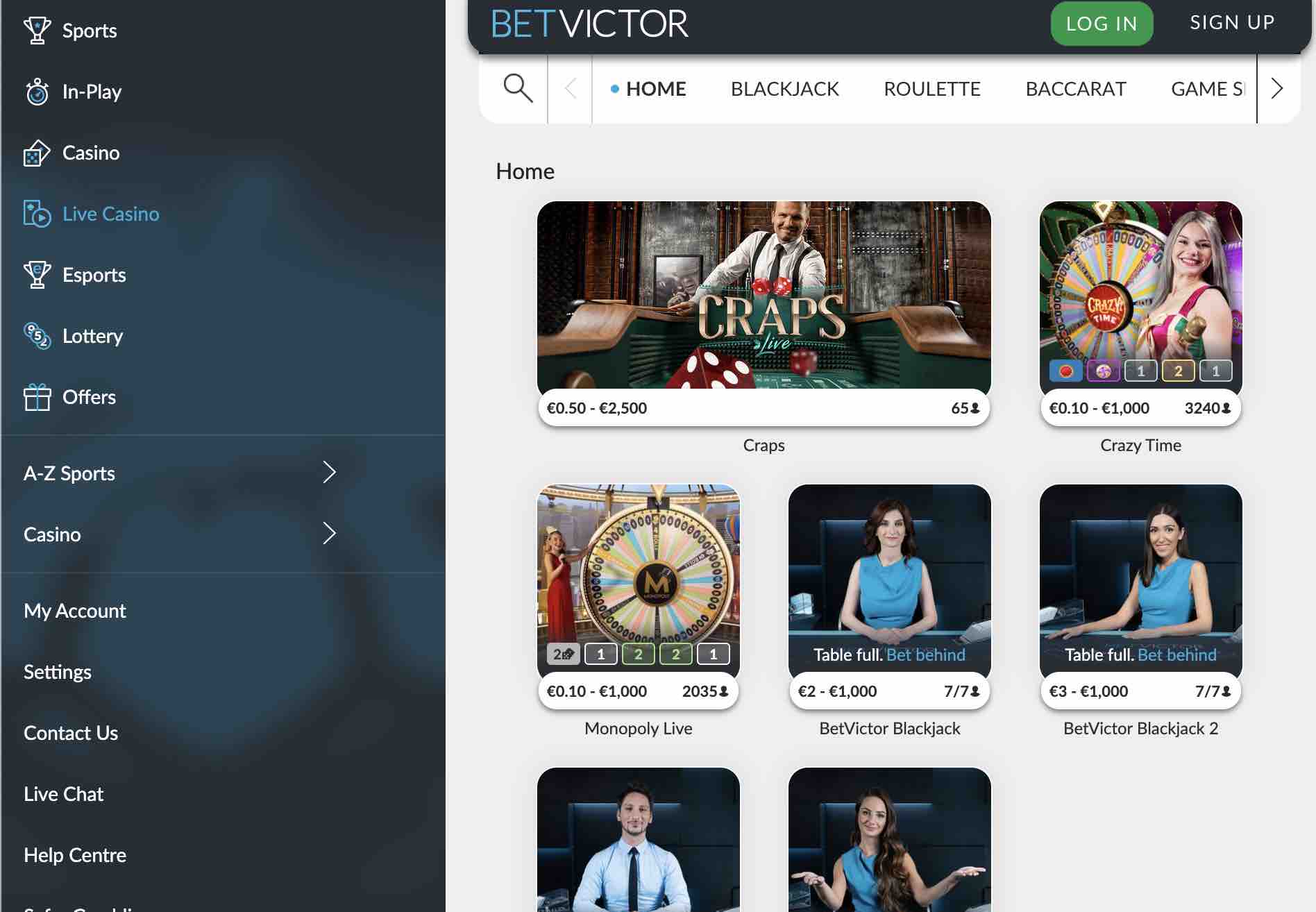 Payment Options
As a UK player, your payment options are limited to Visa, Mastercard, and PayPal. It's not a great selection, but all are fast and easy to use. In fact, BetVictor tends to process PayPal withdrawals within just a few hours and it's rare that you will need to wait longer than a day to get your funds. Skrill and Neteller are also available in some regions and although I can't confirm, there are claims that it accepts ecoPayz, Paysafecard, and bank transfers.
Of the many things that I tend to complain about on this site, withdrawal limits are right at the top of the list. I can't count how many times this issue has been raised, but if you want to see me rant on this subject, take a look at Cadoola Casino from Araxio. Limits are quite common on sites regulated in Curacao but thankfully, that's not the case in the UK and there are no such limits on BetVictor.
You may be asked to fulfil a Source of Funds request if you're depositing a lot of money, but this is a regulatory thing and is not imposed by the site itself. It basically means that you need to prove that you have the money you're gambling with and it's used to prevent money laundering and problem gambling.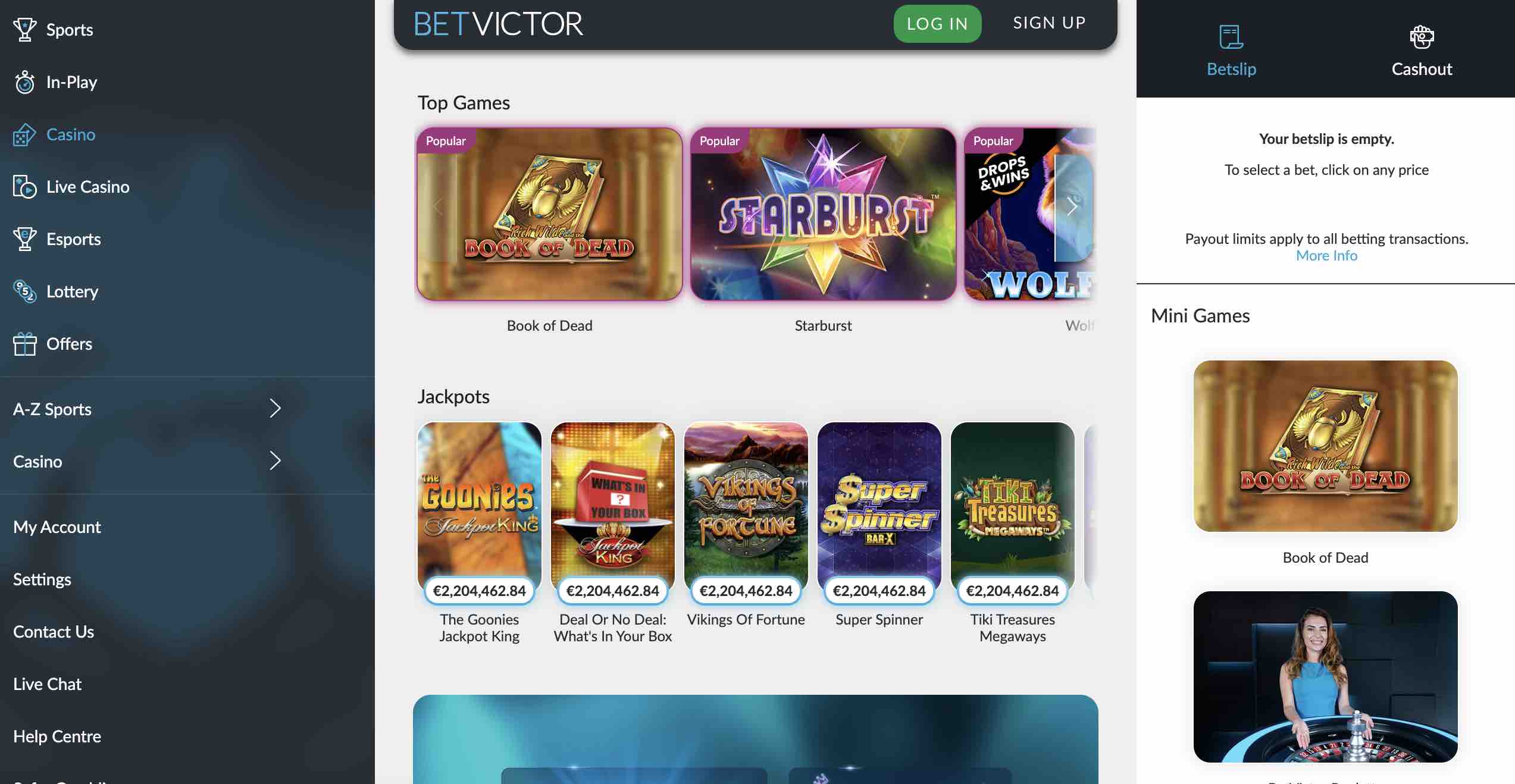 Highlights
Well-Known Gambling Brand
Massive Online Casino
Big Live Casino
Impressive Sportsbook
Regulated and Secure
Generous Limits
Good Support
Customer Support
I like to play all of the casinos and sportsbooks that I review here at Coinbuzz. I spend my days writing and gambling, so it's not difficult, and if I can bet on a few live-streamed snooker matches, play some Mega Moolah and convince my partner that I'm "working" at the same time, then so be it! With BetVictor, as with sites like PokerStars Casino and countless others, I don't need to do that.
Like any long-term UK-based gambler, I already have experience with them. In fact, I was a member of this site back when it was still Victor Chandler.
And yes, I am old.
Throughout that time, I have had several encounters with BetVictor customer support. Usually, my experience with casino support teams isn't the best. I've been ignored, insulted, and scammed. I even had one site (which was based on an established offline betting brand but has since, unsurprisingly, gone under) refuse to pay my winnings on the basis that I had won too many bets in a row, and they were suspicious of match fixing.
As if I had somehow convinced Man Utd to throw an entire match so I could win £50.
I have also had bad experiences with BetVictor, 2 of them. I won't go into detail, but what I will say is that these are common.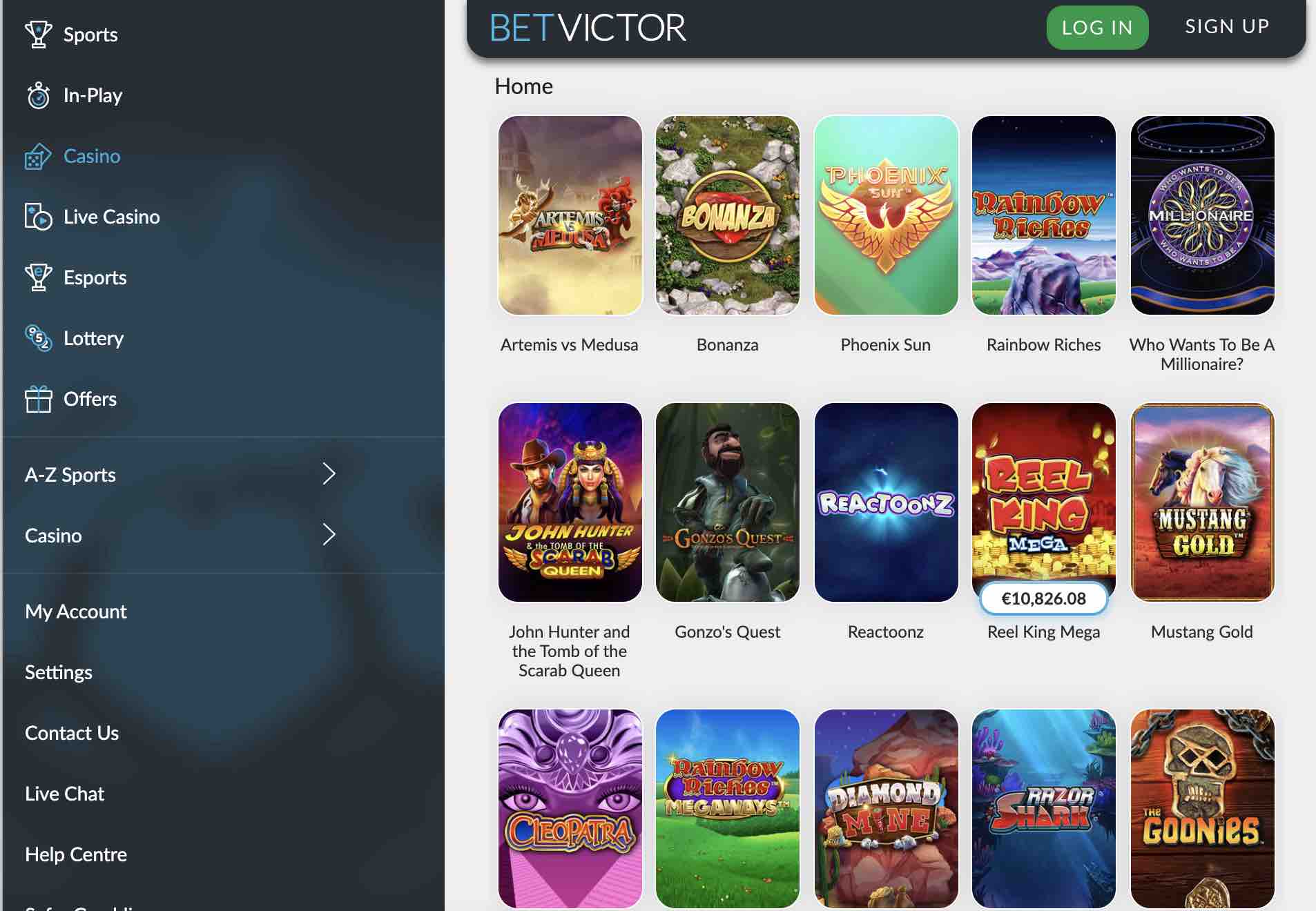 Think about the last time that you needed to contact a casino or sportsbook. Unlike an e-commerce company, you're not emailing them to ask about their products, check delivery dates, or query on whether their food is vegan-friendly. You're emailing them because you have an issue, and that means you're in a bad mood. To make matters worse, they all use customer support teams that are seemingly trained on how to be indifferent, disinterested, and rude.
Problems exist and the definition of a good site is not one that can avert these altogether but one that can deal with them when they arise.
Such was the case with BetVictor, but it required a little effort. They are generally very friendly and helpful. They also respond quickly. However, if the issue is considered unusual and is something that the customer support team has been trained to deal with, you'll likely be faced with frustrating replies and mentions of Terms and Conditions. To get around this, you need to go through the complaints procedure, at which point you'll be connected with someone who does actually see sense and also has the power to influence previous bets and monetary decisions.
So, to summarize, the support is quick and, for the most part, helpful. That stops being true if the issue falls outside of the usual, but in such cases you can simply go through the complaints department, kick up a fuss, and they will see sense in the end.
After checking through some BetVictor user reviews, I see several complaints about this first line of defence, noting how frustrating they can be to deal with. It seems that many customers get annoyed at this point and then give up. But you need to persist.
It's a good attitude to have for all online betting sites and something that has served me well in the past. If you have a problem that they won't deal with, persist until they do and you get the result you seek, and never rely on the initial support department.
It makes sense when you think about it.
Let's say that you're returning a shirt to a clothing store and you approach the shop assistant. If the shirt is torn or stained, they'll likely give you a refund. If the shirt is the wrong colour or size, they may offer to exchange it. But what happens if when you got the shirt home, you opened the bag to find that you had actually been given a cheesecake instead?
You didn't get what you paid for and you're angry, but the shop assistant is so baffled that they don't know what to do. The receipt definitely says "shirt", and they don't sell cheesecake, so they just shrug and remind you that they can only accept returns/refunds if you supply the initial item.
This is how the customer/casino relationship often works, and it's why you need to keep persisting until you get what you deserve/paid for. In the case of the cheesecake, the shop assistant might be baffled, but if you get through to a manager, they might look into things and discover that you were inadvertently given a staff member's birthday treat, and so they apologise and compensate you.
Whether it's BetVictor or not, if you believe you're in the right and you're not getting sense out of them, keep pushing until you do.
FAQs
Is BetVictor Safe?
Yes! It is one of the most trusted betting brands in the United Kingdom and you are definitely safe and secure when you are gambling here.
Who is Victor Chandler?
The company was originally named for the owner's son, who died in the early 70s. He is the father of the current owner, who is also called Victor.
How Old is BetVictor?
BetVictor was founded in 1946, making it one of the oldest in the United Kingdom.
What Has BetVictor Done for the Industry?
Not only did BetVictor encourage many other brands to move online and even to shift their HQs to Gibraltar, but it has also been said that the brand's move out of the UK was behind the abolishment of UK gambling taxes in 2001. Before then, UK players were required to pay tax on all of the bets that they made.
Where is BetVictor Available?
You can see a full list of restricted countries at the bottom of this review. The brand claims to have more than 500,000 customers in over 160 countries around the world, so despite the fact that it's often seen as a UK-focused destination, it's available in more places than it's restricted.
Final Thoughts
BetVictor is one of the best-known gambling brands in the United Kingdom and it has held onto that title for many years. It's often said that you don't remain in business for many decades without doing something right and while that's true, it's also true that some brands remain in business by doing the very least and simply trying to cling on for dear life.
BetVictor definitely isn't one of those brands. In fact, it has tried to innovate and improve every step of the way. It was one of the first major UK gambling brands to move online and to leave the UK for greener (and tax-free) pastures. It also entered into many international markets before its competitors and continues to thrive in international markets.
It's not perfect, and its size means that its customer support can suffer, as noted above. It also doesn't accept Bitcoins and while big, its casino doesn't compare to the likes of BetandYou in sheer volume. Still, if you're looking for a complete gambling destination, one that brings together a great sportsbook and an expansive casino and wraps everything up in a respected and trusted package, then you can't go much wrong with BetVictor.
BetVictor Casino Review Details
Restricted Countries:
Africa
China
Cyprus
France
Iran
Iraq
Israel
Italy
Netherlands
Switzerland
US
Languages:
Chinese
English
German
Spanish
Currencies:
AUD
CAD
CNY
DKK
EUR
GBP
NOK
NZD