The vast majority of the online casinos we have covered accept Visa. We have listed all of these sites on this page. They include casinos with slots, table games, and Live Casino games; you can place sports bets, play poker, and even enjoy a few games of bingo.
To start playing, just find your chosen casino, click the link, and make sure you collect the Welcome Bonus. You can also learn more about these sites by reading our extensive reviews.
If you want some more information about gambling using Visa debit cards, credit cards, and prepaid cards, just keep reading!
What Makes Visa Unique?
Visa is one of the most instantly recognisable brands in the world. It's often said that there are
close to 1 billion Visa cards
in existence, but this actually only covers credit cards. When you factor all debit and prepaid cards into the equation, the number exceeds 3.3 billion. It's the sort of coverage that every brand dreams of and one that dwarfs all other card providers.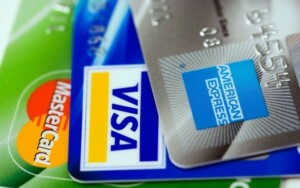 One of the biggest benefits of Visa cards, therefore, is that they are everywhere, and most adults have at least one Visa card in their possession. And if you don't, there's an equally good chance that you'll have a Mastercard, which pretty much gives you access to every legitimate online casino and sportsbook in your region.
You could argue that this kind of accessibility is no longer relevant in a world where people can join PayPal or Skrill in just a few clicks. After all, it's just as easy to send a few Bitcoins or get a Neteller account as it is to find and use your debit card.
But many of these methods wouldn't be available without Visa cards.
If you're like the average player, you will use your debit card when you sign up to a cryptocurrency exchange and purchase Litecoin, Bitcoin, Ethereum, and other digital coins. You will also use it when you join a web wallet service.
It's a foundational payment method, one that makes life easier for gamblers everywhere. If you don't have a Visa debit card, or any other card for that matter, life will get pretty complicated. You may find that you need to jump through multiple hoops just to get to where you want to be.

Credit vs Debit
As a payment method, Visa isn't as straightforward as Skrill or Bitcoin because you're not really dealing with a single payment method. Not only are Visa cards provided by a huge number of banks and creditors but they also span three main categories: Debit Cards, Credit Cards, and Prepaid Cards.
These have their own unique advantages and disadvantages when it comes to online gambling, and they all operate a little differently.
Generally, when we talk about Visa online casinos and sportsbooks, we're talking about all of these methods, but with a few exceptions.
First things first, all Visa casinos and sportsbooks accept Visa debit cards. These methods are abundantly available and they are by far the most commonly accepted method, along with Mastercard debit cards.
Secondly, while it also includes Visa credit cards, these are often only available for deposits and they are not offered to players in the United Kingdom, as credit card gambling was banned there in April 2020.
Finally, because Visa prepaid cards are designed to simulate debit and credit cards, they are often just as widely available as these two methods but cannot be used for withdrawals.
Now that we've gotten the basics out of the way, let's take a more detailed look at how these payment methods differ.
Visa Credit
Using credit cards to gamble has become a very contentious issue in recent years.
The UK government addressed this problem a couple of years ago and found that a large number of credit card gamblers were addicts, and the others were more likely to develop problem gambling habits. That's why they banned the practice and changed the UK casino industry forever.
A Visa credit card casino offers all of the following benefits and disadvantages:
Security
In our opinion, the only true benefit for Visa credit card casino gambling is the additional security that it provides.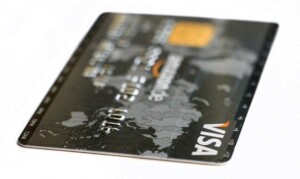 If anything happens to your card details or money, you are backed by fraud protection and will get all of that money back much easier than you would with a debit card.
For players who are paranoid about the legitimacy of their target casino, this is a valuable asset to have. Credit card fraud is surprisingly common and while a legitimate online casino won't outright steal your money or details, you could inadvertently give those details or that money to a site that isn't regulated.
This way, the sinking feeling you get when you realize your mistake will be followed by a wave of relief when you remember that you used a credit card.
Play Now, Pay Later
In the poker world, it's not uncommon for a player to offer to pay your stake on the promise that you will pay it back with interest if you win.
If the buy-in is $10,000 and you don't have a spare $10k sitting around, a more experienced player might cough-up the cash to give you access. They will then take a share of your winnings. If you win $200,000, for example, they might take $100,000, which means you get $100,000 without any upfront payment and they get a 1,000% return on their investment.
In a way, credit card gambling offers the same opportunities, albeit with many more risks. If you want to play a session of Blackjack now but won't have the funds until next month, you can use your credit card. That way, you don't miss out on the tournament/session, and when you win, you can pay back the money and profit from the rest.
Of course, this is also where you will find the biggest issue with credit card gambling, because it's very easy to get trapped and to start chasing losses. One minute you're depositing $100 in the hope you can pay it back, the next minute you've lost $2,000 and are ready to deposit another $2,000 to try and win it back.
This is how gambling addiction starts and it's how people lose everything, so always keep this in mind and make sure you use deposit limits to prevent this issue.
Rewards
One of the most common questions that people ask about Visa credit card casinos is whether they can earn rewards or not.
We've even seen some sites claiming that you can, suggesting that you can gamble, play, win, and then scoop all of those credit card rewards. In that sense, it's like a Loyalty Program, and if it was true, it would be great.
However, it's not. In fact, not only will your rewards card not cover gambling deposits, but you'll also be hit with extra fees.
All casino deposits are classed as cash transactions, which means you'll be charged the same as if you were withdrawing cash or purchasing money orders. This often includes an initial fee followed by a sizeable interest rate and means you could end up paying $15 on a $10 deposit.

Visa Debit
Debit cards are a little more straightforward than credit cards. Most players have one, they can be used in all regions around the world, and you don't have to worry about increased interest rates, fees, and problem gambling. However, there are still some things that you need to know about Visa and Visa debit card casinos, including:
Linked to Your Bank
The fact that your debit card is linked to your bank account is a major concern for players. If anything happens to that card, they could lose every penny that they own, and while this is rare, it still happens and it's a scary prospect.
Most banks have fraud protection and will cover you if anything happens, but they are not as generous as credit card providers and if they deem that you are at fault for the loss, whether because you willingly transferred money to a scammer or used the card on an unsecured site, they may refuse to compensate you.
What's more, it could cause issues with problem gamblers. The best way to restrict gambling is to create a bankroll, which involves creating a gambling budget and then ensuring that it cannot be increased. This is easier to do with web wallets than it is with debit cards, although deposit limits can help out if needed.
Slow Withdrawals
The reason that most modern casino players don't like debit cards is because payments move slowly. Even if the casino processes your winnings in a few minutes, it could still be several days before you receive your cash and it will take even longer if it's a weekend or holiday.
In the early days of casino gambling, this was acceptable. In fact, many sites had a pending time of several days, so it wasn't uncommon to wait up to 2 days to get your cash. These days, players are less patient as the industry has come a long way and there are many quicker and easier options out there.
For instance, in the past month we have played at half a dozen casinos and sportsbooks and have used PayPal and Bitcoin on all of them. On all but one of those occasions, we got our money within minutes, and in the other instance, it took just 6 hours.
Speed is the normality, and players don't want to wait several days.
Visa Prepaid
Finally, that brings us to prepaid Visa cards. These offer some of the same benefits of credit and debit cards, but there are a few issues that need to be addressed, along with some additional benefits. These include:
Easy Bankroll Creation
PayPal and Bitcoin wallets are a great way to create and manage a bankroll, but not everyone knows how to use Bitcoin and not everyone is happy with PayPal. For those who want a more old-school bankroll method, prepaid Visa cards are ideal.
Create a bankroll based on calculations of how much you can afford to wager every month. Set this money aside, add it to your prepaid card, and use that to gamble freely. When the money has been spent at the end of the month, you can repeat the process and continue playing the games that you love.
Of course, there is one issue with this method and that's the fact that you will need to move your winnings to an alternative payment method. Speaking of which…
No Withdrawals
Prepaid cards generally cannot be used to withdraw and Visa prepaid cards are no exception to this rule.

There are a few issues with this. Firstly, you will need to add another payment method to your account, and if you're using prepaid cards because you don't want to connect a bank account or credit card, this may render that process pretty pointless.
Secondly, it means you will need to add and verify another method, and people who use prepaid cards often do so because they don't have a lot of other methods at their disposal.
To negate this issue, we recommend thinking about your planned withdrawal option before you think about depositing with a prepaid card. If you want something that is equally safe, secure, and devoid of hassle, take a look at Bitcoin or another cryptocurrency payment method like Litecoin.
No Bank Account
A prepaid Visa card is not connected to your bank account and, in most cases, you don't even need a debit card or credit card to get one. Many of these cards can be purchased with cash and topped-up just like a mobile phone. That way, you're not giving your bank or card details to anyone and you only stand to lose the amount of money that is on the card.
The online gambling industry is safer than it has ever been and there really is nothing to worry about if you stick with regulated and certified casinos (such as the ones on this page). However, some players, specifically the older generations, are still very wary of using their card details online.
Some of them remember how lawless and risky the industry used to be, others have been a victim in the past, and then there are those who have been panicked by the scare stories. In any case, prepaid cards can render this a moot issue for players and give them some protection.
FAQs
Is Visa Safe?
Yes! It's one of the safest methods you can use.
Can I Use Visa in the UK?
Yes, it is available on most UK online casinos.
Can I Chargeback a Visa?
You can, but only if there was a fraudulent transaction.
Can I Use Visa in the US?
Most merchants won't touch US casinos so the answer is often a resounding no.
How Long do Visa Withdrawals Take?
It will take between 3 and 5 days from the moment the withdrawal is released.