PayPal is one of the oldest, biggest, and best-known payment services in the world. It has been around since the late 1990s and has dominated for most of that time. It's the payment method of choice for many online casino gamblers and we have reviewed a huge number of casinos that accept this option. You can see the best of these online casinos and sportsbooks at the top of this page, all of which have been reviewed extensively, with information covering their payment options, bonuses, games, and more.
History of PayPal Casinos
In the early days, PayPal was accepted on a few US gambling sites. It was the Wild West of the online gambling industry, but it didn't last for long. After the United States government clamped down on the industry, everything changed, PayPal ran fleeing for the hills, and the service was soon restricted across the entire online gambling industry.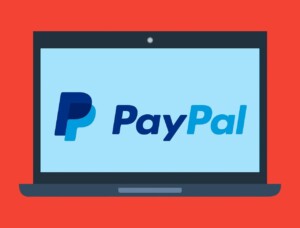 This is when services like Moneybookers, now known as Skrill, flourished. In fact, in the space of nearly a decade, and by focusing almost solely on the online gambling industry, Skrill generated a valuation in excess of £350 million. Once PayPal caught wind of all of this, it began accepting online gambling payments again, although this time it focused on tightly-restricted regions like the UK.
Not much has changed over the last decade. You can still use PayPal on the majority of online gambling sites in the UK, and the service is also available on sites that are regulated in Malta and Gibraltar, but it's fairly uncommon on sites that are regulated in Curacao and it's completely non-existent on sites that are unregulated.
It's actually a good sign if a casino or sportsbook accepts PayPal. Not only does it meant that they are regulated and have passed some stringent checks, but it also means you can resort to chargebacks and complaints in the event that the site turns out to be a scam.
Where to Find PayPal Casinos
I have reviewed hundreds of online casinos here at Coinbuzz, and more are being added all of the time. Despite that, the list of PayPal casinos is quite limited, and that's because it's not very common to find a site that accepts both PayPal and cryptocurrencies, and we tend to focus more on the latter.
It's because most PayPal sites are in the United Kingdom whereas most Bitcoin gambling sites are licensed in Curacao. PayPal doesn't seem to like Curacao-regulated sites; the UK Gambling Commission doesn't seem to like Bitcoin, and that's why the two go together like oil and water.
Still, they do exist, and I have also reviewed a number of sites that accept PayPal but have yet to embrace Bitcoin. You can find all of these are the top of this guide.
Pros and Cons if Using PayPal to Gamble
PayPal offers a lot of benefits. In many ways, it seems to be tailormade for online gambling. At the same time, however, there are a few issues that detract from those benefits. I have been a PayPal user for over 15 years. I have seen the good and the bad, and now it's time to shed the light on both of them.
Pros of Using PayPal
Fast and Easy
PayPal is very easy to use. You can use it even if you don't have an account, but that doesn't apply to online casino deposits as you will need to link your account so that you can make a withdrawal back to it. Still, it only takes a few minutes to sign up and while you will be asked to verify your account, it's usually just as quick and easy.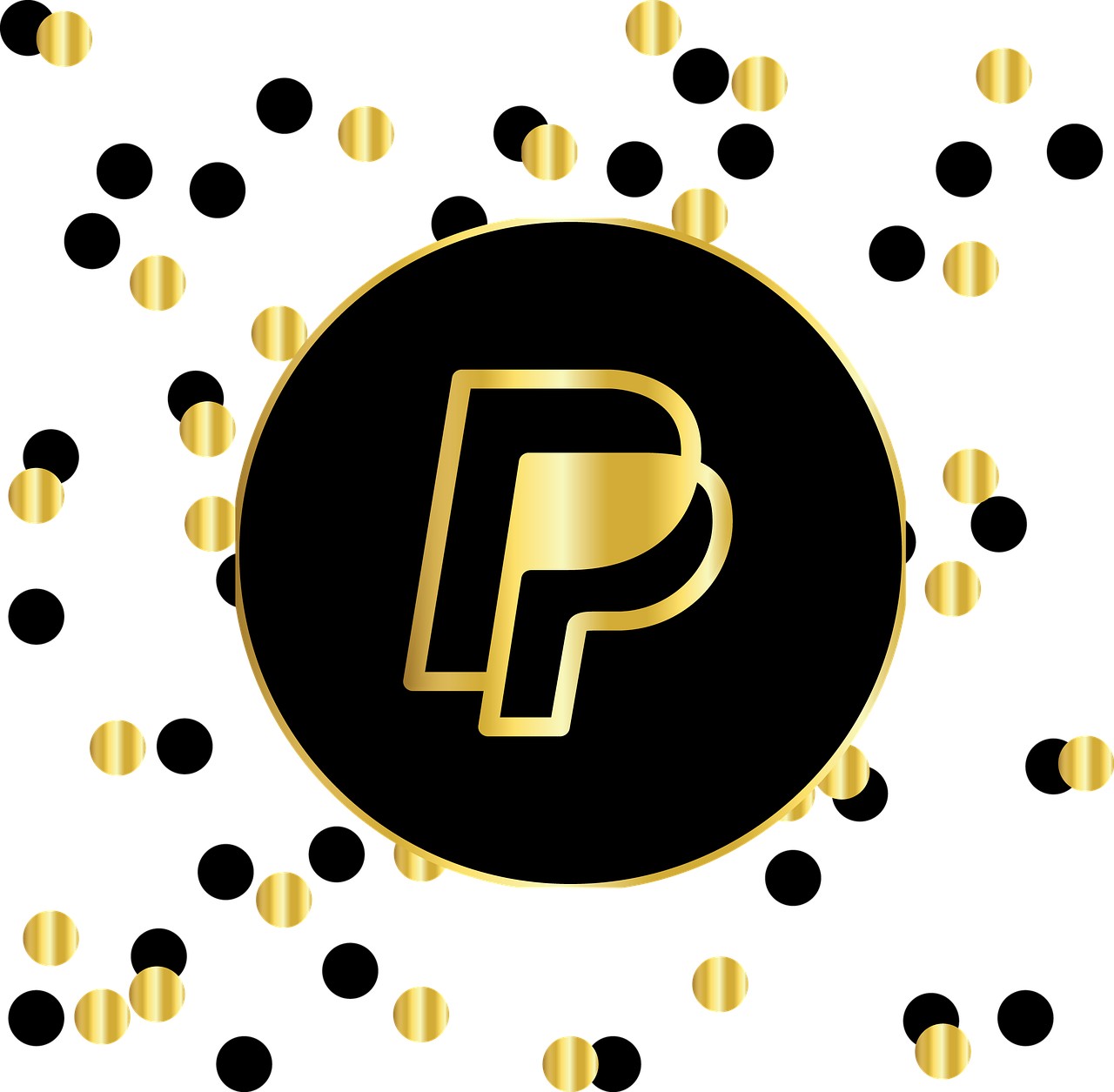 PayPal deposits are processed instantly and withdrawals should be just as instant. If there are any delays with your PayPal withdrawal, it is because the casino is prolonging the pending period and isn't submitting the cash as quickly as they should.
There are few payment methods that move as quickly as PayPal does. With Visa debit card payments, for instance, it takes between 3 and 5 days to receive your winnings after the payment has been processed, and if the site has a pending period, it could take over a week.
Great for Bankrolling
One of the great benefits of PayPal and other web wallets is that you can use it to bankroll your gambling. This is essential if you are a problem gambler trying to limit how much you lose but it is also essential if you are a professional gambler trying to account for every penny spent and every penny earned.
Just fund your PayPal account with your monthly gambling budget and make a commitment to not deposit more into that account until that monthly period has ended. From there, you can use your PayPal account to fund as many online gambling accounts as you want. They will all be funded from the same place and your withdrawals will be processed to the same place as well, which means you can ensure that your bankroll only increases with your winnings and not with another deposit.
Customer Support
Customer support hasn't always been PayPal's strong point. There was a time when contacting PayPal was like pulling teeth. You had to send them an email and hope that you got a response within a week. When you did, it was often just to ask you for further details and harass you with incompetence until you eventually gave up.
Over the last few years, PayPal has made some massive changes and the system now works perfectly. There are some issues when you have more specific points to address, and I'll discuss those below, but when it comes to contacting them and getting minor issues dealt with, it's one of the best systems I have encountered.
Simply log into your PayPal account and visit the Help section. You will then be shown a phone number and a unique code. Just dial the number, enter the code, and the person who answers the phone will know who you are and will have a connection to your account, which means you don't have to jump through all of those hoops regarding security questions and confirmations.
The support team are very friendly and incredibly helpful. They are a credit to the service and my experiences with PayPal (with the exception of the problem outlined in the "cons" below) has been one of the best of any payment service. It is far better than the likes of Neteller, in my opinion at least.
Accessible
PayPal is easy to use but it is also available on a large number of online casinos and sports betting sites. It's not as common as Mastercard debit and credit and it also lags behind e-wallets like Neteller and Skrill, but it's still available at a hundreds of online casinos. It means that one account and one large deposit is enough to cover you for many thousands of online slots, table games, Live Dealer games, and sports bets.
Cons of Using PayPal
Verification Issues
I have a personal account and a business account on PayPal. The business account needed to be changed to my business partner's name before it could be verified, and so I contacted PayPal to arrange this. They asked for some details, including both of our Passports, Utility Bills, and written statements with the company's letterhead.
When all of this was submitted, we waited a week and then received a form letter telling us that there was an issue, with no details concerning what the issue was. I phoned them again, and they told me that they don't have details on the issue and it was not possible for me to speak with the verification department, so there was no way of knowing. They checked the documents I submitted, made their best guess as to what the issue was, and asked me to resubmit.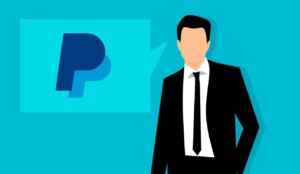 To cut a very long story short, this process dragged on for 4 months, involved over 20 form rejection letters, dozens of documents, over 50 phone calls, and endless amount of frustration. And I wish I was exaggerating.
It was dealt with in the end (it turns out that one of the passports wasn't signed, and no one had picked up on this) but it exposed a massive issue within the PayPal customer support system. On the one hand, it's excellent, but if you have an issue with verification or some other complex internal process, you better be prepared for some guesswork and a long wait.
Bad Reputation
If you've been in this industry for a long time, there is a good chance that you have a few casinos or payment services that you refuse to use because of a past experience. We've all been there—the company does something to anger you and so you badmouth them at every turn and refuse to use them ever again.
A lot of people feel this way about bet365 and other top online casinos, but PayPal is the biggest target of consumer hate. It's been around for a long time and has been used on a lot of sites. Some people have had their accounts blocked, some have been scammed as a buyer or seller on eBay, and others just hated the way they used to manage customer support.
If you're in this category, I would recommend giving the service another go. As long as your account wasn't suspended and you can still access it, it's worth returning to PayPal and seeing just how much the service has improved over the years.
FAQs
Can I Use PayPal Credit to Gamble?
You cannot use PayPal to gamble on an online casino or sportsbook. It only works with selected retailers and for certain purchases.
Can I Use PayPal Working Capital to Gamble?
If you have a PayPal business account itu2019s possible to use it for this purpose, but we would seriously advise against it. PayPal Working Capital is a great way to fund your business but a terrible way to fund your gambling habit. It will get very expensive very quickly, and before you know it, youu2019ll be paying cash fees just for the benefit of losing money.
How Long Do PayPal Withdrawals Take?
The money should land in your account instantly as soon as the payment is processed, but it may take a few days for the site to process your payment.
Does PayPal Charge Fees?
PayPal does charge fees for some services and features, but you shouldnu2019t need to pay any extra just for making online casino deposits and withdrawals. Some of the areas to be aware of include currency conversions, as these tend to hit you hard. You will also be charged a fee if you receive money that is marked as a payment for goods and services. This is generally not true for casinos and sportsbooks, though.
Is PayPal Better Than Skrill?
Personally, I much prefer PayPal as I havenu2019t had the best experiences with Skrill, but it all comes down to your personal preference. Skrill charges many of the same fees as PayPal and it also has many of the same benefits. PayPal is a little bigger and better known and itu2019s also available on most UK casinos. Skrill, on the other hand, is available in more non-UK casinos.
Can I Use PayPal in the UK?
You can use PayPal on most major online casinos and sports books that have a license from the United Kingdom Gambling Commission. However, you wonu2019t be able to use that PayPal account if it is funded exclusively by a credit card. The UK outlawed credit card gambling back in 2020 and they are pretty strict about it, so you may be prevented from gambling if you donu2019t have a bank account or debit card added to your PayPal account.
The Best PayPal Casinos
Now that you are up to speed with using PayPal on online casinos, it's time to start collecting welcome bonuses and playing! Just visit the sites linked at the top of this page, check the welcome bonuses on offer, and start playing.
And once you have finished checking out the many PayPal online casinos reviewed here at Coinbuzz, you can check with our other top payment option guides, including the excellent Paysafecard, were you will find many casinos that accept this method.