Skrill launched in 2001. It is an online payment provider that is based out of the United Kingdom and offers payment services across most countries and currencies. Initially, the service was known as Moneybookers and despite changing over to "Skrill" way back in 2013, you can still see the Moneybookers name being used in the terms and conditions of several casinos and sportsbooks.
Skrill is often considered as an alternative to PayPal and we have been guilty of making that comparison in the past, as well. However, while the two have gone in similar directions over the years, there are many ways in which they differ. Whether Skrill is right for you or not will depend on a number of factors but in this guide, we'll highlight some of the best features of the e-wallet and talk about the things that make it unique.
History of Skrill Casinos
In the early 2001s, PayPal was on its way to becoming one of the biggest payment providers in the world. It was available on online casinos all over the world, including the United States, and it seemed like a pretty good time for the company and for its many users. But then PayPal ran into a few regulatory issues and it issued a sweeping ban on online gambling.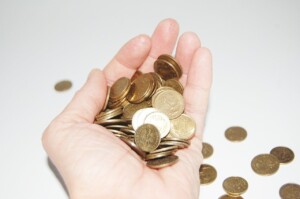 In 2001, Skrill launched, and eventually, it would seize control of this new opportunity and take command of a market that PayPal had relinquished. PayPal was an American company and it was following American guidelines. It adopted an attitude of, "Gambling is illegal in the US, we're based in the US, and so our services can't be used to gamble."
Skrill, on the other hand, launched in the United Kingdom at a time when all the big iGaming brands were finding their feet and established sportsbooks were moving into the online space. As a result, Skrill was able to grow to a value of over £300 million in a few short years.
It grew so fast and so big that PayPal finally stood up and took notice, allowing its services to be used by online casinos in countries where online gambling had been legalised. It was great news to a lot of PayPal users and although it seemed like bad news for Skrill, it didn't really make much of a difference.
By that time, most e-wallet users were happy with Skrill and reluctant to switch back to PayPal. What's more, there were still some regulatory issues that saw PayPal removed from dozens of major European casinos while Skrill became one of the most common payment methods in the industry.
The same thing happened to Neteller, another e-wallet that launched in the United Kingdom and took advantage of PayPal's absence. Eventually, the company behind PaysafeCard, a voucher-based payment system from the UK, purchased both Neteller and Skrill, combining all three of them into one of the biggest payment companies in the world.
One of the great things about this acquisition is that Neteller, Skrill, and PaysafeCard still operate as they have always done and the company has not tried to incorporate them in a way that would almost certainly anger long time users.
The Best Skrill Casinos
A huge number of the sites that we have reviewed on Coinbuzz accept Skrill. It's one of the most popular payment methods we have encountered, and that's true for both cryptocurrency casinos and traditional payment casinos. It is far more common than PayPal and is on par with Paysafecard, which has many unique benefits of its own.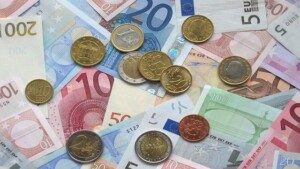 If you scroll to the top of this page, you will see a list of the very best Skrill casinos that we have covered. All of these have extensive review and we have also linked to all of their Welcome Bonuses and Loyalty Bonuses, including Deposit Offers, Free Spins, Real Money Tournaments, No Deposit Bonuses, and more.
If you want more information on these casinos, you can read our reviews. Just remember that all of the sites hosted on Coinbuzz have been closely vetted by our team of experienced reviewers, so the site is listed here, it's 100% safe, fair, regulated, and worthy of your time.
[inline_
Pros of Using Skrill
Should you use Skrill on an online casino and if so, why? Let's find out by looking at a few pros of using Skrill.
Great for Bankrolling
One of the great benefits of e-wallets like Skrill is that you can use them to bankroll, which is handy for professional gamblers, problem gamblers, and anyone who wants to monitor their spend.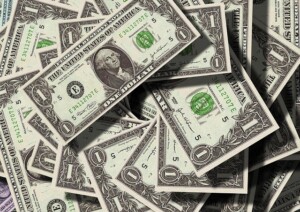 For instance, let's say that you want to limit yourself to €500 a month. At the beginning of the month, you can just deposit that full amount in your Skrill account.
You can then transfer that money to any casino, sportsbook, or poker room that you want. At the end of the month, if you have €2,000 in your Skrill account, you just withdraw €1,500, keep the rest, and start again.
If you have nothing, it's okay, as you budgeted for €500 and can just deposit another batch and then repeat the process. This way, you don't need to give your debit card details to multiple sites and can keep all of your budget and your winnings in one place.
Works with Multiple Payment Methods
You can use a wide variety of payment methods to fund your Skrill account. If you're using Skrill to gamble, many of these methods are pointless, as they can also be used directly. Still, it's good to have them as an option, especially if you're eager to try Skrill out or want to play at an online casino that only accepts Skrill.
Accepted on a Huge Number of Casinos
Skrill is more common in the gambling industry than PayPal. We can say that with relative certainty, because we see it everywhere and PayPal is nowhere near as common, especially on sites that are regulated in Curacao and Malta.
In fact, while we don't have the exact figures, Skrill seems to be one of the four most commonly accepted payment methods, up there with credit cards, debit cards, and bank transfers. That's great news for players, as it means that one account will give you access to a plethora of casinos and sportsbooks.
Easy to Use
Everything can seem a little complicated when you are using it for the first time and Skrill is no exception. However, it doesn't take long to get used to things and the software has been updated a few times over the years, with an emphasis on making things more user-friendly.
Available in Many Currencies and Languages
Skrill claims to be available in dozens of currencies and countries. There are very few countries where it isn't available, in fact, and you have to be pretty unlucky to reside in one of them. PayPal isn't always available, so Skrill may be a great alternative for players who want to use a web wallet and have been refused by other providers.
[inline_
Cons of Using Skrill
There are also a few downsides to using Skrill on online casinos. The same could be said for other payment methods, of course, but some of these are very unique to Skrill.
Not the Best Customer Support
There was a time when contacting Skrill was like pulling teeth. The only viable way to contact them was through email and when you did, you would receive a notification telling you that you needed to wait up to 2 weeks before they responded.
Not only is this a ridiculously long period of time, but if there was an issue with the way that you posed your question, they would ask you to rephrase and you would need to wait another 2 weeks. More commonly, you would ask a question, give as much information as you could, and they would respond by asking you to submit verification details to confirm your ID.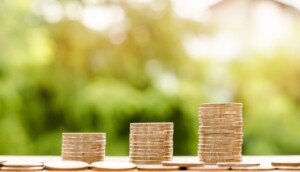 It's a frustrating process when it happens over the phone or through Live Chat, but when each message appears after a two week wait, it's a nightmare.
Admittedly, PayPal didn't have the best support at the time either and it was also painfully tedious. But it was never that bad, and while both services have improved, Skrill is still lagging behind.
PayPal has reached a point where we're happy to consider it one of the best in the industry. Skrill, on the other hand, is still lagging behind. It can be very frustrating to deal with any major company when you have an issue, but it's even worse if the support isn't great, and that's the case with Skrill.
Can be Slow
Some payment methods can take a long time to appear in your Skrill account and you may also be asked to wait several days or even weeks to verify your account. There are a lot of hoops to jump through and many days to wait, and it can be very frustrating if you are resigned to using certain deposit methods or verification processes.
Skrill has improved its services over the years and it's not as bad as it once was, but it has yet to adopt a super-efficient process and seems to be struggling with the strict regulations improved on the industry by regulators in the UK and EU.
Fees Can be Expensive
For a long time, Skrill was billed (often by users and not the company itself) as a cheaper alternative to PayPal, but this simply isn't the case.
There are certainly areas where Skrill is a little cheaper, but the difference is negligible, and there are other areas in which it costs a lot of money.
Certain deposit methods, for instance, could set you back a sizeable chunk of money and you may also be hit with transfer and currency conversion fees. The good news is that most people can avoid these by keeping it simple. The bad news is that a small number of users will have no other choice.
FAQs
Is Skrill Safe?
Skrill is very safe. It uses some of the best security and encryption technology to guarantee the safety of every user and every transaction. It is also certified by authorities like the Financial Conduct Authority.
Is Skrill Better Than PayPal?
If we had to pick between the two, we'd opt for PayPal, simply because it has made more improvements over the last few years. But that's just us, and you may have a different opinion.
Are There Other Payment Methods Like Skrill?
Is Skrill Expensive?
It can be, but if you're just using it to make payments at an online casino and collect the odd withdrawal, it's fairly cheap.
How Does it Compare to Current Transfer Services?
If you're comparing it to services like Wise and Revolut, there is a massive difference. The latter are not available on online gambling sites (although there are workarounds) and don't operate as traditional e-wallets. However, these services are much cheaper than Skrill when it comes to making transfers in a foreign currency. If you spend a lot of money at online casinos and often transfer money to other currencies, you may benefit from signing up for both Skrill and one of either Wise or Revolut.
Can I Use Skrill in My Country?
The list of accepted currencies is huge, so there is a good chance that yours will be included here. However, there are exceptions to the rule, so it's worth checking in advance.
Can I Use it To Gamble Online in the US?
You cannot use Skrill or other legit e-wallet payment methods to gamble in the United States. Online gambling is not legal in the US, at least not on a national scale.
Play Skrill Casinos Now
Now that you have all the info you need about using Skrill on online casinos, it's time to sign up and play! There is a wealth of great casinos that accept this payment method and all of them are listed at the top of this page. Scroll up, check the ratings, read the reviews, collect the bonuses, and start playing!
If you prefer to use another payment method, take a look at our other payment guides, including our article on the best Visa online casinos out there right now.