Neteller is a money transfer service that was founded before the rise of online gambling and was able to benefit from its popularity.
It's currently one of the most popular payment methods in the gambling industry and is accepted on a huge variety of casinos and sportsbooks, the best of which are listed on this page.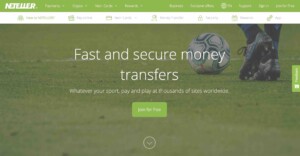 In this guide to Neteller casinos, we'll highlight all of the reasons this method is great, as well as a few of the reasons it's not. If you're ready to play Neteller casinos for yourself, just scroll to the top of this page and click one of the links.
All of the casinos at the top of this page accept Neteller and they have also been vetted by our team of reviewers. You can learn more by clicking the links, discovering everything from alternative payment methods to Welcome Bonuses and more.
History of Neteller Casinos
Neteller is often thought of as a UK company, and there is some logic and some truth to that, but it was actually founded in Canada back in 1999. In 2004, the company moved to the Isle of Man and in later years it acquired several other companies and merged into Optimal Payments, before becoming the Paysafe Group.
If that name sounds familiar, it's because the Paysafe Group also owns the Paysafecard platform and Skrill, making it one of the biggest and most influential in the financial services industry.
Paysafe Group is based in London and it is listed on the London Stock Exchange. It is also certified by the Financial Conduct Authority and despite its founding, it's pretty much a UK company through and through.
Most of Neteller's history is rooted in the online gambling industry. In those early years, PayPal was king. It was possible to use PayPal across most betting sites and you could even use it for this purpose in the United States. But things changed, regulations shifted, and PayPal, an American company, pulled out of the online gambling industry.
Simply put, online gambling was illegal and tightly controlled in the United States and because PayPal was based there, it pulled out. Even if you were based in the UK or Canada, you couldn't use it, and this remained the case for many years.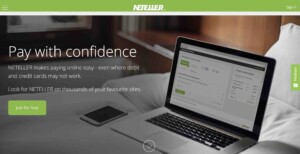 Neteller and Skrill were able to take advantage of this and used this period to become giants of the online gambling industry. Eventually, PayPal realized that it was missing out and it was able to move right back in, but by that time, Neteller and Skrill were already established.
Not only had many casinos and players become accustomed to using Neteller and Skrill, but PayPal still had restrictions, and so it was still difficult for gambling operators. It's why you can find PayPal across a number of UK-friendly casinos but have a hard time finding it on sites that are licensed in Curacao.
The Best Neteller Casinos
One of the great things about Neteller is that it's accepted on many online casinos. In fact, it's more popular than payment methods like PayPal as far as the gambling industry is concerned. The reverse is true with online retail and it's actually much easier to find retailers that accept PayPal than Neteller, but in the gambling sector it's king.
[inline_
Pros of Using Neteller
Neteller has some pretty big benefits for online casino players, just take a look at all of these pros:
It's User-Friendly
Neteller is very easy to use and has gotten easier over the years. It's still going to be a little confusing if you're new, but only because it's unfamiliar. And if you have used any similar services in the past, including PayPal, you should adapt to things pretty quickly.
There are lots of FAQs and troubleshooting guides to help you if you have an issue, but things are relatively straightforward.
It's Secure
Neteller is 100% safe and secure. It uses advanced security protocols to make sure that every transaction is secure and every player is safe. Of course, there are limits, and if you use the same password that you use elsewhere, don't use a secure Wi-Fi connection, and neglect to use two-factor authentication, then you'll be exposed, but the same can be said for anything.
It's Accessible
Neteller is available on more online casinos than PayPal and while it's not as common as debit cards and bank transfers, it's still one of the most popular methods.
If you're playing online casinos that are licensed in Europe or Curacao, there is a good chance that they will accept Neteller. It's why there are so many casinos listed at the top of this guide.
What's more, Neteller is accepted in dozens of countries and several different currencies. It has its limits, of course, but the same could be said for PayPal and other methods and it is accepted in more countries than not.
It's Great for Bankrolling
Web wallets like Neteller are great for bankrolling and can help whether you're a problem gambler trying to keep your spending under control or a professional gambling keeping track of your expenses.
For example, let's imagine that you have set yourself a budget of $500 a month. Typically, this means that you won't deposit more than $500 a month but can use your winnings to increase the amount. If you use Neteller, you just need to add $500 to your Neteller wallet at the beginning of the month and make a commitment to not deposit more until the next month.
You can then use your Neteller account to make a deposit at a host of online casinos and sportsbooks. One account will give you access to all of these sites and it means that you can keep track of that $500 monthly amount.
If you're a problem gambler, you should also use deposit limits to stop yourself from depositing more cash when you're frustrated or angry.
There are Lots of Funding Options
There are numerous ways to add funds to your Neteller account. The easiest is to withdraw from an online casino, and depending on how long the pending time is, the process should take just a few minutes or a few hours.
You can also get funds into your Neteller account using a debit card, credit card, bank transfer, or another web wallet like Skrill.
Some of these methods are better than others, so make sure you check to see if there are any fees. You'll also want to check the timeframe, because while some options are processed in just a few minutes, others can take up to 5 days.
[inline_
Cons of Using Neteller
Neteller isn't for everyone and depending on your circumstances and level of patience, the negatives may outweigh the positives. Just take a look at these cons of using Neteller.
You Will Pay Fees
Neteller isn't free and while you won't be charged for a membership, there are fees for using certain services and making certain transfers. For instance, if you deposit into your Neteller account using a Visa card, you will pay a fee of 2.5%, and there are larger fees for some other payment methods.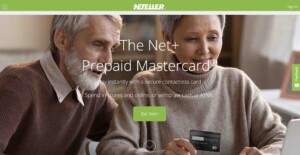 You won't be charged if you're transferring money to and from online casinos and sportsbooks, and that's how the service is used by most members, but in the first instance you'll need to fund your account and it could cost you.
The same is true for withdrawals. The amount that you pay will depend on your country and your currency, but some users are charged as much as $10 for every withdrawal to a bank account (a process that is free through PayPal) and 3.49% if they use Skrill.
When you consider that Skrill is owned by the same company as Neteller, it seems a little unfair to charge so much, but that's the way things are so keep this in mind when you deposit and withdraw using Neteller.
You Need to Verify
You will need to verify your Neteller account if you want to use it properly, and this means jumping through a few hoops and potentially dealing with some frustrating feedback from the customer support.
They aren't the quickest or the most helpful and if there are any verification issues, you may find yourself banging your head against a brick wall for a few days or weeks.
The verification process will include submitting a photographic ID, such as a passport or a driver's license, and sending a utility bill.
You may also be asked to submit a proof of payment method, such as a screenshot of your online banking statement or a picture of the front and back of your debit card.
It is Excluded from a Lot of Bonuses
One of the biggest issues with Neteller is not actually Neteller's fault, and it's the fact that many online casinos exclude Neteller casinos from qualifying for the Welcome Bonus. It's not just Neteller, as the same rules usually apply to Skrill, Paysafecard, and even Trustly, but's it's frustrating nonetheless and it's something you'll need to keep in mind.
A huge number of the casinos that we have reviewed include a term stating that the main Welcome Bonus, along with Reload Bonuses and other such offers, and not available to Neteller users.
It's a term you will always need to look out for as a Neteller user and while it's often displayed quite prominently, you may need to dig through the Terms and Conditions to find it.
You can also just take a look at our reviews of Neteller casinos, as it's something that our reviewers often pick up on and mention.
It Has Limits
You will encounter more deposit and withdrawal limits with Neteller than you get with debit cards, bank transfers, and a few other methods. Generally speaking, these limits will be well out of reach for the average user, but they may frustrate high rollers. If you're gambling with tens of thousands of Dollars/Euros at a time, you could encounter these limits fairly quickly.
As a high roller, it's generally better to use debit cards and/or bank transfers, as they have the least limits and often allow you to process huge sums of money.
FAQs
Is Neteller Safe?
Neteller is very safe. It is certified by major authorities and uses the latest security technology to ensure that every user is safe. Just make sure that you use two-factor authentication and create a long cryptic password that you don't use on any other website.
Is Neteller Better Than PayPal?
It really all depends on what you're looking for. The main difference between the two is that Neteller is more commonly available on online casinos while PayPal is more common elsewhere.
Is Neteller Better Than Skrill?
Neteller is very similar to Skrill and the two are considered interchangeable for many consumers. There are some differences, but if you have used one you will likely adapt to the other quite quickly.
How Big is Neteller?
Although Neteller isn't as big as PayPal, it's still a massive brand that generates over 1 billion in revenue every year, the vast majority of which is processed through online casinos and sportsbooks.
Can I Use a Prepaid Card?
Yes! Neteller offers members a prepaid card that is supplied by Mastercard and can be used in much the same way. For more information, take a look at our guide to Mastercard casinos, where we cover prepaid cards.
How Much Does Neteller Charge?
The fees vary depending on the feature. You will be charged for converting currencies, making deposits using certain payment methods, accepting payments, and more. As with PayPal and Skrill, you won't always be hit with these fees and when you are, they are often small.
Play Neteller Casinos Now
Now that you know everything about Neteller and the best Neteller casinos, you're ready to start playing. If you don't have an account, sign up today, join one of the casinos above, and make a deposit.
Just remember to check that the casino actually accepts Neteller as part of its Welcome Bonus. As noted above, many sites accept Neteller and Skrill but exempt all depositors from the Welcome Bonus.
It's frustrating, but it's also fairly easy to avoid as this term is usually displayed quite prominently on the site. You can also find more information in our casino reviews. Many of these reviews are centred around Bitcoin and other cryptocurrencies, but we have also spoken extensively about web wallets and have left warnings where appropriate.