Pros
Sportsbook and Casino
Lots of eSports
Real Money Tournaments
Big Live Casino
Huge Number of Games
Virtual Sports Selection
Cons
Customer Support Issues
Lots of Complaints
Slow Withdrawals
Cyber Bet is an online casino and sportsbook with an emphasis on eSports betting. It launched in 2021 and offers a wealth of top slots, table games, sports betting markets and more.
an online casino and sportsbook with an emphasis on eSports betting.
There are some concerns, though, and in the following Cyber Bet review, I'll address all of the pros and cons of this crypto casino and sportsbook.
Basics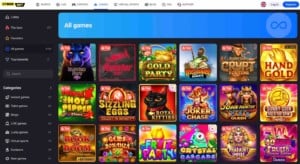 Cyber Bet operates under license from the authorities of Curacao, where it is also based. It's owned and operator by Antarts Limited and Ice Gaming N.V., companies that act as billing agents and license holders respectively.
It is a crypto site first and foremost and it offers both casino games and sports betting markets, the latter of which is the site's main area of focus. Due to the Curacao license, players from the UK and Sweden are not able to join Cyber Bet and it is also restricted in many other countries.
It can be accessed in Australia and New Zealand, but not in Canada, and it seems to do most of its business in Northern Europe. Generally speaking, if you can access and join other Curacao crypto casinos, including the excellent Bitstarz BTC casino, then you should be able to join Cyber Bet, as well.
Visiting the site will also give you an idea of whether you can sign up, as it directs most players from restricted regions to a "Blocked Access" page.
Software and Games
There are a couple of thousand games on Cyber Bet and the bulk of these are slot machines. They are all provided by the biggest developers in the online gambling sector, including Yggdrasil, Wazdan, Quickspin, Playtech, and Habanero. There is also a packed Live Casino featuring more than 100 different games from Evolution Gaming, the king of the Live Casino.
Cyber Bet does something that few other casinos do, something that I have complained about extensively, it places all of its games in neat categories. You can find categories like "Bingo", "Live Casino", and "Virtual Sports", as well as games that let you sort by features, themes, and more.
This is something that you don't even get with huge casinos like Oshi, so it makes for a welcome and rather surprising addition on Cyber Bet.
The site also has several provably fair crypto games, including dice. These games are not as plentiful as some other top cryptocurrency casinos, but there are a few to choose from and it gives you something unique to play when you tire of the slots and table games.
All of the casino games on Cyber Bet work on desktop and mobile. You should be able to play this site on any device and can do so directly through your web or mobile browser.
Just connect to the site, sign up, log in, and start playing. I didn't experience any lag or other such issues when playing here and while that should be the case with all modern casinos and sportsbooks, there are some frustrating recent exceptions.
Sportsbook and eSports Betting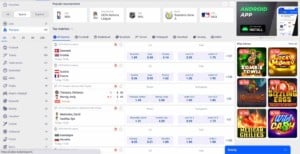 I can't possibly write a review about Cyber Bet without covering its sportsbook. The casino might be huge, but as the name suggests, Cyber Bet is a sportsbook first.
The layout of the Cyber Bet sportsbook is quite plain. It uses a simple blend of grey, white, black, and blue and looks pretty dull. On the plus side, it's very easy to navigate and find what you're looking for. That's ultimately the goal, and you typically stop noticing and caring about the dull aesthetic after you have been on the site for a couple of hours.
There are dozens of sports covered here and you will find hundreds of betting markets on all of them.
The football live betting markets usually give you a good idea of how big a sportsbook is, especially if you check during off peak times. There are hundreds of matches being played at any given time all over the world, but the biggest leagues tend to play during Saturday and Sunday.
If a sportsbook has lots of options on a Friday afternoon, you know it's going to cover most of your betting needs. Such is the case with Cyber Bet. I am completing this review after the end of the major European football leagues and at Friday lunch time, yet there are over 700 active football markets available right now.
Cyber Bet also has a surprisingly good selection of rugby, MMA, and boxing markets, all personal favourites of mine and all markets that are typically underrepresented on crypto sportsbooks.
Cyber Bet is not quite on par with bet365 and other huge sportsbooks, but it's far busier than many of the crypto sports betting sites I have reviewed here on Coinbuzz.
And that's before we get to the eSports, one of Cyber Bet's speciality areas. Rather than offering a handful of betting markets for Dota 2, LoL, CS:GO, and little else, Cyber Bet covers dozens of games and events.
At the time of writing this review, there are over 100 games available on League of Legends, all taking place within the next 24 hours or so. There are also betting markets for NBA 2K, Rainbow Six, and a few others.
As you would expect from such a dedicated sportsbook, Cyber Bet offers a wealth of accumulator betting options, as well as stacks of Live Betting markets.
Bonuses and Promotions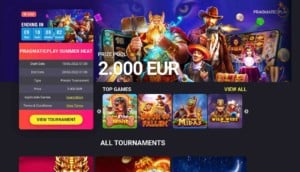 Cyber Bet doesn't offer much in the way of loyalty bonuses or a VIP program, but it does have a 100% Welcome Bonus and there are also Free Bets and Free Spins offered every now and then.
It's a far cry from the bonus-heavy crypto sites that you might be used to, but that's not exactly damning. There are still offers to collect and the site has lots of other things going for it.
Also, as seen with Roobet Casino and other recent additions to the crypto-gambling sphere, having dozens of bonuses isn't always essential if you can offer players incentives elsewhere.
Payment Options
There are a few issues with Cyber Bet's payment options. Along with customer support, this is where most of the negative reviews and customer complaints are focused.
Firstly, Cyber Bet withdrawals are very slow. The casino has a pending withdrawal period of around 72 hours, which means that if you use cryptos, it should take 3 days before you get your funds.
What's more, it has a verification process that is far from quick or easy. Many players have complained about a long and drawn out withdrawal process and others have warned that their details keep getting rejected, even though there is nothing wrong with them.
I've been there, so I know how frustrating it can be. Oftentimes, it has more to do with bad customer support and terrible processes than an outright scam, but sometimes it defies belief so much that it feels like a scam.
I once joined a sportsbook that had a respectable reputation and was relatively well known. I won some money and was asked to verify my details. I sent everything they asked for, and a couple of days later the documents were rejected because my passport picture was cropped.
It was not cropped.
I took another picture and resent. Same issue. I tried with three different cameras. Same issue. Eventually, they seemed to accept it, but insisted that I appear in my passport image. I took a picture of me smiling while holding the passport, and they told me it was too blurry.
It was not.
Fortunately, my partner is a photographer, so I asked her to snap a picture using her best camera. It was huge, but it was as clear as could be.
Then they told me it was cropped again.
This went on for 3 months. Eventually, I gave up, gambled the money, and lost. I told myself that if I won and turned it into a worthwhile amount, I would take the issue further.
Unsurprisingly, that operator disappeared within 6 months.
My point is that we've all had these issues, myself included, and you should never dismiss them. Don't assume that it must be a user error, as that's not always the case.
If you're stuck in that situation, you often feel helpless.
It reminds me of an episode of The Simpsons where Mr. Burns keeps asking a baseball player to shave his sideburns, even though he doesn't have them. Every day the player shaves more of his beard/hair, and Mr. Burns still complains. In the end, he shaves everything off, and the complaint continues.
Common sense won't always prevail.
Of course, this doesn't happen to all players on Cyber Bet, but it happens with enough to cause concern.
My advice is to try and get verified immediately. Don't deposit. Don't play. Just verify. And only when you make it through that step should you move on to the next one.
That way, if the site asks you to stop cropping a picture you never cropped or shave sideburns that don't exist, you can just back away and check out another site.
Highlights
Lots of Casino Games
Neatly-Ordered Game Categories
Big Sportsbook
Lots of eSports Betting Market
Real Money Slot Tournaments
Big Live Casino for Evolution Gaming
User Reviews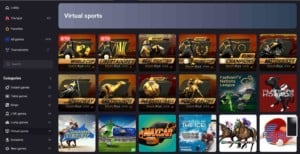 Cyber Bet has a poor average review score on many user review sites, including Trustpilot. It does make the effort to respond to negative reviews, which is always a good sign, but there are active and untouched complaints elsewhere that it has seemingly ignored.
This is a concern for players as you need to know you have somewhere to turn if you have an issue. You might think that you can complain to the regulator, but that's not always the case, especially with sites licensed in Curacao.
Also, while the site seemingly goes out of its way to respond to many negative reviews, it doesn't seem to try very hard to prevent them in the first place.
A lot of negative comments about Cyber Bet concern its customer support. It might be available around the clock, but it doesn't seem to be that impressive. I should add that I didn't experience any issues with Cyber Bet customer support, and I'm sure the negative experiences are in the minority, but there are more of them than there should be.
Cyber Bet clearly needs to clean up its act in this department. It needs to be faster, better, and more helpful. When that happens, the negative reviews will cease and more positive comments will appear.
FAQs
Can I Join From the UK?
The Cyber Bet sportsbook and casino doesn't operate under license from the Gambling Commission of Great Britain, and so you can't join from the UK.
Can I Join From the US?
Players from the United States are not able to join this site. We have heard of players using a VPN to get around such restrictions, but this is never a good idea. Not only does it mean you'll have none of the protections offered by the regulator, but it also means your account will be suspended when the inevitable verification request comes.
Can I Play on My Mobile?
Yes, you can play Cyber Bet on mobile devices and it supports both Android and iOS devices.
Is Cyber Bet a Scam?
Cyber Bet has been called a scam and if you're on the receiving end of suspensions, delays, and repeated verification requests, it can certainly feel like a scam. But it's a regulated and certified site working with safe developers. These issues have more to do with bad customer support and poor structure than outright scams.
Does Cyber Bet Have a Loyalty Program?
Cyber Bet doesn't have much to speak of in the way of a loyalty program. If that's what you're looking for, we recommend checking out the excellent King Billy Casino.
Final Thoughts
This Cyber Bet review is difficult for me. I really liked the casino and the sportsbook and I didn't have any issues with the customer support, either. It wasn't the best site that I have reviewed in recent months, but it was far from terrible. I also didn't have any account issues or verification problems.
But it's hard to ignore all of those negative reviews and comments. You could argue that they are fake, and I'm sure some people will do just that, but I have been around online gambling for a long time. I know when a review is fake. I know when someone has had a legitimate issue and when someone is just angry and exaggerating.
Cyber Bet clearly has some issues that need to be addressed and that's why I am scoring it down slightly. But because my own experience was fine, I still think that it deserves a decent score overall.
Cyber Bet Casino Review Details
Restricted Countries:
Afghanistan
Canada
Chile
Cyprus
Estonia
France
Iran
Israel
Italy
Latvia
Netherlands
Russia
Slovakia
Spain
Sweden
Switzerland
Turkey
UK
US
Languages:
English
French
German
Portuguese
Russian
Spanish
Thai
Vietnamese
Currencies:
BTC
CNY
EUR
GBP
INR
NOK
RUB
USD