Wazdan is often considered to be a fringe developer, one that doesn't really make the headlines but always seems to be there making up the numbers. But labelling it as such would be doing the hard-working Wazdan employees a disservice, as it actually has a huge selection of top slots and has helped to take move this industry forward in leaps and bounds.
In this guide, I'll take a close look at the best Wazdan games and features, as well as the best online casinos that host these games. To take a quick look at these sites right now, just scroll to the top of this page, browse through the many sites, and find out that stands out to you. All of these casinos have been vetted by our reviewers and they also have numerous real money slots from Wazdan and other big creators.
All About Wazdan
Wazdan launched back in 2010 as Server Based Solutions and it received a license from the Malta Gaming Authority in the same year.
The first Server Based Solutions casino was founded in 2012 and after a slow start, the company began picking up pace thereafter.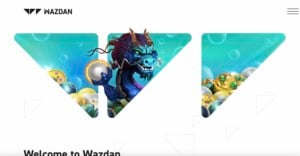 Server Based Solutions became Wazdan in 2015, the same year that they switched to HTML5 to ensure that all of their games were compatible on mobile.
Wazdan's license from the UK Gambling Commission came in 2017 and since then, the brand has witnessed immense growth, launching countless new slots, entering numerous markets, and establishing itself as one of the biggest players in the iGaming industry.
The Best Wazdan Casinos
We have reviewed and rated multiple Wazdan casinos. These sites offer games from Wazdan and from other well-known developers and many of them also provide cryptocurrency payment options, including Bitcoin, Litecoin, and Ethereum.
To see what's available and find the best Wazdan casinos for you, scroll to the top of this page, pick out the best bonuses and review scores, and follow the links to learn more.
Wazdan Features
Usually, the features that make certain developers unique include the multi-payline Megaways, which was created by Big Time Gaming, or even features like Rolling Reels/Cascading Reels, which is a personal favourite of mine.
With the exception of Megaways, these features aren't always unique and they don't really differentiate one developer from another. With Wazdan, however, it's a different story entirely and the brand has worked hard to make itself distinctive over the years.
All of the following features are built into Wazdan slot machines:
Volatility Levels
Do you find yourself rejecting certain popular games because of the volatility levels. Personally, for instance, I really want to like Gonzo's Quest from NetEnt, but I have taken thousands (if not tens of thousands) of spins and have never entered the bonus round or even had a winning session.
It just doesn't like me.
If it was Wazdan game instead of a NetEnt one, I could use Volatility Levels to change the game's volatility and make it more suitable to a particular session.
It's a great feature to have and, as far as I know, it's one that you won't find anywhere else.
Ultra Fast Mode
Another issue I have with many slots is that they move far too slowly.
I often find myself holding the space bar or repeatedly tapping "Spin" (a move that skips to the resolution) just to speed things up. With Ultra Fast Mode, there is no need, as it moves everything quickly and eradicates that frustration.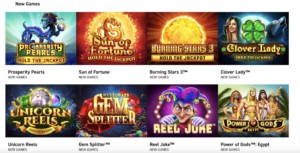 There is one caveat, though. I'm in the United Kingdom and I know that many of the people reading this will be in the UK, as well.
The UK Gambling Commission are planning to to change the rules on online slots in late-2022, and one of the rule changes will make it so that all spins must be tied to a specific time of 2-3 seconds.
It will likely prevent this feature from operating for UK players and will no doubt make life very frustrating for me and players like me.
Ultra Lite Mode
Wazdan slots don't stack-up the big graphics and features like slots by Betsoft. However, they can still be a drain on your connection or device if you're operating with limited capabilities. In such cases, you can switch to Ultra Lite Mode, which streamlines everything and allows it to move quickly and fluidly.
It might be a little hard to imagine that people can have such weak devices and connections in this day and age, but they do.
What's more, there have been several times in the past when I've been reviewing slots with dozens of open windows, documents, and spreadsheets (all while streaming a film on Netflix/Amazon) and the game has moved at a snail's pace.
If I'm given the option of stopping my Netflix/Amazon horror movie binge or reducing the graphics and processing demands of the slot, I'm always going to choose the latter. I'm sure that Wazdan didn't have multi-tasking, disorganised writers in mind when they created this mode, but it's certainly a target market.
Big Screen Mode
Big Screen Mode was launched by Wazdan in 2019. It enlarges the reels via two different zoom options, allowing players to adjust how the slot looks and feels on their computer or device.
It's something you don't see very often and while it's not something I have ever felt the need for, it may come in handy for users of more obscure devices/browsers, as well as those with vision problems.
Best Wazdan Games
Most online casino developers—including small studios like Thunderkick—release a handful of slots every year. It's a seasonal thing, as opposed to a weekly or monthly thing, and it means that the creators with the biggest rosters are the ones that have been going for many years, as well as the ones that have acquired many smaller studios.
Microgaming is a great example. Not only has it been going strong for a quarter of a century, but it has many smaller developers working under it, including Just For The Win. The result is that Microgaming releases a huge number of slots every year and these dwarf the ones created by other studios.
Wazdan has the look and feel of a small studio, but it has a roster that can rival some of the biggest names in the industry. At the time of writing, its catalogue has over 130 games. Not only is that impressive for a small studio with a little over 10 years of operation, but it's downright astonishing when you consider that Wazdan was more or less inactive for several of those years in the early days.
There are a lot of games to sift through and they seem to release a new one every month. In the list below, I have highlighted some of my personal favourite Wazdan slots. It's a small selection and it's taken from a huge list, so keep this in mind and remember that there are many other games from Wazdan to explore.
Infinity Hero
Infinity Hero is a superhero-themed slot machine staring Wazdan's own creation, the titular Infinity Hero! The Lycra-clad hero stands by the side of the reels as they turn and can interact with the game at several points.
There are lots of fruit symbols on the reels and it's possible to unlock a huge number of Free Spins, along with a maximum payout of 13,000x.
Magic Stars 3
The Magic Stars slot game is one of the biggest in the Wazdan range. There are a few games in this series and they have some of the biggest innovations in the Wazdan roster. The games seem a little simple on the surface, but there is a lot going on underneath and if you're struggling for a place to start with Wazdan, Magic Stars 3 is perfect.
Power of Gods Egypt
Power of Gods Egypt is Wazdan's answer to top slots like Book of Dead from Play'N GO and Cleopatra from IGT.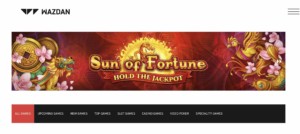 Egyptian slots are some of the most popular in the online gambling industry and there is no shortage of them to choose from.
If I had to create a list of the best slots with this theme, I'm not sure that Power Of Gods would be there, but it's still a decent little slot and it's worth playing if you like other games that follow this theme.
Prosperity Pearls: Hold the Jackpot
Prosperity Pearls is one of the most unusual slots in the Wazdan range. It has several jackpots attached to it and there is a very exciting respin feature, as well.
The Hold the Jackpot mechanic is actually used on several other Wazdan slots, not just Prosperity Pearls, and while it's nowhere near as impressive as the jackpot series offer by Playtech and Blueprint Gaming, it still gives you a chance to win big when you spin.
Multiways Gem Splitter
Gem Splitter is Wazdan's answer to the Megaways mechanic as it's possible to unlock close to 60,000 paylines when you spin these reels.
There are connecting symbols, Free Spins, and a big Scatter. It is also possible to win more than 9,000x your stake, which means that you will get a €9,000 payout from a bet of €1.
Choco Reels
A sweet-themed, candy-coated real money slot machine loaded with chocolate, lollipops, and other sweet treats. It takes place before the backdrop of a gingerbread town and has a unique 6×6 reel setup. Throw a huge Free Spins feature into the mix and you have a top slot machine that will keep all players interested.
The sweet aesthetic is one that seems to be very popular these days as there are numerous slots that have adopted it. Choco Reels is actually one of the better ones that I have encountered and I would go as far as to say that it was one of the best Wazdan slots I have played.
FAQs
What is the Best Wazdan Slot?
It really all comes down to your personal preference, but you have a lot of different options to choose from. Take a look at the list above and use that to start. Once you've had a few spins, you'll discover which game is best for your needs.
Where Can I Play?
You should be able to play Wazdan games in all of the casinos listed at the top of this guide. However, there may be exceptions, as the games will only be available if you reside in a region where Wazdan is licensed.
How Many Wazdan Slots Have Been Released?
There are more than 130 out there right now and they seem to be released at a rate of at least 1 per month.
Can I Play on Mobile?
Yes, you can play Wazdan games on mobile. All Wazdan titles are HTML5 friendly, which means they can be played directly through a browser. It means that you don't need to worry about compatibility issues as you can play through major web browsers like Chrome.
Where are Wazdan Games Licensed?
Wazdan has licenses from a huge number of regulators, including those based in the United Kingdom, Malta, Sweden, Romania, Greece, Denmark, Lithuania, Latvia, Portugal, Estonia, Spain, Italy, and Colombia.
Can I Play Wazdan Games in the United States?
Wazdan is one of a growing number of iGaming developers that has a license from the authorities of New Jersey, allowing its games to be offered there. However, that license doesn't cover all of the United States and you may face restrictions elsewhere.
Play Wazdan Casinos Now
You've learned about the history, you've discovered the features, and you know all about the slots—the only thing left to do is start playing!
So, head to the top of this guide, peruse the many Wazdan casinos, and sign up. All casinos on this page have a Welcome Bonus offered to new players and they have also been reviewed, so you can either click straight through to the bonus or read more in our reviews.
For other top developers that focus heavily on innovative features and are rising rapidly in the iGaming industry, take a look at Pragmatic Play, a top creator known for some huge slots, as well as a highly competitive Live Casino.