Online casinos have a lot of things in common. It doesn't matter what theme they use or bonuses they offer, all of them accept Visa card payments, have some kind of Welcome Bonus, and offer NetEnt games. Or so it seems.
There are casinos that lean more toward either Microgaming or Playtech, as well as ones that focus more on Betsoft and other fringe developers. There is also a split in the Live Dealer sector, with most opting for Evolution Gaming, and others preferring Ezugi, Playtech Live, or Pragmatic Play Live. But it seems that all of them host NetEnt games, and it's easy to see why.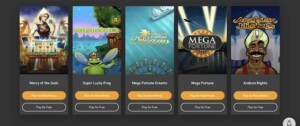 After all, not only is NetEnt licensed in a number of regions around the world, but its games are hugely popular with players. They exploit a mix of themes, styles, mechanics, and features, and they always manage to be brilliant.
If you're ready to play these games for yourself, take a look at the list of NetEnt casinos above. For more information on this developer, including the types of games you should look for and the reasons they're unique, keep reading!
The Best NetEnt Casinos
NetEnt has over 200 games at the time of writing. This means two things: You have plenty of top titles to choose from and NetEnt is not enough to populate a casino on its own.
In fact, that's why NetEnt is so common. Casinos want the biggest and best games, as well as the largest lists. NetEnt meets their needs, because not only is its roster incredibly impressive, but the fact that it has 200 games means they can use NetEnt to boost their numbers.
Put yourself in their shoes. If you have a Microgaming casino and want to offer an additional 500 games, do you work with dozens of smaller developers or do you just sign on the dotted line with NetEnt? The answer is obvious, and that's why NetEnt is so widespread.
To see these casinos for yourself, just browse the thumbnails at the top of this guide. All of them host NetEnt games and they are also highly rated, so there's a good chance they will have what you're looking for.
NetEnt Features
We're huge fans of NetEnt. As our regular readers can attest, we rank this developer up there with the likes of Betsoft Gaming, another developer that is big on innovation and originality.
But why do players love NetEnt so much? What makes this developer so impressive to us and to everyone else?
3D Graphics
The baseline graphics of NetEnt slots are as impressive as any other creator (perhaps with the exception of Betsoft) and as the technology improves and NetEnt grows, these graphics just keep getting better and better. Take a look at games like Vikings, The Invisible Man, and Guns 'n' Roses and you will see exactly what we mean.
Unique Features
NetEnt was not the first to use the Avalanche feature, one that also goes by names like Rolling Reels, as seen on many Microgaming slots. However, it has created some of the best examples of this feature and when many players think about the Avalanche mechanic, it's NetEnt that they picture.
The feature works by destroying all winning symbols and dropping new ones into place from above. Every time you win, a multiplier is added to the reels and all resulting wins come from a single spin. Avalanche is the feature that made Gonzo's Quest one of the biggest and best-loved slots in the iGaming sector and it remains one of the best uses of this mechanic.
NetEnt has also licensed Megaways from Big Time Gaming, which is why you'll find Megaways versions of several NetEnt classics, and it's not afraid to try new things and explore new features.
Stacks of Bonuses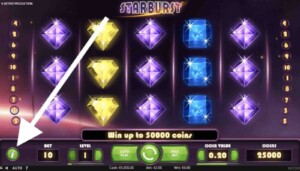 Gonzo's Quest and Starburst are two of the best-known NetEnt slot machines and they are also two of the simplest. In the case of Gonzo's Quest, there is just one main bonus round, and the high volatility of the slot means it doesn't appear very often.
This is the exception, though, as many NetEnt slots are loaded with bonuses. At the very least, you will find a unique gaming mechanic or two, along with some randomly and uniquely triggered features, as evidenced by slots like Spinata Grande (discussed below).
Famous Licenses
Some of the best slot developers have used famous trademarks and licenses to get themselves noticed, after which they let their quality features and graphics take over. Such is the case with the brilliant Blueprint Gaming, a brand that is quickly becoming a favourite of ours.
It's something that NetEnt has also done, with the difference being that it tends to focus on more unusual and unique trademarks. For instance, it has launched a number of slots based around heavy metal bands, including Guns 'n' Roses, Motorhead, Ozzy Osbourne, and Jimi Hendrix.
It licenses the right to use the likeness of the bands and also plays their music. Listening to classic tracks like Sweet Child of Mine and Ace of Spades makes for a welcoming change from the usual monotonous tracks that play over the background of slot machines.
NetEnt has adapted some big TV shows as well, from dramas like Narcos and Vikings to reality programs like Gordon Ramsay's Hell's Kitchen. It has even created slots based on video games, as was the case with the nostalgic Street Fighter II slot.
Progressive Jackpots
When it comes to progressive jackpots, NetEnt is not quite on par with the massive Playtech and Microgaming, but it does have its fair share of jackpot games. Mega Fortune is one of the best known of these games, as well as the one with the biggest jackpot.
It has made hundreds of players very rich over the years and continues to trigger huge sums of money. In fact, while few slots can compete with Mega Moolah in terms of sheer jackpot size, Mega Fortune gets pretty close.
The Best NetEnt Slots
If you're new to NetEnt and you don't know where to start, take a look at the following real money slot machines, all developed by this top creator.
Spinata Grande
A pinata-themed slot machine that tasks you with whacking, cracking, and exposing the goodies within. This slot features colossal symbols that can trigger huge and instant wins when they land in the right place. One of those colossal symbols is the Scatter and when it appears, it will be broken down into single symbols, each of which can trigger an instant win or move you toward the main bonus feature, at which point you'll get a bunch of Free Spins.
It's a fun little slot with some great graphics and the potential for massive wins. The volatility can be a little high, but not as much as some of NetEnt slots and it usually feels like you're making progress and are always just one lucky reel away from a massive victory.
Gonzo's Quest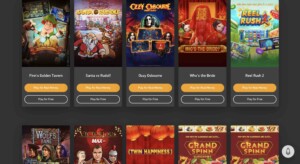 The slot that needs no introduction and one that everyone has played and most people like. We're actually a little torn with this slot because while we love to play it, we never win, and despite taking thousands of spins over several years, we have never reached the bonus feature.
We can't think of another slot where that has happened, and we're not alone in that, as Gonzo's Quest has a very high volatility and it isn't easy to walk away with a big profit. Still, that doesn't detract from the fact that it is a very fun game and if you have a little more luck than us, it's the sort of slot you can fall in love with!
Guns 'n' Roses
Slash's melodic solos, Axl's screeching vocals, Duff's throbbing bass—what more could you ask for? The Guns 'n' Roses slot lets you relive a time when "the most dangerous band in the world" were at their peak and songs like Paradise City were blasting through the airways.
It's our favourite of the many NetEnt music-themed slots, and not just because GnR is one of our favourite bands. In fact, even if you take the great soundtrack out if the equation you still have a fantastic slot that offers features such as Locked Wilds, Wild Reels, and a great bonus feature where you'll be thrust into the spotlight along with the band themselves.
Butterfly Staxx
We mentioned that Spinata Grande makes you feel like you can win big at any moment. Of course, you could argue that the same is true for all slots, but if you have any experience in this industry, you'll know that's not always the case.
Some slots make you feel like big wins and even bonus features are out of reach, and then you have slots like Butterfly Staxx, which is in the same category as Spinata Grande. The great thing about this slot is that when the butterfly symbols appear stacked on a single reel, that reel will transfer to the left of the a screen and a respin will be triggered.
Every additional butterfly symbol that appears will also be moved to the left and used to enhance the stack. The reels keep spinning in this manner until there are no more symbols, and if you're lucky enough, you'll finish with a screen packed full of high-paying symbols.
All of this can be triggered with a single spin, and that's what makes games like this so exciting.
Finn and the Swirly Spin
This is one of our favourite NetEnt creations. In fact, we loved it so much that we were very excited when the sequel was announced, only to be disappointed with that release and to go right back to playing the first game. We recommend that you do the same, although you should still check out the sequel.
Finn and the Swirly Spin uses a unique set of reels that is shaped like a spiral. You begin the game with a key at the very start of the spiral. Every time there is a winning payline within, the symbols will disappear and the key will edge closer. If this keeps happening, then the key will eventually find its way into the centre, at which point it will unlock the bonus features.
There are several of these to look out for, but all of them are gradually unlocked, and the more times you activate the feature, the more these rounds will become available to you.
Twin Spin
Starburst is arguably NetEnt's biggest slot and you might be surprised to see that it's not on this list. In all honesty, we're not big fans of the game. We like big graphics, features, and bonus rounds, and Starburst is a little too simple.
Don't shoot us—we still like it, but not enough to list it among of favourite NetEnt slots.
However, we are happy to include Twin Spin in that list. It's an equally simple game, but one that comes with a mirror-reel feature that helps to take the basic setup to another level and create something that is truly unique and extraordinary.
NetEnt Table Games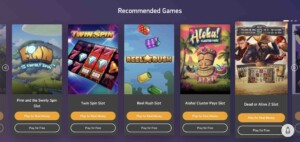 NetEnt has a few table games in its collection but these aren't very unique and don't offer much that you haven't already seen or played before. That's not to say that they're not great, but rather that they are lacking in the unique features and mechanics that make NetEnt slots so sought-after.
It's why everyone talks about NetEnt slots but don't lend much page space to NetEnt table games. Still, that might change in the future. It's fair to say that NetEnt has made its mark on the slot industry and established itself as a world-beater, so it's branching out all of the time and we might see bigger and more unique table games released under the NetEnt name in the future.
Play at NetEnt Casinos Today
Now that you're familiar with everything that NetEnt has to offer, there's only one thing left to do: Play! Click the links on this page to be taken to the best NetEnt casinos and to secure the latest Welcome Bonuses.
For more information about these sites, just read our reviews. Every single site on this page has been extensively researched, vetted, and rated, and our multi-page reviews cover payment options, games, bonuses, security, support, and more.
FAQs
Which NetEnt Games Have the Highest RTP?
They all have very impressive payouts but the highest RTPs can be found in Mega Joker and Jackpot 6000.
Where is NetEnt Based?
NetEnt is a Swedish company. It is based in Stockholm.
Where Can I Play NetEnt Games?
You can play these games in licensed regions all over the world. If online gambling is legal where you are, there's a good chance you can play NetEnt games.
Which is the Best NetEnt Slot?
It all comes down to preference. Personally, we like Spinata Grande, Finn and the Swirly Spin, and a few others highlighted above.
What Happened to the NetEnt South Park Slots?
These were some of our favourite NetEnt games of all time and would have definitely been featured here if they were still available. However, NetEnt removed them some time ago. It is speculated that there were licensing issues.