Online gamblers have been spoilt for choice this year. In fact, they are spoilt for choice every year, with thousands of online casinos, sports books, poker sites, bingo rooms, and more. But with so many new sites being launched all of the time, how do you know which sites are most deserving of your attention and your money?
Here at Coinbuzz, we shine a spotlight on the very best Bitcoin casinos out there, and in this guide, we'll help you when you are searching for the best new casinos and trying to avoid scams.
New Developers to Look Out For
In our guide to the best Bitcoin online casinos, we showcased all of the best developers out there right now, from creators like SoftGamings, which has been involved with the industry for over a decade, to BetSoft, which creates some of the very best 3D slots.
But these developers are well-known, prolific, and worth millions. What about the innovators that are only just finding their feet and will be the creators that everyone is talking about a few years from now?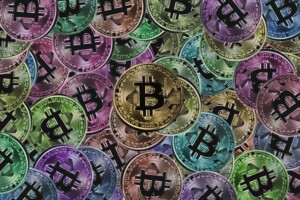 Yggdrasil Gaming
We're cheating a little by including Yggdrasil on this list, as it's already an established brand and has been for a number of years. However, few realise just how big it is and how quickly it is growing.
Yggdrasil Gaming has launched the YGS Masters program fairly recently and through this program, it is giving other developers a chance to earn their spurs. In many ways, it is replicating the same process that has seen Microgaming create hundreds of titles over the years and it could see Yggdrasil become one of the three biggest developers by 2025.
Blueprint Gaming
Blueprint Gaming has been quietly going about its business for the last few years and has grown from a relatively unknown company into everyone's favourite fringe developer. In half a decade over so, we could see Blueprint reach the status of NetEnt, Betsoft, and other stylish creators.
This British innovator has an eye for visuals and progressive jackpots. It is the creator of the Jackpot Kings progressive jackpot system and also loves its pop culture classics, with games based on the Worms video game, as well as the Goonies film and the Top Cat TV show.
Big Time Gaming
You might not have heard of Big Time Gaming, but you will have almost certainly heard of its creation: Megaways. This slot mechanic has been used on countless top real money slots, after being licensed by BTG. It adds thousands of potential paylines to every single spin and has proven to be a big hit with players.
In creating and licensing this mechanic, BTG has earned an immense amount of respect and notoriety, not to mention money. In the next few years, this innovative developer could use this reputation and these funds to grow, investing in new mechanics and features and becoming a force to be reckoned with in this industry.
Just For The Win
Better known as JFTW, this top-notch developer launched in 2016 with its first slot, Goldwyn's Fairies, achieving a respectable number of plays. The Swedish-based creator has a small but hard-working team tasked with creating the next generation of real money slots. These games are published under guidance from Microgaming and while there have only been a few releases, JFTW's has become a favourite with many slot fans worldwide.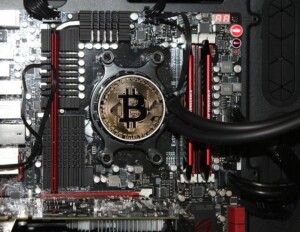 What is the Next Big Thing in Online Casino Gambling?
In 2007, the very first iPhone was released and this is often considered to be the year that the very first mobile casinos entered the market. In actual fact, mobile gambling had been around for a few years at that point. The UK Mobile Lottery launched as far back as 2003 and by 2006, it was already a rapidly evolving industry, with many predicting big things and investing heavily.
Still, it would be another few years before the industry began turning over billions of dollars and a few more years before it outgrew desktop gambling. While all of this was going on, we also saw the rise of Bitcoin gambling and a few years before that, we witnessed the launch of progressive jackpot slots.
The question is, with all these exciting developments in the past, what does the future of this industry hold? In what direction are we heading and how different will this industry look in 2030? Here are a few predictions based on current trends.
Interactive Gambling Games
In late 2018, Betsoft Gaming released Max Quest: Wrath of Ra, and the iGaming world took notice. In fact, in 2019, this innovative game earned its creator a wealth of awards, thrusting its already impressive reputation into the stratosphere.
Max Quest: Wrath of Ra rejects the basic slot machine layout, with no standard grid or reels. This is replaced by a 3-dimensional room featuring a number of rampant mummies, spiders, and other ghoulish creatures, and the player is tasked with shooting these. They even have their own avatars and can collect and choose from a number of weapons.
It's more like a mobile action game than a slot machine, and it completely turned the industry on its head.
In the future, we'll likely see many more games like this, with the industry venturing into new and untapped territory. Once a major developer like Microgaming or Playtech launches a slot like this, others will follow, players will vote with their wallets, and that will trigger an avalanche of uniquely interactive slot machines.
Community Games
Social games are huge right now and they are growing all of the time. This has been true ever since games like Farmville hooked millions of social media users, and it has continued into the 2020s. What's interesting is that much of this interactivity takes place on games that are primed for gambling, such as Poker, Rummy, and Backgammon.
You can play these games using virtual points, comparing your balance to that of your friends. People are hooked, and they're not even playing with real money.
iGaming companies know all of this and are paying very close attention to it. They're looking for ways to exploit it, to get these players in their casinos. To date, we've seen a few failures, including multiplayer slots that haven't quite taken off in the way that many predicted, but there are always a few false dawns where new technology is concerned.
In years to come, social gaming could take over the online casino industry. You can gamble with and against your friends, compare your ratios and successes against theirs, and even share tips.
Gamification
Gamification, in simple terms, is the act of turning something into a game. Where online Bitcoin casinos are concerned, this can assume many different forms, some of which we have seen already.
For instance, a number of casinos have embraced challenges, trophy collecting, avatars, and other unique additions. These advances have proven very popular and it's just the start.
Casinos want you to feel comfortable and at home in their casinos and developers want you to keep returning to their games. They use collectibles, sharing features, and more to keep you entertained and involved, and this greatly improves engagement, which, in turn, increases customer retention rates.
Virtual Reality
Virtual reality has had a few stops and starts over the years, but we've now reached a point where the technology is good enough to work across multiple platforms and cheap enough for the average user.
As the years pass, it will get even better and even cheaper, and before long, it could make its way into the online gambling industry.
Imagine strapping on a VR headset and instantly entering a real money casino, one that surrounds you with the sights and signs of one of Sin City's hottest destinations. You can play slots, saddle up to a gaming table, exchange chips, and even chat with dealers and other players. It's everything you want in a brick and mortar casino, and it takes place in the comfort of your own home.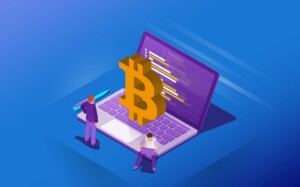 How to Tell if a New Casino is a Scam
We try our best to keep you safe and strive to only recommend casinos that we would play ourselves, casinos that are legitimate. But we highlight just a snippet of the many online casinos out there, and if you're taking recommendations from elsewhere or relying on online ads there's a chance you will encounter one of these scam casinos.
With that in mind, take a look at these tips to help you avoid suspicious online casinos.
Is it Regulated?
One of the first things you should check is whether or not the site is regulated. Many Bitcoin casinos are regulated by the authorities of Curacao, but others can be regulated by authorities in the UK, Sweden, Canada, Malta, Alderney, and Gibraltar, to name just a few.
If a casino is not regulated, it is not legitimate—it's as simple as that. Of course, scam casinos will lie about their legitimacy and may claim to be regulated by a number of authorities. But that's why you don't just take their word for it and actually look for the certificate, make sure it is hyperlinked, and follow the link through to the regulator's site.
Is it on Google?
What happens when you run a Google search for the name of the website?
Google is always your friend when determining the legitimacy of a website. If it has scammed anyone, there's a good chance you'll read about it. If it has scammed so many people that you see nothing but blacklist entries and scam warnings, you know to stay well away.
If you can't find any results relating to the casino, you should be very suspicious. Genuine online casinos don't operate like your old and forgotten Wordpress blog. They are not released on a whim, but follow a torrent of advertising and PR, including a host of reviews, magazine placements, banner ads, social media posts, and more. You should see all of these things when you run a search.
When you encounter nothing except for a few suspicious reviews on insignificant websites, it's time to take your search elsewhere.
Does it Use Only Proprietary Software?
iGaming developers don't license their software to anyone who asks. They are provided to aggregators and from there they are picked up by casinos. It's a relationship that requires a lot of trust, not to mention money and licensing. As a result, it's one that many scammers just can't commit to.
When a casino doesn't work with popular developers and only has a handful of proprietary games, ones you have never heard of before, then you could be dealing with a scam.
Does it Mislead You?
If a casino says that it accepts Bitcoin and other popular payment methods, only to insist that you make a bank transfer when you join, it is probably a scam. Generally, if you live in a country where online gambling is legal, and you're playing on a regulated site, you shouldn't have an issue using payment methods like Bitcoin.
It's a similar story with other aspects of the casino, including bonuses, and games. If they are advertising something that they don't have and pull the rug out from under you after you have made a commitment, you should be very wary.