The online iGaming sector has directly reflected the ever-evolving technology industry.
It was there during the launch of the internet, when you needed a lot of patience to deal with slow modem speeds and the endless spam that came with every downloadable casino. It was there during the high-speed revolution, when every major casino and sportsbook took its services online, and it was also there for the mobile revolution, when things were taken to the next level.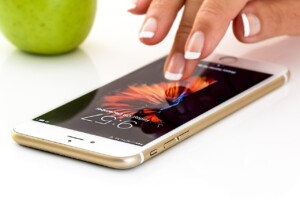 For the last half-decade or so, mobile casino players have outnumbered desktop players and casinos are now catering almost exclusively for them. Mobile casinos used to be simple conversions of their desktop counterparts, but they are now bigger, better, and ore focused, so much so than playing on desktop puts you in a very small minority!
On this page, you'll find a selection of the very best mobile casinos available right now. We have reviewed all of these extensively and if you click the links, you can take a look at those reviews and learn about mobile bonuses, games, and more. If you're ready to sign up, grab a Welcome Bonus, and start playing, just tap "Play Now", and sign up.
Benefits of Mobile Casinos
The biggest benefit of playing on your mobile device is that you can take your gaming with you wherever you go. You can enjoy a few games on the bus or train as you head to work; play a few slots while you wait for a plane, or just relax at home in front of the TV.
It's much easier to whip out your smartphone or tablet than it is to pick up a hefty laptop or sit down in front of a large desktop. That's why mobile casinos are so popular and while casinos want you to spend time on their mobile apps.
These days, you don't even need to worry about messy mobile apps and problematic games. That was certainly a problem in the past, when mobile games were just quick, cheap, and often poorly-made adaptions of their desktop counterparts, but that's definitely not the case anymore.
In fact, it's often the other way around, with developers investing all of their time into creating mobile apps and then making sure that they work on other platforms as well. They are slick, stylish, and you can explore a vast selection of games in the process, covering developers like Playtech, Microgaming, NetEnt, and more.
Is it Safe to Play on Mobile?
It is very safe to play on mobile, but only if you connect to a secure network. Avoid unprotected public Wi-Fi, as you never know who is monitoring the line, and try to connect through secure Wi-Fi and 4G/5G where possible.
You can add an extra layer of protection by placing a passcode/fingerprint/face unlock on your device and making sure you log out of the casino app/website every time you finish playing. You should also add a remote wipe.
That way, in the event that your phone is stolen, you won't be giving them access to your casino accounts.
Mobile Casino Bonuses
Mobile casino bonuses are just like their desktop counterparts. You'll find plenty of variety and can secure everything from Free Spins to bonus credits and more. There are a few differences though and these are worth looking out for.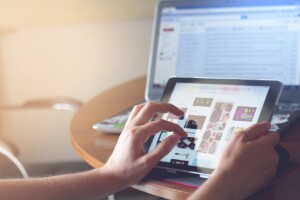 Casinos spend a lot of money creating their mobile apps and they want you to use them. They know you will play these games more than desktop ones as you can take them around with you anywhere that you go. To encourage you, they will give you a few spins or some bonus credits when you deposit and/or play through your mobile device.
This is true even if you have already joined the site and you have already claimed the Welcome Bonus. The bonus won't be huge and might not be more than a handful of spins, but it's worth the effort just for playing on your mobile device.
What is the Best Mobile Casino?
Take a look at our list of the best BTC casinos available right now, all of which can be accessed on mobile. These casinos are rated based on everything from the size of their bonuses to the variety of their games room and payment options. You'll find your next favourite online casino in this list and are free to join and play as many of these top mobile casinos as you want.
Mobile Casino FAQs
Do I Need to Download an App?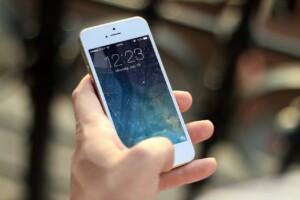 Many online casinos are app-based, and if you want the best experience, you will need to download the app either from the relevant app store or directly from the casino's website.
However, many casinos adopt an instant-play model, which means you just need to log in via your mobile browser and can play directly through there. We personally prefer the instant play option as we don't like downloading apps for every single casino that we play, but it all comes down to preference and both options have their benefits.
Are All Casino Games Available on Mobile?
All new casino games are adapted for mobile play, as there are more mobile players than desktop ones and developers want to target those big numbers. Many older games have also been adapted so that they work on mobile, but there are some exceptions for the really old and unpopular games (including from developers like Microgaming).
Can I Play on Android and iOS?
Yes! Most online casino apps can be downloaded on both iOS and Android and you can play on iPad, iPhone, Samsung, and all other devices that use these platforms.
Can I Play on Windows and Other Platforms?
It's a little trickier to find downloadable casino apps for Windows devices and other non-iOS and Android devices, but in such cases, you can simply play through your web browser. As long as you're using a popular web browser, you shouldn't have an issue.
Can I Use Bitcoins on Mobile Casinos?
Of course! In fact, several of the casinos on our list are tailored exclusively toward mobiles and all of them take Bitcoins, along with other cryptocurrencies like Litecoin and Ethereum.