Playtech is one of the biggest names in the iGaming industry. It is a massive company that owns a sizeable portfolio of games, along with licenses in dozens of regions around the world.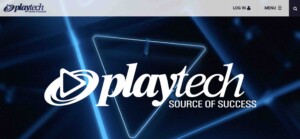 If you have any kind of experience in this sector, even if you've just spent a few days playing slots, there is a good chance you will have encountered, played, and enjoyed Playtech games.
In this guide, we'll look at the very best Playtech casinos out there right now, highlighting the sites that list some of the developer's best creations while also discussing the features that make Playtech unique and the games we recommend the most.
Playtech Features
What makes Playtech different from the likes of Betsoft, a creator that we have discussed and praised at length here at Coinbuzz?
It's a question that can't be answered easily and one that covers multiple points. In other words, there are many things that helps Playtech to stand out among its many competitors, including all of the following:
Progressive Jackpots
Playtech doesn't have the biggest progressive jackpot slot in the world. That honour goes to Microgaming and Mega Moolah, but on a list of the top 20, you'd see the Playtech name at least half a dozen times.
One of the biggest progressive jackpots is found in the Age of the Gods slot series, which spans multiple slot machines and even includes a Roulette game. In fact, Playtech is one of the best at creating a single jackpot tier that is utilised on multiple games.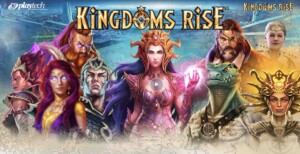 The idea is quite simple: Every time you spin the reels on a Playtech progressive jackpot slot, a very small percentage of the stake is added to an ever-growing prize pool. This is true for every game that is part of that series and for every player that spins the reels.
For example, let's look at the Ultimate Power jackpot on the Age of the Gods series. It has a seed amount of £100,000, which basically means that it begins at this amount. This jackpot will be made available on every single slot in the Age of the Gods series and on every casino that hosts those slots.
As players are spinning the reels all of the time, it will constantly grow, before being claimed at random. The odds of a payout are low, just like a lottery, and so it regularly exceeds £600,000 before it eventually triggers. Once this happens, the player gets their cash (paid by the developer and not the casino), the jackpot resets to £100,000, and the process starts over.
Sticky Wins
Sticky Wins lock winning symbols in place and respin all others. If another winning symbol is added to the line, that will also stick. The reels continue spinning in this manner until there are no more winning symbols added to the line.
The Sticky Wins feature is definitely not unique to Playtech and has been seen on many top slots, but Playtech has some of the best examples, including Jack Hammer and Jack Hammer 2.
Licensed Slots
Many years ago, Playtech signed a deal with Disney to create a series of games around the Marvel Cinematic Universe. These games defined the superhero slot machine genre and changed how the industry saw progressive jackpots.
There were games based on Iron Man, Hulk, Spider Man, and more. Every time there was a new film, a slot machine was released to cash-in on the publicity.
This continued for many years, but then Disney decided that it didn't want its lucrative brand to be associated with gambling and so when it came time to renew the license, they refused. Overnight, Playtech lost one of its most valuable assets and was forced to reskin all of this slots and create an entirely new series around them.
This is when the Age of the Gods series was born, with Greek gods taking the place of superheroes. It was a transition that became a little awkward in places, such as the adaptation of the Fantastic Four (which inexplicably became a mishmash of Greek Gods and Titans) but on the whole, it worked really well.
Playtech has many other licenses as well and has created numerous games based on films and TV shows.
Table Game Innovation

Blackjack Switch is one of the iGaming industry's best-loved Blackjack games, as well as the one that offers the best odds. It works by allowing players to play two hands at once and to switch the cards as required. They can turn two average hands into an exceptional one, thus improving their odds and giving them more control.
This is just one of the great table game innovations that Playtech has created over the years. It has positioned itself as a leading force in this industry and has a wealth of top Roulette, Baccarat, Blackjack, and dice-based games.
Extensive Live Casino
Evolution Gaming is arguably the biggest name in the iGaming industry and one that few developers can compete with. However, Playtech has gotten pretty close and is doing a better job of it than anyone else.
The Playtech Live platform contains a wealth of great games, spanning everything from classic variants of Roulette and Blackjack to games of Hi-Lo.
Lots of Smaller Developers
When a company grows, it invariably acquires smaller companies in the same sector. In some cases, this is done to destroy up-and-coming competitors, and the retail sector has borne witness to this tactic for many generations.
Where iGaming is concerned, this method is used to increase a developer's reach, give them more of a monopoly, and ensure they can keep growing their roster and reputation. It's something you will see with all of the big developers, including Yggdrasil and Playtech.
Over the years, Playtech has acquired Quickspin, Ash Gaming, Origins, Vikings, Psiclone Games, Rarestone, and Eyecon.
Top Playtech Slots
Playtech has created hundreds of slot machines and table games over the years and it's hard to pick just a few. However, as our review section shows, we have reviewed countless casinos and played even more games, so we have an intimate knowledge of most Playtech slot machines.
With that said, let's look at the ones that impressed us the most, the ones that we keep going back to and would recommend above all others.
The Age of the Gods Series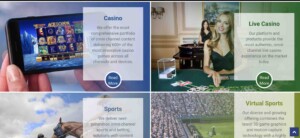 Dozens of slots, four big progressive jackpots, and a seemingly endless number of features—the Age of the Gods series is one of Playtech's best.
As noted already, this series began life as a number of superhero-themed slot machines, only to switch over to Greek Gods, Titans, and heroes from mythology. After the change-over, Playtech continued to release games in this series and eventually began delving into Nordic mythology.
The great thing about these slots is that you have a chance of winning the jackpots with every spin that you take, and there are multiple jackpots to collect. The smaller they are, the greater your chance of winning will be.
Kingdoms Rise
As great as the Age of the Gods series is, it was created a number of years ago and many of the older games look very dated when compared to modern slots. If you've ever wondered what Age of the Gods would look like if it was released today, then Kingdoms Rise is your answer.
This series also has its own progressive jackpot tier and, as with Age of the Gods, it spans multiple slot machines. The difference is that Kingdoms Rise connects all of these games by creating a single universe. There is a map that you can access from all of the slots and this will show you the many different parts of the Kingdoms Rise universe, from desert kingdoms to vast underwater worlds. Each area has a unique slot attached to it and all of these are just a click away.
Another great feature of this slot series is that they all have a "Shop" selling bonuses and features. You can purchase these using coins that you collect in game, and it's possible to collect coins in one title and then use them on another.
As far as we know, Playtech is the first developer to create a vast interconnected slot world like this but considering how brilliant it looks and how successful it has been, we imagine that many more similar titles will appear in the near future.
Sporting Slot Machines
When you think of Playtech licensed slots, your mind probably jumps to superheroes. After all, not only did it once have a license from Marvel, but it continues to sign deals with DC, which means it has an abundance of slots based around superheroes like Batman and Superman.
But these licensed creations extend far beyond men in tights and capes. In fact, some of the best Playtech slots are based on sports stars and sports films, including slots based on fictional stars like Rocky and real legends like Ronnie O'Sullivan and Frankie Dettori.
Monty Python's Life of Brian
Not only is Life of Brian one of the best comedy films to come out of the United Kingdom, but it inspired one of the best licensed slots that Playtech has created. The slot drops you into the world that the great Pythons created, with soundbites, images, and bonuses taken directly from the film.
You can explore some of the best moments from this comic masterpiece, including scenes with Brian's Mother and the famous song performed by Eric Idle at the end of the film.
Big Bad Wolf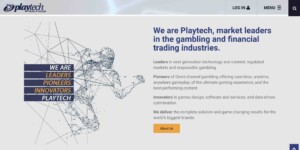 Originally created by Quickspin, which is owned by Playtech, Big Bad Wolf is a classic slot with some beautiful graphics and a few unique features. It adopts the classic Chain Reaction feature, whereby winning symbols disappear and new ones fall into place from above.
Every time a winning line disappears in this manner, a multiplier is added and this increases the number of Wilds that appear on the reels, all of which are represented by one of the three little pigs from the classic fairy tale of the same name.
Halloween Fortune
Halloween is one of the biggest holidays for slot developers and we have seen a glut of games based around this spooky season. Many of these are terrible, some are great, and Halloween Fortune is definitely in the latter category.
We're not alone in having that opinion either, as this game was so popular that it spawned a sequel!
Halloween Fortune follows the story of three colourful witches and takes place during the night itself, with plenty of spooky paraphernalia, including pumpkins, black cats, and gravestones.
FAQs
Why is Playtech so Popular?
One of the reasons casinos love Playtech so much is because it offers a complete package. Not only does it have a wealth of slots and table games but it also has a Live Casino and even a Binary Options platform!
What Happened to Playtech Superhero Slot Machines?
They were re-skinned into Age of the Gods after Playtech failed to renew a license with Disney (the parent company of Marvel).
How Can I Increase My Chances of Winning a Jackpot?
Jackpots like the ones at Playtech work on a stake-based system: the more you bet, the higher your chances are. Just remember to bet responsibly and to set a realistic and affordable stake.
What is the Best Playtech Slot?
There are many great options to choose from. Take a look at our list of Playtech slots above to find your favourite.
Can I Play Playtech Slots Online?
Yes! Most Playtech slots are mobile compatible, although there may be some exceptions for older and less popular slots.
Play Now
Now that you know all about Playtech, there's only one thing left to do: Start playing! All of the websites listed on this page contain Playtech games. The number and type of games varies from site to site, but if you see a site on this list it means that it hosts games from this top creator.
So, find one that you like, click the link, and make sure you opt-in to receive the Welcome Bonus. If you want some more information about your chosen site, just take a look at our review. Each site listed here has been reviewed extensively by our expert team, covering everything from their games and bonuses to their payment options and customer support.
For similar developers and other top casinos, take a look at our guide to the best NetEnt casinos, where you'll find hundreds of excellent games.