IGT is a vast gaming company with a revenue of over $4 billion, assets of more than $15 billion, and a reputation that few of its competitors can match. The company, which is headquartered in London, hires over 12,000 employees around the world and creates a huge number of offline and online games.
You can find IGT games on some of the web's biggest and best online casinos and, in this guide, we'll take a closer look at those casinos and the any great games they contain.
The Best IGT Casinos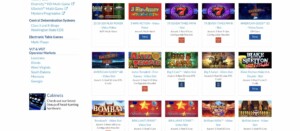 The casinos listed at the top of this guide contain a selection of the best IGT slot machines. All of them have been vetted by our reviewers and are guaranteed to be safe and fair gambling destinations, with games from IGT and other top developers like Playtech.
In this guide to all things IGT, we'll look at the developer's best slot machines, and highlight the technology that sets this creator apart from the competition.
What Makes IGT Unique?
There are a few features, mechanics, and innovations that make this developer unique and ensure it remains high on any list of the best iGaming companies:
Stacks of Bonuses
IGT loves bonus rounds and that's perfect for us, as we love them too!
As you will see below, some of its best slots are loaded with bonus features. Take Ghostbusters as an example. Not only can you trigger two different (and huge) bonus features via the Scatter/Bonus symbols, but there are multiple randomly triggered bonuses as well.
And this pales in comparison to the number of bonuses you can unlock on slots like Family Guy. It means you always have something new to chase and experience, and for the majority of slot fans, that's what these games are all about.
Game Mechanics
Slots are pretty straightforward. You spin the reels, wait for the symbols to land, and then see if you have won or lost, all while praying for one of the bonus features to appear.
Base game mechanics add an extra dimension to proceedings and give you something to chase with every spin that you take.
As an example, Miss Red and Miss White can turn two symbols on the same row into a 5-in-a-row win. It's a feature that we absolutely love and one that we haven't seen anywhere else, which is incredibly rare considering we have played hundreds of games over the years.
Branded Slots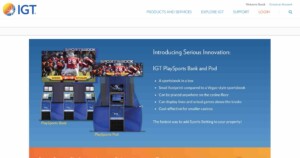 Branded slots are common across the industry. They can be a little more expensive to produce, but they also tend to be more popular, so it's a good trade off.
IGT has focused on this slot type as successfully as developers like Blueprint, Playtech, and NetEnt. In fact, some of our favourite IGT slots are branded, including Ghostbusters, Family Guy, and Cluedo.
All of these games use images, animations, and sounds from the things on which they are based. Some of these slots are based on new films and TV shows. Others are plucked from classic brands of the 80s and 90s.
Best Slots
IGT has a huge roster of top-drawer titles, including some of our personal favourites. These games combine many elements of other creators, from the great graphics and innovation seen on Betsoft slot machines to the sheer variety found among developers like NetEnt.
If you have joined one of the IGT casinos on this list and you're not sure where to start your IGT journey, take a look at the following real money slots.
Miss White and Miss Red
Miss White and Miss Red are some of IGT's best creations in our opinion. They are based on classic fairy tales (Red Riding Hood and Snow White) and adopt magical themes and enticing features.
Along with the great graphics, sounds, and Free Spins feature, the thing that we like the most about these slots is the Expanding Row base game mechanic.
There are two symbols to look out for. If one of these appears on the first reel and another appears on another reel within the same row, the two will connect.
Imagine, for instance, that you land a Miss White symbol on the first row of the first reel. No other Miss White symbols appear on the 2nd, 3rd, or 4th reels but one pops-up on the final reel. These two will now join together, effectively creating a 5-in-a-row victory!
It's a great little mechanic and one that we haven't seen anywhere else. The game itself isn't perfect, and the volatility seems to be a little too high for our liking. After all, it took us over 500 spins on a combination of these two slots before we finally landed the bonus round. However, we had a lot of fun chasing that feature and, during a couple of sessions, we walked away with a profit.
Cleopatra
Cleopatra isn't one of our personal favourite games but it's one that has had a massive impact on the iGaming sector. It wasn't the first to adopt the ancient Egyptian theme but it's one of the biggest and if not for the success of this game, which released in 2005, we might not have seen Book of Dead, which launched 9 years later.
In many ways, it reminds us of Starburst from NetEnt. It's not really similar in style or setup, but Starburst, just like Cleopatra, is a massively popular game that we don't like created by a brand that we love!
Just like Starburst, Cleopatra doesn't have any innovative game mechanics or features. It doesn't use 3D graphics or animations. In fact, it's pretty bland on the surface. What makes it popular is the fact that it offers a very high RTP and some slick and smooth gameplay.
Western Belles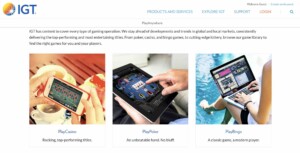 Western Belles has an Old West theme, only this time it's based around showgirls and not cowboys. The theme isn't what makes this game unique, though, it's all about the Wild Reel.
If you pay a little extra for every spin, you can activate a Wild Reel that appears at random on any of the 5 reels. The only real issue here is that the payouts are tiny to accommodate the added payout potential of the Wild Reel.
It's only natural, but it can make things a little anti-climatic. If you land a Wild Reel on one of the first three reels and follow this with connecting symbols, you naturally assume that a big win will soon follow, but this is simply not the case. For those big wins to land, you really need other Wilds and lots of connecting symbols to appear.
Family Guy
Family Guy is one of the most popular and successful animations on TV and it has been going strong since 1999. Everyone is familiar with the Griffin family and the show in general, from the bizarre storylines to the cutaway gags and complete irreverence.
IGT secured the rights to a Family Guy slot machine and it's one of the developer's best creations to date. It features all of the main characters from the show, including each member of the dysfunctional family.
Our personal favourite feature is the fact that every family member has their own feature and these are vastly different. With Peter, for instance, you're transported to the Drunken Clam, where he is enjoying a few drinks with his friends. You're tasked with choosing one of the four friends and then hoping that they drink all of the others under the table.
There is also a Free Spins feature based on Lois and a bonus that features Peter and the Chicken, one of the longest running gags in the show.
Cluedo
A fun little slot game based on the board game of the same name. It was created a few years ago now and looks a little dated, which is a shame. It also lacks the intrigue and the variety that we would expect of a slot based on this great board game, but it's a fun game, nonetheless.
If you're a big fan of Cluedo, we recommend taking a look at this slot. There are actually a few different versions, but the IGT version is our personal favourite.
Ghostbusters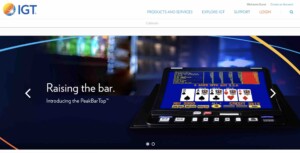 Pop culture classics from the 1980s have proven to be a great source of ideas for iGaming developers. Blueprint Gaming is a prime example of this, having created the brilliant The Goonies slot, which is one of our personal favourites. IGT has also gotten in on the act with the release of Ghostbusters.
This game is a little less graphically advanced than The Goonies and we also seem to have issues with lag every time we play it (regardless of where we play it) but the game itself is great fun and has been one of our favourite branded slots for a number of years now.
There are a few features to look out for here. Several of these are minor and are triggered at random following the appearance of Slimer. They include instant wins, multipliers, and more.
The two main bonuses are where the action is and these are triggered via the game's Scatters and bonus symbols. In one of these features, you're tasked with zapping different objects in the ball room, revealing multipliers and collecting cash in the process. It tends to be the most common of the two bonuses and, as you would expect, it also pays the least.
The best bonus is a Free Spins round featuring the Stay Puft Marshmallow Man.
Throw in a few soundbites and images from the film, including a complete cast of characters, and you have all the makings of a classic.
The 100,000 Pyramid
This slot is based on an old gameshow that tasks players with climbing their way to the top of a cash pyramid and collecting a jackpot when they get there. You won't find a great deal of features here and it doesn't have great graphics, either, but it's a game that has a lot of charm and is always near the top of our list when it comes to IGT slot games.
One of the best things about it is that you don't need to have watched the gameshow to know how to play this slot. We can say that with complete confidence, because we had no idea it was even based on a real show when we first played it!
FAQs
Which is the Best IGT Slot?
It all depends on what you're looking for. If we had to choose a single slot from all of the ones listed above, it would probably be Ghostbusters, following closely by Family Guy. But that's only because we have played Miss Red and Miss White for a number of hours and have grown familiar with them. If we were playing all of these games for the first time, we might opt for those two, with a slight preference for Miss Red.
When Was IGT Founded?
IGT launched back in 1990, making it one of the oldest creators in the iGaming sector. In fact, Microgaming launched four years after IGT and is one of the first-ever online-only developers. Of course, that's because IGT is not strictly available only and does most of its business in land-based casinos.
What Does IGT Stand For?
The name stands for International Game Technology.
Why is IGT Allowed to Use Trademarks?
Like all good iGaming developers, IGT works closely with top publishers and rights holders to secure licensing deals. These allow it to use names, images, and audio from certain TV shows and movies.
Are All IGT Games Online?
You can play a lot of the brand's games online but IGT is also an offline creator and one that has launched a number of premium gaming cabinets over the years.
Where Can I Play IGT Games?
All of the casinos on this page have IGT games and if you're in a region where online gambling is legal, you should be able to play them.
Play Now
Now that we've gotten you excited about IGT slots and have tempted you to play, the only thing left to do is find a top IGT casino and start spinning those reels! If you scroll to the top of the page, you'll find a list of the best IGT casinos so you can do just that.
Join up, collect your Welcome Bonus, and start exploring the many great slots offered by IGT.