Kiron Interactive is a name you might not immediately recognise, especially if you typically stick with slot games and traditional table games. But it's an incredibly innovative brand and modern online casinos would be decidedly poorer without it.
What is Kiron Interactive?
Kiron Interactive is one of the biggest names in virtual sports. The company in based in South Africa and offers top interactive titles to casinos all over the world.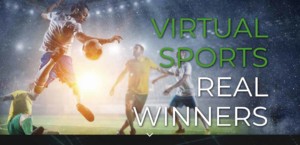 Its software is also used on a website called Raceclubs, where you can build your own virtual stable, buy/sell horses, and race for real money.
Its website declares that it is a "partner and not just a supplier", but for most online casinos, it's just a small cog in a large machine, so it's definitely a supplier. There are some exceptions though, and if you want someone who can supply virtual games of football, tennis, horse racing and more, you should go straight to Kiron Interactive.
The Best Kiron Casinos
You can find a list of the best Kiron Interactive casinos at the top of this site. Most of the standout sites are actually sportsbooks first and casinos second. After all, most virtual sports fans are sports bettors and not casino players.
Take a look at the sites above and see what's available.
Kiron Interactive Games
Kiron Interactive has just as much variety as brands like Betsoft. The graphics are also top notch, and they are constantly launching new titles.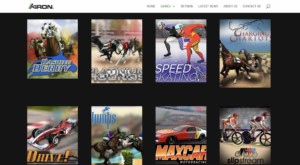 The difference is that all of Kiron's games are virtual/interactive sports, whereby you place a bet, watch the event unfold, and then collect your winnings/cry yourself to sleep.
One of the issues I have with Kiron, or rather with the casinos that host them, is that the selection is pretty weak.
Kiron has games of tennis, hockey, motor racing, badminton, football, ping pong, golf, archery, cycling, and even chariot racing. But if you go to an online casino that hosts Kiron games, it'll probably be limited to a few racing games and some football titles.
Still, we're talking about online casinos here, and their focus is always on the slots and table games. For many sites, virtual sports are an afterthought, and so they tend not to go all in.
FAQs
How Do These Games Work?
Virtual sports are just randomised simulations. You place your bets beforehand, watch the games unfold, and then win or lose. It is just like betting on a real sporting event, only every kick of the ball and every crack of the whip is governed by an RNG.
Are they Fair?
Of course. Kiron Interactive is licensed by the UK Gambling Commission and other regulators.
What are the Best Games?
Personally, I like Dashing Derby and Soccer Bet English League, but it depends on your sporting preferences and there is a wide selection to choose from.
Play Kiron Casinos Now
Ready to start playing some Kiron Interactive games? All of the casinos listed here have a partnership with Kiron (either directly or through a white label software provider) and host at least a few of their games.
Click, sign up, collect your bonus, and start playing some virtual sports!
For more innovative developers, take a look at our guide to Thunderkick.