Mastercard is one of the biggest payment services in the world and its iconic logo features on millions of credit cards and debit cards. More importantly for the context of this guide, Mastercard is accepted on the vast majority of online casinos. The question is, what benefits do Mastercard payments provide and should you choose this payment method over other popular options?
Mastercard Credit Cards
We discussed the pros and cons of using credit cards to gamble in our guide to Visa casinos. Many of the same pros and cons exist for Mastercard casinos, but there are a few extra things worth noting.
For instance, it's often said that one of the benefits of using credit cards is that you can initiate a chargeback in the event that anything goes wrong and you are a victim of fraud. The idea is quite simple and it works, but it's far from the flawless ideal that it's often pitched as.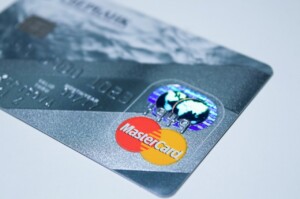 For example, let's say that you deposit £100 into an online casino. You place some bets, lose the money, and have what is otherwise a very fair experience. You follow this up by depositing another £100, at which point the money disappears from your account, the casino won't respond to your queries, and only then do you realize that the site is not regulated.
At this point, you can call your credit card provider and they will put through a chargeback request. However, they will remind you that because you made an initial transaction without issue, there is less chance of the request being accepted.
This is something I experienced myself. It wasn't through an online casino and it was actually through a magazine's promotional department, as I was purchasing ad space on behalf of a client. A payment of £600 was made and, to my horror, a second payment of the same amount was processed 3 days later. The agency responded with the virtual equivalent of a shoulder shrug, and so I called my bank.
Even though the second payment was not authorized (and I made that point very clear) they warned me that it would lessen the chances of the chargeback being accepted. They also reminded me that the chargeback would be sent to the recipient's bank, and if they objected, a dispute would begin and the odds of it being accepted would be very slim.
As it happens, the company realized their mistake, the chargeback was not disputed, and I got my money back, but it wasn't easy and it wasn't quick. Now imagine how much more difficult it would be if you were dealing with an illegitimate site that fought you every step of the way.
The process probably isn't going to be as easy as you think.
And that's not the only issue, as casino payments are treated differently by credit card providers, and that brings us to another issue…
The Rewards Card Problem
If you have a rewards card, you might have pondered the possibility of using it to gamble. After all, you could just make a big deposit, collect the rewards, play a few games, and then withdraw. Except, credit card companies are aware of this potential issue and they don't process casino payments in the same was as retail purchases.
Your casino deposit will be processed as a cash transaction, which means it's the same as if you were to withdraw cash from an ATM. If you have ever been caught short and have needed to withdraw money using a credit card, you'll understand that it's not the cheapest option.
Some card providers charge a flat fee of £2.50 to £5 for every cash transaction. They also charge a cash APR, which means you will pay interest on that amount, even if you clear your balance every month. In addition, many casinos are charged merchant fees for processing credit card payments and they often pass these onto the user.
It means that a deposit of £10 could cost you £5 to £7 in fees, and there will be no reward points in sight!
As you would expect, credit card companies are less willing to initiate chargebacks for cash transactions like this.
The idea of a chargeback is also something that casinos take very seriously and something that they seemingly encounter all of the time. It only makes sense when you consider how easy the process is to initiate and how angry some people get when they lose money.
I once had an account suspended at a major online sports book just because I mentioned chargebacks. I had been a member there for years and had gambled a lot of money. After being asked to write a review on the site I decided to send them an email to ask some questions about credit card use (the site was based around credit card gambling).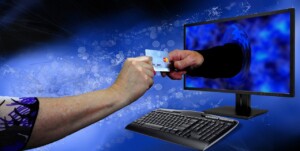 The first question I asked was phrased along the lines of, "What would happen if I initiated a chargeback after a large loss?". I had warned them that I was doing a review. I told them what my intentions were, and I made it clear that my sole purpose was to present an honest review for credit card gamblers, and yet they still misread the email and suspended my account.
It took 2 weeks to get it back, and when I did, I was kindly informed by the manager that such "threats" are very common.
Simply put, if the site is regulated, you have no chance. If the site is an out-and-out scam, it might work, but it won't be easy, you'll be asked to jump through a few hoops, and it may fail if you have made previous deposits.
If you're using credit cards for this reason only, then it might be time to make the switch.
Mastercard Debit Cards
Mastercard debit cards have some security features as well. They are generally not as safe as credit cards and don't come with as many protective features, but as noted above, credit cards won't protect you anyway and Mastercard debit cards are still a great way to gamble.
The great thing about debit cards is that most users have them. If you're old enough to gamble, you probably have at least one debit card in your wallet or purse.
As a result, you always have the ability to deposit within just a few seconds. And the great thing about these cards is that you can withdraw directly to them and the money will land in your bank account. It sounds like a redundant statement to make, but when you consider that payment methods like Skrill serve as an intermediary and require you to transfer and then withdraw, it saves you a lot of time.
Of course, you will need to wait a few days for your winnings to clear, and as some casinos have a pending time of 1 to 3 days, that wait could be prolonged even more. But if you're happy to wait, a Mastercard debit card is a great option to have for online casino gambling.
Unlike Mastercard credit cards, you don't need to worry about fees charged by the casino or your card provider. You also won't be hit with additional interest rates, making it a cheaper option.
Mastercard Prepaid Cards
A Mastercard prepaid card is a card that has been funded with cash or credit and can be used just like a debit card. These cards come in a variety of forms, but the defining characteristic is that they are still Mastercards and function just like a typical Mastercard does.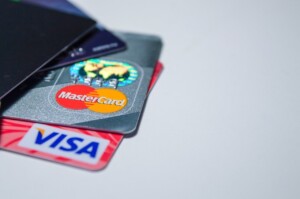 The easiest way to get your hands on one of these cards is to purchase them from a vendor with cash. You add funds to them just like you used to add money to a phone card. Alternatively, you can order them online and fund them using a variety of different payment methods.
Mastercard prepaid cards are also offered by a number of different online e-transfer services, such as PayPal. You will be given a card that connects to your account, so instead of spending money in your bank account and potentially eating into your overdraft, it takes it from your web wallet and as soon as your money runs out, your card won't work until you top it up again.
Prepaid cards have always been popular with online gamblers, particularly those who don't like to give out their real card details online. If your debit card details fall into the wrong hands, your bank account, and all of the money within, could be stolen. If you lose a prepaid card, you only stand to lose the money that you added to the card.
Casinos are much safer these days and even the most distrusting players acknowledge that, but prepaid cards are still popular as they're great for bankrolling or helping problem gamblers to stick to their budget.
FAQs
Can I Use Mastercard to Gamble in the UK?
If you have a Mastercard debit card, you can use it to deposit and withdraw at the majority of UK online casinos. If you have a Mastercard credit card, however, you will need to find another payment method as credit card gambling has been banned in the UK since April 2020.
Is Mastercard Better than Visa?
There are some minor differences between the two when it comes to features, but these donu2019t really impact you when youu2019re gambling online. They are just as quick and safe as one another and you likely wonu2019t notice the differences.
Is Mastercard Safe?
Of course! It is perfectly safe and secure and you can use it without issue on most online casinos. You might not have much of a chance with chargebacks and other such measures, but these cards are still very secure and have some basic methods in place to ensure that only the actual owner is using the card.
Can I Get Rewards for Using Mastercard Online?
Even if you have a rewards card, you wonu2019t be able to earn any points when you gamble online. All transactions will be classed as cash transactions, which means they wonu2019t generate points, as noted above.
How Long do Mastercard Withdrawals Take?
It should take between 3 and 5 days to get your winnings when you withdraw using Mastercard debit cards. Of course, you will also need to wait for the casino to process the payment, and this can vary considerably from site to site.
Do I Need a Bank Account to Own a Mastercard?
Prepaid cards and debit cards are dished out by a variety of online payment services, including money transfer services like Wise and Revolut, as well as e-wallets like Skrill and Neteller.
Should You Use Mastercard for Online Gambling?
Mastercard is a great payment option for fast and hassle-free deposits, but once you factor withdrawals into the equation, it begins to look a little dated. It simply can't compare to many of the other great payment options out there. For instance, it's much quicker to use Bitcoin, doesn't have the bankrolling possibilities of PayPal and Skrill, and simply isn't as convenient as alternative methods like Trustly.
If you're using a Mastercard credit card, you have to think about the fees, the slow withdrawals, and the many limits that modern casinos are placing on credit card users.
Mastercard has its merits, there is no doubt about that. If you don't have a PayPal account, have never used Bitcoins, and just want to keep it simple at one of the online casinos listed above, it's great! But if you're looking for a complete payment method that will fulfil every need, you may need to look elsewhere.
Play at the Best Mastercard Casinos
Now that you're fully acquainted with Mastercard as a payment method, there's only one thing left to do: Start playing! Get out there and play some of the best Mastercard casinos for yourself.
If you scroll to the top of this page you will see a list of all the Mastercard casinos that we have reviewed. There are links to the latest bonus offers and to our extensive reviews, where we covered everything from bonuses to games and payment options. We look at the pros and the cons, and while we only list the very best casinos (for every 1 casino that makes it onto our list, dozens are rejected) we're still brutally honest about our experiences.
That way, you know that you can trust us to provide you with an honest evaluation every time.