Pros
Accepts Bitcoin
Lots of Games
Trusted Site
Live Casino
Live Chat
Mobile Friendly
Cons
Slow Withdrawals
Nothing Unique
Small Welcome Bonus
Withdrawal Limits
Founded in 2017, OReels Casino is an online casino that's owned and operated by ProgressPlay Limited. It holds a license from the authorities of the United Kingdom and Malta—which means it is forced to abide by some of the strictest rules in the industry—and it works with a plethora of top developers.
…an online casino that's owned and operated by ProgressPlay Limited
Whether you're in the UK, Germany, Finland, or other major regions that OReels Casino targets, make sure you read the following review to learn more.
Basics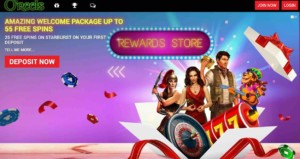 OReels Casino is an oddly-named online casino that begins to make more sense when written as "O'Reels Casino"—yes, they really did name the casino after a fictional Irishman.
There seem to be more Irish stereotypes than there are actual people in Ireland, and these are at their most abundant in the online gambling industry. The "Irish connection" has been used by casinos, sports books, and developers to add splashes of green and humor to their creations—not to mention copious amounts of leprechauns.
OReels Casino decided to go all-out and build an entire casino based around the Emerald Isle, although in reality, the theme doesn't really extend beyond the name and logo.
Software and Games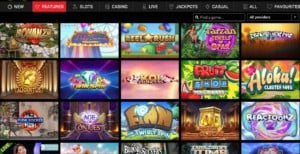 As this review shows, there are many areas in which OReels Casino struggles. But games is not one of them. It has a great selection of slots and table games, and these are provided by some of the most exciting developers in the industry.
You can see a full list of all available developers below this OReels Casino review, but some of the best ones include NetEnt, Microgaming, NextGen Gaming, Scientific Games, Big Time Gaming, and Blueprint Gaming. It's a selection that spans many top 3D slots, bonus slots, video slots, and more.
You will also find a variety of table games here, including Blackjack, Roulette, Baccarat, and Poker.
OReels Casino can be accessed on mobile and on desktop. I had some issues with the site on desktop so I would recommend switching to mobile if you have the same problems. The site worked, it was just very slow, stuttery, and awkward. The sliders moved with the speed and fluidity of an early 2000s MySpace page and the scrolling was also painfully slow and frustrating.
Mobile was much better, so maybe they focused more of their efforts on the mobile side of things. Maybe I just got unlucky. I'm not sure, but the desktop experience wasn't the best.
Bonuses and Promotions
The main Welcome Bonus on OReels Casino is one of the most disappointing that I have encountered in the last few years. It offers up to 55 Free Spins for all new players and, well…that's it.
It's not "55 Free Spins and a £500 Matched Bonus". It doesn't come with a no-deposit bonus, either.
And it gets worse, as the winnings from these Free Spins are capped at £20. The bonus does seem to change and if other ProgressPlay casinos are anything to go by, there may be matched deposit bonuses at some point.
However, there is no such offer available at the time of writing and even when they do arrive, they tend to be just as disappointing.
That's because the Terms and Conditions include a stipulation that prevents payouts of more than 3x the bonus amount. Furthermore, other ProgressPlay bonuses have been limited to just 20% to 50% matches.
In the past, I have criticized sites like Cadoola Casino for offering matched bonuses of just a few hundred Euros, but those bonuses look huge when compared to OReels Casino's bonuses.
Of course, we're talking about a UK site here and many sites that appeal to the UK market have very limited bonuses. That's just the way things are, and it's why you can find bonuses of up to $5,000 on Curacao sites but no more than $500 on UK sites. But even with those things considered, OReels Casino bonuses are still very low.
All of the aforementioned 55 Free Spins are limited to the Starburst slot and they are spread across your first three deposits with the site.
There are other bonuses available at OReels Casino, including reload promotions and a rewards store. Like all rewards stores, you just need to complete challenges and you will be given bonuses and payouts in return. It's actually more interesting than the site's Welcome Bonus, and it's rare that I get to say that. At the same time, however, there are much better loyalty bonuses out there.
Payment Options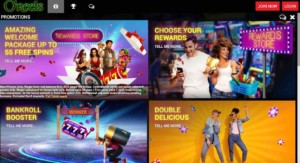 OReels Casino is one of the few Bitcoin casinos that accepts UK players. However, all UK members are forbidden from using the Bitcoin payment method. That's not OReels Casino's fault and is just how things are in the UK right now.
Bitcoin payments are available to most other players, and there are a variety of other options as well. However, there are some caveats to be aware of.
Firstly, Skrill, like BTC, is not offered to players in the UK. What's more, anyone who deposits using Skrill is not able to collect the Welcome Bonus. It's already a little limited bonus and this term makes it even more limited.
Another concern is the fact that OReels Casino has a huge pending time of between 3 and 5 days. This is the length of time that it takes for the casino to release your money after a withdrawal. It's not the time that it takes for that money to land in your account as you also have to consider the processing time.
The result is that it will take no less than 3 days to get your cash if you use web wallets and cryptocurrencies and anywhere from 5 to 10 days to get your funds if you use bank transfers and debit cards.
That's just not acceptable for a modern online casino. There are sites out there (such as the brilliant PokerStars) that will release and process your funds in the blink of an eye. There are also many sites that take just 12 to 24 hours. The fact that OReels Casino holds onto winnings for so long is unfathomable and needs to change.
In addition, OReels Casino has withdrawal limits capped at €3,000 a week and €6,000 a month. This is another aspect that needs to change. It's more than enough to cater for the needs of most small stake players but it's just not enough to cover those gambling with medium stakes, let alone high rollers.
Highlights
A Dedicated Rewards Store
Real Money Slot Tournaments
Run by an Established Operator
Lots of Games to Play
Deposit Using Bitcoin and Other Payment Methods
User Reviews
Although OReels Casino has been around for a few years, it hasn't accumulated a great deal of reviews in that time. The ones that do exist are middling to good, with customers highlighting some of the same issues that I had, including the limited bonus selection and the poor bonus terms.
It's clear that I'm not the only one who had issues with the site's bonuses. In fact, they were mentioned on all of the reviews that I found.
As far as OReels Casino's customer support is concerned, it's good but not great. There is a Live Chat option and it's fast. There is also a dedicated and professional customer support team. However, there is no phone support. Phone support is no essential these days, but it's something that seems to be more common on UK sites and its omission is more notable as a result.
FAQs
Where Can I Find the Latest Bonus?
The links on this page will point you to the latest Welcome Bonus. If the bonus changes, we will update the page and the link, so don't worry about getting something that is outdated. Once you click the link, make sure you check the terms and conditions so that you can collect every penny of the bonus that you are entitled to.
How Do I Earn in the Rewards Store?
You earn points and rewards by completing challenges. The more of these that you complete, the greater those rewards will be. You can check the promotions page to stay up to date with your progress and to learn about any new rewards you can collect or challenges you can complete.
Can I Use BTC In the UK?
You can join OReels Casino if you are in the United Kingdom. It is a fully licensed and regulated online casino and there should be no issues in that regard. However, the UK regulators don't look too kindly on cryptocurrency use and, as a result, you won't be able to deposit with BTC. There are other options available, though. Just remember to check the terms and conditions and make sure your chosen option doesn't prevent you from collecting the bonus.
How Can I Contact Support?
The best way of contacting support is to go through Live Chat. You will see the Live Chat feature listed on the website at all times. Just click the link, reveal the Live Chat popup, enter your details, and ask your questions. It is a prompt service run by a team of professionals, so you should be able to get the answer that you need.
What is the Withdrawal Limit?
You are limited to withdrawals of no more than €3,000 a week and €6,000 a month. This is a very limited amount, but it should be more than enough to cover the needs of most small stake players. After all, withdrawal limits like this don't include progressive jackpots as these are released by the developer and not the casino.
Final Thoughts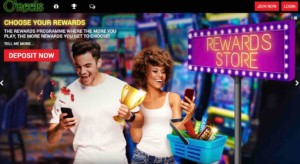 I had an unshakeable sense of deja-vu when first visiting OReels Casino. As I browsed the site, checked the bonuses, and played the games, I realized why—it's basically a carbon copy of TebWin Casino.
I reviewed TebWin just a week or so ago (admittedly, I should have recognised the similarities sooner, but give me a break, it's been a long week) and it's very similar. It uses the same layout, text, and even the same images.
Some of the generic images that seemed out of place on TebWin seem even more out of place here.
I always say that if you're going to create a themed online casino, make sure you follow through with it. Cadabrus Casino did it with a magic theme, and there is also a recognisable and relevant theme running through sites like Kingdom Casino and King Billy Casino.
OReels Casino is definitely not the only site to half-ass its theme. It's incredibly common in the online gambling industry.
Imagine that you're opening a theme pub in New York. You like Irish people, and so you decide to call it "O'Shaughnessy's" or something else that has an Irish ring to it. You create a big sign that displays the name and includes a four-leaf clover or two, and you invite everyone to come and see your creation.
But as soon as they enter, they find a regular boring pub. The jukebox is playing American rock music, the bartenders are serving Australian beers, there are US flags on the wall, and the only green in sight is a dusty old bottle of absinth nestled between bottles of Scotch and bourbon.
It wouldn't make sense, and yet that's basically what the online casino industry does.
There are pros and cons to copy/paste casinos like this.
The upside is that you're getting a site that works, a site that has great games, proven bonuses, and a secure platform. You can still enjoy yourself playing your favourite slots and table games, and you can still get help from the support team if it's needed.
The downside is that it displays a lack of originality and suggests it's never going to be a game-changing casino. In other words, it's one of those sites where you join, deposit, and have a lot of fun, but ultimately leave and then forget about a few weeks later.
It's not a site like Slotsheaven, where a clear and obvious dedication makes it stand out from the crowd and hold your attention for years. But let's be honest, 95% of the sites that you join fall into that "generic" category, and sometimes generic is just what you're looking for.
OReels Casino Review Details
Restricted Countries:
Australia
Belgium
Bulgaria
Croatia
Cyprus
Denmark
Estonia
France
Greece
Hungary
Israel
Italy
Lithuania
Portugal
Romania
Serbia
Slovakia
Slovenia
Spain
Sweden
Switzerland
US