The NextGen Gaming brand has been around since the late-90s, and yet it's not as well-known as many development studios that were founded much later.
It's hard to put a finger on why that is, as NextGen has a sizeable roster and some incredible slots, but it might have something to do with the multiple acquisitions that have pushed the brand into the shadows of other creators.
In this guide, we'll look at some of the best NextGen Gaming slot machines on the market right now. We'll also highlight the best places to play them and discuss the features and the games that make this brand unique.
What is NextGen Gaming?
NextGen is an Australian-based iGaming studio that can trace its roots back to 1999, when the company was founded by Tony McAuslan.
Its name probably made a lot of sense at the time and, in my ways, it still does. But it doesn't exactly make the brand's games or casinos easy to find, as searching for "NextGen games" is more likely to reveal blogs about the latest Xbox/PlayStation than slot machines.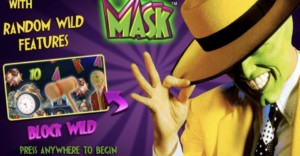 Still, that hasn't stopped NextGen from becoming a major player in this industry.
It has created a substantial gaming roster and is a vital part of the massive SG Gaming studio, which acquired the company as part of its deal with NYX Entertainment.
If that sounds a little confusing, don't worry, as we have outlined the history of NextGen below.
History of NextGen
In the early years, NextGen devoted a lot of time to developing high-quality slot games and was constantly looking for new ways to develop and innovate, not unlike brands like Yggdrasil Gaming.
It didn't devote as much time and effort to its marketing, though, and that's one of the reasons why the brand is not as well known.
After all, simply creating the best slots isn't enough to make you big in this industry. If it was all about quality, Starburst, Cleopatra, and Book of Dead wouldn't be three of the biggest games in the business. That's not to say that those games are bad, as they have a lot to offer, but it's fair to say that they are nowhere near as innovative as other titles created by the same developers (NetEnt in particular has some amazing games).
Those slots are well-known because there was a lot of marketing behind them and the developers went all-out to ensure that the majority of casinos hosted them, most casinos built bonuses around them, and every player could enjoy them. That hasn't really happened with slots from NextGen, and that's a shame.
In 2011, after creating a number of slots and earning a solid reputation within the iGaming industry, NextGen was acquired by the rapidly growing NYX Gaming Group, a leading provider of digital content. At the time, NYX was heavily involved with lottery games and wasn't really known for slots and other interactive casino titles, and so the NextGen acquisition was a huge move for the company.
It's also a move that led to the launch of some of NextGen's best titles. In fact, many of the games in our list below were made possible by the combined efforts of NextGen and NYX.
A couple of years later, OpenBet was acquired by NYX and the brand grew. More titles were added, more deals were made, and times were looking good for the brand. 2016 was also the year that NextGen acquired the rights to DC Comic slot machines from Cryptologic, another huge moved that would help the developer grow.
This is usually the point that we'd add a "but" and then talk about the downfall. That didn't quite happen, but NextGen was pushed a little further into the shadows as a developmental powerhouse when NYX was acquired by SG Gaming in 2017.
SG Gaming is another brand that the average online casino player may not recognise, but it's one that has had a massive impact on the gambling community and continues to play a big role.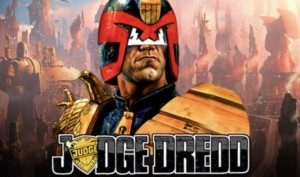 SG Gaming, although not instantly recognisable as a parent company, has been involved with online and offline gaming for decades. It has launched many top slots and gaming cabinets and is one of the biggest companies in the gambling sector.
You may know it best from its acquisitions because in addition to NextGen, it also owns Barcrest (the creator of Rainbow Riches) and WMS (the creator of Ruby Riches).
You will still see the NextGen brand and it's still responsible for many great games, but technically, all of those games are part of the SG Gaming Group.
The Best NextGen Casinos
All of the websites at the top of this page have games from NextGen, and you will also find many games from SG among these casinos. Just take a look at the list above and when you find one that catches your eye, sign up via the bonus link or take a look at our review.
Our team of reviewers have provided detailed and extensive reviews on all of the NextGen casinos, covering everything you need to know about the Welcome Bonuses, Loyalty Bonuses, payout options, games, security, and customer support. There's a lot to take in, but it's all neatly arranged, so if you follow the links and scan the reviews, you should be able to find the information that you seek.
Best NextGen Gaming Slots
What follows is a list of our personal favourite NextGen slots. It's not a complete list of all NextGen games, and it's just our opinion, so keep that in mind as you're searching through this list and seeing what's out there.
The Mask
The Mask was one of the funniest films of the 1990s and one that helped to make Jim Carrey a legend. In launching a slot based on this film, NextGen Gaming have followed a trend previously set by Blueprint Gaming, the creators of slots based on 80s and 90s films and TV shows like The Goonies and Top Cat.
The Mask slot includes plenty of appearances from Carrey's character, as well as Colossal Symbols and Wilds. It has a massive stake range and is full of bright colours and bold graphics, just what you would expect from such a bizarre and funny film.
Medusa Megaways
Ancient Greek myths and legends are big business in the online gambling industry. After all, it seems like every developer has at least a dozen slots based on this theme, the bulk of which have been created by the mighty Playtech as part of the Age of the Gods series.
Medusa Megaways is based around the famous snake-haired gorgon killed by Perseus. It shows her in all of her glory and the addition of the Megaways feature from Big Time Gaming means that it has a total of 117,649 paylines. That's not all, either, as the Medusa Megaways slot also includes the brilliant Cascading Reels feature.
If you have read any of our other developer guides in the past, you'll know that we adore Cascading Reels, also known as Chain Reaction, Avalanche, and Rolling Reels. It's a feature that we value more than Megaways and even progressive jackpots, and one that most developers have explored at some point.
In addition to the monster payline count and the Cascading Reels, Medusa Megaways has a Medusa Gaze feature, which is where some of the slot's biggest wins can be unlocked.
Foxin' Wins
Foxin' Wins is one of the developer's best-known slots. It features an anthropomorphic fox and it was so popular that it inspired the release of a sequel, known as Foxin' Twins. You can find these games on most major online casinos and they tend to get a lot of advertising behind them, which can't always be said for NextGen titles.
300 Shields
300 Shields is another well-known NextGen Gaming title that usually appears ahead of all the others and tends to get a lot of publicity.
There is even an "Extreme" version, and these games feature big wins, 25 paylines, and some great graphics.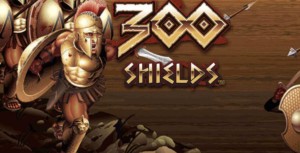 As the name suggests, it's based on the 300 Spartans who fought the Persians in the pass at Thermopylae (along with many Athenians) and bought the Greek states the time that they needed to prepare.
It's an important time in history and one that was stylized in the 300 comic book and film, which is where 300 Shields takes its inspiration.
Judge Dredd
Judge Dredd is another classic slot based on a licensed character, one that was most recently played by Sylvester Stallone. The slot doesn't feature the action hero star, though, as it's actually based on the Judge Dredd comic, which is where the film comes from.
The Judge Dredd slot game has a total of 25 paylines and some fast-moving, high-stakes action. There are huge wild symbols, which seem to be a feature on most NextGen slot machines, and it also has some great graphics. For fans of Judge Dredd and comic books in general, the Judge Dredd slot machine is well worth a spin or two.
FAQs
How Many NextGen Games are There?
The brand seems to have over 300 titles in total, or at least, that's what we've seen claimed. We haven't seen anywhere near that amount, but that could be because some of the games are published under other brand names. In any case, the number of NextGen slots is high.
What is the Best NextGen Game?
It all comes down to your personal preference. Do you prefer branded slots or do you lean more to high RTPs and big payouts? Do you like to keep things simple and old-school or do you like it when slots have grand 3D bonuses? Take a look at our list of the best NextGen Gaming slots above to find your favourite.
Are NextGen Slots Available in the US?
There are a few slots available in the United States, including Judge Dredd, which became one of the first online slot machines to hit the US. It really all depends on your location, as the laws change considerably from one state to the next.
Can I Play NextGen Games?
If you reside in one of the many regions where NextGen games are available, you are free to play them. However, that only applies if your chosen casino actually hosts games from NextGen. Take a look at the sites on this page to find one that is regulated in your region and also has multiple games from NextGen.
Why Can't I See NextGen Games?
If you're playing at an online casino that claims to have NextGen games but you can't actually find them, it could indicate that you're playing in a region where they are not available. Slot developers, just like casinos, need to work with regulators to ensure that their games can be accessed in certain regions and those licenses can differ. In other words, just because the casino is available in your country doesn't mean that all of its games will be.
What's the Most Popular NextGen Slot?
Foxin' Wins is one of the biggest slot games in the NextGen catalogue and seems to lead the way in the popularity stakes. As noted already, it's a fairly impressive game and one that has a lot of interesting features to keep an eye out for. Foxin' Wins also spawned a sequel, which is usually a good indicator of a slot's popularity.
Play NextGen Casinos Now
Now that you know what makes NextGen special and what NextGen games to look out for, the only thing left to do is sign up to a valid online casino and start playing!
You can find all of the best NextGen casinos at the top of this guide, including some of our personal favourite sites. Most of them accept cryptocurrencies, so you can make deposits and place bets using Bitcoin, Litecoin, and Ethereum, to name just a few.
For more developers like NextGen, take a look at our guide to Pragmatic Play. It's a little bigger and better known, but the quality of the games is just as high and there is an abundance of top titles to choose from.