Tom Horn Gaming is a small iGaming studio whose games can be found on a wide selection of online casinos, including some of the best sites we have reviewed. But what games does this studio create, what makes them unique, and why should you be interested in Tom Horn Gaming?
What is Tom Horn?
Tom Horn Gaming is one of those smaller studios that never seems to get a lot of respect but is also sought by major online casinos. It might not be as big or as well-known as NetEnt, but you can find Tom Horn games on hundreds of online casinos.
The Best Tom Horn Casinos
All of the sites listed at the top of this page host games from Tom Horn. Every time we review an online casino and approve it for our top list, we create a list of the developers that it hosts.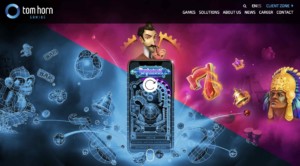 If Tom Horn Gaming is in that list, the casino will appear here.
It means that you have direct access to all of the latest and greatest Tom Horn Gaming slots.
To see games from other small studios, take a look at our review of Thunderkick, another innovative developer that doesn't always get the attention or respect that it deserves.
The Best Tom Horn Games
Some of the Tom Horn games that you might have seen on your travels include Sweet Crush, which is one of the many candy-themed slots doing the rounds right now; Red Lights, which has a warming neon vibe, and Monster Madness, which reminds us of Monsters Inc.
Other games worth playing include Don Juan's Peppers, Sky Barons, and Book of Spells.
FAQs
What Does the Name Mean?
There is a (small) chance that it refers to someone who founded the business or had a part in its growth. We can't find any information in that regard. However, it is more likely that it comes from a man named Tom Horn, Jr., who lived during the latter half of the 19th century. He was a legendary lawman and outlaw whose story was told in a 1980 film featuring Steve McQueen.
What is the Best Tom Horn Slot?
It depends on what you are looking for and what you like. You can find a small selection of our favourite Tom Horn slots above, but that doesn't mean that these are the only good ones and there are more great titles to explore.
Can I Play on Mobile?
All slots from Tom Horn Gaming are compatible with mobile devices, including iOS and Android, so this is a definite yes!
Play Tom Horn Casinos Now
It's time to play some Tom Horn slots! Scroll to the top of this guide to see a full list of all the Tom Horn casinos that we have reviewed.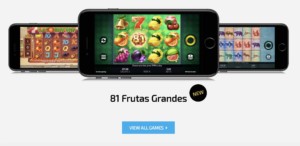 As Tom Horn Gaming is just a small studio, these games are never the only ones available. In fact, you'll often see them listed alongside titles from the likes of Playtech and other big names.