GameArt is a very popular developer. It doesn't have the greatest range of games but there are still a number of interesting titles to choose from. In this guide, I will take a deeper dive into GameArt's catalogue and uncover its features, bonuses, and the many casinos that host these games.
The Best GameArt Casinos
GameArt is a relatively small developer, and one that you won't hear being mentioned in the same breath as Microgaming and other behemoths of the industry. I have often referred to it as a "fringe" developer, one that produces a few titles and is added to a handful of casinos, but never really steals the show.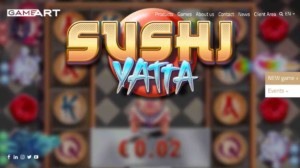 There are good and bad things about that.
The bad news is that you won't find hundreds of slots in the GameArt roster and the variety and quality is also a little lower.
The good news is that you can find GameArt games on all types of casinos, including those with games from Playtech and Microgaming.
You'll rarely find a full roster of Playtech games alongside Microgaming ones, but it's not uncommon to see GameArt titles with both of them.
The Best GameArt Games
In the past, I have been critical of GameArt slots for not being very inventive and looking a little plain. When compared to NetEnt slots and other grand 3D titles, they just seemed a little bland and boring.
However, that seems to have changed in the last couple of years and the guys at GameArt have upped their game considerably. There are some very attractive slots in the GameArt roster these days and they also explore some cool features and mechanics, somewhat on par with innovative developers like Thunderkick.
Some of the best-looking games (in my opinion, of course) include Piggy Bjorn, Summer Jam, and Sushi Yatta, all of which also happen to be several of the newest games at the time of writing.
FAQs
What is the Best GameArt Slot?
Personally, I like the look of Piggy Bjorn, which was launched in 2021 and has a fun and colourful style. However, there are slots across a variety of themes, styles, and features and your favourite one will depend on your personal preference.
Are GameArt Slots Mobile Friendly?
Yes, GameArt slots are all mobile-friendly and they are also instant play thanks to the use of HTML5 technology.
Does GameArt Have Jackpots?
Yes, there are over 35 GameArt games that currently have jackpots. All of them have 4 levels of jackpot: Mini, Minor, Major, and Grand. These are progressive jackpots and they are all based on USD. The jackpot amounts are always listed on the main game screen.
Play GameArt Casinos Now
If you're ready to explore GameArt for yourself, simply scroll up and check out the casinos on this page. Every single one of them has slots from GameArt, along with other major developers.
We have reviews for all of these casinos, as well. Make sure you read these reviews to learn more about the casino, including bonus limits/terms, payment options, and more.