Dash is a cryptocurrency that was originally known as Xcoin before being renamed Darkcoin and then Dash. It has been around since 2014 in these forms and was founded as a private and secure alt coin based on the work of Bitcoin's founder.
In this short guide, we'll look closer at the Dash cryptocurrency and the ways that it can be used to gamble online.
What is Dash?
Dash sees itself as a medium through which regular transactions can be processed, much like the massively popular PayPal.
It is operated by a small group of users, known as "masternodes", all of whom have a starting stake of 1,000 Dash coins. There are over 4,500 of these masternodes in the network at the time of writing.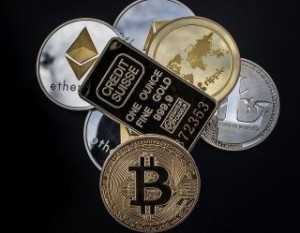 Based on market capitalization, Dash is nowhere near as big as Bitcoin and other popular cryptocurrencies and usually hovers around 50th on the list of coins with the biggest market caps.
Incidentally, the name "Dash" comes from a combination of "digital" and "cash".
The Best Dash Casinos
Cryptocurrency casinos don't just choose to work with the currencies that have the biggest market caps. They focus on the ones that provide certain benefits to their consumers, including those that are either very well known or facilitate fast and secure payments.
Dash is in the latter group. It's incredibly common on crypto-friendly casinos, as you can see from the sites at the top of this page. All of them accept Dash as a deposit and withdrawal method and, in most cases, you could use a variety of other payment options, as well.
Dash Pros and Cons
Dash is one of the most exciting cryptocurrencies out there. It offers something new and interesting, something that could potentially benefit the online gambling sector, as well as the crypto industry on the whole. It's quick, easy, and very secure.
The downsides to using Dash are the same downsides to using Litecoin and other alt coins—if you're not used to cryptos, you may find the process a little fiddly.
FAQs
Is Dash Secure?
Dash is very secure and was actually designed to be more secure that cryptocurrencies like Bitcoin and Litecoin.
Is Dash Available in My Country?
Dash may or may not be available where you are. It all comes down to whether or not Dash casinos are regulated in your region. If so, you can play. If not, you will need to look into other payment methods.
Is Darkcoin the Same as Dash?
Yes, Darkcoin was one of the initial names for what is now known as Dash.
What is the Currency Code for Dash?
The Dash currency code is easy to remember as it's DASH.
Play Dash Casinos Now
To start using Dash to make deposits and withdrawals, simply scroll up and click on the casino links at the top of this guide. All sites listed here accept Dash for both deposits and withdrawals. You can use Dash to play real money slot machines, table games, Live Casino games, and even to place a few sports bets.