It's rare that you will come across a casino or sportsbook that doesn't have a license. However, these sites do exist, and you can play there if you wish. The question is, when there are no guarantees for your safety, why would you want to?
We have covered unlicensed online casinos in the past. It why this site is populated with sites (albeit not very many of them). However, we did this mostly to prove a point and because our readers requested it. In truth, we don't recommend that you join any of these sites, and in this guide, we'll show you why.
What are Unlicensed Online Casinos?
An unlicensed casino is, as the name suggests, an online casino that doesn't have a license.
To understand how this works, let's imagine that you have a few dollars in the bank, and you decide that you want to start your online casino.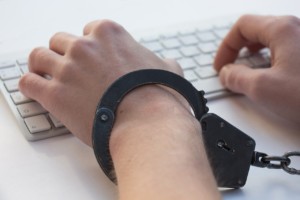 Your first step, usually, would be to acquire a license from a country like Curacao, Malta, or the United Kingdom Gambling Commission, depending on where you want to offer your services.
The regulator will run a number of checks. First, they will ensure that you—and other directors associated with the business—have a clean criminal and financial record. They will check that you have the funds needed to pay winners and that you complete a series of identity and financial checks.
When they supply you with the license, they will expect you to abide by its rules, and may fine you if you do not.
If you do none of these things, and decide to offer your services regardless, then you'll have a few issues.
Firstly, you will need to avoid countries that operate under strict licenses, including the UK and Sweden, Failure to do so means you'll be breaking the rules of those countries and could face prosecution. Secondly, you'll probably struggle to host games from major developers or to get interest from merchants.
And all of that is based on the assumption that you're not based in Europe, North America, Australia, Asia, and many other regions. If you are, you'll need to abide by the rules of those regions, which typically means you either apply for a license or don't offer gambling services.
It's possible to launch an unlicensed casino by skipping those rules and basing your company somewhere obscure (Costa Rica seems to be a popular choice), but even when you get through all of those steps, you won't be instilling much confidence in your players.
Problems with Unlicensed Casinos
All players, myself included, are taught that if they ever have an issue with a regulated casino, they can contact the regulator and get fast and fair mediation.
In a previous guide to the United Kingdom Gambling Commission, I recalled a story of a time when I was forced to contact the regulator for mediation, noting that the mediation definitely wasn't fast or fair. In fact, it was worse than useless, and it has deterred me from ever going down that path again.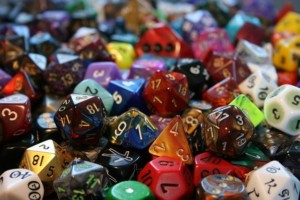 But regulators are about more than mediation. A regulator isn't just there as a "just in case".
From a player's point of view, the main purpose of a regulator is that it holds the casino accountable and it performs a host of checks that guarantees that it's run by competent, legitimate individuals.
Without those checks, anyone could open and run a casino, and that leaves it exposed to scams.
When a site isn't regulated, you'll rolling the dice with regards to security and fairness.
Should You Play at Unlicensed Casinos?
There are unlicensed online casinos that aren't necessarily scams. Such is the case with casinos that target players in the United States. Online gambling is tightly restricted in the US and no regulator outside of the country will allow its licensees to target US players. The only way around this is to not have a license at all, and that's how some well-known brands operate.
But would we recommend playing here? No, not at all.
You don't have control over your money, you can't guarantee fairness, and if anything happens, there's nothing that you can do about it. It's not how online gambling was designed and it's not how it should be. Of course, desperate players resort to desperate measure, but even if you're in the US and can't find legal gambling elsewhere, we wouldn't recommend it.
FAQs
How Do I Know if a Site is Regulated?
Look for the license logo, often listed at the bottom of the site. Make sure the logo is clickable and directs you to an actual certification, as well. Don't just assume that a site is legit because you can see a logo on the bottom of the homepage. Scammers can upload images as well, and if they are trying to steal your money or your financial details, they will do whatever it takes.
What is the Best Regulator?
There is no best option, but if we're talking about the strictest, it would probably go to the Swedish Gambling Authority. When it comes to cryptocurrency casinos, Curacao is usually the best one. The Curacao Gaming Authority is also the cheapest and the easiest for casinos, but it's still a regulator and so they still need to follow strict rules and regulations.
Can I Gamble Legally in the US?
There are online casinos operating legally in the US, but you have to be in specific states to use them. There are no legal services that span the whole country. That might change in the near future as it seems like there are some big changes on the way, but until that happens, you are out of luck.
What Happens if I Have an Issue?
If you have an issue with an unlicensed casino, your only option is to contact them directly and hope that they answer your questions and deal with your complaints. They are still companies, they should still care about their customers. Of course, if you are dealing with a scam casino, then they won't care and there isn't much you can do, but that's the nature of the business and it is why you shouldn't deal with unlicensed online casinos.