Pros
US-Focused Casino
Bitcoin Friendly
Fast Signup
Hassle-Free US Gaming
Cons
No Gaming License
Doesn't Seem to Follow AML or KYC Laws
Doesn't Respond to Bad Reviews
Doesn't Respond to Complaints
Whether it intends to or not, Bitcoin Penguin is a casino that's open to players from the US. One look at its user review pages will tell you that a large number of its players are from the United States, but there are hints that suggest it's not strictly focused on US players.
Bitcoin Penguin is a casino that's open to players from the US
It is a Bitcoin-focused casino that seems to have a growing following, but as you'll see from this review, it is not without its problems.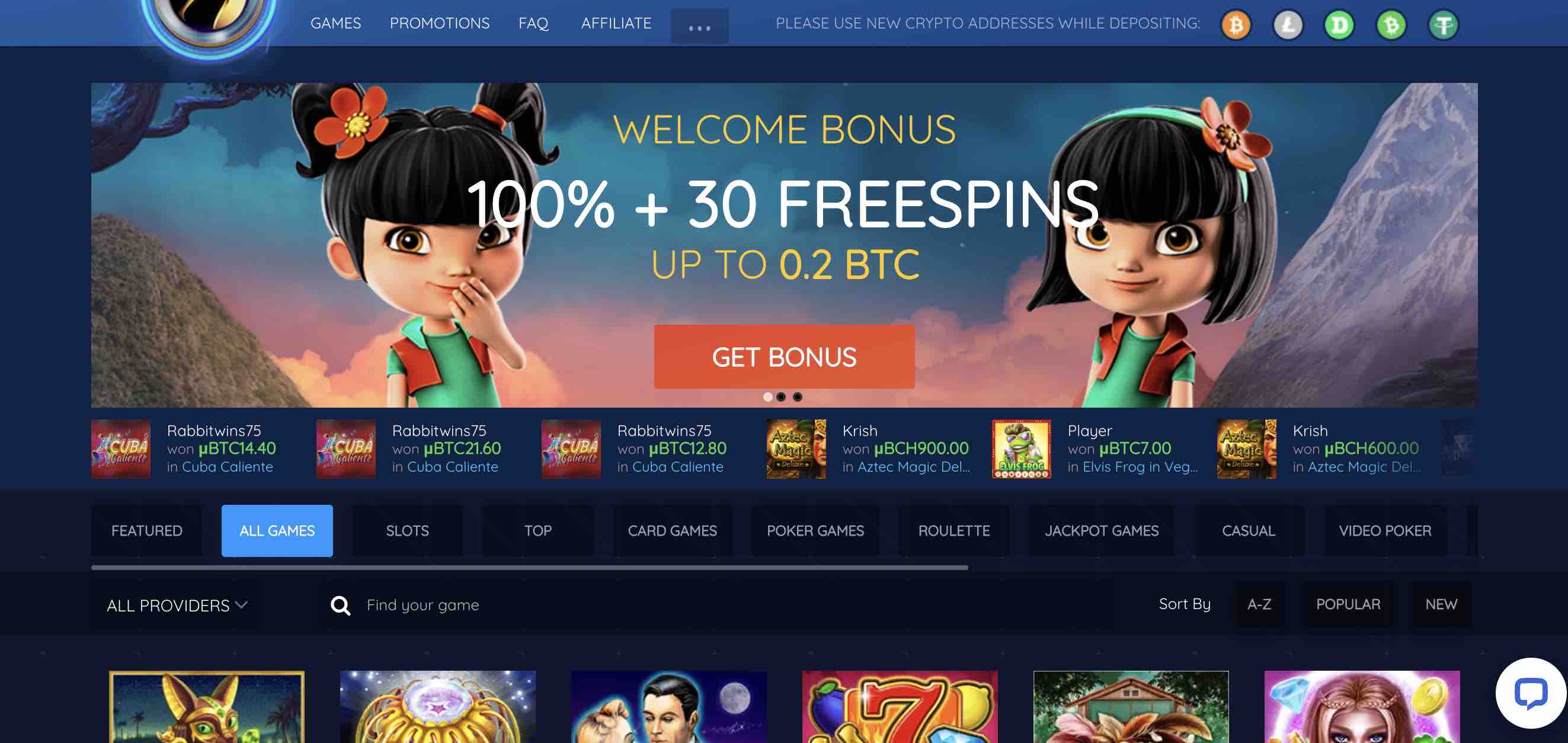 Basics
Many other review sites state that Bitcoin Penguin is not available to players in the United States. That would certainly make sense if it were true, because with the exception of Bovada, there are very few US-friendly gambling sites out there. However, I can confirm that it's not true, and I know that because I signed up from the United States.
I set my VPN to the States and I joined. What I will say is that the sign up process is one of the easiest I have ever encountered. I didn't need to verify my phone number or my email address. In fact, I didn't even enter a real email, and yet I was still given access. It asked for my name, my email, and my password—that is all.
As easy as this process was, it does concern me a little.
Firstly, it flies in the face of all anti-money laundering and underage gambling regulations. I could have been a 12-year-old gambler living in the strictest state in the US. It has no way of knowing and it didn't even ask. Secondly, there is a chance that US players could lose their accounts in the future.
There is a section under "My Account" where you can enter your nickname and your country, but it's not mandatory and you have to be actively browsing through the account page to find it. The drop-down doesn't include the US on the list of possible options, suggesting that it's not a valid option.
There is also a section to upload documents suggesting that you may be prompted to verify your ID at some point, and when they discover that you're not in the US, your account could be suspended.
I'm speculating, of course, because I don't know. The facts are this:
I couldn't find anywhere on the site that says it is not available to US players, even though other sites have made this comment in reference to Bitcoin Penguin.
I was able to join from the United States, even though there was no "USA" option under the list of countries inside my account (I didn't lie and pick another country; selecting an option here is not mandatory).
Many Bitcoin Penguin reviews are from players seemingly based in the United States.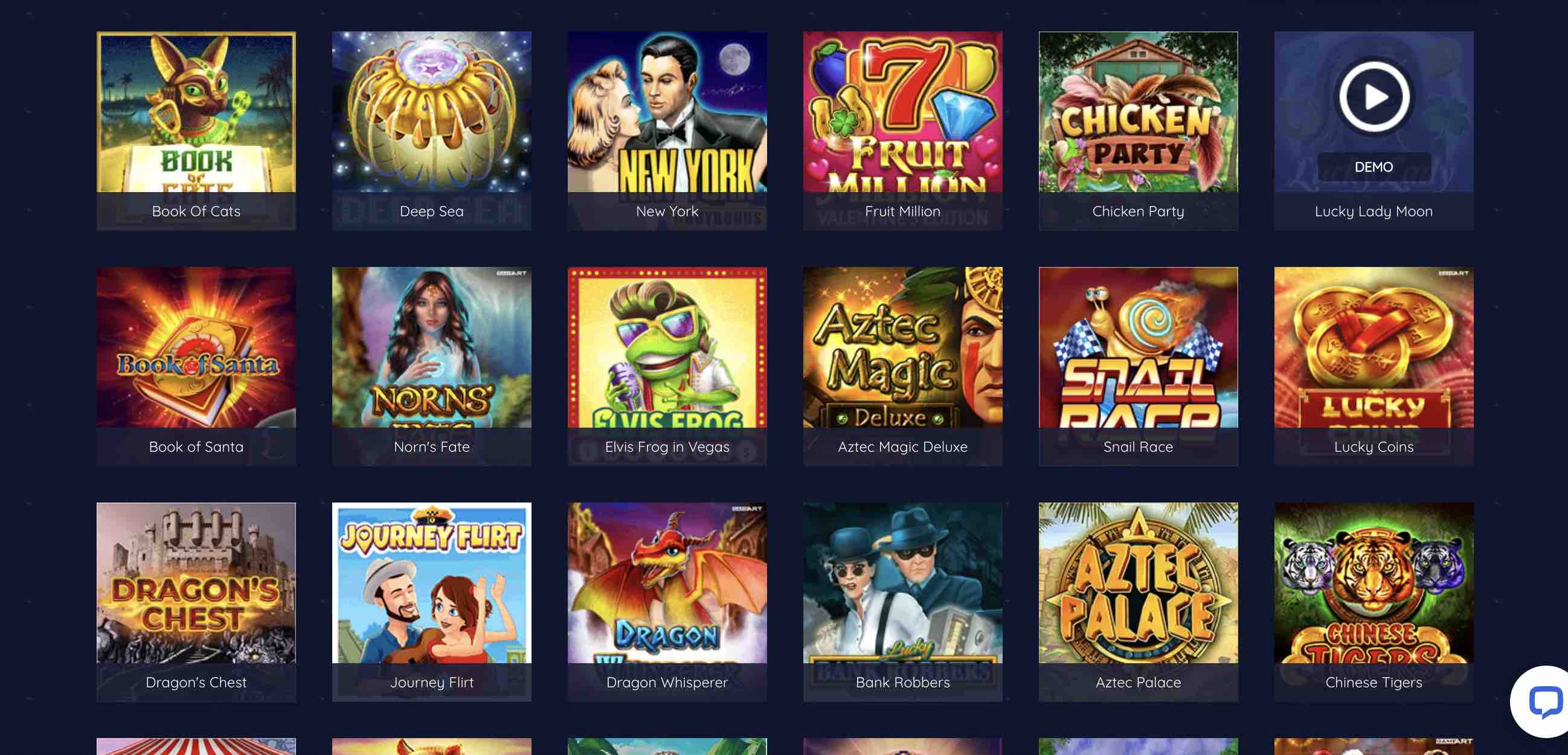 Software and Games
Bitcoin Penguin is powered by SoftSwiss and is very well designed. It is slick, stylish, and doesn't get in your way like so many new online casinos.
Mr. Bit is a prime example of how even the simplest ideas can be made into an annoying mess, but the developers at Bitcoin Penguin clearly know what they are doing.
It doesn't have the biggest or best selection of games, but I was happy to see that it includes developers like Belatra, Amatic, Habanero, and the brilliant Betsoft, as opposed to just relying on RTG, which is what so many US-focused online casinos seem to do.
As for the license…there doesn't seem to be one. It has been said that Bitcoin Penguin operates under license from the authorities of Costa Rica, but there is no such thing. It's a statement made about a few other sites, and I'm not sure why. You can operate a gambling company from the country, but it doesn't offer a license in the same way as other regions.
What's more, Costa Rica doesn't seem to be mentioned in the Bitcoin Penguin Terms and Conditions. The only reference to a license is a statement which declares that it is based in Belize and, therefore, operates under the laws of the Belize government.
From the perspective of a player who is used to playing at sites licensed in the UK, Malta, Alderney, or Curacao, this essentially means that Bitcoin Penguin is not regulated, although that doesn't mean it's not legitimate. It still has audited and fair games from established providers, it still uses a secure payment option (Bitcoin, in this case) and it has an advanced SSL as well.
The lack of a license doesn't make it a scam, but it does leave you with fewer options in the event that you have a problem, and I have discussed this in more detail below.
Bonuses and Promotions
The Bitcoin Penguin Welcome Bonus offers up to 0.2BTC for both your first and second deposit. You will also be given 30 Free Spins on your first deposit.
Although it's far from the highest bonus I have seen and looks pretty poor in comparison to offers like those available at 1xBit, it is still a decent sum of money when you consider the staggering value of Bitcoins at the time of writing.
Bitcoin Penguin also has regular Free Spins promotions and reload bonuses and these are offered to all players. Take a look at the casino's promotion section to stay on top of these offers.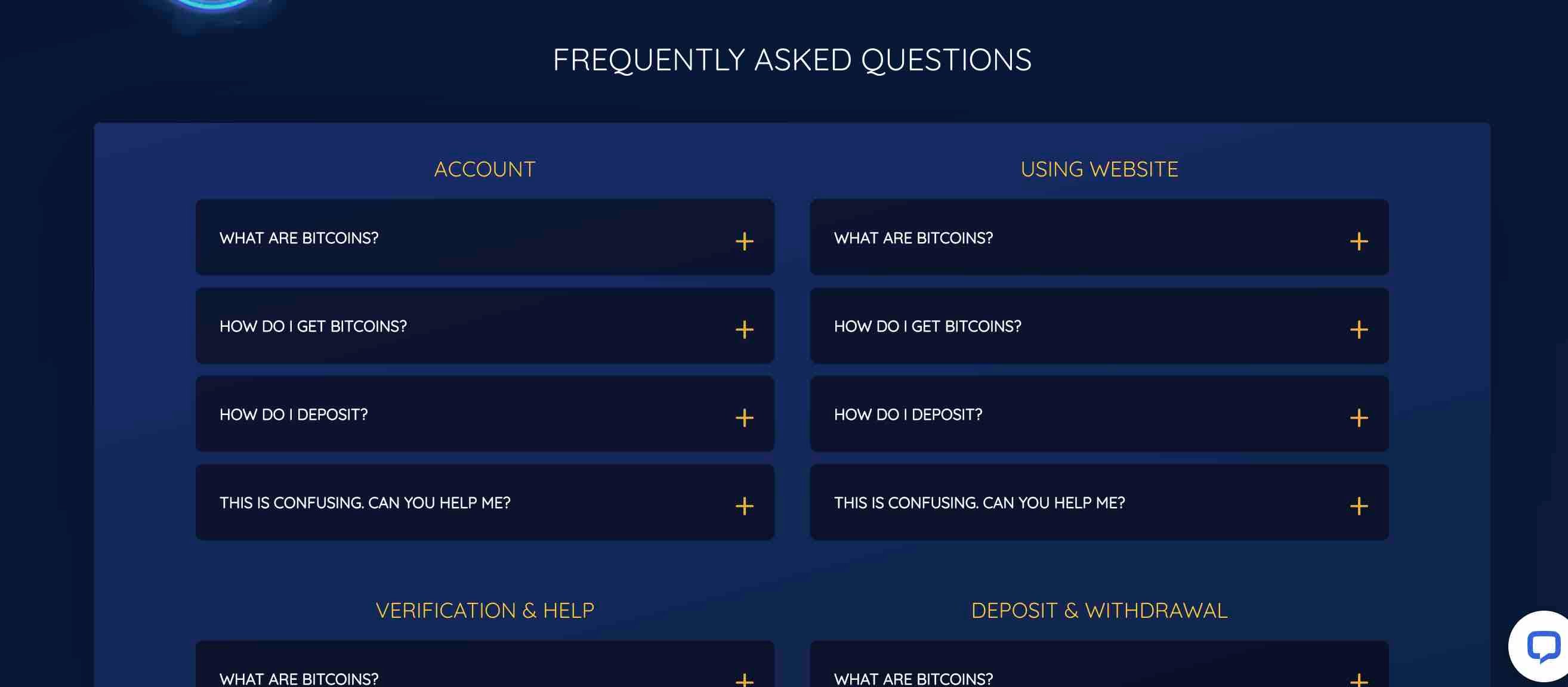 Payment Options
Bitcoin Penguin works with cryptocurrencies and the minimum deposit is 0.00005 BTC, or the equivalent in your chosen currency. You will be asked to select a currency when you sign up and this will be shown when you click "Deposit". To use a different one, just click the little plus sign next to the current option and you'll see several other cryptocurrencies, including Litecoin and Dogecoin.
The deposit and withdrawal process is very quick and easy and I was actually surprised by this. If there is one thing that Bitcoin Penguin handles really well it's the speed and fluidity—everything is quick and everything is hassle-free and smooth.
Highlights
US-Licensed Casino
Games from Betsoft
No Traditional License
Seems to be Based in Belize
Blacklisted
I have saved the worst until last. There is a lot to like about Bitcoin Penguin and I have covered many of those benefits above, but I have a few concerns as well.
In previous casino reviews, including my review of 5Gringos Casino, I stressed how important it is for casinos to respond to reviews, whether they are positive or negative. It shows that they are listening and that they actually care what their players think.
It is even more important for them to respond to complaints.
Many casinos that are licensed outside of major regions like the UK, Sweden, and Malta, rely on third-party complaints procedures. There is nothing wrong with this, providing they actually deal with those complaints, and it seems that Bitcoin Penguin doesn't do that.
It doesn't have a complaints procedure of its own and while many complaints have been levied against it on third-party sites, it has shown no interest in dealing with them. It's why some sites have blacklisted Bitcoin Penguin and why some players have been left banging their heads against a brick wall when trying to get an issue dealt with.
Does this mean that the casino is a scam? Not at all. It's still regulated. It's still fair, it just doesn't respond as quickly or as professionally as it should.
There are a couple of issues with all of this, as noted below: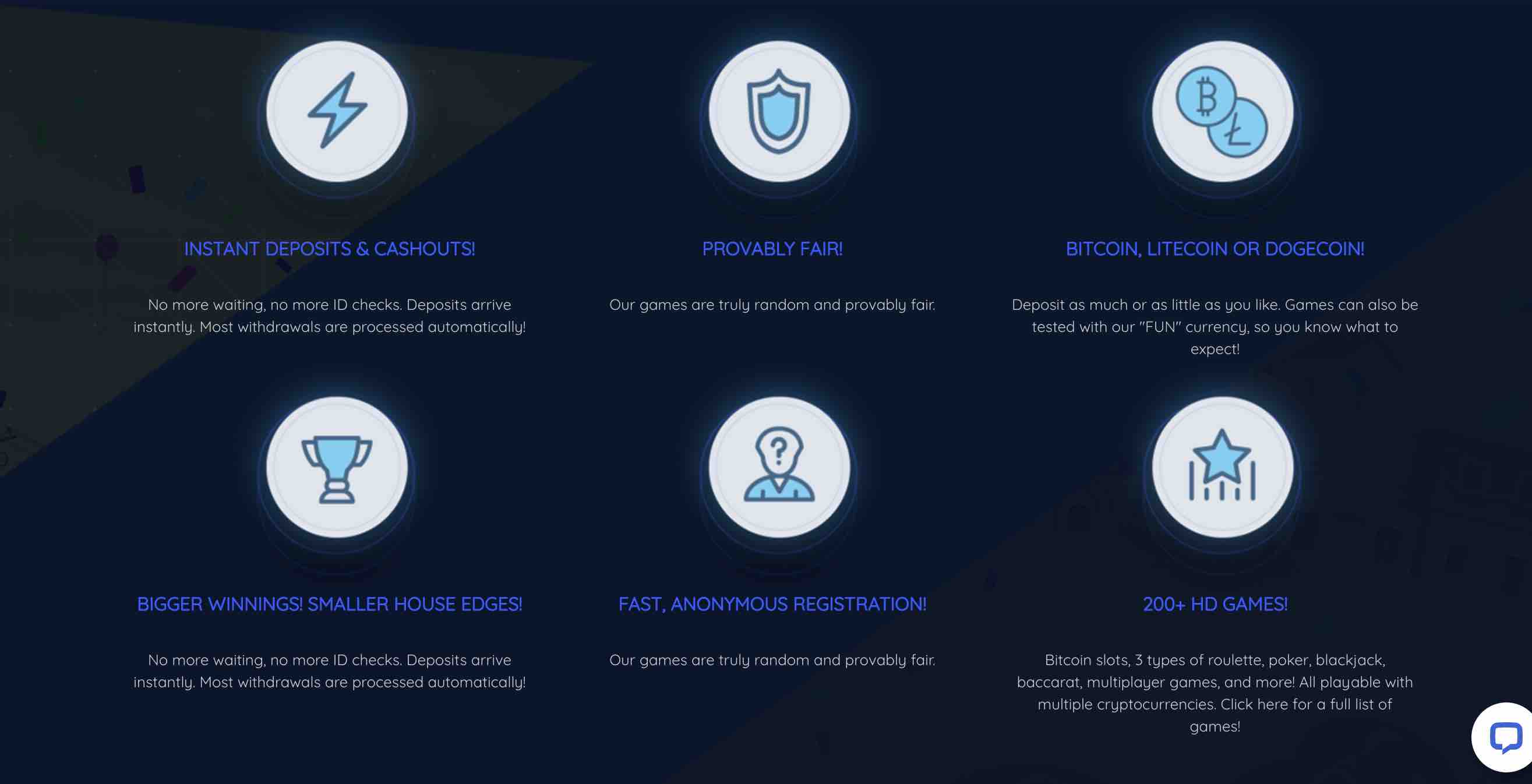 The Importance of a Complaints Procedure
I have been gambling online for nearly 20 years and for half of that time, I have been reviewing sites. As I am in the UK, I have access to some of Europe's biggest gambling sites (both sportsbooks and casinos) and thanks to years of reviews and Welcome Bonuses, I have accounts with most of them.
Over the past two years, I have had a major issue with three sites. All were massive brands, all had complaints departments, and all were regulated by the UK Gambling Commission.
In the first instance, I filed a complaint, they saw sense, realised their mistake, and settled in my favour.
In the second instance, my complaint met with a wall of copy/paste responses, and only when I left a bad review and drew the attention of a department run by actual humans, was the issue resolved.
In the third instance, the complaints department ignored me, the review didn't help, and I had to go through the Gambling Commission. They didn't listen to my issue, completely missed the point, and were about to settle in favour of the casino (because they didn't actually read the complaint) when my complaint was finally picked up by a human in the casino and settled in my favour.
Now, what does this have to do with Bitcoin Penguin, I hear you ask? Well, it highlights a point that I have made many times on this site: You can't rely on the site and you can't rely on the regulators. The former won't listen and the latter won't care. At least, that's my experience.
Oftentimes, the best way to get a response is to take your issue elsewhere. Many customer support teams are working from scripts and don't have the freedom to actually resolve major issues, nor do they care if you were the victim of a major issue or not. It's just not in their jurisdiction, and unless they are a multinational brand with several levels of support, you won't get the help you need.
For example, on another occasion, I placed a bet with a small sportsbook for there to be Over 3 Goals in a game of football. The game ended 2-2 and the bet settled as a loss. I contacted them, and they gave me some copy-paste spiel about bets being settled automatically. I tried again while showing them proof of the result, and I got the same response.
This happened repeatedly over 2 weeks, and because they had just the most basic line of support, and one that wasn't equipped to deal with issues such as that, I was unable to get through to them. But when I posted my "losing" bet on a user review site, they responded within an hour and corrected everything.
You'll find that the most competent, understanding, and helpful people in the casino are the ones tasked with responding to reviews.
That's why it's so important for them to do that. More important even than a complaints procedure. And that's why it's so concerning that Bitcoin Penguin doesn't do any of that!
After all, what would have happened to my bet if the same mistake was made by Bitcoin Penguin? Maybe their support team wouldn't have been as stubborn. More likely, I would have just banged my head against the wall for a few weeks, realised that my complaints was falling on deaf ears, and then given up.
Can I Join From the UK?
Bitcoin Penguin blocks UK players from vising the site. It is one of the few regions that are unable to access the site.
Can I Join from the US?
As noted in this review, Bitcoin Penguin doesn't block players from the US and it seems to account for a large percentage of its memberbase.
Can I Use PayPal?
PayPal is not available here. You can only use cryptocurrencies, although there are several of these to choose from.
Is It Licensed?
Bitcoin Penguin doesn't seem to have a license from any major authorities.
Does it Have a Loyalty Scheme?
There are some loyalty bonuses, but nothing in the way of a major loyalty club. For that, you will need to look for sites like Kingdom Casino.
Bitcoin Penguin Casino Review Details
Restricted Countries:
Estonia
Italy
Spain
Sweden
Switzerland
UK