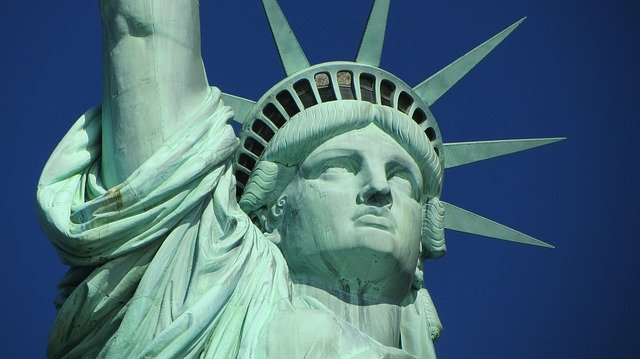 January 8 2022, is the day that online sports betting becomes legal across New York State.
That might not sound like a big deal considering how widespread mobile betting is in states like Nevada, but it could have a huge impact on the future of legal US gambling. It means that one of the biggest and richest states has embraced an activity that has been illegal for much of the country's history, and that's just the beginning.
Legal Gambling in New York
Experts predict that the new rule changes will lead to an industry worth over $10 billion for the state of New York, $1 billion of which will be profit split between the state and the betting operators.
Those operators are DraftKings, Caesars Sportsbook, FanDuel, and Rush Street Interactive, all of which began accepting sports bets from 9 AM on Saturday the 8th of January.
It's great timing for punters and operators alike, as it gives them plenty of time to accept bets on the NFL playoffs and Super Bowl.
It's a massive boost to the local economy, and it's one that extends far beyond the money that punters use to place bets. It could create hundreds of new jobs and will also provide a boost for local sports teams, ad agencies, and everyone else who typically takes a share of the spoils in the gambling sector.
That's just the start, as well. The gambling landscape is changing all of the time in the United States and major iGaming developers and operators are lining up and waiting for their moment.
What About Bitcoin Betting?
The foundations of legal mobile/online gambling have only just been laid in the United States, so we're a long way from a time when operators accept bitcoin and other cryptocurrencies.
It will happen eventually, though, as many major European brands are behind the rise of US gambling. Companies like William Hill, 888 Holdings, and Entain have invested heavily in US gambling and have partnered with some of the brands mentioned above, as well as others waiting in the wings.
These brands have experience with cryptocurrency gambling, they know that it's the future of this industry, and will seize any opportunity they have to use it.
Expectations for 2022
As 2022 progresses and the fires of the pandemic fade into embers, we should see some major changes in the legal gambling sector, and cryptocurrencies could play a big role in that.
In the US, we'll likely see more states embrace mobile and online gambling. For the most part, these allowances will be restricted to players who actually reside within the state, but it's still a huge move when you consider the conservative attitudes adopted by the USA in the past.
After all, it has been a country of contradictions for generations now. On the one hand, it's home to the gambling capital of the world, Las Vegas, as well as gambling meccas like Atlantic City and massive casino complexes like Foxwoods. But at the same time, it has been nearly impossible for responsible adults to place legal sports bets or enjoy online casino games.
Even poker was heavily restricted following the events of Black Friday, when all online poker sites were blocked for US players.
Moving forward, we'll probably see some of those walls come down as the US becomes more of a welcoming place for casinos, sports books, and punters.
We're also seeing a lot of movement in Latin America, with countries like Mexico, Brazil, and Colombia set to become the next biggest gambling markets.
On the other side of the coin, you have countries like the United Kingdom, which seems to be going in the opposite direction.
In 2020 and 2021, the UK banned credit card gambling, placed age-restrictions on free-play slots, capped bets on interactive games, and even changed how slot machines move and sound.
Furthermore, while many legal gambling nations have embraced cryptocurrencies, the UK Gambling Commission is still digging its heels in and refusing to budge. It's unlikely that cryptocurrencies will be accepted on UK casinos in the coming year, even though players and operators will be pushing for that change.
It's clear that 2022 will be a big year for the online gambling industry and cryptocurrencies. Whether it's a good year or a bad year remains to be seen, but we'll be keeping our fingers crossed and hoping for more relaxed rules, more bitcoin accessibility, and a higher BTC price.