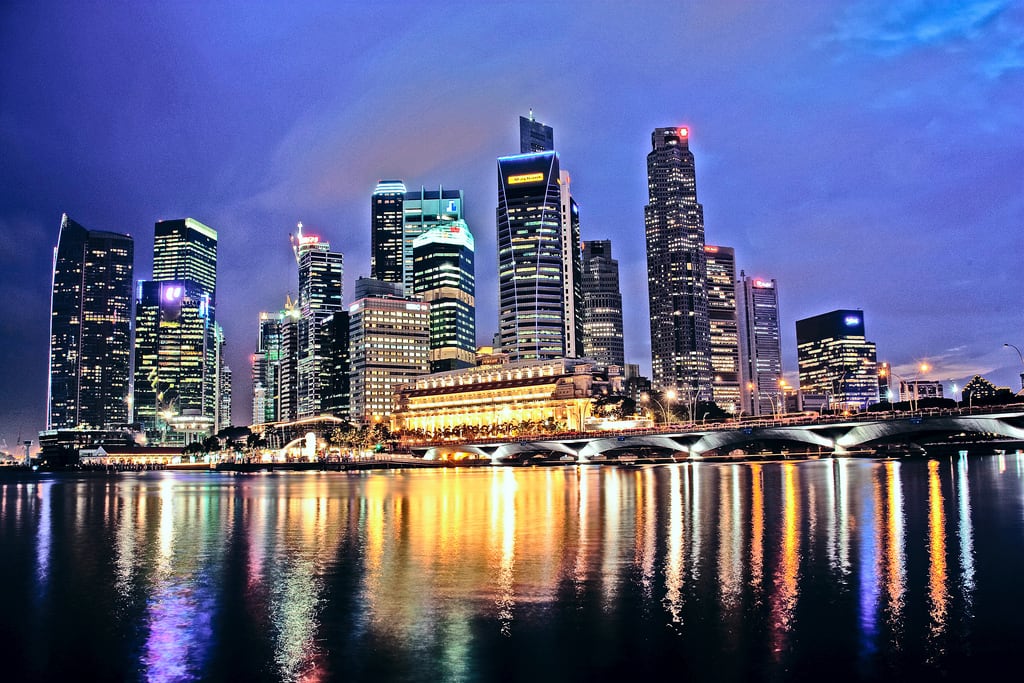 https://www.flickr.com/photos/jjcbaron/5072266832
The Citylink Mall in Singapore has introduced a bitcoin ATM, which is the second bitcoin ATM in Singapore, on February 28, attracting a long queue of customers.
The bitcoin ATM debut comes only a day after Singapore-based ATM provider Tembusu Terminals disclosed Singapore's first permanent bitcoin ATM.
Citylink Mall, which is Singapore's first underground mall and has a retail space of 60,000 square feet, is not the largest mall in the country. However, it is located in a prominent area that links City Hall with local transit and hotel. This makes it ideal for bitcoin users to exchange their cryptocurrency with fiat currency, and vice versa.
The company operating the ATM in Citylink is Bitcoin Exchange Pte Ltd. The executive director of the company, Zann Kwan, said she was "happy to bring this potentially groundbreaking technology to Asia and Singapore."
She called the bitcoin ATM launch proof of Singapore's enthusiastic bitcoin community, and said that it's one of her company's objectives to set up more bitcoin ATMs by 2014's end. She specifically mentioned that her firm would continue to aim to launch them in visible public locations.
Bitcoin Exchange said it was holding a giveaway to boost awareness of the ATM. Kwan said that as part of the first-day giveaway, the first 50 users would receive S$5 in cash and a Bitcoin paper wallet.
However, the event has not been all positive. Reddit users criticized Bitcoin Exchange for not disclosing its fees. The company, however, talked about why the ATM requires fees.
"Doing this is actually harder than most people probably think. There is a reason this is one of the first public machines in Asia. […] There are legal risks, price risk, technical risks and so on and of course hardware costs, rent and so on," said Bitcoin Exchange.
Besides Singapore, which is Bitcoin Exchange's initial focus, the company said it was also searching for opportunities in other countries of Southeast Asia.
Source: CoinDesk
Image credit: jjcb / Flickr