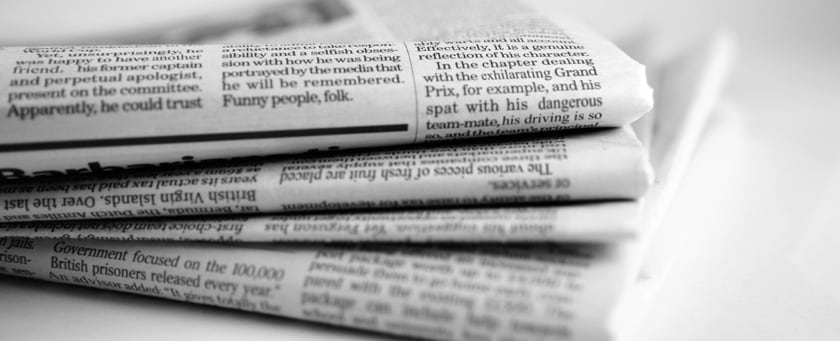 If you haven't had time to keep up with the news over the past week and are just now sitting down with your coffee in hand, here's what you missed (each title links to the original article to read in full):
The BitQuick marketplace aims to offer a platform for (pardon the redundancy) fast cash-to-Bitcoin trades, something that other services such as Circle or Coinbase can't provide. Here Jason Smith takes a look at their process.
Despite having a mouthful of a title, John Galt's article covering the Ulbricht's trial is one of the most detailed overviews of the proceedings you'll find online.
The short lived Buttercoin exchange closes its doors shortly after opening, despite its much publicized launch and having boasted financial support from such backers as Google Ventures and Y Combinator.
Adding yet another notch on the Bitcoin post of high-profile talent acquisitions, BitReserve has hired former CEO of Nike and Barklay bank veteran, Anthony Watson to act as its new CEO.
On April 8th, hackers managed to gain access to Coinbase's backup e-mail provider as well as a database of users that has been associated with LocalBitcoins and proceeded to send mass phishing e-mails offering investment opportunities.
Australia's Central Bank expressed this week they're not in favor of regulating Bitcoins as of yet, since they don't consider it a threat to their current financial structure.
Kentucky senator and Republican contender Rand Paul launched his presidential campaign this week and surprised many by accepting Bitcoin contributions to his war chest.
On April 8th the MPC filed a lawsuit against GAWminers, accusing it of failing to deliver on close to $300,000 in back payments for service charges and installation costs.
The NXT Foundation was formally registered in March of this year, although it's been working for a while to promote the NXT proof-of-stake cryptocurrency and educate people about it's potential. Currently the foundation is co-sponsoring the Mind the Gap Expo and will also be the official sponsor of PayExpo this June.
A new partnership between Xapo and the online gaming platform CEVO has launched with $21,000 in Bitcoin prizes available for distribution for those who link their accounts.
BitGamer.tv s a recently launched streaming service aimed primarily at gamers that allows them to receive donations in DogeCoins, LiteCoins and Bitcoin. In this article we interview the service's creator, Andrew Normore about upcoming additions to his platform and their recent acquisition by an investor.
The University of Alicante is set to offer a Bitcoin introductory course starting this April 14th, via the online-classroom platform UniMOOC. Course goers will receive accreditation and several prominent Bitcon figures are scheduled as lecturers.
---
Did we miss anything? Let us know in the comments.