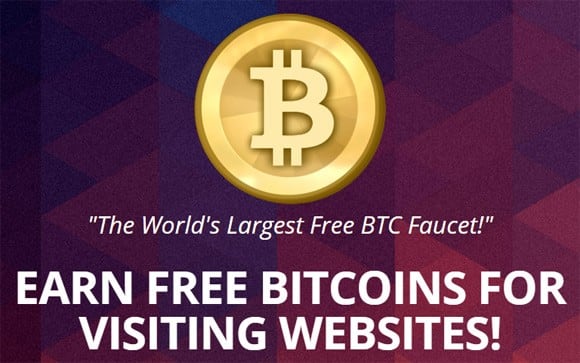 Recently, paid-to-click websites have gone up greatly in popularity. These websites, which can be used to earn Bitcoin, are usually much more profitable than faucets, and are a great way for website owners to get more visitors. But what are paid-to-click websites?
On PTC (paid-to-click) websites, users click on links to websites, which are to be visited for a short amount of time (usually around 10 seconds). After the time is over, users earn small amounts of Bitcoin. The websites are not likely to make you any real money, but they are great if you have time to kill.
Here is a list of some of the best paid-to-click Bitcoin sites out there.
5. CoinAd
Coinad.com is one of the most popular PTC sites where users earn Bitcoin for visiting websites for varying periods of time. The rates vary a lot, ranging from about 900 satoshi for a 30-second visit, to 1 satoshi for a 10-second visit.
They might need to update their standards for uploading ads.
CoinAd is a pretty good website, but not the best.
4. BTCClicks
Btcclicks.com is an average, ideal PTC website, with payouts averaging around 100 satoshi per 10 second visit. This website is very all-around average, and features instant, small payouts to Xapo wallets as well as normal payouts. This website is good for beginning Bitcoin er to earn a few coins.
3. Earn Free Bitcoins
Earnfreebitcoins.com is a great PTC website, paying from around 20 satoshi to 1000 satoshi per 1-5 minute visit. The websites have large, rewarding payouts, but also larger wait times than oher PTCs.
2. Bitsurf
Bitsurf.co is a new website where users earn credits for the websites they visit. The credits earned are then exchanged for Bitcoin, currently at 50 satoshi/credit. The amounts paid are fairly large, averaging about 350 satoshi worth of credits per visit. However, the rate at which these credits exchange for may change in the future, and the websites listed are few. This website is still very new, though, and I expect the offers to go up in number soon.
Bitsurf looks to be one of the most profitable paid-to-click sites, if it can get up and running.
1. BitVisitor
Bitvisitor.com, one of the oldest PTCs still in existence, is a website with some of the highest payouts, at 1000 to 2000 satoshi per visit! However, the websites must be viewed for 5 minutes each, so it doesn't have the best rates. If you have time and have something to do while you wait, Bitvisitor will earn you the most money in no time.