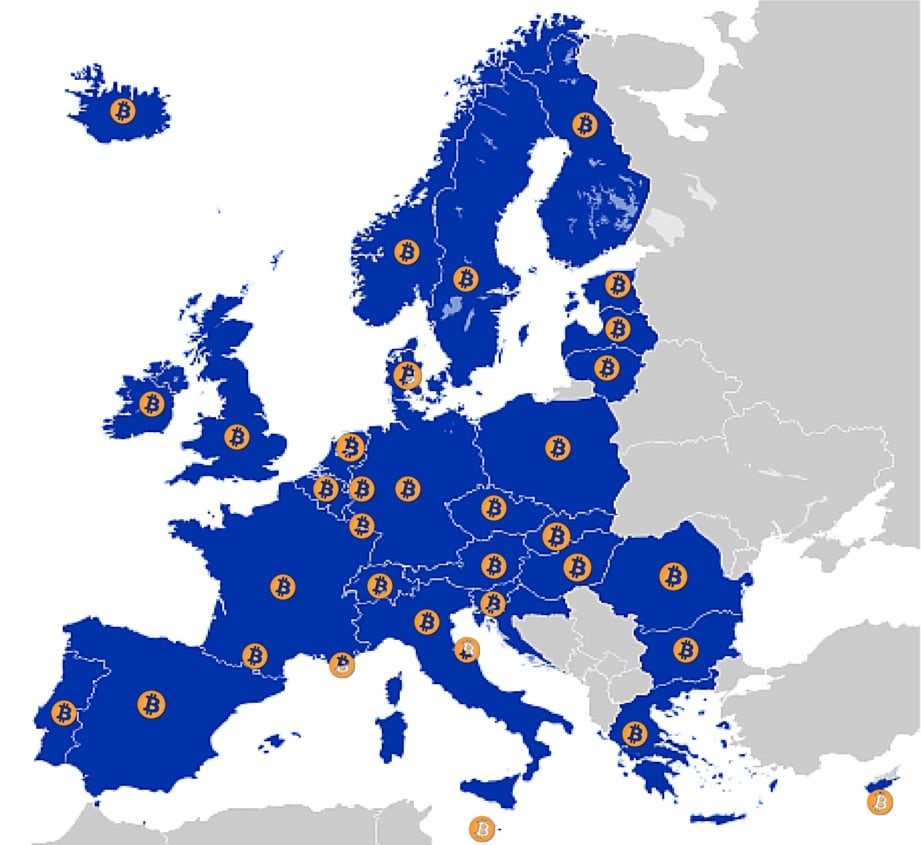 On May 12th, Denmark-based Bitcoin payment processor and exchange Coinify announced expansion into the Single Euro Payments Area, or SEPA. By expanding, Coinify trade functionality is now accessible to 33 countries beyond Denmark and over 500 million citizens. To compete in the SEPA arena, exchange fees have also been restructured and lowered.
Coinify acts as a payment processor in addition to an exchange, allowing merchants to easily accept Bitcoin. Merchants in the 34 supported countries may now convert and withdraw fiat through SEPA transactions, allowing merchants to use a single service for all bitcoin needs. According to the European Commission, SEPA is home to more than 20 million businesses.
Exchange fees and limits have been restructured into a tiered system, with all fees lowered one percentage point. Accounts are now classified into one of four account levels based on volume and identity verification. A new account has 3.9% buy and 0.9% sell fees. Coinify has all account level details on their account level page.
Coinbase, the "world's most popular bitcoin wallet," recently expanded to the UK and now serves 23 European countries through SEPA transactions. Kraken, Bitstamp, and Safello also offer SEPA transactions, making the SEPA space highly competitive for Bitcoin exchanges.