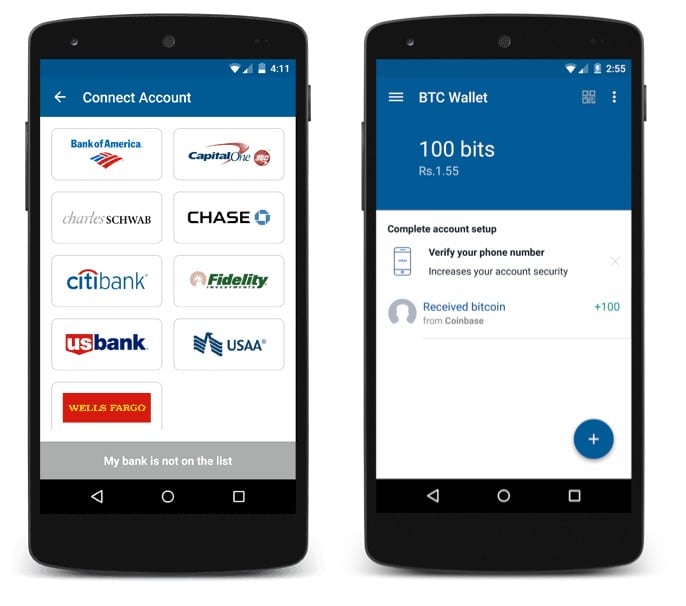 Coinbase, "the world's most popular bitcoin wallet," has issued major updates to their Android and iOS applications and are offering a 100 bit incentive to verified new users. The currently available updates offer in-application bank connection, Google Contact integration, and support for an older Android release.
According to the Coinbase blog, in-application bank integration is only available to US and European users in "supported jurisdictions." Despite potential limitations, this feature gives Coinbase a major competitive edge on the Circle Bitcoin wallet and exchange. Users may also provide bank details automatically by providing an online bank login, similar in functionality to the now defunct Bitcoin exchange Buttercoin. The Coinbase Android application currently has a higher rating than the Circle competitor, with a further lead expected from new capabilities.
For many new Bitcoin users, Bitcoin addresses offer the largest barrier to sending and receiving Bitcoin. Coinbase's Google Contact integration in their Android application is looking to make Bitcoin transactions easier. Android users with the Coinbase application are now capable of sending Bitcoin to any Google Contact with a linked Coinbase account. This functionality is unfortunately only accessible to Android and Coinbase users, however it may still aid in Bitcoin adoption.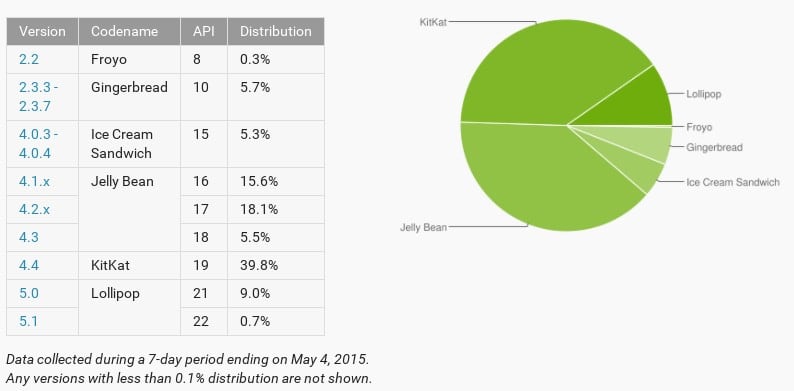 To further aid in Coinbase and Bitcoin adoption, Android users on the dated Gingerbread release may now use the Coinbase application. According to an Android developer dashboard, Gingerbread currently accounts for approximately 5.7% of all Android devices with Google Play Store access. The iOS application is unaffected by Android version fragmentation.