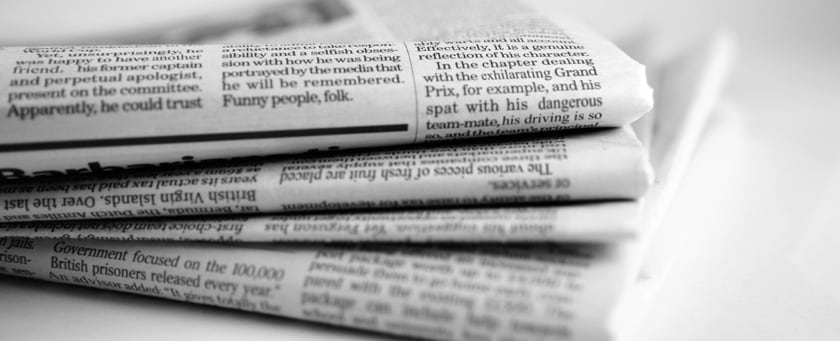 If you haven't had time to keep up with the news over the past week and are just now sitting down with your coffee in hand, here's what you missed (each title links to the original article to read in full):
New York's Superintendent of Financial Service Ben Lawsky has officially issued the state's very first bitcoin trading license. Lawsky and the New York Division of Financial Services granted the licence on Thursday to itBit, officially allowing the company's exchange to operate within the state. On the same day, itBit opened its doors to the general public nationwide, stating that it is eligible to work in all fifty states.
Gavin Andresen, Chief Scientist of the Bitcoin Foundation and lead Bitcoin Core Developer has replied to a user's query on reddit by stating: "I think 1-minute blocks is a good idea. The best time to roll that out would be the next subsidy halving (makes the code much simpler)."
If you've been following the core development of Bitcoin, you may have noticed an interesting change by one of the lead developers, Gavin Andresen. The change, which was in a GitHub commit in his personal repository, allowed for clients to accept and create 20MB blocks after March 1, 2016. This was quickly picked up by the Bitcoin community, which then launched into a heated debate as to whether or not this change is a good idea.
The Euro Banking Association (EBA), a conglomerate of over 200 banks and financial organizations from within the European Union, published a paper titled "Cryptotechnologies, a major IT innovation and catalyst for change". Within are the highlights of the 25 page paper, which focuses on the practical applications of cryptotechnology in the short to medium term with an emphasis on banking and payments processing.
On May 13th, The Standard reported of blackmail for Bitcoin attempted on the Bank of China and Bank of East Asia. After launching distributed denial of service (DDoS) attacks on the banks on May 9th, the hackers responsible threatened to launch more attacks unless Bitcoin is provided. Hong Kong's Cyber Security and Technology Crime Bureau rated the attacks as blackmail and are investigating.
BIT-X, a relatively new but very popular cryptocurrency exchange, has announced the official release of its Bitcoin Debit MasterCard™. The BIT-X MasterCard™ can be used to shop online, pay for goods and services, and withdraw cash at ATMs worldwide using any of a user's balances in the form of BTC, LTC, USD, EUR or GBP. It can also be used anywhere MasterCard is accepted: online, at ATMs and in POS (Point of Sale) locations.
On May 12th, Denmark-based Bitcoin payment processor and exchange Coinify announced expansion into the Single Euro Payments Area, or SEPA. By expanding, Coinify trade functionality is now accessible to 33 countries beyond Denmark and over 500 million citizens.
On May 13th, popular social bitcoin tipping service ChangeTip began supporting social music site SoundCloud. According to ChangeTip's Head of Tipping Kyle Kemper, SoundCloud has been the most requested service for tipping integration. SoundCloud is now the twelfth platform ChangeTip supports.
Coinbase, "the world's most popular bitcoin wallet," has issued major updates to their Android and iOS applications and are offering a 100 bit incentive to verified new users. The currently available updates offer in-application bank connection, Google Contact integration, and support for older Android releases.
Xapo has officially announced that it will move its corporate headquarters and most of its operations to Zurich, Switzerland due to the country's long history of political neutrality and regulatory stability.
Unalterable Blockchain-based record-keeping system provider, Factom has sealed a deal with the Honduran government in order to develop a next gen land title registry system that hopes to put an end to rampant corruption within the current platform.
Netki is the brainchild of Justin Newton and a team of former NetZero workers, whose aim is to foster mass adoption for crypto currencies by removing one of the biggest entry barriers for "laymen", impossible to remember wallet addresses.
---
Did we miss anything? Let us know in the comments.