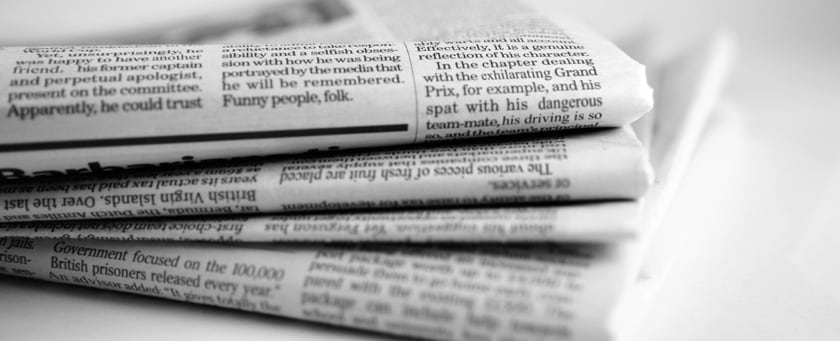 If you haven't had time to keep up with the news over the past week and are just now sitting down with your coffee in hand, here's what you missed (each title links to the original article to read in full):
Spondoolies-Tech, a Bitcoin ASIC miner manufacturer, has received $1.5 Million U.S. Dollars in funding from BTCS (Bitcoin Technology Consumer Solutions). This investment is the first step in an upcoming merger between Spondoolies-Tech and BTCS, which will become the first publicly traded company to produce low cost Bitcoin ASIC miners.
A great many people choose to store their Bitcoins offline, often in a physical object. There are countless variations on this concept: ranging from physical coins, to cards, to small devices dedicated to Bitcoin storage. PaperSafe serves to add another physical representation of Bitcoins to the roster: certificates, inspired by old stocks.
AlphaPoint is announcing support for Clef to provide secure, passwordless logins for exchanges built on its platform. AlphaPoint provides the technology backend for more than 20 Bitcoin exchanges, including Bitfinex, the world's largest, and offers a white label solution that allows clients to launch their own digital currency exchange in under 20 days.
On May 18th, African Bitcoin remittance service BitPesa has expanded services to Tanzania. The service, which has allowed simple money transfers to and from Kenya and non-profit organizations since October of last year, now fully supports Tanzania.
The world's best-funded bitcoin startup, 21 Inc., which received $116 million US dollars in funding earlier this year, has revealed plans to market a line of bitcoin mining chips to embed in consumer devices, allowing smartphones and other internet connected devices to continuously mine bitcoin via their embedded bitcoin mining chip, named 'BitShare'.
When Ross Ulbricht's defense requested a sentencing adjournment and "Fatico" hearing in response to overdose deaths linked to Silk Road, they asked a significant question: "[What is] the extent to which the Silk Road web site reduced the dangers of substance abuse, and consciously and deliberately incorporated "harm reduction" strategies to implement that objective[?]" On May 15th, the Defense submitted evidence to answer this question and support Ulbricht.
A new social media trading platform which rewards users for their insight into successful altcoin trading is currently in development and inviting users to sign up for its beta release. ToshiDesk LLC, a project by the team behind MasterTraderCoin (MTR), will provide a reliable and trustworthy altcoin trading environment with a unique social element, allowing traders to get live advice from Masters, who are in turn rewarded according to how valued or successful their advice is.
CoinBase, "the world's most popular Bitcoin wallet," recently placed last in a privacy report by the Open Bitcoin Privacy Project (OBPP). The spring report focused on usability, quality, and user feedback for address generation and backup, privacy from blockchain observers, privacy from network observers, and privacy for transaction recipients.
---
Did we miss anything? Let us know in the comments.